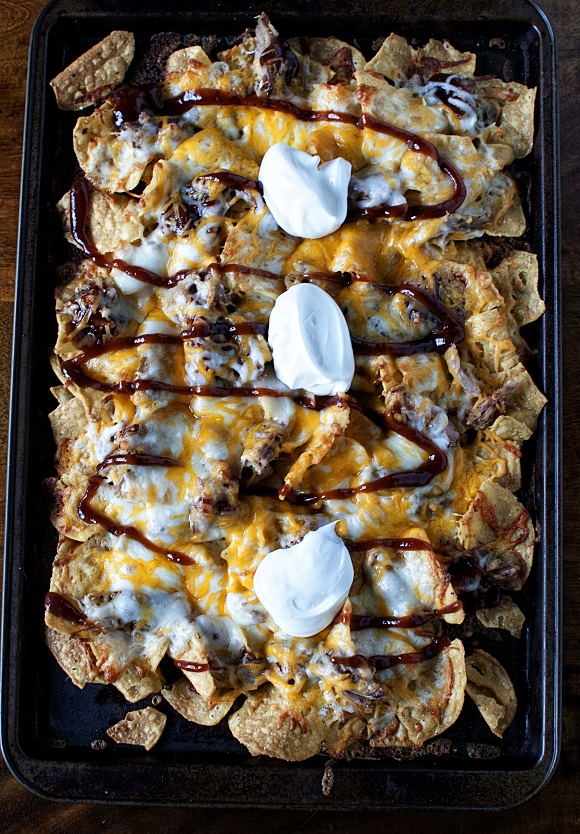 While I am not usually big on other people's opinions of me, I do find other people's opinion of my relationship interesting. Especially when it comes from the straight shooters in my life. While Kita and Erin were here in our last night of late night talking my husband said goodnight and went up to bed. Kita (the tell it like it is girl) says to me "I really like the two of you together" and I gave the okay (inquisitive) look to her and she said "you can tell he just adores you and he shows it in everything you guys do together". Which he does….but sometimes I forget that. It's good to be reminded of that.
MDP is the king of the little things. Pretty much every time he is at the grocery store he comes back with something that he thought I might like. He's the random text a love you during the day guy. He's goes through more of my business cards than I do because he's always talking about me (and then handing my card when they say "she runs a food blog?"). He's amazing to go to eat with because basically I get to have two meals as he almost always lets me pick what to eat because he will eat just about anything…so we share (side note Kita and Erin loved how into food MDP is…as am I). No matter what food item it is if he knows I like it I always get the last one: last cookie, last spoonful of ice cream, last pulled pork nacho, you name it.
Sometimes when life is in full swing it's hard to notice these things. We are running everywhere for kids, work, whatever. Life is not always roses and unicorn smiles. Sometimes it's fixing the car for the billionth time and coming in and passing out on the couch and just letting him sleep because I know he needs it even though it's technically our date night. So it's nice to just get away sometimes and just focus on us…which is what we will be doing this week. So when you don't see me around it's because I'm on a mini (and last) honeymoon with my honey. You can follow on Instagram to see where we are and what we are doing (I'll give you a shocking hint…hockey and food is involved).
Another thing MDP does all the time for me as most of you know is cook. I had made pulled pork for sandwiches for the kids this weekend but we had some left over (though not enough for a full round of sandwiches again). I had made pulled pork nachos once before and thought gee I should blog this so when he suggested doing that again I was like yes…but let me get the camera! Not pictured is the coleslaw because we were brain dead when taking photos I guess. So if you are a coleslaw fan totally add that to the nachos. These are a great alternative and a fantastic game day snack.
If you need me I'll be snuggling with my man.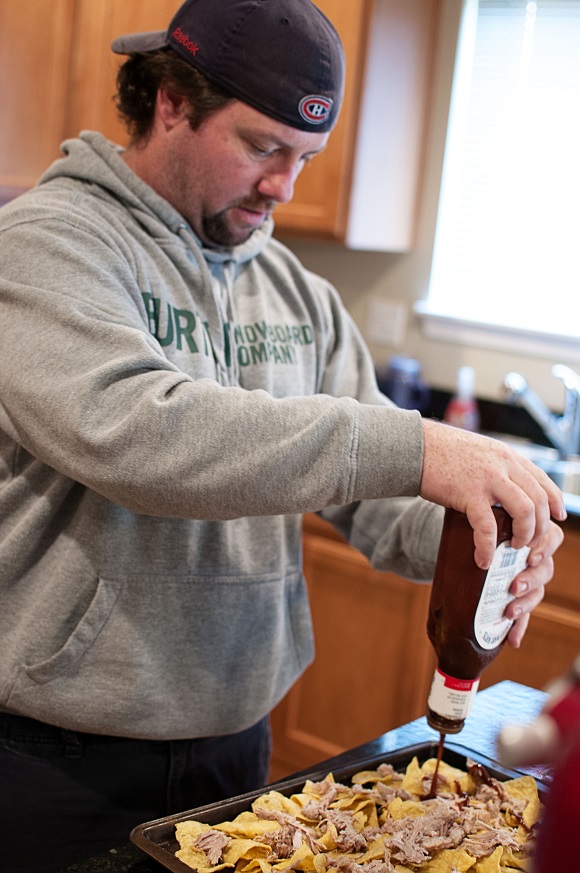 While normally I have Jameson give a wine suggestion I didn't really plan on doing this post so I didn't have time to reach out to him. So I would say just throw back a beer instead. 😀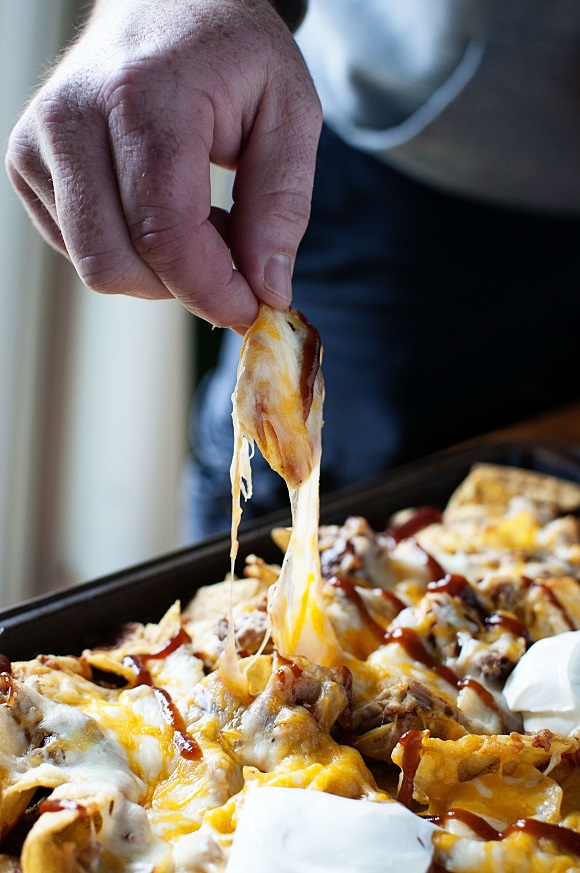 Pulled Pork Nachos
Enough tortilla chips to fill a baking sheet (we used about 5 handfuls)
2 cups pulled pork, shredded
1 ½ cups cheddar cheese, shredded
1 cup mozzarella cheese, shredded
1/2 cup BBQ sauce (more depending on how much you like the sauce)
Sour cream, garnish
1 cup coleslaw (optional)
Preheat oven to 425F.
Spread chips out evenly as possible on to a baking sheet.
Sprinkle pulled pork.
Pour about half the BBQ sauce onto the chips and pork.
Evenly distribute the cheddar cheese.
Evenly distribute the mozzarella cheese.
Bake for 10-15 minutes. Watch to see that they don't burn.
Remove from oven, add more sauce if desired.
Top with sour cream and coleslaw (if desired).
Serve warm.