This Salted Caramel Marshmallow Fudge is a chocolate based fudge with mini marshmallows and salted caramel.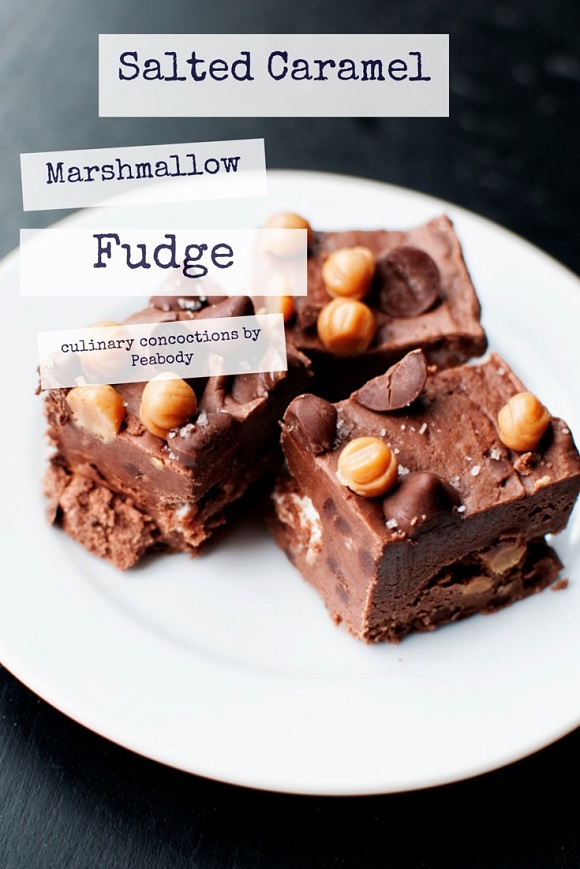 Life rarely goes as planned.
The plan when Kita and Erin came to town was to immediately get off the plane and we would drive to the restaurant that makes its own root beer and eat there.
Except that the night before we had a dreadful wind storm and knocked out power in a lot of places.
So instead we immediately went from the airport to the restaurant only to notice it was completely dark, none of the traffic lights near it were working, and it was of course closed.
The restaurant we built an entire trip around…was closed. Well crap.
So MDP went and asked them when they were re-opening and they weren't sure (the bloggers were only here for two days!) to check back sometime tomorrow.
Ugh.
So back in the car we went and luckily I had thought of backup places to go and off we went to Lunchbox Laboratory in Seattle to drink out of beakers and eat over the top food.
We were going to return to my house and I planned on us baking something.
That also didn't happen.
Instead Kita and I discussed what we wanted to do for our podcast (we are doing one starting in January FYI).
And we discussed all sorts of blog stuff, life stuff, you name it. It was awesome.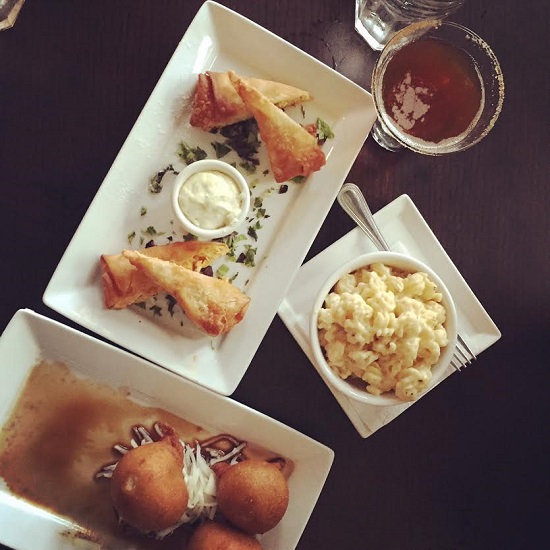 We then went to Greek Food at Kafe Neo, also not planned and came home and watched a movie and gabbed some more.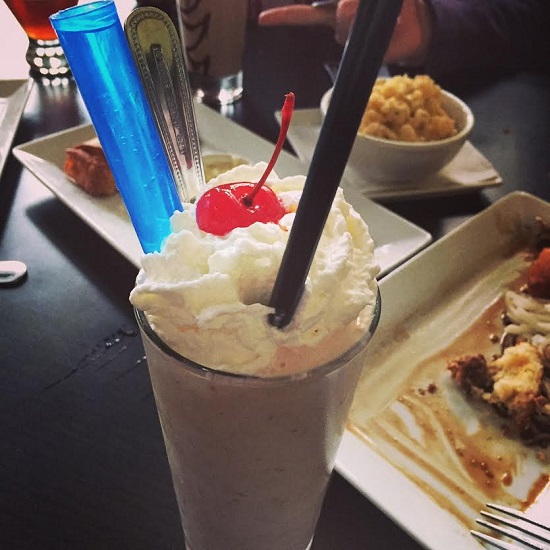 (This was a Boston Cream Donut Milkshake with a shot of Vanilla Vodka…yeah I know, awesome)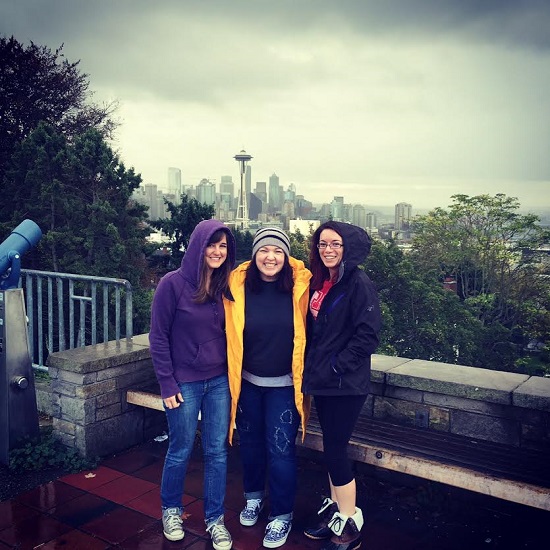 The obligatory Space Needle in the background photo.
We got up (super early for me…since they are both EST peeps) and went to my favorite donut place Frost and shared a Bacon Maple Bar, Hard Cider Apple Fritter, Crossionut bites, and a Pumpkin Bavarian.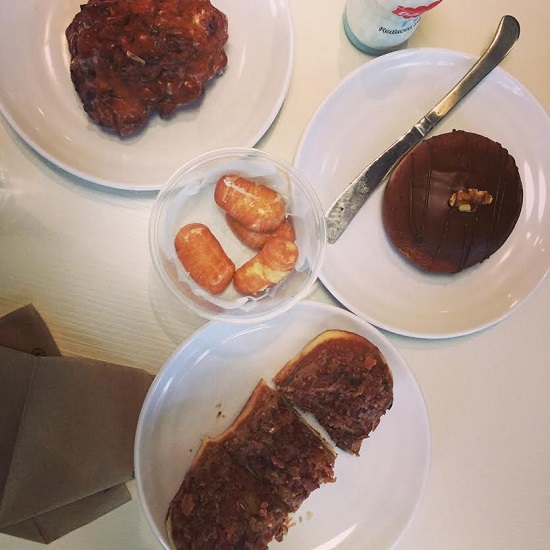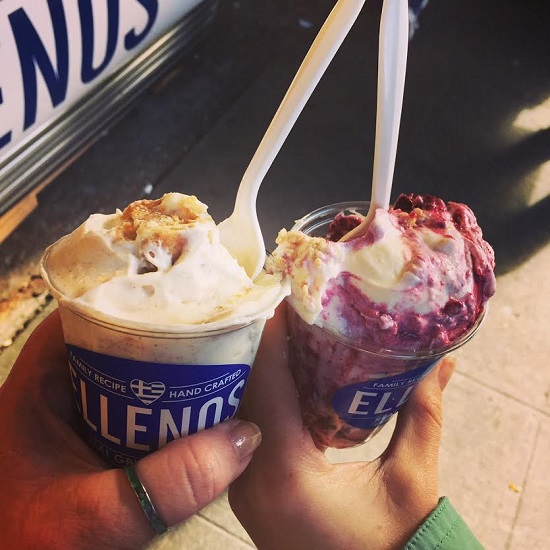 Then down to Pike's Place Market to ruin Erin forever.
I told her I would introduce her to Ellenos Greek yogurt that she would go nuts over.
She agreed this stuff was the best.
Doesn't hurt that the one flavor literally had pumpkin pie chopped up in it…large chunks of pumpkin pie.
Then we grabbed some Piroshky Piroshky to eat for later because we were still full…we ate a lot over the two days.
A lot.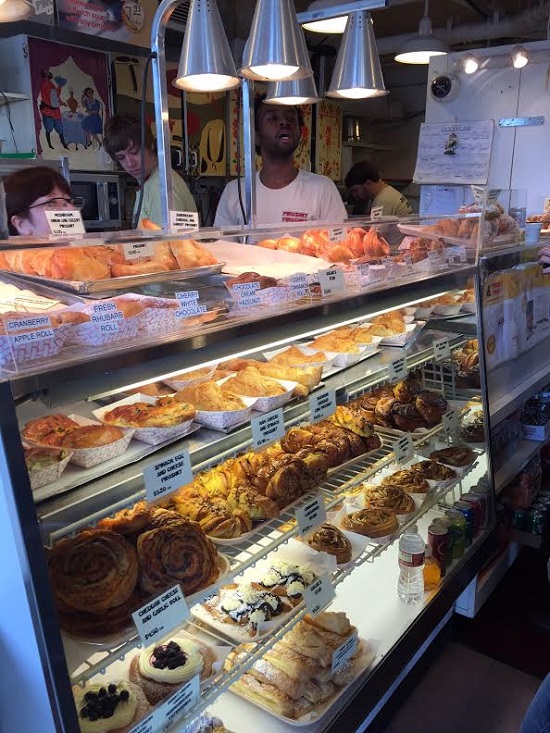 Yes there is a store that is all root beer.
This was pretty much the most awesome thing because Erin has been collecting root beer bottles since she was in 6th grade.
She had 109 bottles so far (she drinks the root beer and displays the bottles on shelves).
She figured she would find a couple.
I turned around to see the table like this.
Amazingly she found 43 bottles she didn't own.
And she bought every one of them….which we later had to wrap in bubble wrap and put into her suitcase (they all survived!).
The place also has root beer on tap and I couldn't resist getting a float.
So good.
The funny thing was that Erin spent $100 on root beer and I spent $20 and the guy offered us a piece of root beer fudge for free.
Which we took but laughed at.
It was almost like those t-shirts that read "my parents went on vacation and all I got was this lousy t-shirt" moments but it was a we spent a fortune in root beer and all I got was a lousy piece of fudge moment.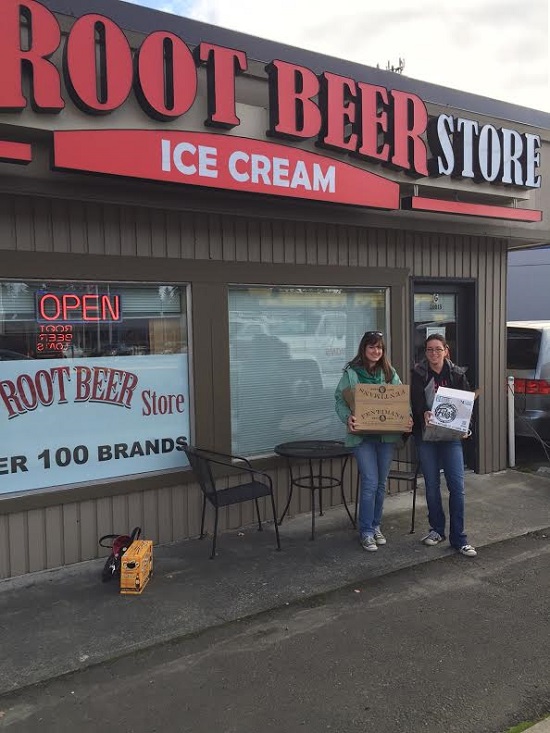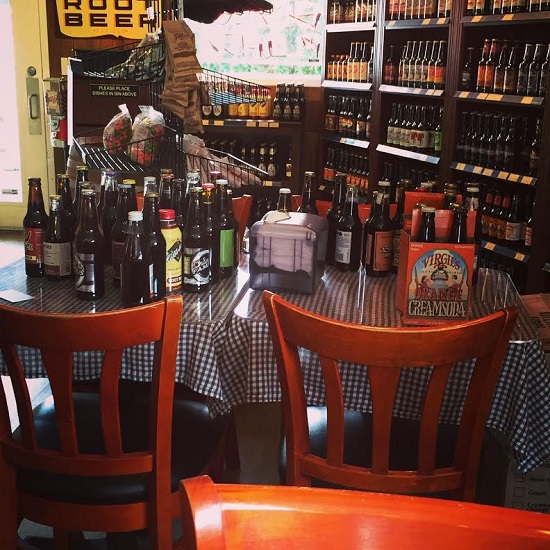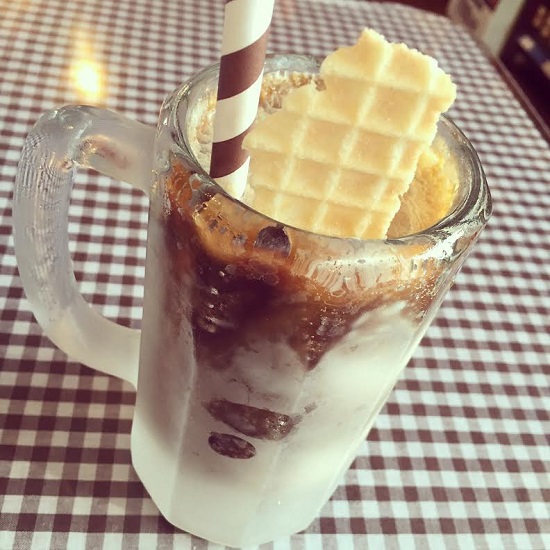 Back at my place we broke out my liquor cabinet to find the root beer vodka to go with our root beer sampling.
We also dragged out cookbooks where I convinced them they needed the following cookbooks.
Huckleberry: Stories, Secrets, and Recipes From Our Kitchen, Baked Occasions, Robicelli's: A Love Story, with Cupcakes: With 50 Decidedly Grown-Up Recipes and First Prize Pies: Shoo-Fly, Candy Apple, and Other Deliciously Inventive Pies for Every Week of the Year (and More).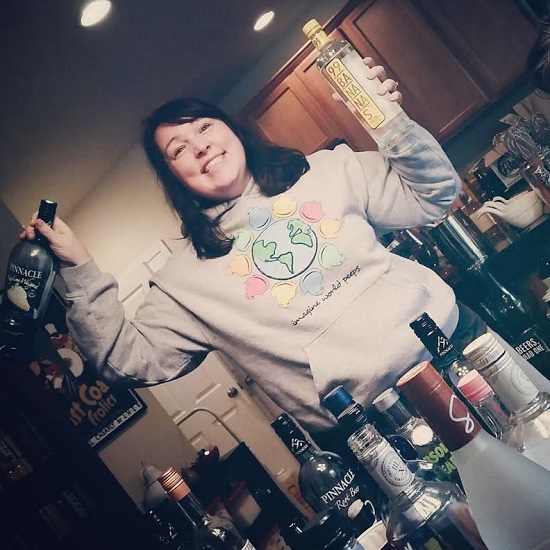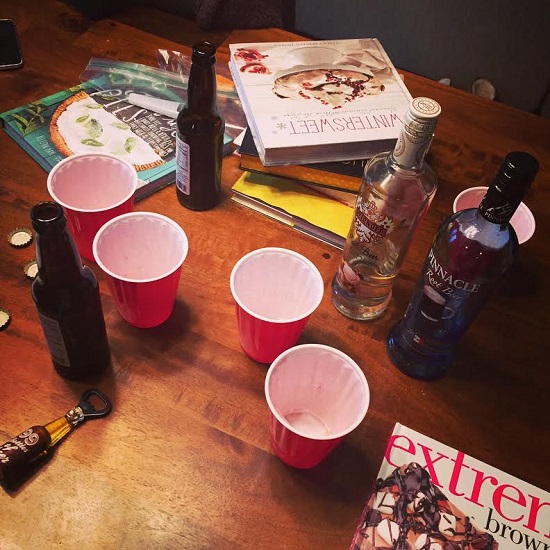 That night we participated in Seattle Restaurant Week's 3 for $30 (three courses for $30) and went to Preservation Kitchen which is actually north of Seattle more towards where we live.
It was an amazing meal and we all shared but my main meal was caramelized short ribs that were fantastic.
We all have each other's cooties as we all shared food the whole time there were here…they loved that MDP was so into food as well.
In fact he was bummed he only got to do food stuff with us on Sunday and Monday night since he was at work. 🙂
Erin also proudly displayed her root beer receipt for him.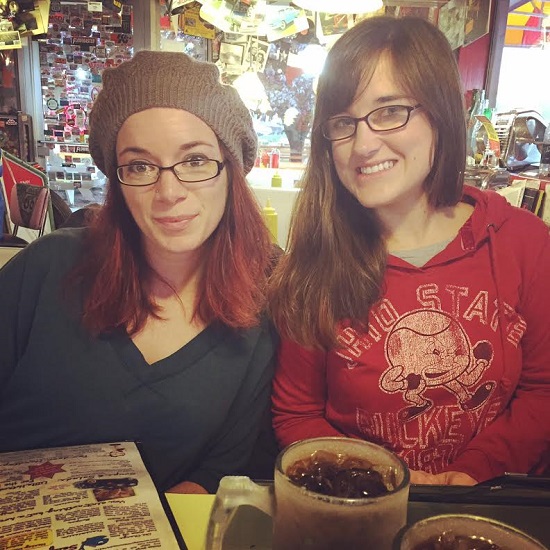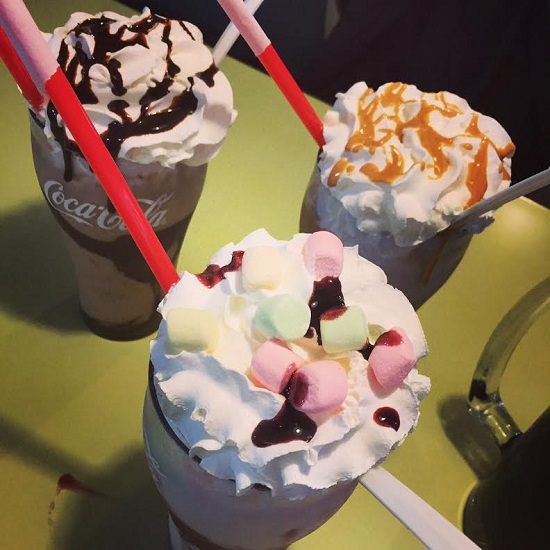 We rolled home (seriously stuffed) and watched Magic Mike (Kita had never seen it) and yes even MDP did…he thinks it's funny.
We stayed up until 2 am my time gabbing (MDP went to bed long before).
Then up the next morning to wrap root beer and then FINALLY drive to Triple XXX for root beer and shakes (they have awesome shakes).
Then on to the airport and off to buy a bigger pants size. 🙂 Totally worth it.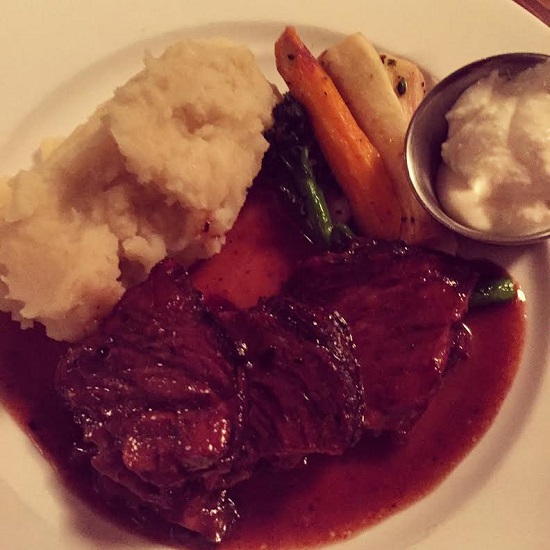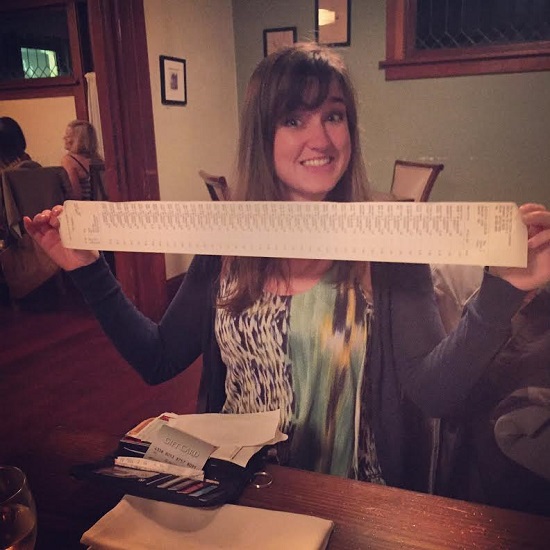 So what does this have to do with fudge?
Well I originally was going to make Root Beer Float Fudge as tribute to the trip.
That was the "plan".
Except in the middle of making the fudge (sugar and butter a boiling) I realize I have no white chocolate chips in the house aka…oh crap now what…and the root beer fudge became Salted Caramel Marshmallow Fudge just like that.
I was just randomly taking stuff out of the cupboard.
The end result was fantastic and it's a great fudge to make for the holidays because FYI only 7 more Fridays until Christmas (since it falls on a Thursday this year).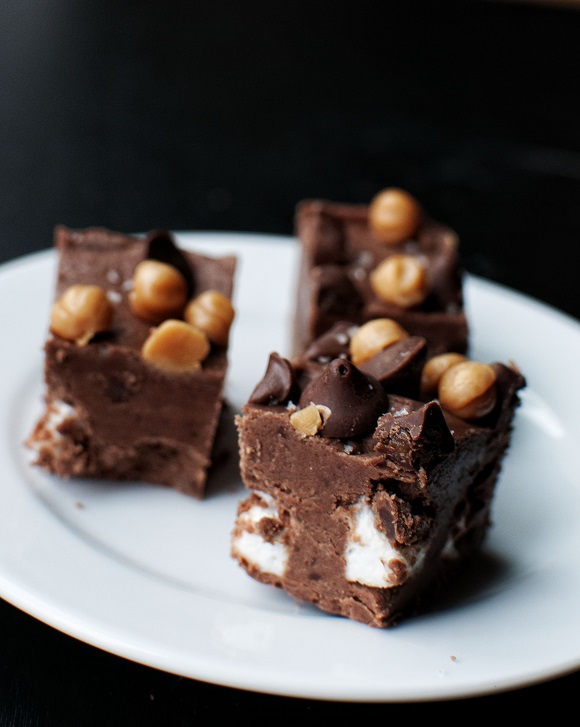 P.S. It's a great day to buy my cookbook Holy Sweet!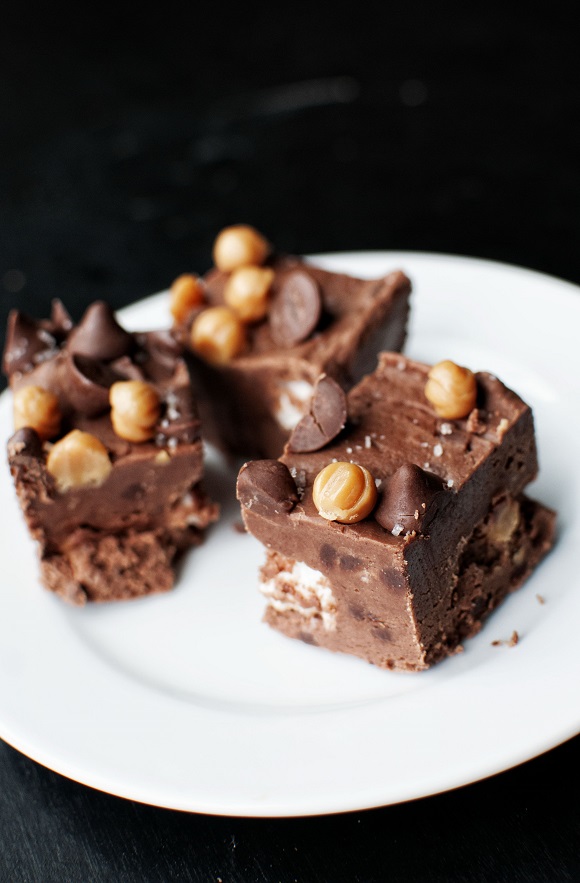 Want More Fudge Recipes?
Monster Cookie Chocolate Fudge
Chocolate Butterscotch Salted Cashew Fudge
Pineapple Upside Down Cake Fudge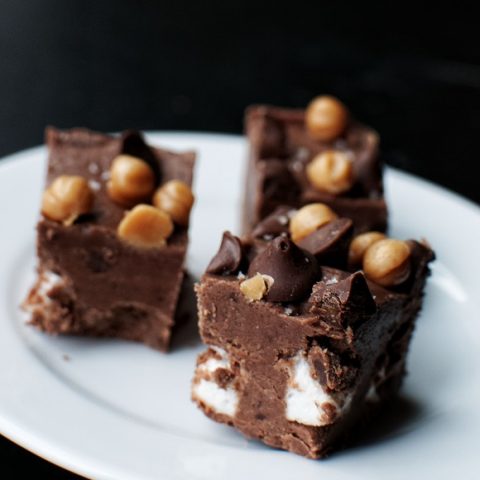 Salted Caramel Marshmallow Fudge
Ingredients
2 cups granulated sugar
4 oz. unsalted butter
2/3 cup heavy cream
2 TBSP Salted Caramel Vodka (optional)
2 cups semisweet chocolate chips
1 tsp. vanilla extract
7 ounce jar marshmallow crème
1 cup mini marshmallows
1 cup caramel bites (or chopped caramels), divided
½ cup Milk Chocolate Morsels with Caramel Filled DelightFulls (optional)
1 tsp. gray sea salt
Instructions
Line an 8×8 inch pan with parchment with an overhang so you can lift the fudge out later and coat with baking spray.
Combine sugar, butter, heavy cream and liquor into a large heavy bottomed saucepan and bring to a boil over medium heat.
Once boiling, attach a candy thermometer and reduce the heat to a hair above medium low and cook for 7-10 minutes until your thermometer reads 234°F (soft ball stage) , stirring constantly.
Once you reach 234F remove from heat and add the chocolate chips, stirring vigorously with a wooden spoon until the chocolate has melted and the mixture is smooth.
Add the vanilla bean paste and marshmallow creme and mix until well blended.
Pour half the mixture into prepared pan.
Sprinkle marshmallows and half the caramels pieces.
Then top with remaining fudge.
Sprinkle the remaining caramel pieces, Milk Chocolate Morsels with Caramel Filled DelightFulls, and sea salt.
Let cool to room temperature. Then lift out of the pan and onto a cutting board.
Cut into whatever amount you want. I think I got about 24 pieces.