I keep staring at a blank Word document so I am just going to ramble:
I found the happiest person ever. It's a doctor I have waited over a year to get into (good news is once you are in you are in). I can see why people like him. Seriously the happiest, genuine human being I have ever run across. Too bad he can't bottle himself up and send it off in prescription form. 🙂
I'm having a major case of jealous as many a food blogger friend of mine heads off to Austin this week to BlogHer Food and I will be here in the Seattle area. At least they claim we are getting good weather all this week into the weekend and they ironically show rain for Austin. But then again I don't want bad weather for my friends who are going.
I'm in serious protest that it is June. I'm not ready for June. In two months Hallmark starts to put out Christmas ornaments. I'm not ready.
I'm tired of people telling me they have no time and then I go look on their FB page and see that they played Candy Crush 47 times that day.
Got excited about Rainbow Sherbet Vodka until we opened it. Normally when we smell a flavored vodka it smells better than it taste. This smells like Aquanet Hairspray. I am afraid to know how it taste.
These were the highlight of my Dole Peel the Love Party. I got the option of using their recipes or doing my own and we all know how I roll with that. I love the chocolate frozen banana bites and decided to do a twist on that with originally what I thought would be salted caramel. But I only had regular caramel sauce and so I sprinkled sea salt on there.
Easy to make and highly addicting.
*Dole paid me to host a party but did not compensate for any blog posting that's all me.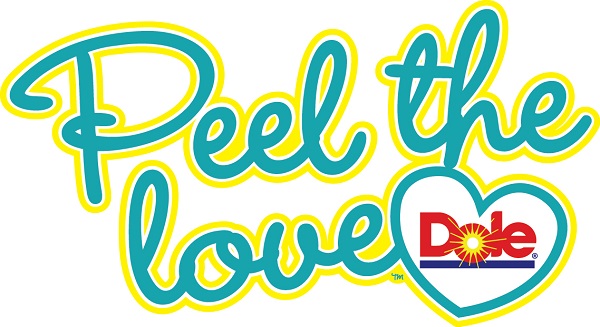 Frozen Chocolate Caramel Sea Salt Banana Bites
2 Dole bananas sliced about ½ inch thick, get 24 slices
3 cups semisweet chocolate chips (good quality chocolate)
6 TBSP unsalted butter, in small pieces
4 oz. caramel sauce
Sea salt for garnish
Using a mini muffin pan line with mini muffin liners.
Place together chocolate chips and butter in a large microwave-safe bowl. Place in microwave and cook on high for 30 seconds. Remove and stir. Continue microwaving and stirring in 15 second intervals until all of the chocolate is melted. If it does not seem pourable then add either vegetable oil or more butter until you reach a pourable consistency. Remove and let sit until the chocolate reaches room temperature.
Pour 1/3 of the chocolate evenly throughout the bottom of each liner.
Place a banana slices into the chocolate bottom.
Top with caramel (about 1 tsp. for each one). Freeze for 5 minutes.
Pour the remaining 2/3 of the chocolate to fill up the rest of the banana cup. Sprinkle sea salt for garnish.
Return to freezer and let set up for 30 minutes. Keep frozen until ready to serve. Serve frozen.