This Banana Berry Bread is extra moist with the addition of Mascarpone cheese and is made summer ready by being studded with fresh berries.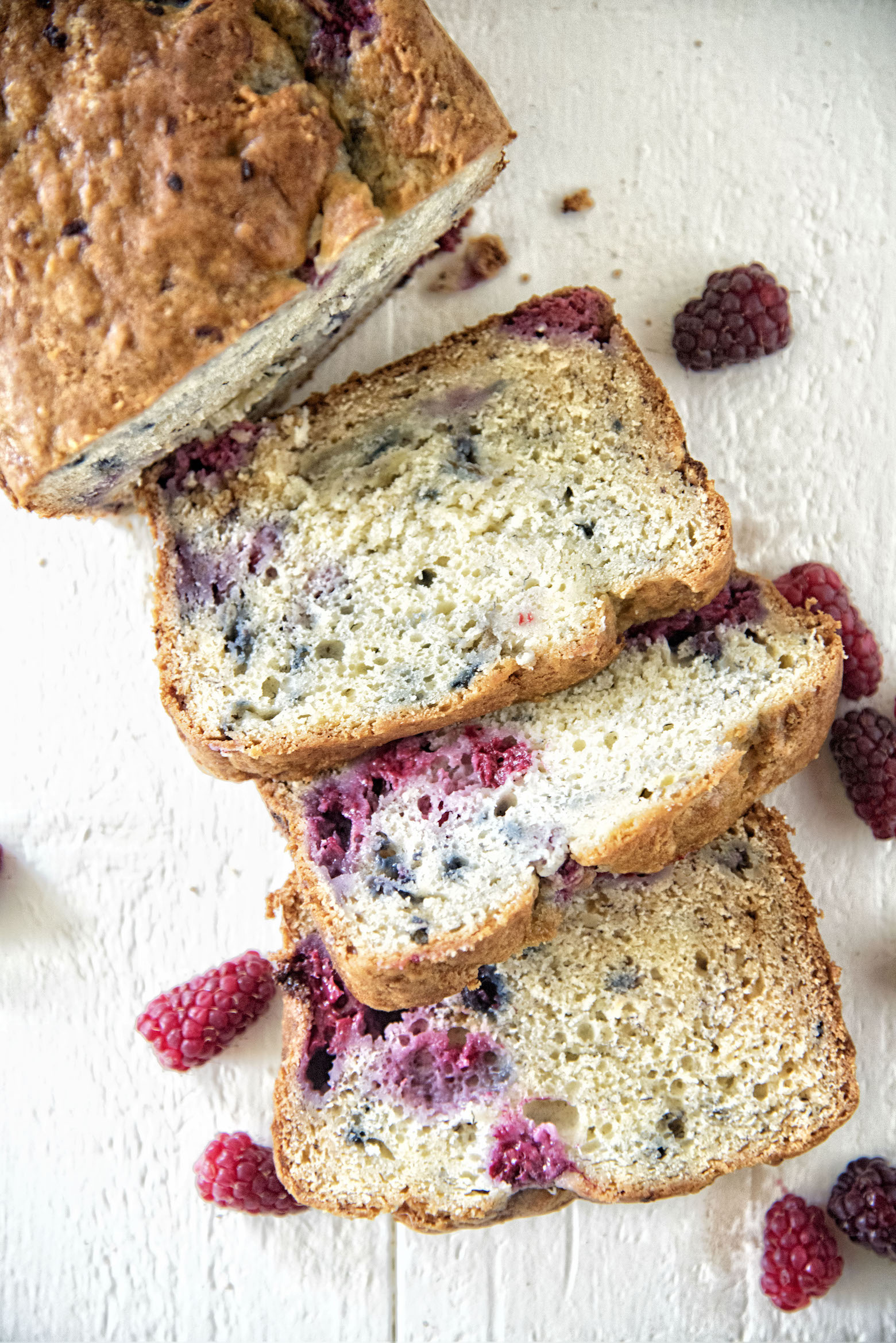 I've done it before and I will do it again.
My absolute main issue with the 4th of July is fireworks.
They are pretty and I enjoy them when set off by professionals.
You know, professionals who stop shooting them off at a reasonable time.
Professionals who don't shoot them at trees accidentally because they have been drinking all day.
A few years ago when in a rental our very drunk neighbors thought it would be cool to light fireworks in the street outside our houses.
The city we lived in banned fireworks but reality is that is pretty hard to enforce.
The houses were very close together. I could be at my fence and reach over and touch the neighbors side of their house.
I watched worried as they seemed to be shooting them off so randomly and not really paying attention.
And then they hit their tree. The one that they shared with our yard.
The tree caught fire.
While they tried to put it out the tree fell over onto their car.
Which they thought was hilarious while drunk.
They ran and hid while the fire trucks came and pretended not to be home. That obviously did not work well.
We lucked out in that no fire touched where we were staying at. But still.
I feel like the 4th of July and the days before and after it are a worrisome night of will my idiot of a neighbor set fire to something of mine?
The good news for me is that my immediate neighbors to the sides of me do not shoot off fireworks.
Ironically, it's allowed in the area I live now.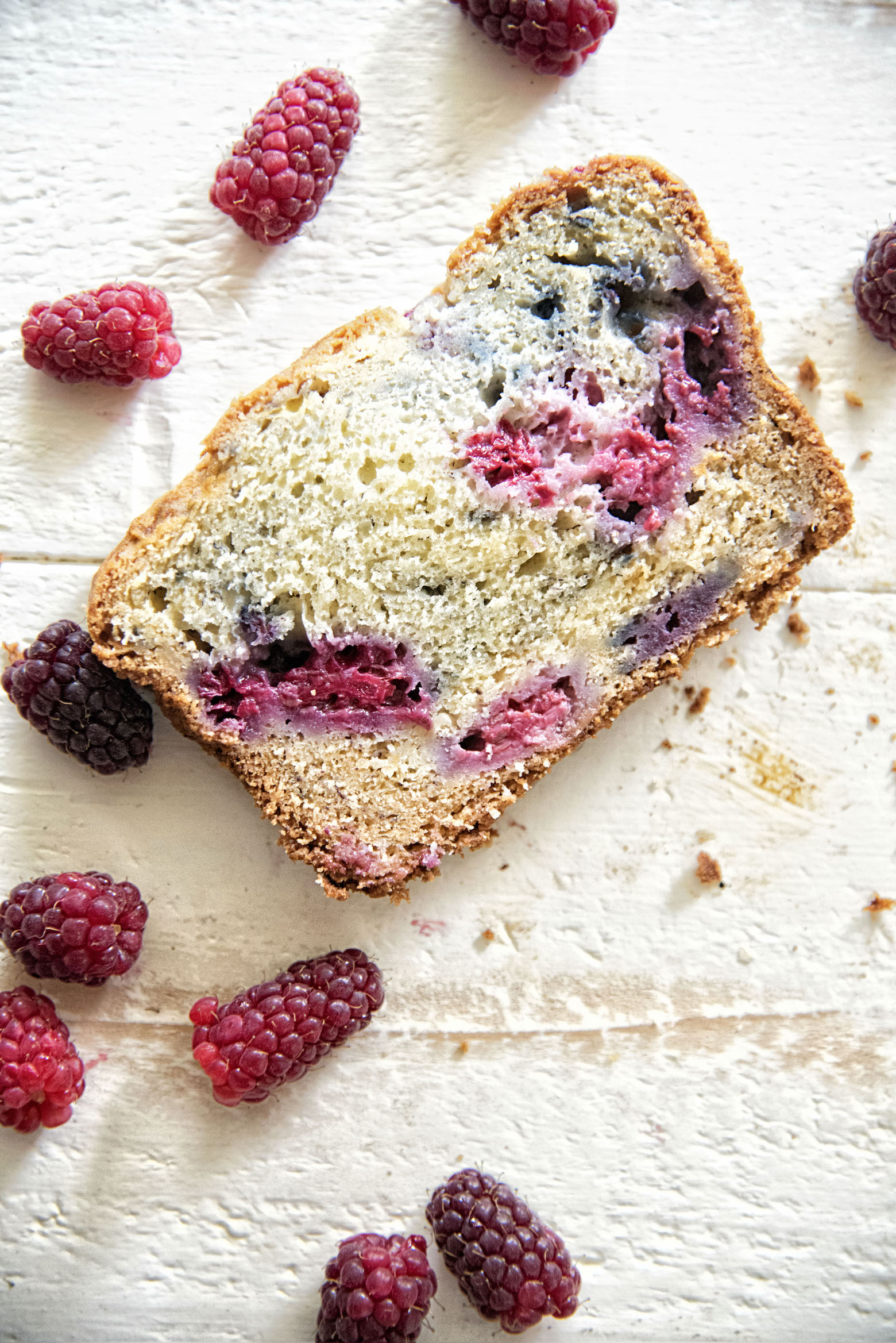 But we get far less fireworks than any banned neighborhood I lived in.
Partially I think because I live in an are with farm animals and people know it's not cool to scare the crap out of animals.
Don't get me wrong, I was still up until after 1 am to let my dogs out because they wouldn't go out with all the bombs going off.
But it was less than my old neighborhood.
If you enjoyed the 4th I'm happy for you.
And if you were up swearing at your neighbors under your breath, I commiserate with you.
At least July brings fresh berries.
I went a picked a whole bunch on Canada day and needed to use them up.
Since I always unrealistically think we are going to eat approximately 30 bananas a week, I had some browning bananas staring at me.
Enter Banana Berry Bread.
What was kind of cool about this bread was that I used Tayberries, which are specific to the PNW.
They are a cross between a raspberry and a blackberry.
So when they got mixed in with the baking powder some parts of them went red and the other went black (which turns blue-is purple).
I felt this bread was about as pro-4th of July as I was going to get.
Plus, it's tasty.
P.S. It's a great day to buy my cookbook Holy Sweet!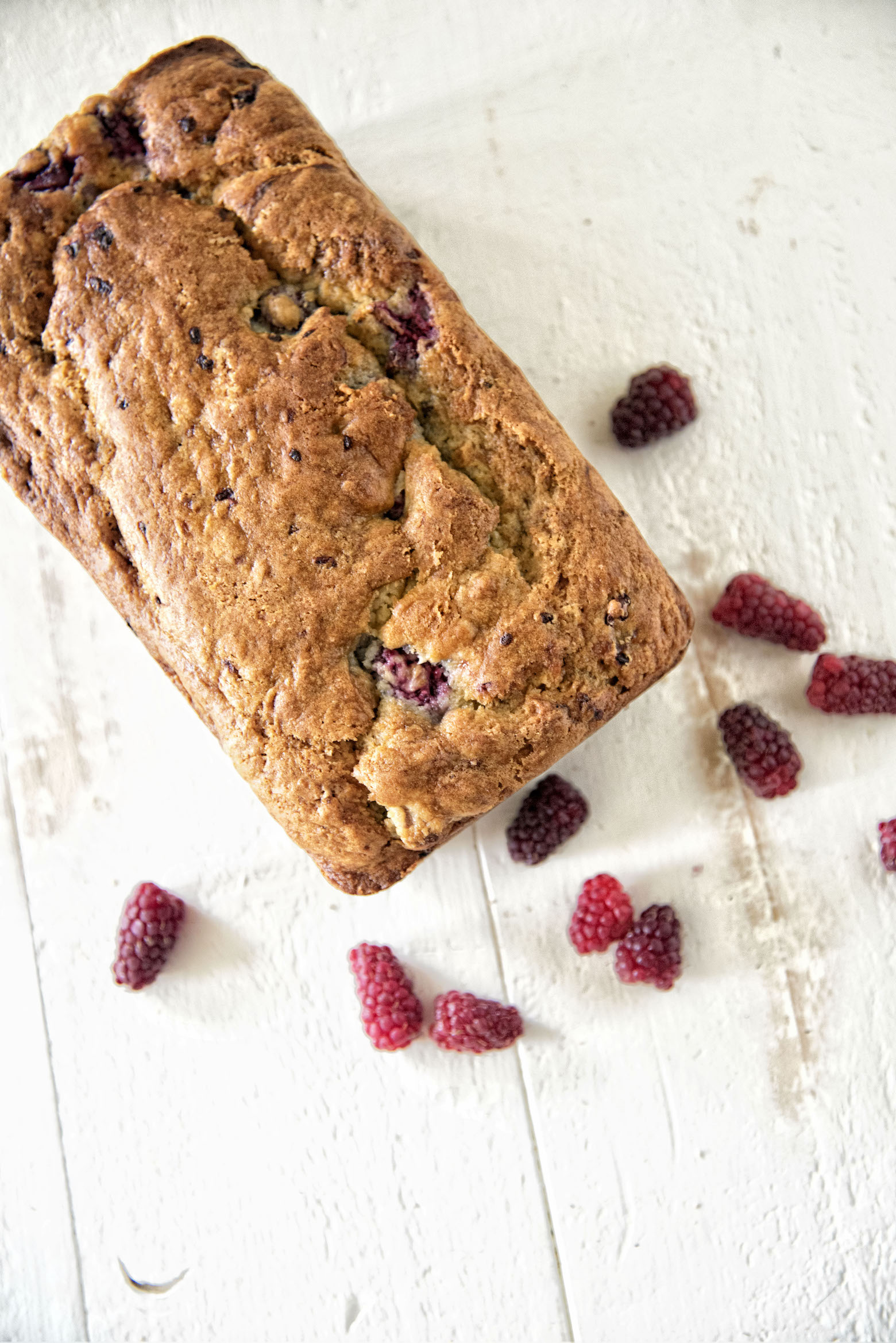 Want more Banana Bread Recipes?
Chocolate Chocolate Chip Sourdough Banana Bread
Dark Chocolate Sea Salt Caramel Banana Bread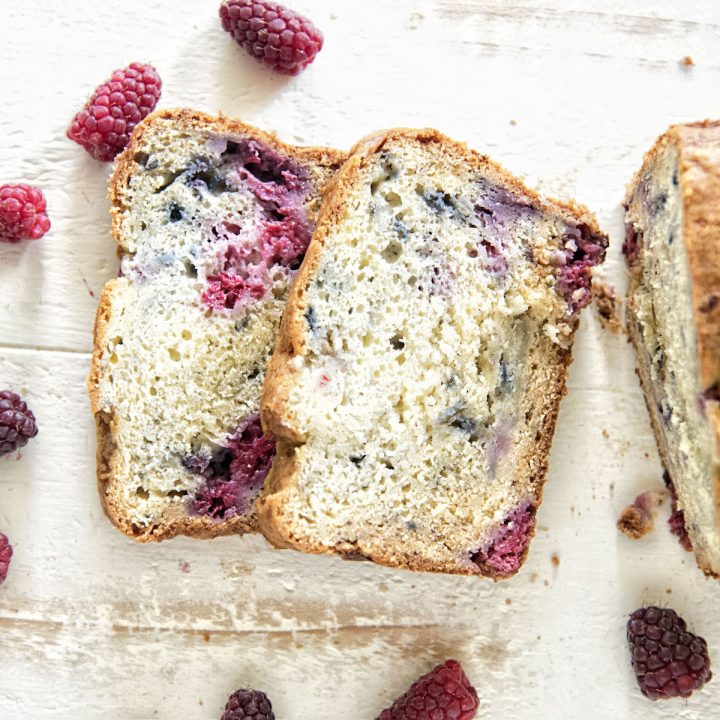 Banana Berry Bread
Ingredients
2 ¼ cups all-purpose flour
1 TBSP baking powder
1 tsp baking soda
¼ tsp salt
½ cup buttermilk
½ cup mascarpone cheese
6 ounce unsalted butter, at room temperature
1 cup granulated sugar
2 large eggs
2 fully ripe bananas, pureed
1 1/2 cups fresh berries (I used tayberries)
Instructions
Preheat oven to 350F.
Grease and flour a 9-x-5-3-inch loaf pan.
Sift flour, baking powder, baking soda and salt into a medium bowl and set aside.
Combine the buttermilk and mascarpone cheese in a small bowl and set aside.
Using a standing mixer fitted with a paddle attachment beat the butter on high speed until soft and creamy, about 1 minute.
Slowly add the sugar, 1 TBSP at a time, beating continuously on high speed.It should take 5 to 10 minutes to add the sugar.
The mixture should be light, fluffy and creamy white in color.
Stop the mixer and scrape down the sides of the bowl with a rubber spatula.Incorporate the eggs, one at a time.
Be sure each egg is completely incorporated and scrape down the sides of the bowl before adding the next.
Add the bananas and mix until combined.
Pour one third of the flour mixture to the batter and beat until it is just incorporated.
Add one third of the mascarpone cheese mixture and mix until just incorporated.
Then add the flour and mascarpone mixture in two more additions, mixing until addition is incorporated before adding the next.
Fold in the berries.
Pour the batter into prepared pan.
Bake for 1 hour and 15 minutes.
Cool in the pan on a rack for 5-10 minutes, then remove from pan and set on rack to cool.
Will keep for three days in fridge or 3 weeks in freezer.