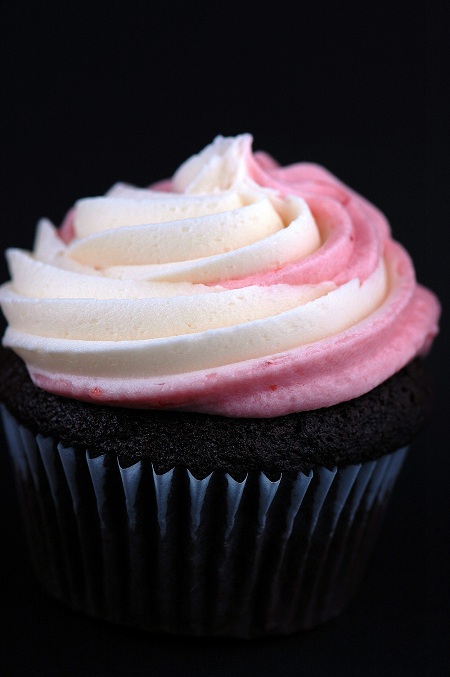 If you are a Friends watcher you may remember where the quote in my title comes from (if not you can see the clip here). It's the episode where Rachel gives up her waitress job to be driven by what Chandler and Joey call the fear. The other day I did that too.
Part crazy, but part needed to be done. I wasn't getting to showcase my best skillset and assets over at Tablespoon so I decided it was best for me to spend that time on something else. Only problem of course is that was my only consistent source of income. Gulp.
Freaked? A little. But Irv (of Eat the Love) tells me "great things are in the horizon for you". And Irv knows everything so I trust him. 🙂
Other random notes:
If you have kids that are not school age yet I totally love this idea.
I sent the president and his wife and invite to the wedding. I'm sure they will be coming…I'm letting him bring his dog and everything if he wants. 😀
Because our dog is spoiled rotten, MDP and I switched to eating uncured bacon (because she can have that) so that she can still have bacon from time to time when we are eating it. At first I didn't think I was going to like it, but now it's sooo my favorite. I ate a piece of regular bacon the other day (the kids had it) and I could not believe that I was thinking in my head that the uncured stuff was better. Who knew.
Enough of that, on to these cupcakes. Which yes are from the archives but they are soooo good. Sooo pretty too. They are also a reminder that I need to make that strawberry buttercream again because it's one of those things I can eat with just a spoon. Oh, maybe I will have vanilla cupcakes with strawberry buttercream at my wedding? Hmmm.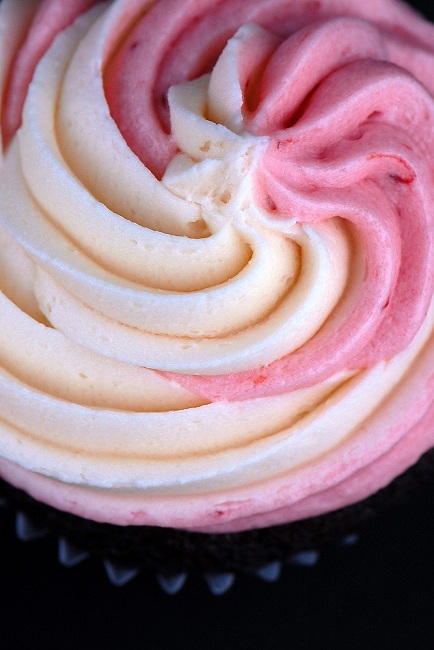 Neapolitan Swirl Cupcakes
Ingredients
Devil's Food Cupcakes
3 cups all-purpose flour
1 1/2 tsp. baking powder
1 1/2 tsp. baking soda
1/4 tsp. salt
12 TBSP unsalted butter, at room temperature
2 cups firmly packed light brown sugar
3 large eggs, separated, at room temperature
9 ounces unsweetened chocolate, melted (use a double boiler)
2 cups milk
1 1/2 tsp. vanilla extract
Instructions
Preheat oven to 350 degrees F. Grease and lightly flour two muffin pans (hold 12 cupcakes each)
In a small bowl, sift together the flour, baking powder, baking soda, and salt. Set aside.
In a large bowl, on the medium speed of an electric mixer, cream the butter until smooth. Add the sugar and beat until fluffy, about 3 minutes.
In a separate small bowl, beat the egg yolks until thick and lemon-colored, about 2 minutes. Add the beaten yolks to the butter mixture and beat well. Add the chocolate, mixing until well incorporated. Add the dry ingredients in three parts, alternating with the milk and vanilla. With each addition, beat until the ingredients are incorporated, but do not overbeat. Using a rubber spatula, scrape down the batter in the bowl, making sure the ingredients are well blended and the batter is smooth.
In a separate small bowl, beat the egg whites on the high speed of an electric mixer until soft peaks form. Gently fold into the batter. Divide the batter among the prepared pans.
Bake for 20-22 minutes, or until cupcakes spring back when you touch them. Let the cupcakes cool in the pans for 1 hour. Remove from the pans and cool completely on a wire rack.
I used the vanilla buttercream frosting from here.
I used the strawberry jam buttercream frosting from here.
To achieve the swirl look I used disposable piping bags, and one large cloth piping bag. Place the vanilla in one bag, and strawberry in another. Then cut the bottoms off. Slide them both evenly into the larger cloth pastry bag fitted with a star tip. Frost as desired.
https://www.sweetrecipeas.com/2014/01/22/neapolitan-swirl-cupcakes/