These Baked Scotch Eggs are a twist on a British pub classic and a perfect low carb to go breakfast with sausage and eggs.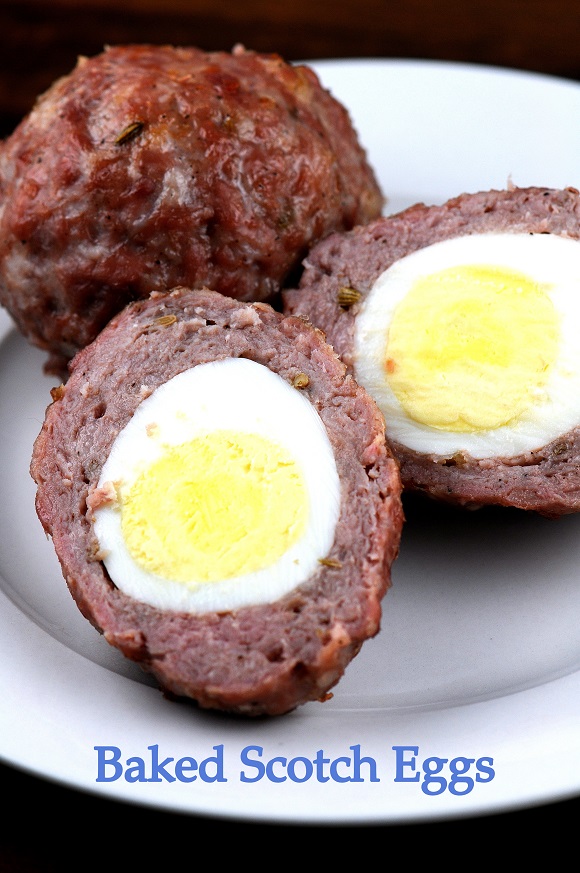 As much as I would love to get up and make my husband breakfast each morning…he gets up at 4am.
Peabody does not get up at 4am.
Often I have only been to be an hour or two before he is even getting up.
BUT I do want to make sure that he has something to help him get the day to start off right.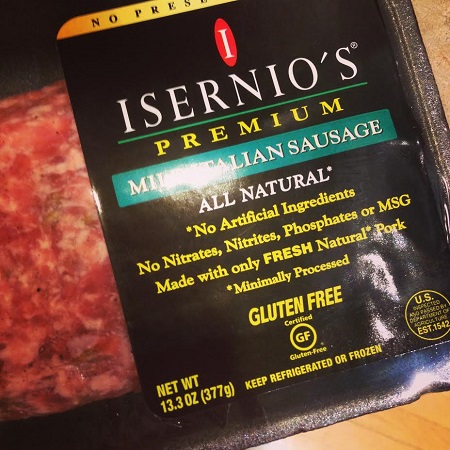 Now I could make him muffins but reality is that we all know that sugary carbs (though highly delish) are more for an afternoon snack than a good breakfast.
Weekends being the exception when I wake up in the afternoon :).
Enter Baked Scotch Eggs.
These are usually served in pubs in the UK and you have them with your ale.
I don't think my husband's employer would be down with him downing a few pints with these at work.
Damn the man.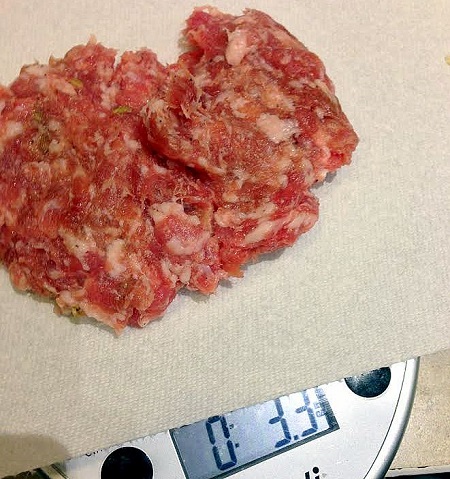 The original Scotch egg is deep fried. It has much thinner sausage.
A runnier egg inside.
And is rolled in bread crumbs.
I was not going for the original.
I was going for portable, baked, easy.
How can you get a runny egg?
You can't.
These are baked for 30 minutes.
If you can figure out how to get an egg already cooked enough to wrap sausage around not to turn solid let me know.
The first time I had one I kind of lived in fear (I was only five).
I mean sausage wrapped around a hardboiled egg?
None of that sounded good to me.
That was until I ate one.
Who knew!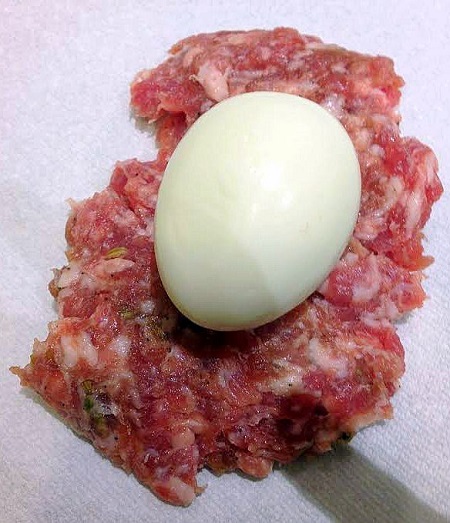 Words I never thought I would be writing on this blog (and if you hear about a girl being struck down by lightning this week in the news it might just be me) but these are gluten free.
Low carb.
Paleo friendly.
And dairy free.
They also have a ton of protein…23 grams per Scotch Egg.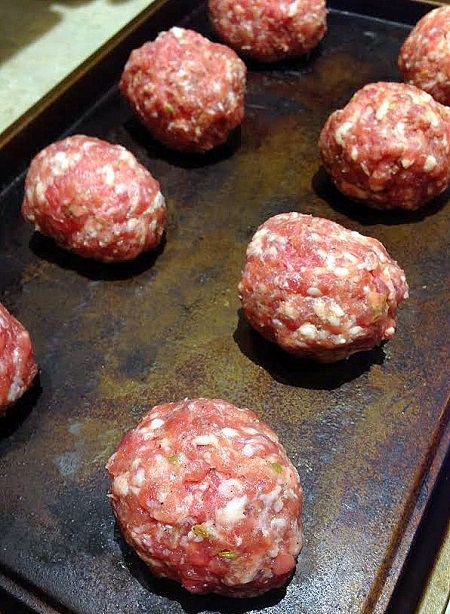 If you truly want them gluten free please make sure to find sausage that indicates that it is indeed gluten free.
So whip up these unusual but tasty and high protein breakfast on the go for your family.
P.S. It's a great day to buy my cookbook Holy Sweet!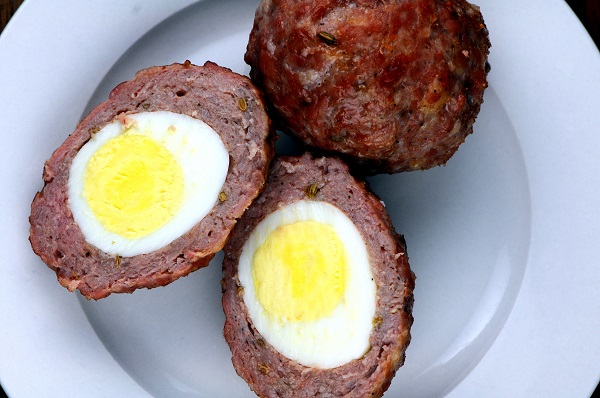 Want more recipes?
Gouda and Bacon Savory Cheesecake
Bacon Caesar Salad Deviled Eggs
Caramelized Root Beer Short Ribs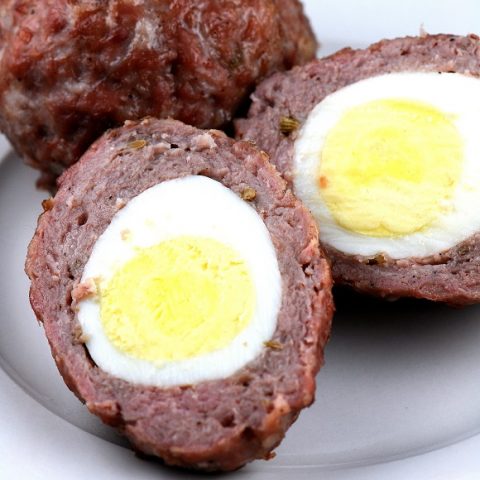 Baked Scotch Eggs
Ingredients
4 hardboiled eggs
13.3 ounces mild Italian ground sausage (gluten free)
Coconut oil or olive oil
Instructions
Divide the sausage into 4 equal parts…notice I used a food scale.
Shape each portion into a flat round.
Place a hard boiled egg on the sausage and wrap the sausage around and enclose the egg completely with sausage.
Place on a baking sheet that has been greased with coconut or olive oil.
Bake at 375F for at least 30 minutes. Mine take about 35. Your oven might depend.
You can eat these warm or cold. They are a perfect high protein (23 grams per scotch egg) breakfast on the go.