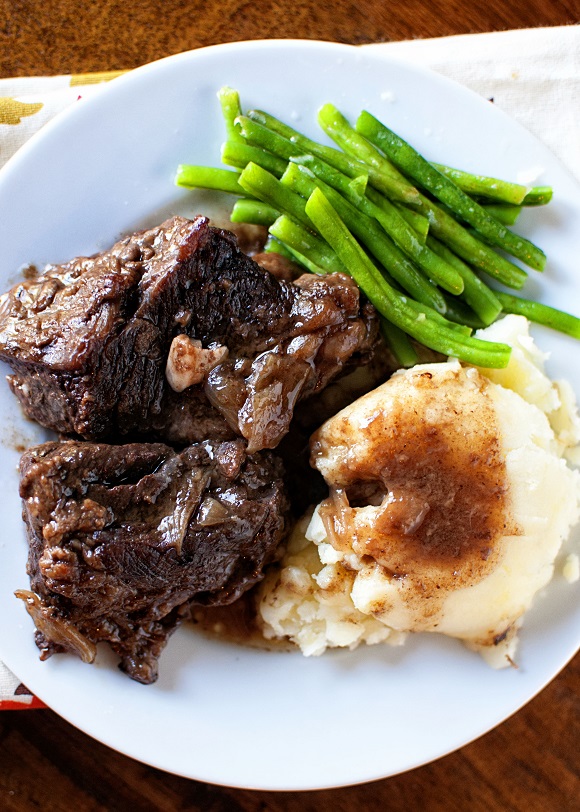 For the life of me I can't form a string of thoughts to make a post this week so I'm just going to ramble off what's on my mind.
I was going to post a naked photo of myself with champagne on my butt but apparently someone already did that this week. Clearly someone is sneaking in to my home and stealing all my ideas. 😛
Did you know that after you go through all the hoops on the phone with the automated nonsense with the IRS if they are busy they just come on the phone and say they are busy and to either call back later that day or the next day…then it hangs up on you. Hey IRS people don't need even more reason to dislike you. #lame
I had the sad realization (at 3am when I couldn't sleep) that I left the leftovers of this Bacon Biscuit Cinnamon Roll (a thing of beauty) in the fridge at the hotel in Denver and therefore it went wasted. Oh and that's not gravy that's a river of cream cheese frosting. Yes, it was insanely awesome. It was also huge and I barely got a dent in it.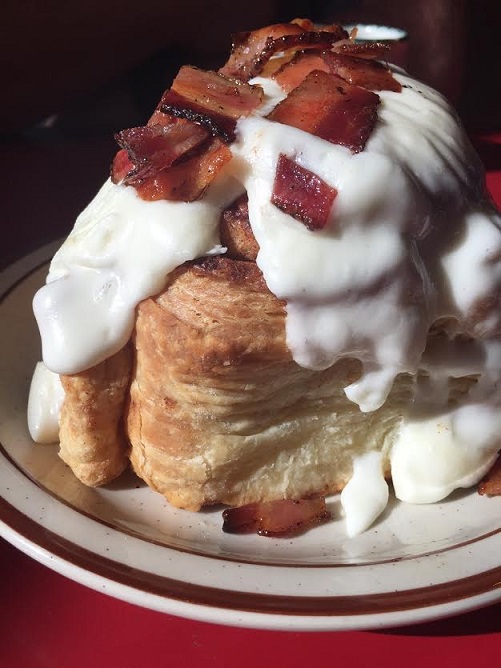 MDP finally got to experience the awesomeness that is curling. Curling is often mocked but just like anyone else that has gone and actually done it…MDP has decided he likes it. So much so that in a couple of years we will probably sign up for a league (if you are saying why not now…no $ for it now).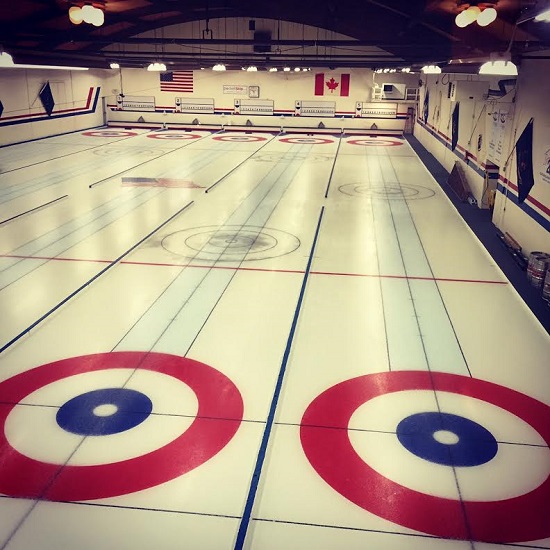 You only have a few more days to enter to win the Rodelle Holiday Giveaway…don't miss it.
Kita (Pass the Sushi and Girl Carnivore) and I have a podcast coming in January. To make sure you don't miss out go HERE to get on the mailing list. You will actually be amazed at who we convinced to let us interview them.
You may have noticed I went back to just the print this button. Ziplist is going bye-bye (hello annoying) and so we are going old school.
And finally these Caramelized Root Beer Short Ribs. I wasn't going to even post the recipe but after putting it on Instagram I got a lot of request for it so I figured why not. When Erin and Kita were here we went to one of my favorite restaurants and I had Caramelized Root Beer Short Ribs (to keep the root beer theme going of course) and they were fantastic. Felt the need to recreate it for MDP and I. They are yummy and now part of our dinner rotation.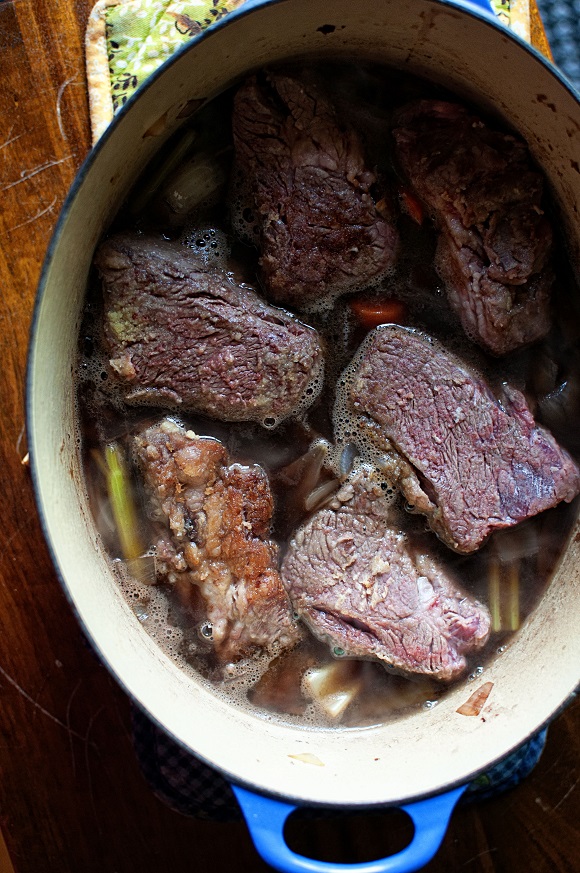 Caramelized Root Beer Short Ribs
3 pounds boneless short ribs
¼ cup all-purpose flour
1 TBSP bacon fat (you can use oil)
1 large onion, peeled and chopped
3 large carrot3, chopped
3 ribs of celery, chopped
3 garlic cloves, smashed
2 cups red wine
2 ½ cups root beer, divided
1 cup beef broth
Salt and pepper
Pre-heat oven to 325°F.
Dry the short ribs with paper towels.
Season with salt and pepper.
Coat in flour, shaking off excess. If you have gluten issues you can use rice flour or just salt and pepper with no flour.
Heat bacon fat in a large Dutch oven over high heat.
Brown the short ribs on all sides.
Remove short ribs to a plate until needed.
Add the onion, carrots, celery, and garlic to the bacon fat, you might need to add a little more and reduce heat to medium-high.
Sautee for about 5 minutes or until the onions become translucent in color.
Add wine and deglaze the pot.
Then add 1 ½ cups root beer and the beef broth.
Bring to a boil.
Add short ribs and add the cover to the pot.
Place the pot to the preheated oven and cook short ribs for 3 ½-4 hours, or until meat is very tender.
Remove pot from the oven.
Remove one cup of the cooking liquid, skimming the fat off the top and place in a small saucepan. Add the remaining ½ cup of root beer.
Boil the root beer mixture on high to reduce by one half.
Serve on top of mashed potatoes and pour a little sauce over both the meat and the potatoes.
Serves 4