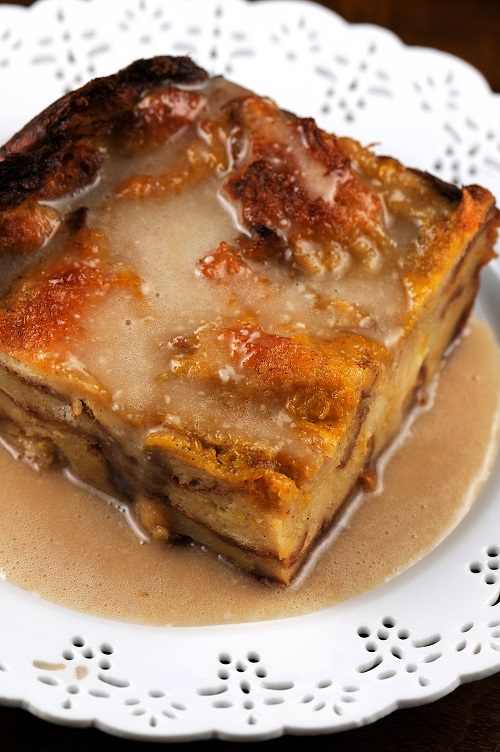 In college I was known as the angry baker. When I would get mad or stressed off I would go to bake in the very tiny dorm kitchen. When I was really stressed I would bring down my little special jar from my fridge that most people thought was a little strange to be keeping in my mini fridge…that special jar was full of liquid starter for sourdough. 🙂 Yes, I'm weird. But in my opinion everyone needs a little liquid sourdough in their fridge.
There is something so very therapeutic about kneading bread by hand. It somehow erases with worries and stress with each turn of the dough. My dorm kitchen of course had no mixers or things like that so, just like I learned in my culinary classes, I had to do it by hand. While I often put on here that you can mix your bread with a dough hook, I almost always knead my bread by hand.
So when I was asked to review Baking By Hand: Make the Best Artisanal Breads and Pastries Better Without a Mixer
I originally thought I was going to say no. Not because of the book but because I told myself I had no time to review books right now. But when I looked it up and realized it was a book about making bread and only with your hands well, I kind of needed to get it.
Bread is the least popular thing I make on this blog. Not because I don't make good bread but because people have such a fear of it. Bread can be fickle and therefore most people don't want to invest the time or ingredients into making it. We want foolproof. Sadly real world is not fool proof. We don't get on a bike and suddenly know how to ride. We don't get an algebra sheet in front of us and know what to do. We learn. Life is learning. So the only way to get better at things is to keep doing them!
It's worth it to me. Warm bread from the oven and slabs of butter are pretty much one of the greatest pleasures in life. I make bread a lot. I just don't put it on the blog. I need to get better about that. I need to be encouraging you to explore the world of bread making. Real bread making.
While this time around I chose to feature a bread pudding (they have a chapter on bread pudding so you know I was loving that) that would be good for Thanksgiving…there are many breads I want to make from this book. And I can as I am one of those fools with liquid sourdough in their fridge. 🙂 The Semolina-Apricot Bread is screaming my name as is the Brown Ale and Barley Bread.
If you have in any interest in bread making I suggest picking this book up.
Now to the bread pudding. I roasted the pumpkin because the recipe called for it. It was so worth it. This was a really good bread pudding…and I am a bread pudding snob. I was a tad concerned that it wasn't baked in a water bath but the pumpkin keeps the pudding warm. This one is a keeper. The next one I plan to make from the book…Cinnamon-Apple-Mascarpone Bread Pudding (ummm mascarpone???!!!!).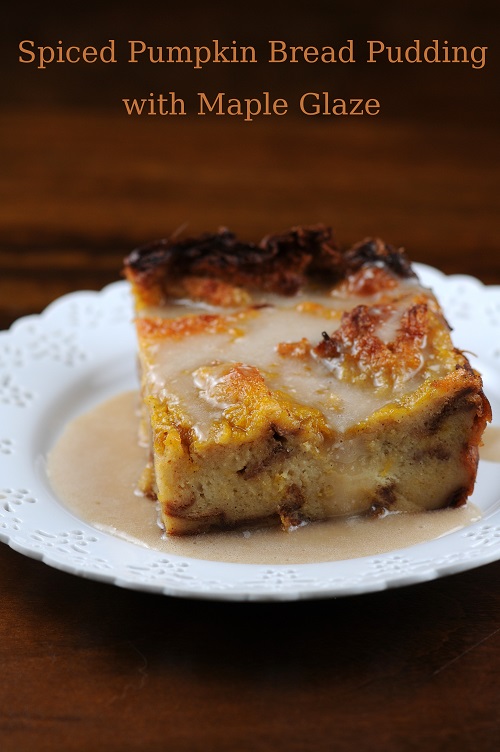 Spiced Pumpkin Bread Pudding with Maple Glaze
Ingredients
For the bread pudding:
3 large eggs
7 oz. whole milk
7 oz. heavy cream
½ cup granulated sugar
½ cup brown sugar
6 oz. roasted pureed pumpkin
1 tsp. ground cinnamon
¾ tsp. ground allspice
¼ tsp. ground nutmeg
1 lb. stale challah bread, torn into pieces
Maple Glaze:
1 cup powdered sugar
2 oz. maple syrup
2 oz. heavy cream
Instructions
In a large bowl whisk the eggs, heavy cream, milk, puree, sugars, and spices until smooth and fully combined.
Add the bread, and toss with your hands or spoon until all the bread is coated with the custard. Let it sit for 30 minutes.
Preheat oven to 375F.
Pour bread and custard into a 8-x-8-inch greased pan.
Press the mixture down.
Bake for 45 minutes until golden brown and feels firm when pressed.
For the glaze:
Add all the ingredients together.
Pour over the glaze over the pudding.
Adapted from Baking by Hand
https://www.sweetrecipeas.com/2013/11/04/spiced-pumpkin-bread-pudding-with-maple-glaze/