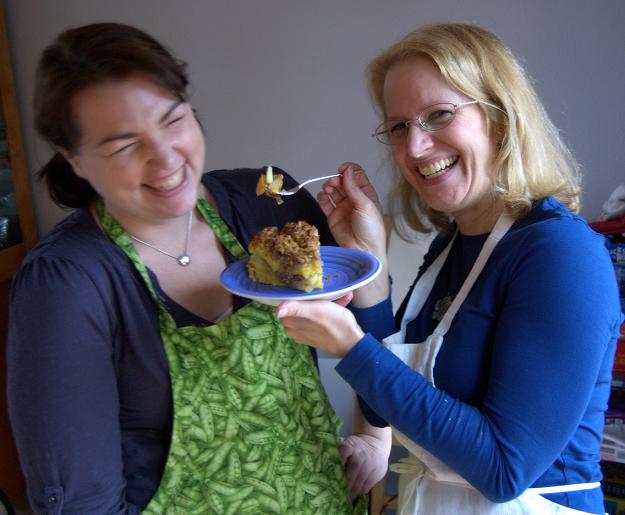 So I was approached by Google a little bit ago and they told me how much they loved my site (well thank you, I like that little search engine thing you've got going yourself Google 😉 )and that they would love for me to be part of their new Google Helpout. So I looked into it and decided yep, this is cool. I want to be part of this.
So starting today Google Helpouts are offering one-to-one expert help over live video through a new Google product called Helpout and I'm one of the first people to get in on it.
Helpouts makes it easier to get help right when you need it, wherever you are. Whether you want help solving a problem (like how to fix a leaky pipe), completing a project (like how to build a website) or mastering a new skill (like how to play the cello), or say help baking or cooking (hint, hint) all you need is a PC, smartphone or tablet with a camera and you can connect with someone who can help.
Over the years people from time to time have expressed interest in wanting to get my help while they bake or pick my brain…well now here is your chance. You can look and see what times I'm available or you can email me (luvbriere at gmail dot com) and we can set up a time if you know (then I can go in and set up that time and you can take it). And yes, I am going to offer up times the day/night before Thanksgiving when you are panic struck as well as times close to Christmas.
I can help you plan what to make for your holiday party buffet? I can help you figure out why a recipe you really want to make keeps failing on you. We can have a bake along. We can talk about American Buttercream vs Swiss Buttercream. Plan a meal to impress your in laws. Get you passed your fear of yeast, or flambé, or caramel. It's really up to you.
Does it cost? Yes of course. This is my time. Everybody's Google Helpout has a different price point. There are more people than me in the culinary genre and some of those are free. So it's something you are definitely going to want to look at. I offer both time slots at a fixed price or per minute if you just have a quickie question.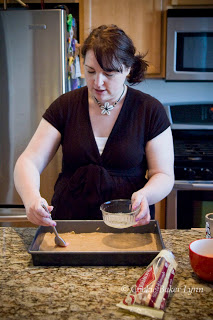 I plan on being available several days a week as well as I encourage you to just plan a time with me and I'll just move things in my schedule around.
So be sure to check out Google Helpouts and if you want to chat with me (and see me live and in action) here is my Google Helpout Page.
*P.S. The photos are from when Cookie Baker Lynn and I did bake alongs at each other's house way back in 2009 (and wow do they make me miss my old kitchen). And the photo credits are to her.