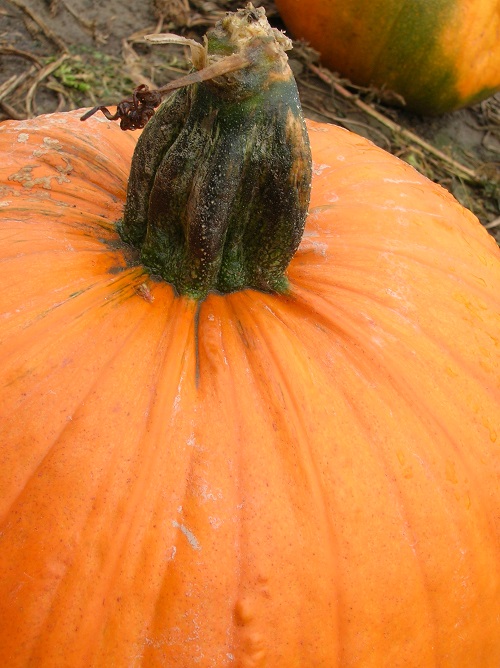 So these are just off of my phone but there are two recipes that call for fresh roasted pumpkin that are coming up and you don't want to miss out. I will say that there is definitely a different flavor that fresh roasted vs. canned pumpkin. In fact my friends who don't like pumpkin like the stuff I make with roasted pumpkin. Keep in mind that you are not using the pumpkins you carve or get at the pumpkin patch, I am using the smaller "baking" Sugar Pie Pumpkins. Most grocery stores carry them.
If you are wondering why you need it how about for the seeds (to make these Bourbon Brown Sugar Pumpkin Seeds), the pulp to make not only a yummy Spiced Pumpkin Bread Pudding with Maple Glaze and a Roasted Pumpkin White Chocolate Chip Oatmeal Cookie Crusted Snack Cake (it's a thing) or even savory with Pumpkin and Shrimp Bisque.
If you are thinking tomorrow is Halloween and pumpkin time has passed…guess again. This is the best time of year for it. There's a reason we serve pumpkin pie at Thanksgiving.
To roast the pumpkins:
Preheat your oven to 350F.
You can either slice the stems off or if you are manly like MDP you can just rip them off for me.
Slice the pumpkin in half.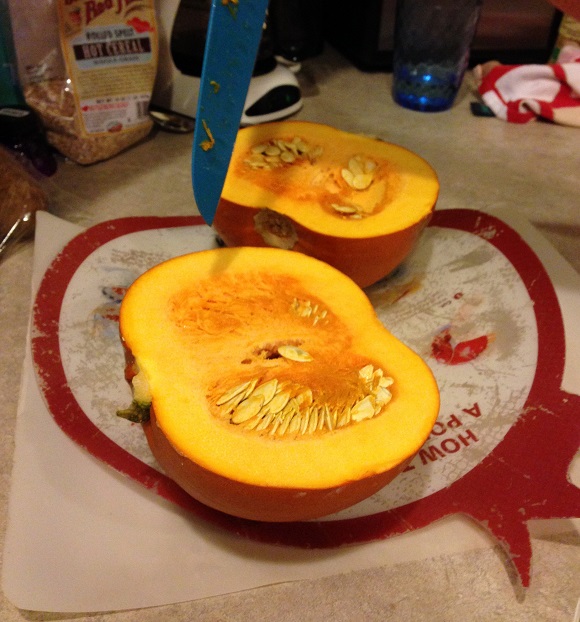 You will see the seeds and guts.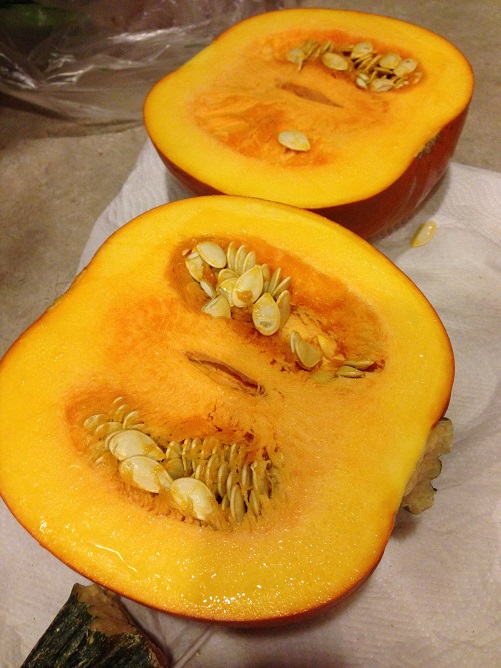 Take a metal spoon and start scraping. Sometimes a small paring knife can be used to remove some of the membrane that is stuck on the sides…especially near the stem area.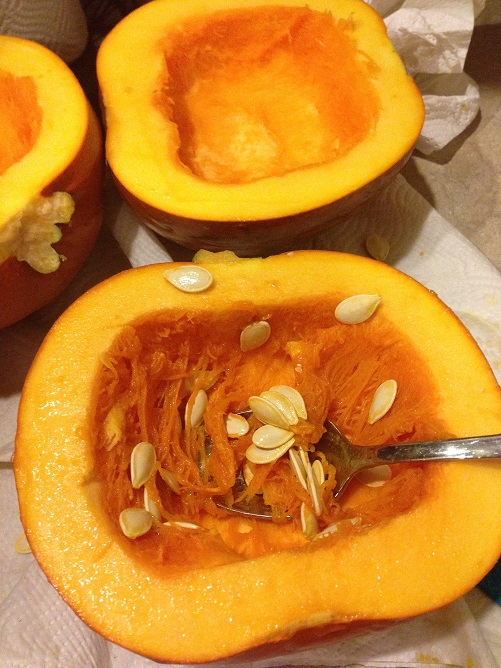 Line a baking sheet with parchment paper (helps with clean up and from it getting brown bottom).
Place the pumpkins flat side down.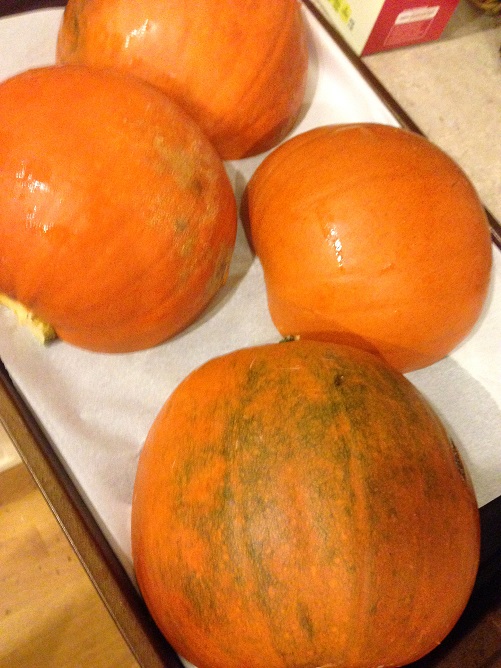 Roast for 45-55 minutes. How long they need depends on their size. Obviously the larger the pumpkin the more time it will need and vice versa.
The skin of the pumpkin will darken in color. You should be able to easily stick a fork into it, similar to butternut or acorn squash when you roast it.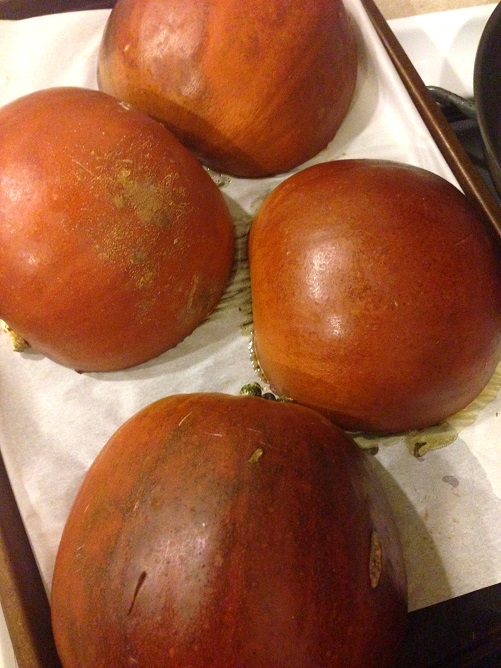 Let them cool for about 10-15 minutes.
Take a spoon and scoop out the pumpkin, it should come right out. If it does not then you did not cook it long enough.
If you want to make it into puree (which you will want for the baking) simply put it in a high powered blender (not all the pieces) or a food processor and puree it down.
To make a thicker puree you can put it through cheesecloth overnight in the fridge to remove excess liquid. This is better for baking but the soup does not need this step.