These Eggnog Quick Bread has an nutmeg eggnog base and is covered in a rum flavored glaze made as mini loaves to giveaway.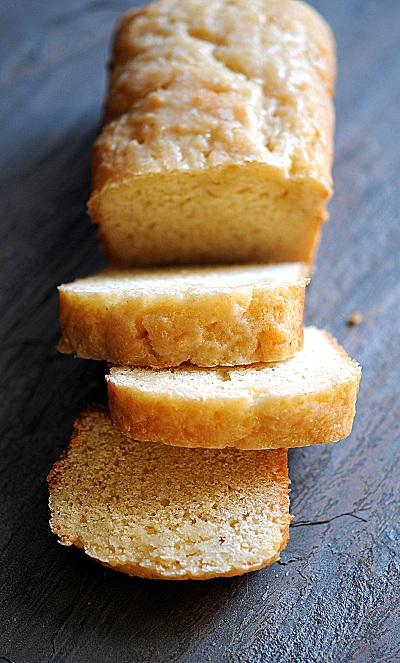 My mother and I's version of bread is what most people would call cake. 🙂
As that point became clear when people made my Almond Joy Bread.
I was told bread was used loosely.
Live a little people. 😛
Since we are always talking about them and how one of these years my mom is going to write down some of the recipes for me and never does I decided that I would suggest strongly that we bake while I was visiting.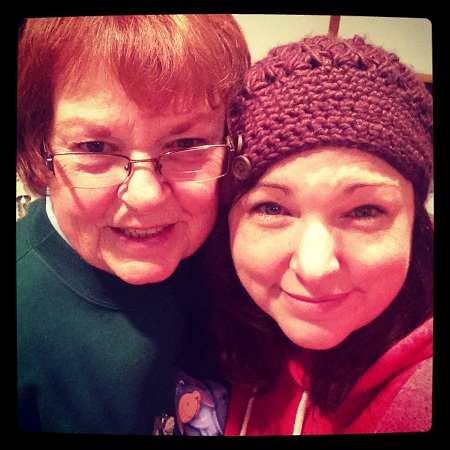 So we baked three things I have wanted to bake and more importantly get the recipe for!
I love this Eggnog Quick Bread.
The glaze gets hard (not like outside of chewy bread break your teeth kind of hard) and kind of seals the moisture in.
We went mini with the loaves as we were dividing them up…as I needed to take at least one home to take pictures of.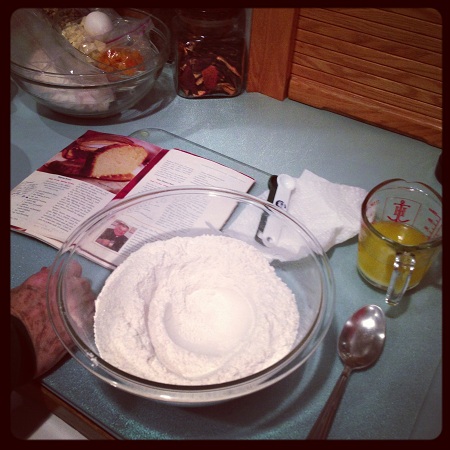 And for some reason my mother was insisting on keeping two herself.
Then I tasted them and understood why she was hoarding.
And p.s. because someone will ask…no I don't know how it will turn out if you use real rum.
The recipe was submitted by a man of the cloth so I don't think he was hitting up the rum. 🙂
And as always it's a great day to order my cookbook.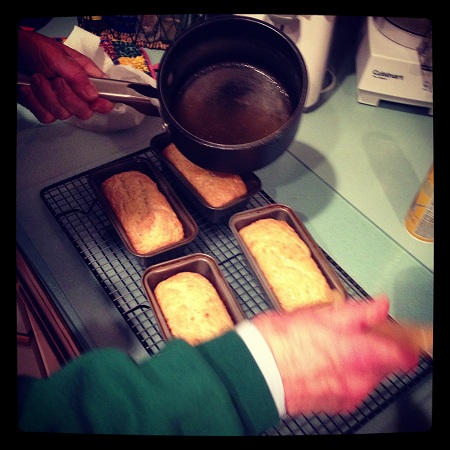 Want more Quick Bread Recipes?
Salted Caramel Apple Fritter Bread
Mini Caramel-Glazed Honey Crisp Apple Bread
Apple Cinnamon Buttermilk Bread
Zucchini Walnut Bread with Lemon Glaze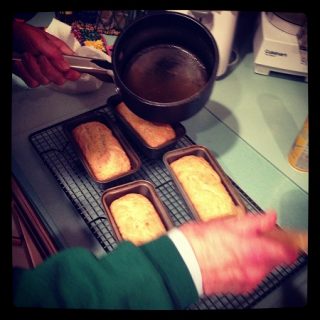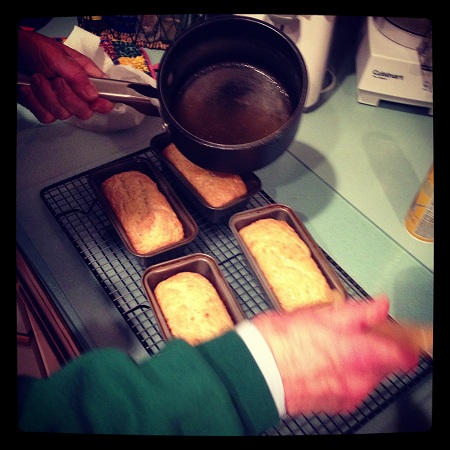 Eggnog Quick Bread
Ingredients
For the Bread:
2 cups flour
1 cup granulated sugar
2 tsp. baking powder
¼ tsp. ground nutmeg (a little more if using fresh)
Pinch of salt
1 egg, beaten
1 cup Egg Nog
½ cup unsalted butter, melted and slightly cooled
1 tsp. vanilla extract
½ tsp. rum extract
For the Glaze:
1 cup granulated sugar
½ cup water
1 TBSP unsalted butter
1 tsp. rum extract
Instructions
Preheat oven to 350F.
Grease a 9-x-5-x-3-inch loaf pan or use mini loaf pans (we got 4) with baking spray.
In a large bowl add together the flour, sugar, baking powder, salt, and nutmeg and mix. Form a well in the middle of the dry ingredients.
In a separate bowl mix together the egg, butter, egg nog, and extracts. Whisk until fully combined and then pour into the center of the well.
Mix until all the ingredients are moistened but it can still be lumpy.
Bake for 25-20 minutes or until a knife comes out clean for smaller loaves. Large loaf will bake 45-50 minutes.
Cool on a wire rack.
While bread is cooling make glaze.
In a small saucepan combine the ingredients for the glaze and heat over medium-low heat until the sugar has completely dissolved.
Poke a few holes into the bread using a knife or wooden skewer.
Brush glaze first on top of bread and then on the sides. Leave until glaze hardens up then wrap in plastic wrap.