This Fresh Strawberry Ice Cream is a simple but delicious ice cream using fresh strawberries to make it bursting with strawberry flavor.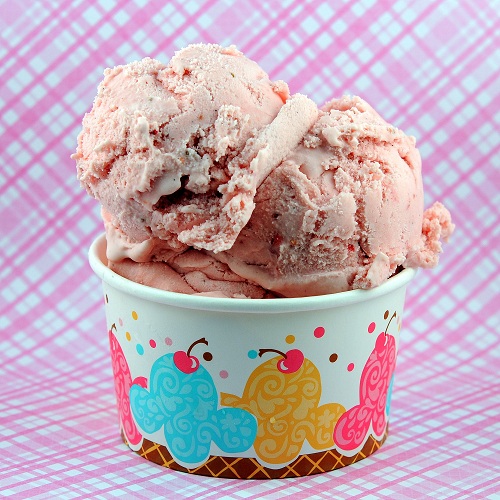 I am a girly girl even though to see me most days you would not really get that impression (I mean I'm wearing a hoodie that says "I Like Naps" right now).
So it was a bit of a surprise to me when I married the picky eater that I didn't really care about the dress or so I thought.
I had picked one out in a magazine.
Then I found where they sold it locally and went and tried it on.
And told them okay, I'll take it.
The girl was like, don't you want to try others on?
I said no.
She said but you need the bride experience.
Um, okay.
So I tried on 10 dresses.
Left with the one I came for.
That all turned out like I thought.
What didn't turn out how I thought was when I started going for fittings and then the actual day I got to wear that dress…I loved that dress.
And not even that dress as a general rule, the wedding dress.
So this time around I know that the dress is very, very important to me.
Yes, I know you that you only wear it once.
And my last dress was rather costly and I simply don't have near the budget to do that again (hence looking for a used dress).
But I can't think of another time I felt so very pretty and so in a way it was totally worth the price.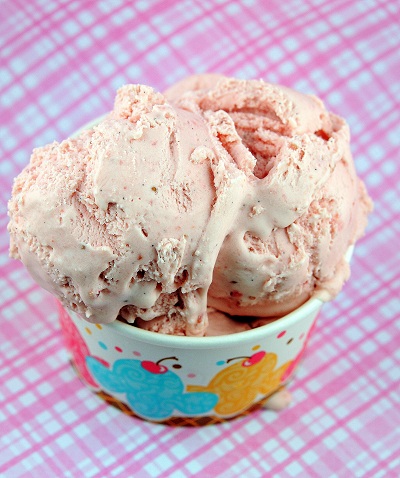 If you follow my Little White Dress board on Pinterest then you know that I have what one might call a crush on Vera Wang.
I actually thought my first dress would be a Vera Wang but fell in love with another.
The likelihood of me going the Vera Wang route this time is slim to numb…even with her designing for David's Bridal they still run around $1500 there.
Le sigh.
So I tried to figure out what I love most about her gowns.
Simplicity.
They are actually very timeless for the most part.
I own her On Weddings book.
It was published in 2001.
So well over a decade ago and yet I would wear pretty much any dress of hers in that book.
There is something to be said about that.
One of the great things about homemade ice cream is how simple it is.
People seem to think it's really hard.
It is not.
Well at least not the kind that doesn't use eggs…which is the kind I prefer.
There were some great looking strawberries at the farmers market the other day and I picked them up.
I had just recently got a new toy (an ice cream maker with its own compressor so you don't have to freeze the bowl) and was dying to try it out.
So I made this Fresh Strawberry Ice Cream.
Holy yum.
I took one bite and knew that I was going to be in need of about 5 Benadryl because I was quite sure I was going to end up eating more than one spoonful. Wow.
The key to a simple wedding dress is quality material and design.
And the key to a simple recipe is quality ingredients so make sure you choose wisely.
And as always it's a great day to buy my cookbook.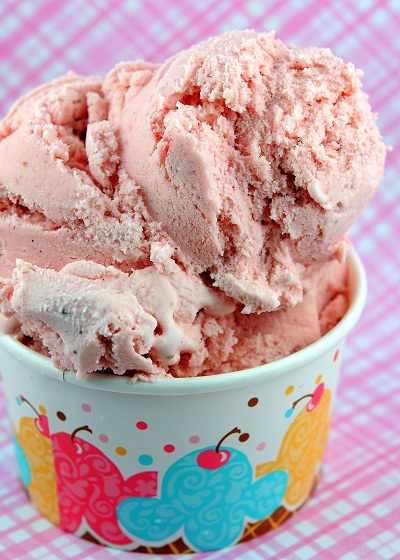 Want More Ice Cream Recipes?
Pineapple Upside Down Cake Ice Cream
Circus Animal Cookie Ice Cream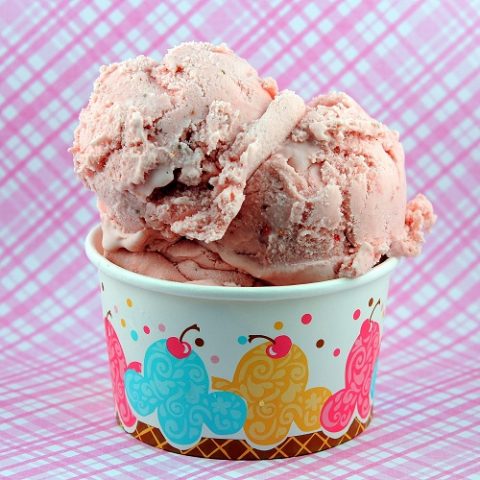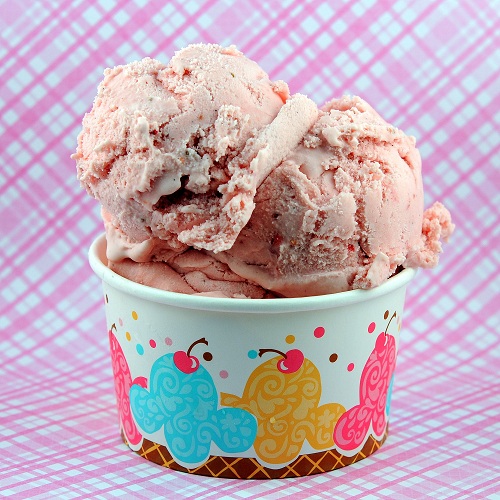 Fresh Strawberry Ice Cream
Ingredients
1 pint fresh strawberries
½ cup whole milk
1 cup granulated sugar
pinch salt
2 cups heavy cream
1 tsp. vanilla bean paste or extract
Instructions
Put the strawberries into a blender and puree. You can strain if you do not want the seeds. I kept the seeds in.
Reserve in blender.
In a medium bowl, use a hand mixer on low speed or whisk to combine the milk, sugar and salt until the sugar is dissolved. Stir in the heavy cream and vanilla.
Stir in reserved strawberries with all juices. Cover and refrigerate 1 to 2 hours, or overnight.
Turn on the ice cream maker; pour the mixture into the frozen freezer bowl (read what your machine asks for you to do) and mix to the manufactures suggestions.
The ice cream will have a soft, creamy texture. If a firmer consistency is desired, transfer the ice cream to an airtight container and place in freezer for about 2 hours. Remove from freezer about 15 minutes before serving.