This Black Raspberry Chocolate Chunk Ice Cream has a black raspberry ice cream based that is studded with lots of chocolate chunks.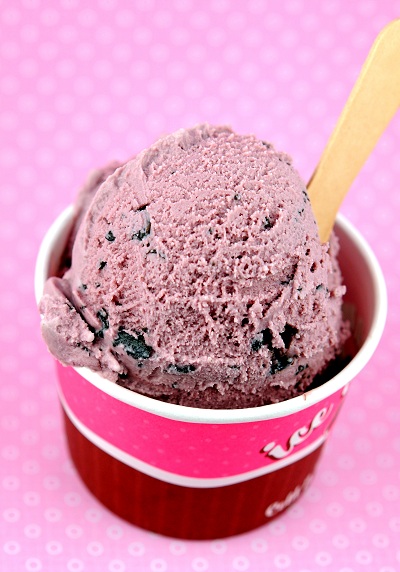 I have a habit, not a good one, not a bad one…just a habit.
A habit of seeing something or tasting something and knowing that I can make it better…or at least for cheaper.
Case in point: the other day I walked by ice cream isle in search of these non-dairy bon bon type things that I like and I saw a tiny, tiny jar of Black Raspberry and Chocolate ice cream.
And then I saw the price tag of almost $7 and nearly fell over.
The flavor sounded awesome the price tag on the other hand was ridiculous.
I'm sure it's yummy ice cream but wow.
I knew I could make about 5 times that amount for the same price and so I set out to do it. I had to use a combo of black raspberries and tayberries as I ate too many of the black raspberries without thinking. 🙂
They work just as good.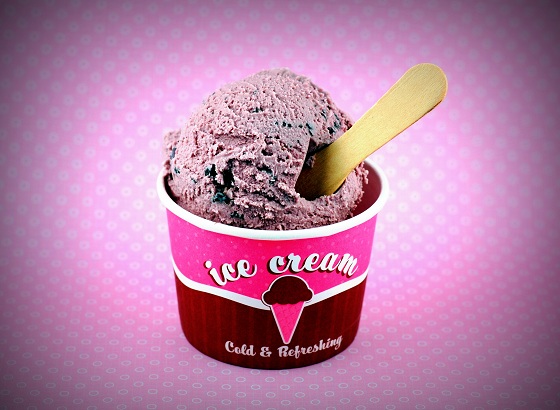 Needless to say I made the batch of Black Raspberry Chocolate Chunk Ice Cream for around $2.20 a quart.
So clearly I made more for less.
And let me tell you that if this taste ANYTHING like the original.
OMG.
My jeans are thanking me so much for being allergic to dairy.
I seriously swallowed four allergy pills just to have a couple spoonfuls…it was that good.
Hopefully this little treat will help you keep cool. I know it seems better than fighting with your kids over a spot in the kiddie pool. 😛
Though running through the sprinklers is always fun!
Regardless of how you do it stay cool and for goodness sake go out and buy and ice cream maker ( I own the older version of Cuisinart ICE-21 Frozen Yogurt-Ice Cream & Sorbet Maker, White.
You are probably going to see a TON of recipes for it in this heat.
P.S. It's a great day to buy my cookbook Holy Sweet!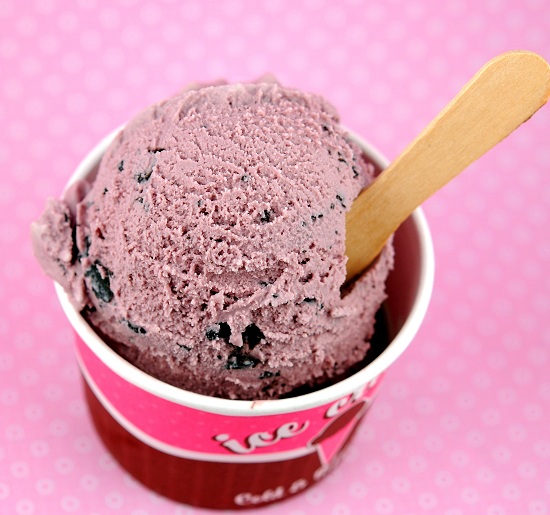 Want More Ice Cream Recipes? Try these:
Peanut Butter and Pretzel No-Churn Ice Cream
Circus Animal Cookie Ice Cream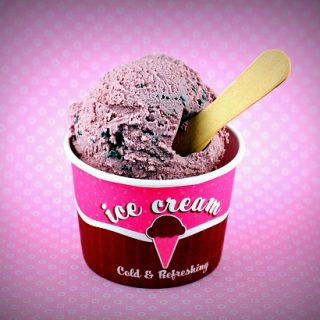 Black Raspberry Chocolate Chunk Ice Cream
Ingredients
2 cups milk
4 tsp. cornstarch
1 1/4 cups heavy cream
2/3 cup sugar
2 tbsp. light corn syrup
1/2 tsp. kosher salt
3 tbsp. mascarpone cheese, softened
1/2 cup pureed black raspberries
1 cup bittersweet chocolate, shaved with some chunks