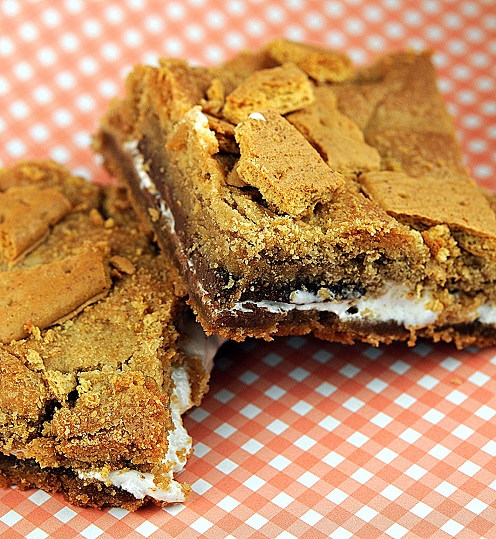 In case you haven't noticed I am sporting some new digs. There are a lot of new changes ahead for me in the coming months but this is the first one. I figured since I was going into my 7th year of blogging and my 40th year of life that I should probably change things up on the blog. Do a little less is more. Plus apparently those cute little picture squares I had were quite the coding nightmare for updates. Opps. Who knew.
My awesome redesign or as I call it an make-under was done by a CCbP reader and blogger who I found out did this for a living. Everyone give a shout out to Pass the Sushi for new look! And of course thanks to the Picky Eater for having to coordinate all the back end stuff with her so that they could go live with the site.
To honor the launch of the site I figured go with something simple yet incredibly yummy…and according to MDP very, very messy. There may or may not be random pieces of marshmallow fluff still being found. I call it a scavenger hunt for the dog. 🙂 I had seen people make a version of this but I wanted a peanut butter cookie version. I'm very happy I went the peanut butter route. I don't know what the plain ones taste like but WOW.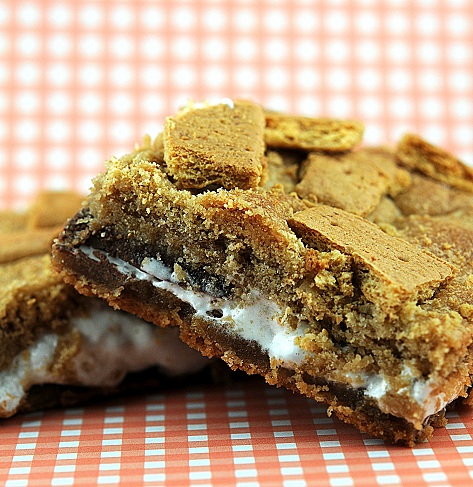 Peanut Butter S'mores Cookie Bars
Peanut Butter Cookie Recipe (here)
13 ounces of Marshmallow Fluff
6 full size Hersey Bars
8 graham crackers, crushed
Preheat oven to 350F.
Make the recipe for the peanut butter cookie dough as indicated but don't bake.
Spread half of the cookie dough into a 9-x-13-inch pan, it is easiest to do with your hands/fingers. Try to make it even as possible. Bake for 8 minutes.
Remove from oven and spread marshmallow fluff onto the cookie. Don't substitute marshmallows as they get hard and do weird texture things to your cookies. You need to go with the fluff.
Then place Hersey bars into the the fluff.
Cover with remaining cookie dough. Press in the graham cracker crumbs.
Bake for 30-35 minutes. Don't let it get too brown on top.