This Snickerdoodle Crème Brulee has a snickerdoodle cookie dough base topped with cinnamon creme brulee with cinnamon sugar.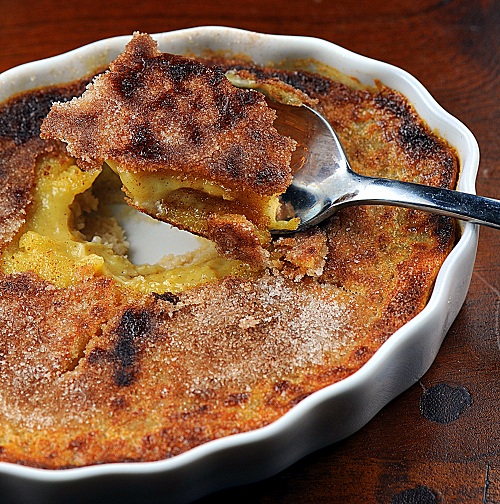 I belong to a page on FB for food bloggers to ask other food bloggers questions.
It's been a pretty good resource for things and it was a way to figure out who was going to BlogHerFood and what not.
And we started a discussion about building community.
I get a lot of beginner bloggers asking me how to get traffic?
How to build a community?
They want to know how I get brands to work with me.
They never like my answer of time and be yourself.
There are very few overnight sensations in the food blogging world.
Bakerella was because no one was doing what she was doing.
She is the master of all things cute cake pops.
I hate cake pops but love her site just to look at what things she can come up with.
And then there is Ree of course.
The woman built a dynasty.
That won't ever be me (I wrote about it here).
I'm okay with that.
I find it funny when they say they want to build a community.
I'm not totally sure they do.
I think they want a cookbook.
Some think they want the traffic.
I think they want to get things from their blog.
Also, I think they have grandiose ideas that they can make food blogging their job.
And there are bloggers that can and do.
But most of them are married with a nice first income and blogging is the nice supplementary income.
Food blogging is a lot like teaching…it makes for a great second income. 😀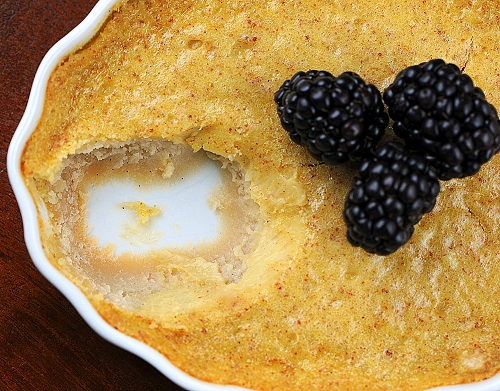 A lot of people suggested that people do giveaways to drive up traffic to the site.
I told them I was against that.
Not against giveaways obviously as I am doing one every day this week.
I am against it because if you have nothing to keep them around then they are only going to show up for the giveaway.
And if you are doing out of pocket you aren't going to be able to giveaway for too long and people will stop coming.
Now if you have something interesting AND you give something away that can be a winning combo.
Speaking of winning combos I took the snickerdoodle cookie dough truffle dough and put it at the bottom of a crème brulee dish and topped it with cinnamon crème brulee.
Very good choice on my part.
Yum!
Last but not least…it's a great time to order my cookbook.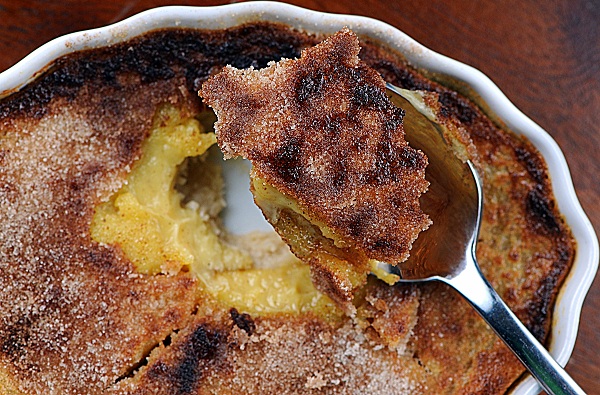 Want More Snickerdoodle Recipes?
Fireball Glazed Snickerdoodle Crumb Cake
Snickerdoodle Peach Pie Cupcakes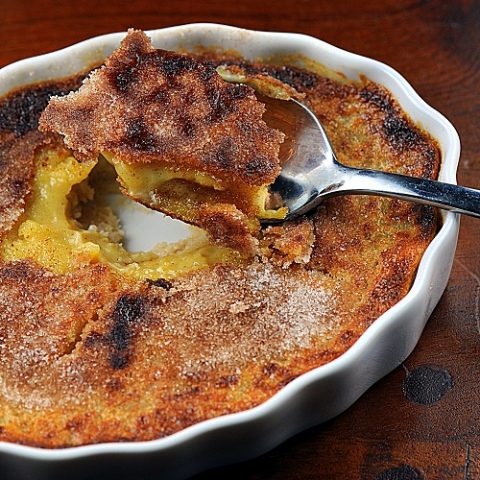 Snickerdoodle Crème Brulee
Ingredients
1 cup snickerdoodle truffle dough (if you already have it in balls you can just smash it down), divided by three
1 cup heavy whipping cream
1 tsp. vanilla extract (or paste)
½ tsp. cinnamon
½ tsp. nutmeg
½ cup granulated sugar
3 egg yolks
Cinnamon sugar for top
Instructions
Take 1/3 cup of snickerdoodle cookie dough truffle and place on the bottom of a crème brulee dish.
Press down to make sure that the cookie is evenly distributed on the bottom of the dish.
Put in freezer until ready to use.
Repeat on all three dishes.
Preheat oven to 300F.
In a medium bowl whisk together the egg yolks and sugar until pale in color.
Whisk in the cream, spices, and vanilla extract.
Whisk until fully incorporated.
Remove dishes from freezer.
Evenly distribute brulee liquid among the three dishes.
Bake until the crème brulee is just set but a little jiggly in the center, about 25-30 minutes.
Let cool and then refrigerate for at least 4 hours (covered in plastic wrap).
Before serving sprinkle cinnamon sugar on top of the crème brulee and melt sugar under broiler or with a culinary torch.