These Snickerdoodle Peach Pie Cupcakes have a snickerdoodle cupcake base, filled with peach pie filling topped with cinnamon sugar frosting.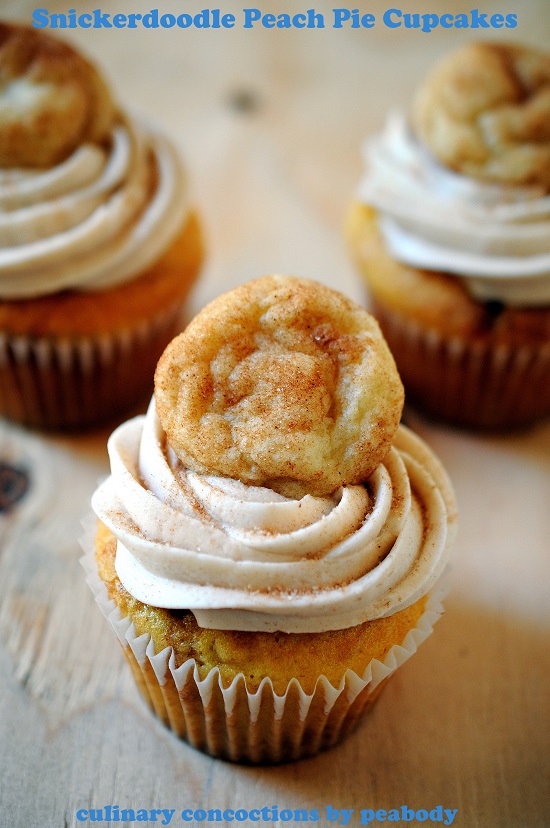 Let me start off by saying that this post will probably get me hate mail but it's something that has been grating on me for a while now.
Envy.
As in the people who say they want a body that others will envy.
Quite a few people I know have the mentality that they want to work out and get hot so that other people (aka women) will see them and be jealous of them and say wow I wish I had her body.
The next time you want that feeling please reword it to say gee I want women to see me and feel like crap about themselves because that is essentially what you are wishing on them.
You are hoping they will see your rock hard abs that you gave up eating sugar, carbs, alcohol, etc and wish they were you.
And people wonder why women don't get along with each other?
I used to be that way.
I remember one of the times I lost weight.
It wasn't because I was really wanting to lose weight but my good friend who was larger than me started losing a bunch of weight and (here's a real honest moment for me to admit) I panicked that if she lost more weight than me I would be the fat one.
Wow.
What a craptastic person I was in my 20's. So I lost weight.
A lot of it.
I starved myself down good, it became a contest to me.
I was fitting into any outfit I want and getting compliments left and right.
And I was miserable.
I hated going out to eat because I couldn't eat anything I wanted to eat.
Like say Snickerdoodle Peach Pie Cupcakes.
Hated going out for drinks because I didn't want to risk drinking too much and ending up at a Taco Bell at 2am making poor choices.
I didn't want to get naked for anyone because I had loose skin (in my mind) from losing weight.
Didn't enjoy hockey as much because I wouldn't eat beforehand (aka properly fuel my body) and therefore never had energy during the game.
But I didn't dare eat before because hockey helped me burn 500-700 calories a game…and therefore I could lose more weight and get more compliments. I could be envied.
Then one day when working hard with my trainer he commented about what would be a considered an out of shape woman and said to me "she's wishing she was you right now, make every woman want to be you".
I kind of lost it on the guy…I'm guessing from lack of eating.
It hit me like a ton of bricks at that point.
That I have the body that I supposedly wanted because my life would be so awesome if I had it but reality was that I had that body because of jealousy of a supposed friend, competitiveness towards other women, and let's face it pretty low self-esteem.
That was my last session with that trainer.
I actually went over and helped the women (first time at the gym) find equipment and showed her how to use it.
Then I went and became an ACE certified personal trainer and did my best to help people get in shape for the right reasons.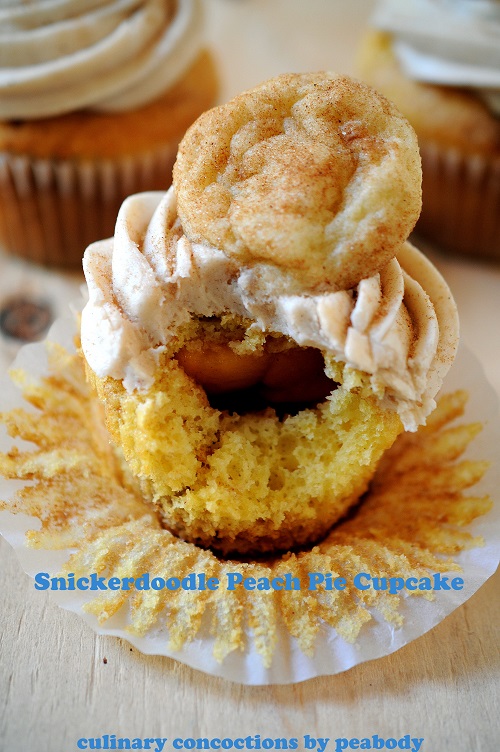 I think most weight loss is for envy.
When I worked as a Weight Watchers Leader we had tons of people who would sign up because they had a high school reunion to go to.
That what would people say if they now saw them fat?
I see friends from high school on Facebook now and I don't think oh my look how old and fat they look.
Nor do I think that bitch still looks so young.
What I do think is, wow look at how accomplished they are.
My friends from high school are seriously doing amazing things with their lives.
That's what I notice.
If you have "friends" from high school who want to gossip that you packed on 15 pounds since they saw you last you really don't need to be giving a flying you know what about their opinion anyway, they don't sound like good people.
I hear day after day from people I'm losing weight for me.
I'm not sure I totally buy that fully.
Some people are truly losing weight for health.
There are people are losing weight because they think it will help them in the dating scene (but then that becomes for someone else).
Some people are losing weight because they want to improve at their sport.
Me come October when I do the full Live More Weigh Less program again will actually try to lose weight this time around (even though I lost last time without trying) for economical reason.
Economical?
Yep, I have a ton of cute clothing one size down that is just sitting there saying hi, wear me.
But to be honest I'm good looking now and my opinion matters most.
My husband's matters second and I already know he thinks I'm beautiful.
So lose weight if you are wanting to.
But don't put off doing things until you lose weight.
And really reflect WHY you are wanting to lose the weight.
To make an ex-boyfriend jealous?
That's not for you and screams low self-esteem.
So that you are thinner than you ex-husbands wife/girlfriend.
Again, that's not for you and again screams low self-esteem.
So that you'll get a boyfriend?
Relationships (at least the ones worth having) are not all about how you look.
Know that you are worth more than what you weigh!
Climbing off the soapbox now to bring you Snickerdoodle Peach Pie Cupcakes.
I had make Peach Pie Milkshakes for Tablespoon and had leftover pie filling and decided that it would go well in a snickerdoodle cupcake.
Was right by the way.
Anyone who ate one was like OMG, OMG, OMG.
So yeah, they are good.
The peach pie filling just takes it to a whole new level.
You can use either box mix if you are in a rush or use the recipe for cupcakes I used.
Yes, the little snickerdoodle on top is overkill….but overkill is always the way to go.
Last but not least…it's a great time to order my cookbook. 😀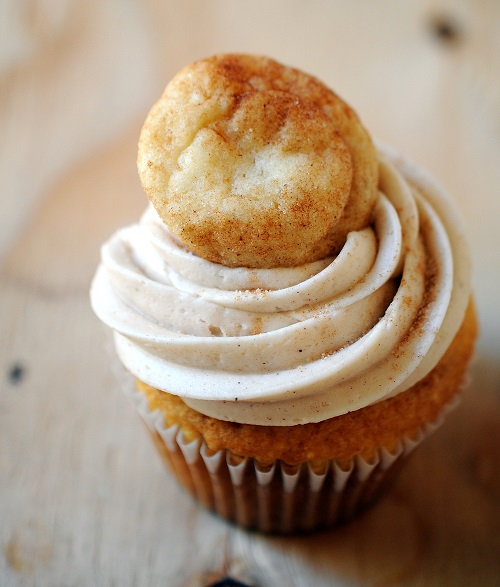 Want More Cupcake Recipes?
Chocolate Root Beer Float Cupcakes
Strawberry Pretzel Cream Cheese Cupcakes
Dark Chocolate Butterfinger Cupcakes
Strawberry Buttercream Neapolitan Cupcakes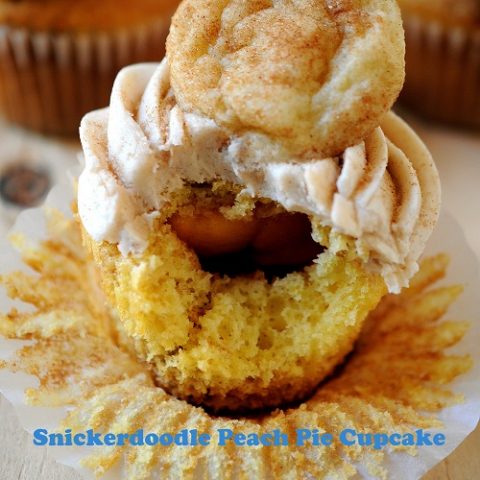 Snickerdoodle Peach Pie Cupcakes
Ingredients
3 cups self-rising flour
2 cups granulated sugar
1 cup unsalted butter, at room temperature
2 large eggs plus 4 large egg yolks, at room temperature
2 tsp. cream of tartar
1 cup Greek yogurt (I used Voskos)
1 TBSP vanilla extract (I used Rodelle)
¼ cup cinnamon sugar
Peach Pie Filling:
1 1/4 cups frozen sliced peaches (or fresh when in season)
1 tsp. cornstarch
1/2 tsp. lemon juice
1/2 tsp. ground cinnamon
2 TBSP granulated sugar
Cinnamon Buttercream Frosting:
1 cup unsalted butter, at room temperature
4 cups powdered sugar
1 tsp. vanilla bean paste
1 ½ tsp. ground cinnamon
3 oz heavy whipping cream
Instructions
For the Cupcakes:
Preheat the oven to 350˚ F.
Line cupcake pans with paper liners.
Using a stand mixer with the paddle attachment, cream together the butter and sugar on medium high speed for about 3 minutes.
Blend in the eggs and egg yolks one at a time, scraping down the sides of the bowl as needed.With the mixer on low speed, add the dry ingredients in three additions alternately with the Greek yogurt, beginning and ending with the dry ingredients, and mixing each addition just until incorporated.
Add the vanilla extract and mix for an additional 30 seconds.
Remove from bowl from stand.
Sprinkle ½ of the cinnamon sugar on top of the bowl of batter.
Swirl with a knife.Using an ice cream scoop fill the cupcake liners 2/3 full.
About half way through the batter add the remaining cinnamon sugar and swirl again with a knife.
Continue to fill the cupcake liners.
Bake until the cupcakes are just set and pale golden, about 20-22 minutes.
Let cool in the pan about 5 minutes, then remove to a wire rack to cool completely.
For the peach pie filling:
In a medium size saucepan add diced peaches, cinnamon, lemon juice, sugar, and cornstarch.
Mix until all the ingredients are fully incorporated and a syrup forms.
Bring mixture to a boil then turn down heat. cook until peaches get tender.
Set aside to cool.
For the Frosting:
Cream together butter 1 cup of powdered sugar using a stand mixer with paddle attachment.
Continue to add 1 cup at a time powdered sugar.
Once 3 cups have been added, thin out with half of the cream.
Continue beating. Add vanilla bean paste and cinnamon.
Beat until fully combined.Add remaining powdered sugar.
Thin with remaining cream.
To make the cupcakes:
Use the cone method to remove the center of the cupcakes but that they still will have a top.
Google it if you are unfamiliar with the method.
Fill with peach pie filling until it reaches the top of the cupcake and place the top part of the cupcake back on.
Frost with frosting, sprinkle some cinnamon sugar on top of the frosting and top with a mini snickerdoodle if you would like.