These Cinnamon Chip Cookies are simple but tasty cinnamon slice and bake cookie filled with cinnamon chips. Perfect with tea.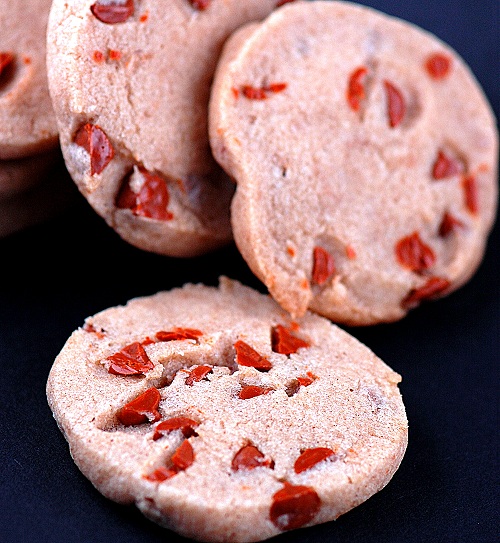 Life is beyond busy as of late.
I'm kind of scatterbrained a bit trying to get it all done.
Case in point, my recent Amazon.com purchase.
Now I don't buy cookbooks very often anymore.
I have to really, really want it before I fork over the money as I no longer have a monthly cookbook budget like I used to (yes, I really used to have one).
But I was given a gift card and went looking for cookbooks.
Now I will admit that I am not impressed with most of the cookbooks currently out.
I was supposed to receive a copy of SprinkleBakes: Dessert Recipes to Inspire Your Inner Artist
but still haven't gotten that.
I did get a copy of Savory Sweet Life: 100 Simply Delicious Recipes for Every Family Occasion
which I love and will tell you about at another time.
But overall I'm not loving and or needing any cookbook out there right now.
Too many single subject books which I am not that big of a fan of to be honest.
Not to say that there are not some good ones, Jeni's Splendid Ice Creams at Home
is a good example of that.
So I looked and looked and decided to give The Treats Truck Baking Book a shot.
I ordered late at night and with not really knowing much about it other than I like food trucks. 🙂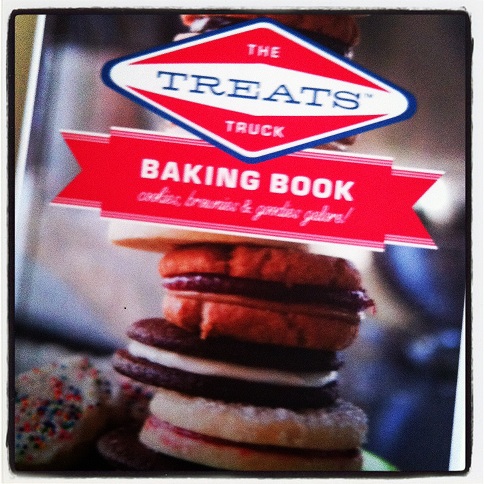 When it came there were two of them.
Opps.
I hit it twice and they sent me two.
I'm too lazy to send one of them back so I figured I would just give the other one away as a gift.
For the record I have been so tired that I have been dressing backwards, two different shoes, and leaving random stuff where it doesn't belong.
Like my shampoo in the freezer the other day while I was cleaning.
I've only made one thing from the book, these cookies, but they turned out yummy so hopefully the rest of the book is like that.
These Cinnamon Chip Cookies are a great cookie for tea.
The original recipe wanted you to roll out the dough.
But unless I am making cookies some cool shape like a Lizard King or something I just roll it into a log and turn it into a slice and bake.
Last but not least…it's a great time to order my cookbook.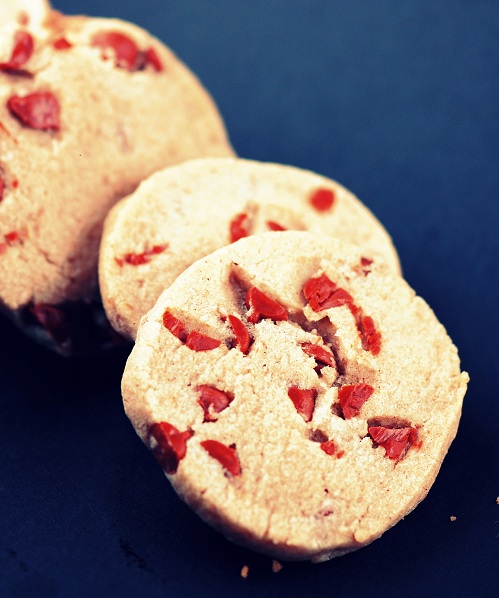 Want More Cookie Recipes?
Double Chocolate Rainbow Chip Cookies
Strawberry Cheesecake Chocolate Chip Cookies
White Chocolate Chip Creamsicle Cookies
Vanilla Bean Caramel Thumbprint Cookies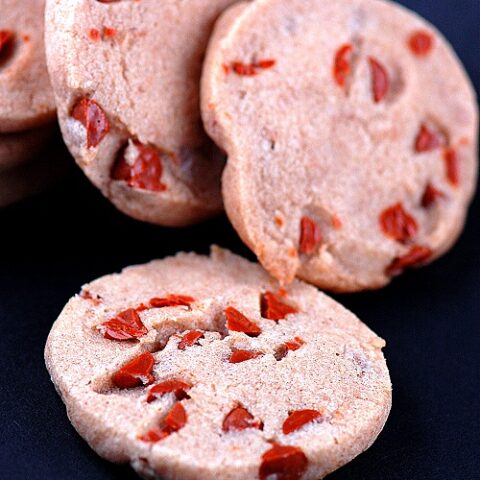 Cinnamon Chip Cookies
Ingredients
½ cup unsalted butter
1 cup granulated sugar
1 egg
1 tsp. vanilla extract
1 ½ cups all-purpose flour
1 ½ tsp. baking powder
¼ tsp. salt
1 tsp. cinnamon
¾ cup cinnamon chips (I find them at Walmart or Target)
Instructions
Using a stand mixer with the paddle attachment cream together the butter and sugar on medium-high speed for 3 minutes.
Add the egg and vanilla and beat for another 30 seconds.
Add the flour, baking powder, salt, and cinnamon to the bowl and mix on low speed until fully incorporated.
Fold in the cinnamon chips. This dough will be crumbly. You didn't do anything wrong. 🙂 You need to lay out plastic wrap and form two logs with the dough. Wrap in the plastic wrap and refrigerate for 30 minutes up to a day.
Remove from fridge and slice about ¼ of an inch thick. These don't spread much so you can space them a little close on the greased cookie sheet.
Bake at 350F for 10 minutes.
Notes