This Nutella Chocolate Chip Cake is a Nutella chocolate chocolate chip cake slathered in Nutella chocolate ganache for Nutella overkill.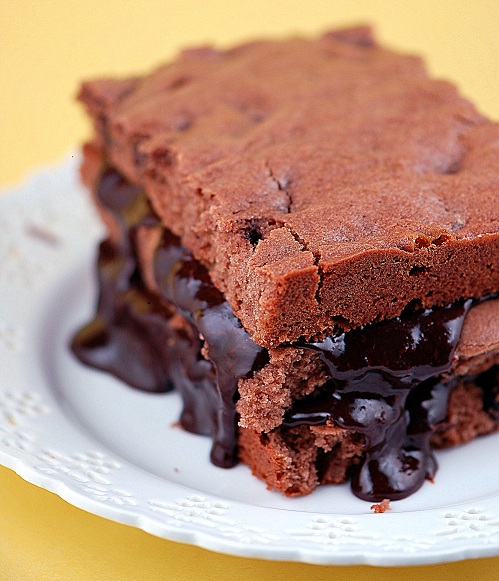 They say that comparison is a joy thief and whoever "they" are certainly got that right.
Comparison is what makes women/men hate their bodies, where they live, what car they drive, what shoe is on their foot, etc.
And it makes the food blogger get down on their blog.
There have been quite a few what I will call old school food bloggers (meaning we have been around awhile) feeling not so great about their blogs or their traffic…or in my case how many people comment.
Lots of people have food blogs.
I mean LOTS.
In just shy of two months this blog will be turning 7.
Seven years of my life writing a blog about food, hockey, and sitting around in my sweatpants (they are really nice sweatpants in my defense).
It makes me question at what point do I stop blogging?
And it causes me to ask the question why did I start blogging in the first place?
I started blogging because I was bored at home and was married to a picky eater and needed a creative outlet.
Those reasons aren't there any more.
I don't have near the time or finances I used to have any more to bake and I date someone now who will eat literally everything I put in front of him.
So then I thought, well if those reasons are gone maybe the blog should be too?
But just like everything in life, things evolve and the reason why I blog changed as well.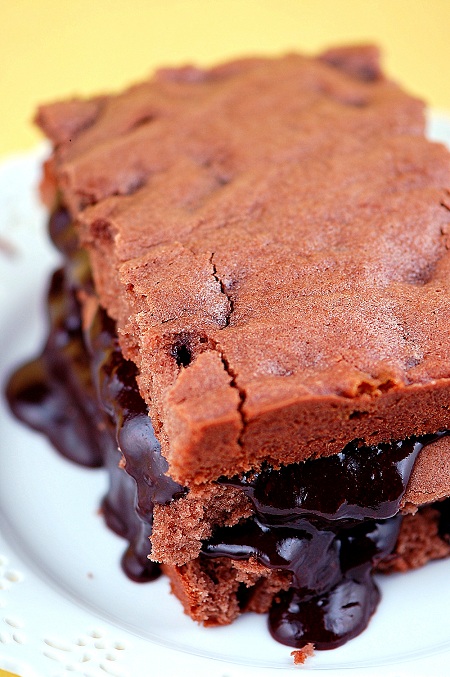 Over the years this blog has become more of just an outlet for me to share recipes that the picky eater wouldn't eat.
It became my therapy at one point.
Sometimes a distraction.
Or a vehicle in which to meet other people who love food as much as I do.
This blog was a way to create a community.
A way to share my sometimes out there take on desserts.
I need to remind myself that is why I do it.
When I started this blog I figured my parents and maybe a handful of my friends would read it.
Last year well over a million people read it.
Holy crap.
And I'm on track to increase that number this year.
I have to remind myself that I didn't plan on anyone outside of my immediate family commenting.
That I didn't start blogging to get comments and so I must stop saying to myself gee people used to comment all the time and now they don't.
Because they USED to.
Times have changed apparently so I need to change my attitude as well.
I suggest to all my food blogger friends out there to re-examine why you are writing your blog anymore and to more importantly not care why others are.
I would say that probably 50% if not more are just out for a book deal and to become the next Pioneer Woman.
Ignore those people.
Don't worry if the popular bloggers won't talk to you on Twitter/FB/Conference etc.
Just focus on why YOU and YOU alone are blogging.
Or focus on chocolate…or in this case Nutella Chocolate Chip Cake.
I have two super popular things on Pinterest both of which are peanut butter and chocolate.
This cake is an adaption of the super popular Peanut Butter Chocolate Chip Cake.
P.S. It's a great day to  buy my cookbook.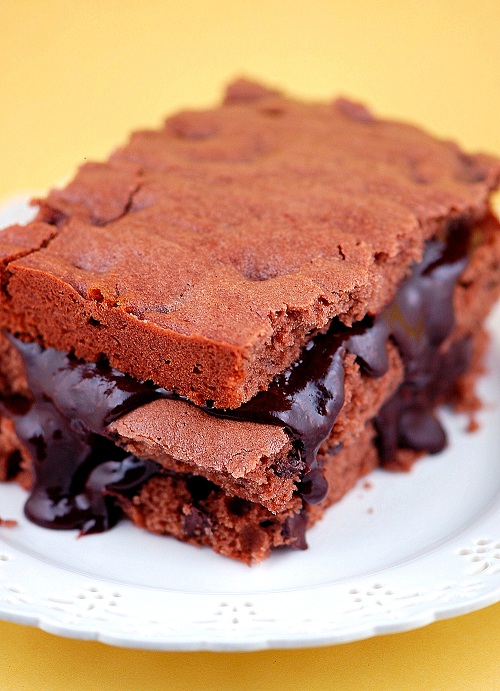 Want More Nutella Recipes?
Easy Nutella S'mores Ice Cream Pie
Pumpkin Gingersnap Nutella Muffins
Nutella Kit Kat Oreo Overloaded Brownies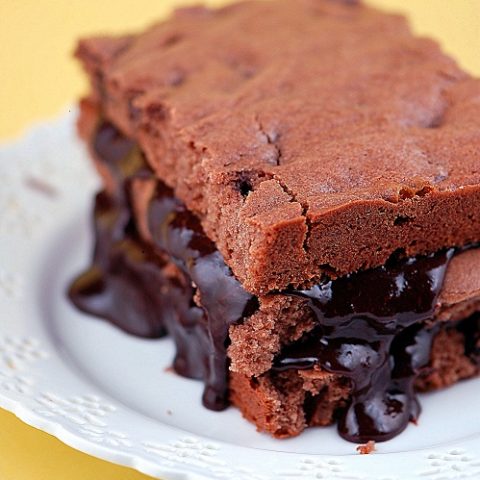 Nutella Chocolate Chip Cake
Ingredients
For the Cake:
2 ounces unsalted butter
1 cup all-purpose flour
1/4 tsp. baking soda
1/4 tsp. baking powder
1/4 tsp. salt
1/2 cup tightly packed brown sugar
3 ounces Nutella
1 large egg
1 egg yolk
1/4 cup sour cream
1/4 cup hot water
1/2 tsp. pure vanilla extract
1/2 cup semi-sweet chocolate chips
Nutella Chocolate Glaze
5 ounces semisweet chocolate, coarsely chopped
1/2 cup heavy cream
1/8 cup granulated sugar
1/4 cup Nutella
1 TBSP unsalted butter
Instructions
For the Cake:
Preheat oven to 325F.
Grease three 9 x 1 1/2 inch pans.(I personally used just one 9 x 13 pan and then cut the cake in 6's to make three mini cakes). Line your bottoms with parchment. Set aside.
Combine flour, baking powder, baking soda, and salt in a small bowl and set aside.
Beat together using a stand mixer with a paddle attachment and on medium speed the brown sugar, Nutella, and butter for two minutes. Add egg and egg yolk and mix for another 2 minutes. Scrape down the sides and mix for another minute.
Add half of the flour mixture and mix until incorporated about 20 seconds. Then add the sour cream, mixing again for 20 seconds. Gradually add the remaining flour mixture. Add the hot water in a slow, steady stream and mix on low to combine, about 30 seconds. Add the vanilla and mix for another 10 seconds. Add the chocolate chips and use a rubber spatula to finish mixing the ingredients until thoroughly combined.
Divide the cake batter into the prepared pans, spreading it evenly. Bake for about 20-22 minutes.
Let cool. Run a knife around the edge to get cake loose and carefully flip it over. Carefully!
For the Nutella Ganache:
Place the chocolate in a bowl and set aside.
Heat the cream, butter, Nutella, sugar, and butter in a saucepan over medium heat.
When hot, stir to dissolve sugar and Nutella. Bring to a boil. Pour the cream mixture over the chocolate.
Wait 5 minutes and stir the mixture until smooth. Let cool for 20 minutes before putting on cake.
Cut cake into square pieces. Place one piece on your plate. Spread the glaze on top of the piece. Place another piece of cake on top. Top with glaze and add one last piece of cake. You should get two rectangular three layer cakes.
Notes
Adapted from Death by Chocolate Cake by Marcel Desaulniers