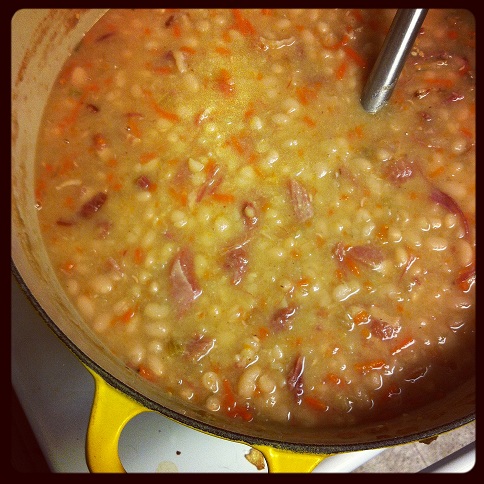 This is my mom's Navy Bean Soup…kind of. The base is her recipe that I grew up on but I changed it a bunch…including adding bacon. 🙂 If you want the recipe let me know and I will post it on here. Great way to use up Easter leftover ham.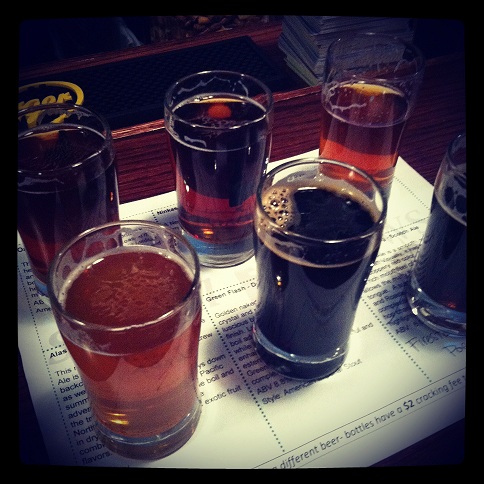 One of the great ways to save money and still go out is by going to a local brewery or tavern and see if they have a sample. It's a cheap way to sample a bunch of beers and you might just find one you like!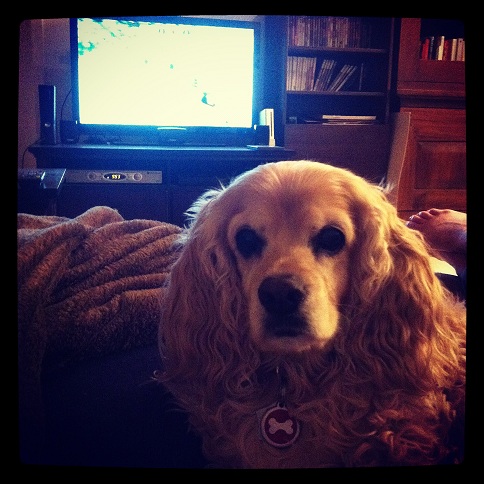 There was much hockey watched this weekend by the dog…she loves it. 😛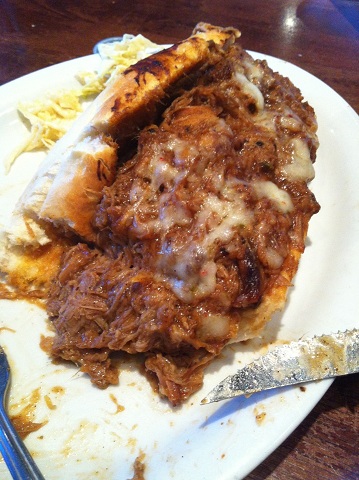 Another tip for saving money…split it. Most places make portions sizes way too big nowadays and charge an arm and a leg. If you split it that's two for the price of one and you don't have that bloated I ate a giant sandwich feeling when you are done.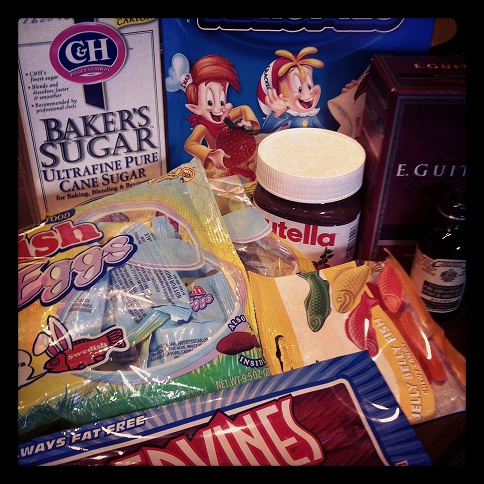 Because I don't want you thinking that all I get is weird email/hate mail from people I present this. This was supposed to be two bags of Swedish Fish Eggs that a reader was nice enough to find and buy for me. She offered to ship them but since she is local we decided to meet up. When I got there…all of this was for there for me!!! Including a gift card to get some butter! I see something with Nutella in our future on this blog! I also learned that I am not the only budget nerd out there as this blog reader and I both love the Til Debt Do Us Part and Princess shows (they are Canadian). I love the women who does the shows Gail Vaz-Oxlade, she is far more my style for budgeting over some of the more popular people.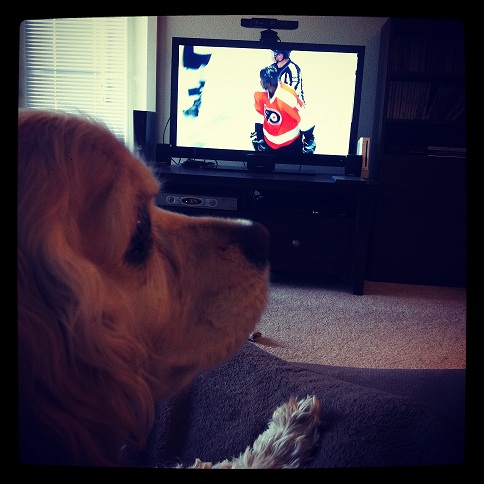 And lastly more hockey for the dog. She was turning her head in disgust here as the Pens who normally aren't that dirty of a team were kind of making the Flyers look good…and that's hard to do as many of the Flyers are goons…I can say that since they are my team.
That was my weekend…how was yours???