Angel Food Cake with White Chocolate Cocoa Whipped Cream Frosting are mini angel food cake Bundts with whipped cream and blueberries.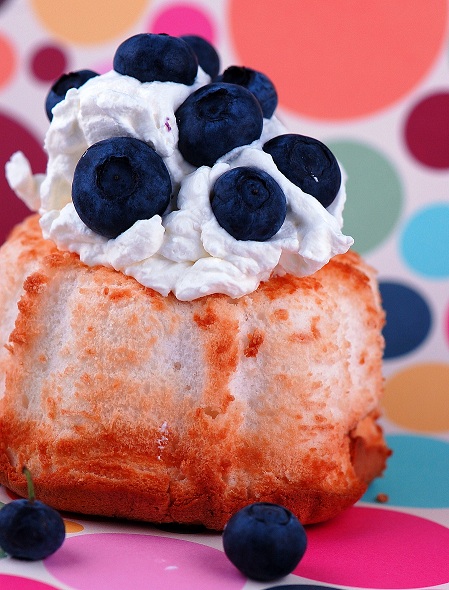 Again I just want to say thanks to everyone who voted for me!
The money for those wondering is going into continuing to run the site.
As well as pay a few medical bills that for some reason they feel I should pay. 🙂
And maybe something pretty…like a new spatula.
We are finally getting our summer now that school started back yesterday.
Well it started back for the districts I sub in at least.
I was reading an article and posted it on my personal FB page called "What Teachers Really Want to Tell Parents".
I full heartedly agree with the article, especially the part where they talk about grades.
Nowadays when a parent tells me their kid gets straight A's or is on honor roll, I'll be honest and say I am not impressed.
It truly doesn't mean what it does anymore.
If you ever saw the movie The Freshman where the mob bosses daughter says to the teacher "My father thinks that Clark is an A student.
An A student, that's what my father says" almost rings a little true these days.
See fear of the annoying helicopter parent as they are called can cause many a teacher to just bump a kid's grade up.
Or grade on a curve to make sure that they don't have to deal with parents.
I was one such teacher.
And often had to defend myself time and time again as other teachers do this practice.
When I moved to my last school and taught math the teacher that taught math the grade below me was all about the curve.
If you are unfamiliar with a curve system basically whatever the highest score was became the 100%.
So you were having kids getting a 77% on a test.
And that C became an A and everyone's grade was adjusted accordingly.
Parents were livid with me that a 77% in my class was a C. I was ruining their kids G.P.A.
No, your child is ruining their G.P.A.
They were so used to not really having to study or do much that they expected the same.
My first quarter was basically spent teaching an entire year of 7th grade math in a quarter.
Not fun.
But they got caught up and my kids were the second highest for test scores in the district on the end of the year test 8th grade math students.
And I can assure you they earned that.
Luckily that 7th grade teacher moved on, sadly to administration though, but that's a whole other post.
Point being parents if your kids get a C they probably deserved that C.
Just doing work doesn't mean it's an A.
It could even be a D or an F.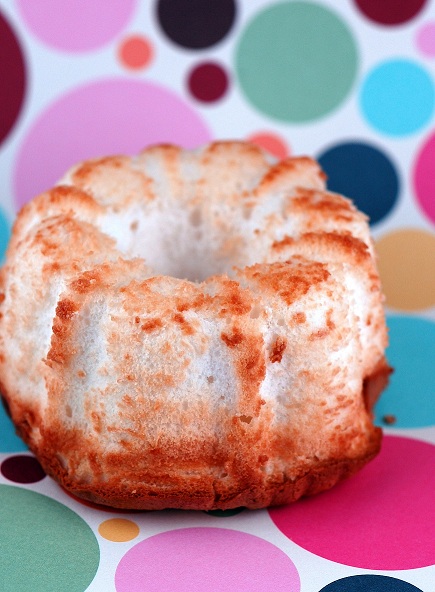 You child's teacher isn't out to ruin your child's life.
They are trying to give them an education so that they achieve what they desire in life.
If you skate by because mom and dad come yell at the teacher what happens when you go to work?
You best go work where mom and dad do.
Because someone is going to have to bail your butt out apparently.
Also, if your kid is in an extracurricular activity and their grades start to slip, don't send a note to the teacher excusing your kid saying he has been having late practices.
How about not letting them play until they get their grades back up?
Nah, that's crazy talk, little Jimmy's going to play in the NFL he doesn't need to study.
I also don't know what happened to the days of having faith in the teacher.
In the old days if a teacher called my parents listened.
My parents used to say to me when I was at school it went God, Teacher, Parent, You.
Seems like now teachers are the ones constantly on the defense.
Again, let me say, the teacher is not out for your kid.
Educators don't get paid crap, they are there because they want to teach.
Help them make that easier for your child instead of harder.
I made these Angel Food Cake with White Chocolate Cocoa Whipped Cream Frosting a while back.
Angel Food Cake always reminds me of summer.
And since summer comes to an end in my opinion when school starts we will throw these in for good measure.
My favorite thing about them is the whipped cream.
It has white chocolate hot chocolate which gives me many ideas for the upcoming fall and holiday baking(which thanks to me winning I should now be able to do!)
It's a great day to buy my cookbook.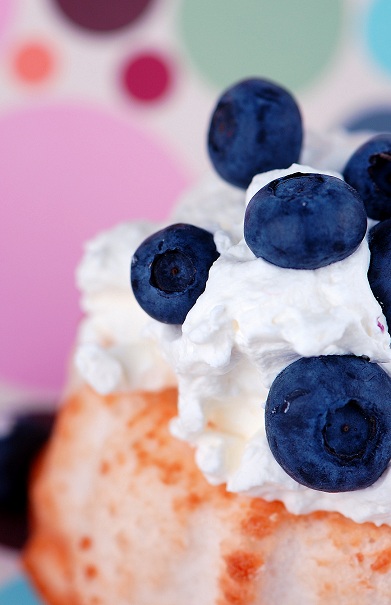 Want More Angel Food Cake Recipes?
Ruby Red Grapefruit Glazed Angel Food Cake
Cherry Cheesecake Angel Dessert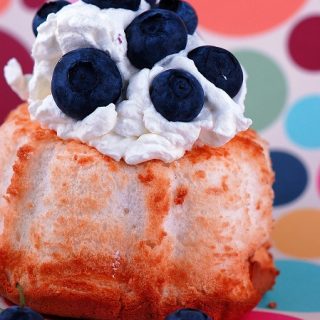 Angel Food Cake with White Chocolate Cocoa Whipped Cream Frosting
Ingredients
For the Cake:
1 ¾ cups sugar
1 ¼ tsp. salt
1 cup cake flour, sifted
12 egg whites (the closer to room temperature the better)
1/3 cup warm water
1 tsp. Lemon extract
1 1/2 tsp. cream of tartar
For the White Chocolate Cocoa Whipped Cream Frosting:
½ cup heavy whipping cream
3 TBSP powdered sugar
¼ cup white chocolate hot chocolate powder
Instructions
For the Cake:
Preheat oven to 350 degrees F.
In a food processor spin sugar about 2 minutes until it is superfine.
Sift half of the sugar with the salt the cake flour, setting the remaining sugar aside.In a large bowl, use a balloon whisk to thoroughly combine egg whites, water, orange extract, and cream of tartar.
After 2 minutes, switch to a hand mixer.
Slowly sift the reserved sugar, beating continuously at medium speed.
Once you have achieved medium peaks, sift enough of the flour mixture in to dust the top of the foam.
Using a spatula fold in gently.
Continue until all of the flour mixture is incorporated.
Carefully spoon mixture into an ungreased tube pan, I made mini angel food Bundts.
Bake for 35 minutes before checking for doneness with a wooden skewer (mini cakes will take about 15-20 minutes…watch carefully). (When inserted halfway between the inner and outer wall, the skewer should come out dry).
Cool upside down on cooling rack for at least an hour before removing from pan.
For the White Chocolate Cocoa Whipped Cream Frosting:
Beat the whipped cream on high using a whisk attachment.
Beat until stiff peaks form, add sugar and chocolate and beat another 30 seconds.
Top on cake and add blueberries.