This Cherry Cheesecake Angel Dessert is super easy to make and is no bake. With cherry cheesecake and Angel food cake it's two desserts in one.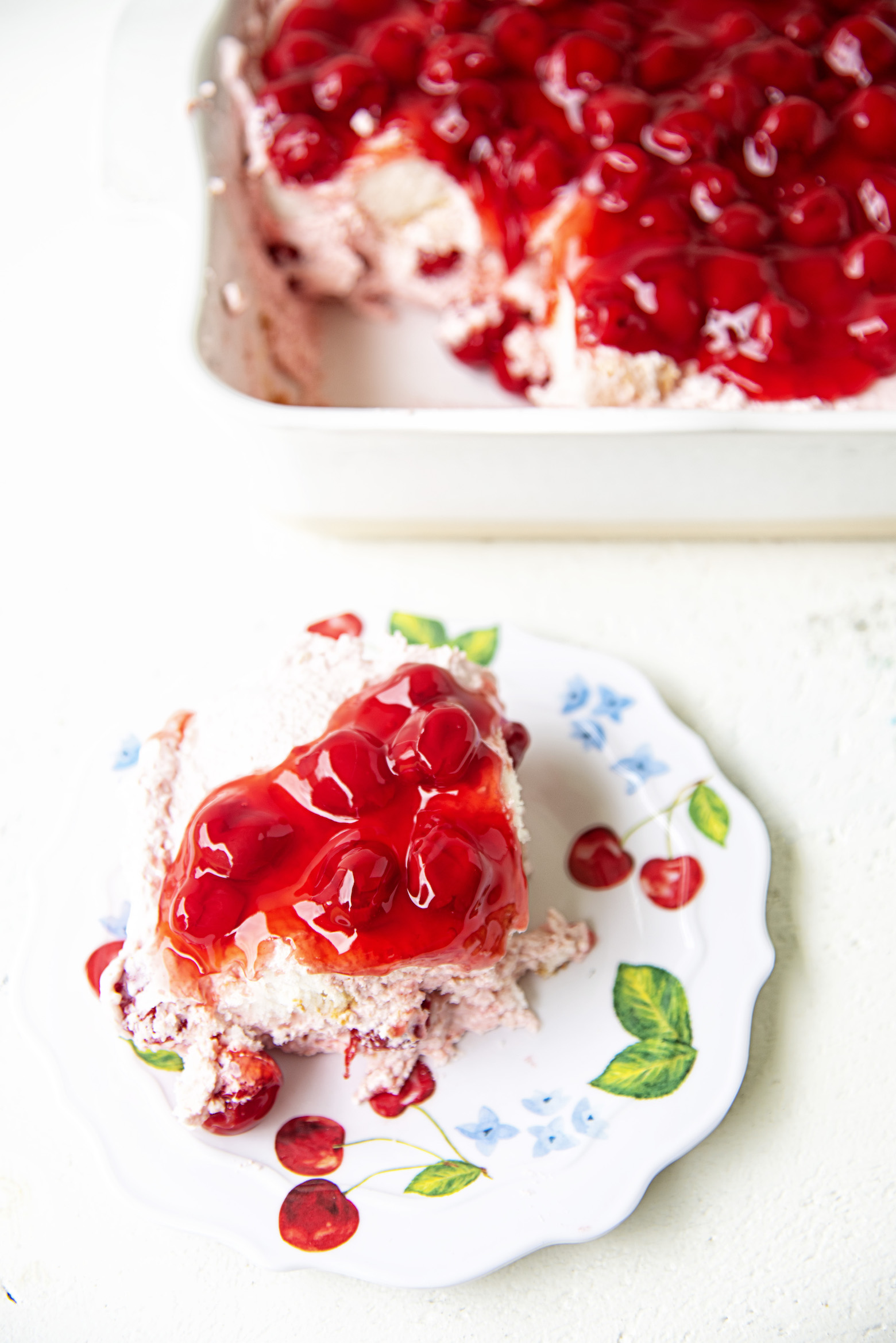 It's still Summer Dessert Week and today I'm offering up another super easy dessert.
Spending a good chunk of my life living in Arizona you get really good at making no bake desserts.
Unless you want to bake at 3 in the morning (have done this) you don't want to turn your oven on often when living there.
So you get really good at grilling outdoors and you get into no bake desserts.
Growing up this dessert used to be everywhere.
Now when I talk about it people kind of stare at me.
In the that sounds lame kind of way.
But it's so not lame.
How could it be?
It's Angel Food Cake and basically Cherry Cheesecake together as one.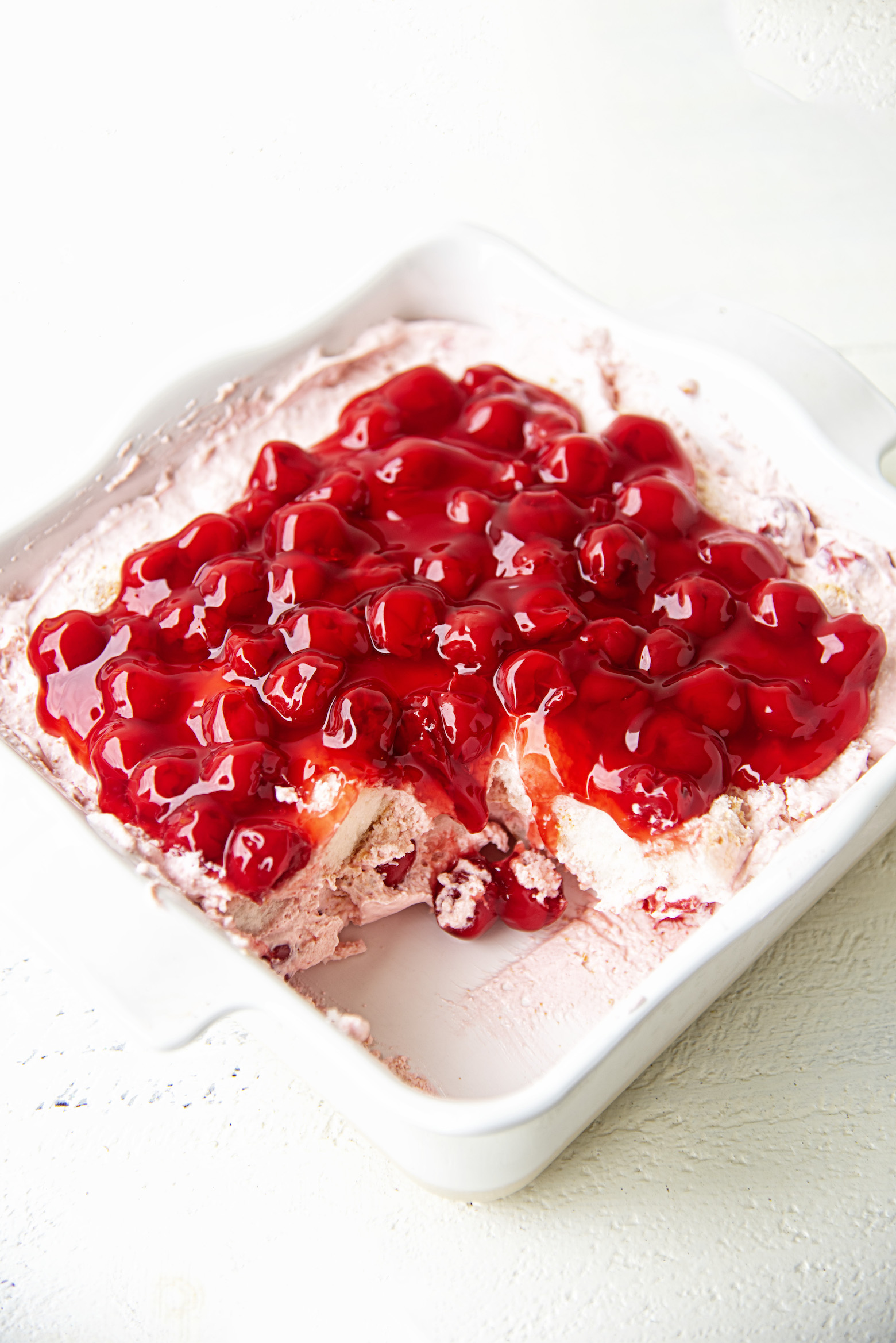 Can you make your own Angel Food Cake for this?
Yes.
I have certainly made Angel Food Cake in the past.
But the whole point of this is to not turn on the oven.
And truth be told the bakery at my local store makes a very good Angel Food Cake.
Many people only put the pie filling on top.
But I like it both in the dessert and on top of it.
This also works well with other pie fillings such as blueberry or blackberry.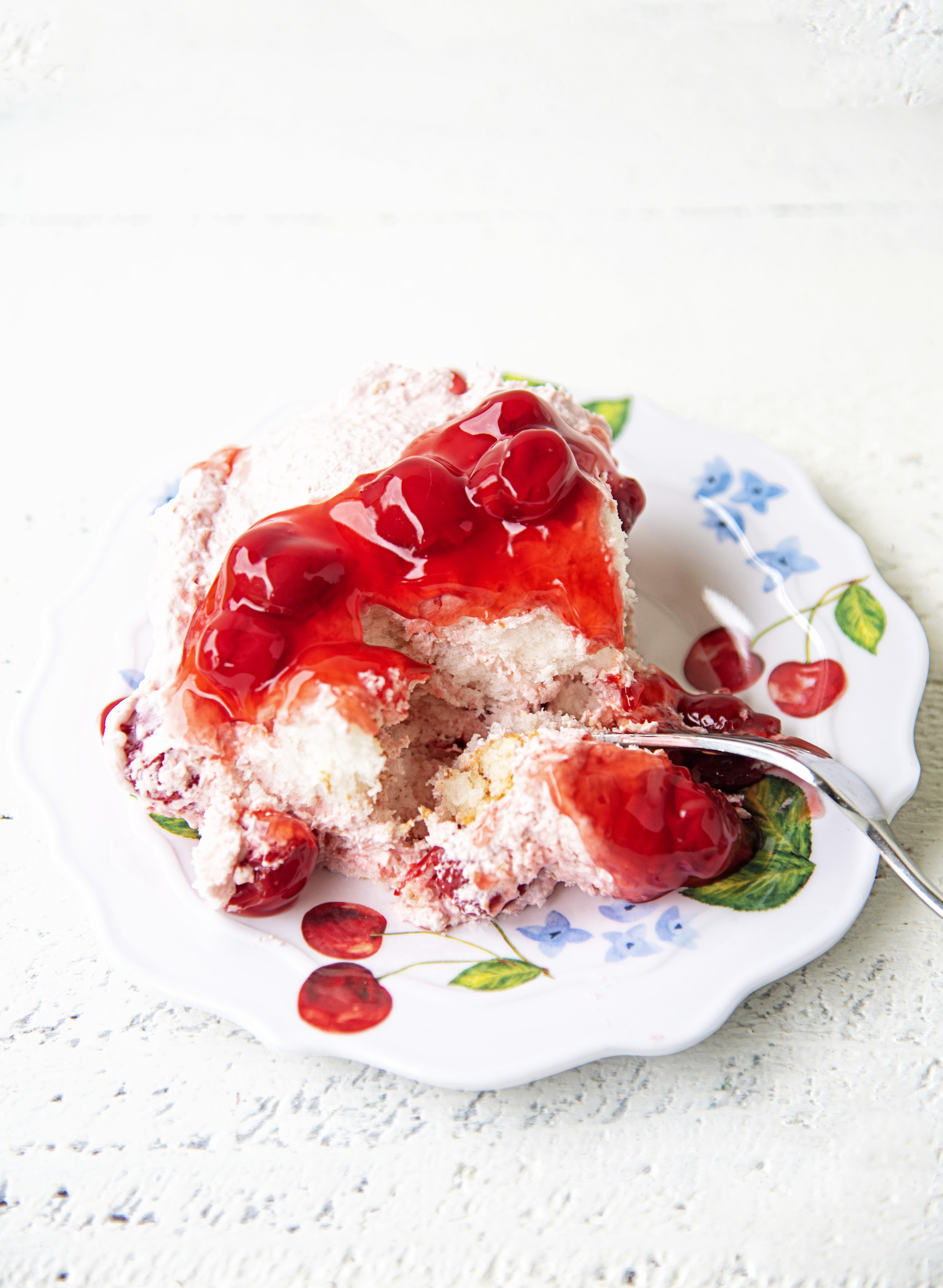 Welcome to the 4th Annual #SummerDessertWeek event hosted by Angie from Big Bear's Wife. We're celebrating all things summer with a week-long event that is absolutely filled with some of the best summer dessert recipes! Follow the hashtag #SummerDessertWeek on social media to find recipes and make sure to check out the bottom of this post for even more summer desserts!
Check out the amazing #SummerDessertWeek recipes from our bloggers today!
Ice Cream:
Sweet Summertime Cakes and Cupcakes:
No Bake Treats: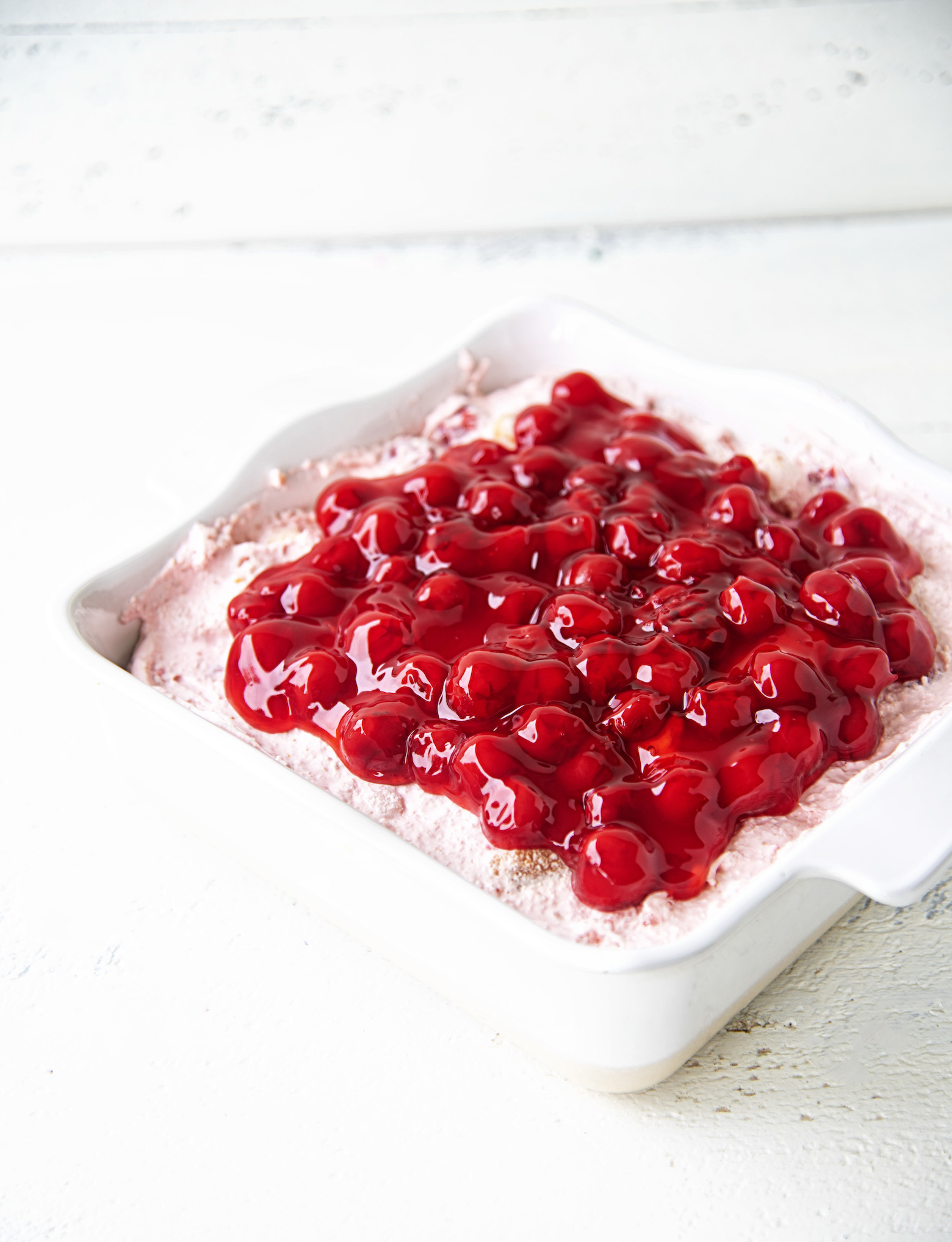 Want More No Bake Desserts?
Sweet Tea and Lemonade Icebox Pie
Mini Drumstick Ice Cream Terrine
Lemon Blueberry Mascarpone Fudge
Strawberry Cream Cheese Pretzel Pie
Lemon Meringue Pie Jell-O Salad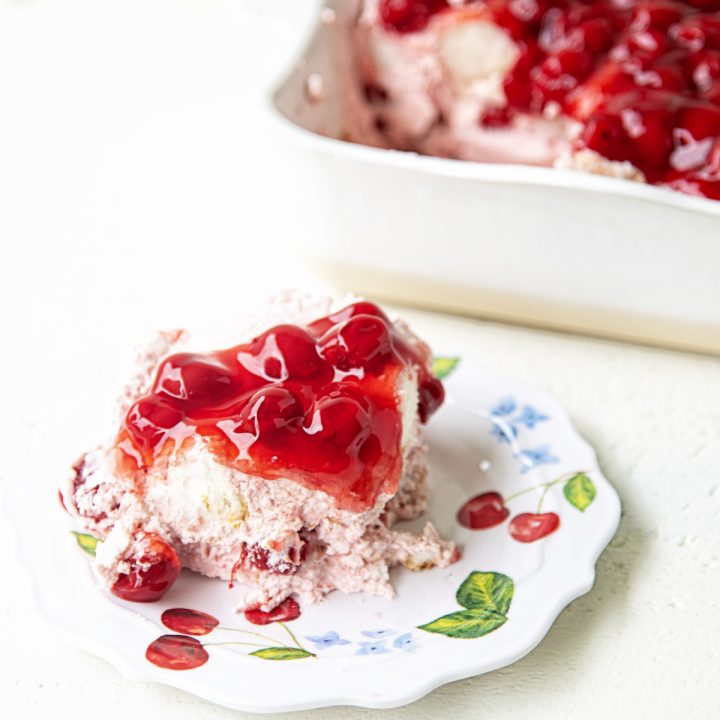 Cherry Cheesecake Angel Dessert
Ingredients
8 oz cream cheese, at room temperature
1 cup powdered sugar
8 oz frozen whipped topping (Cool Whip), thawed
1 prepared angel food cake (8 to 10 ounces), cut into 1-inch cubes
2 cans (21 ounces each) cherry pie filling
Instructions
Using a stand mixer with the paddle attachment, beat cream cheese and powdered sugar together until smooth.
Fold in whipped topping, cake cubes, and one can of cherry pie filling.
Spread evenly into an ungreased 13x9-in. dish.
Top with the remaining cherry pie filling.
Refrigerate, covered, at least 2 hours before serving.
Serve cold or at room temperature.
Want to Pin this for Later?