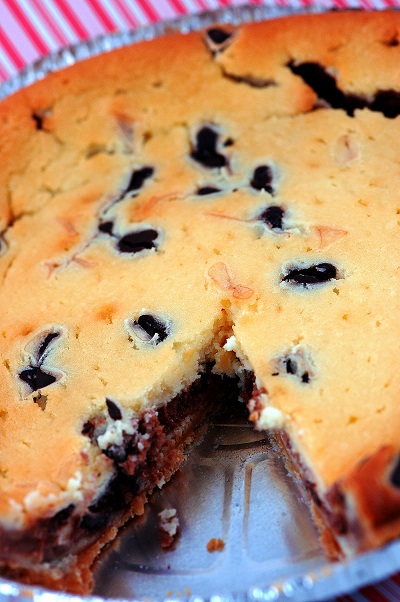 I'm pretty sure that if I put as much effort into actually cleaning as I did in avoiding cleaning, I would have the world's cleanest apartment ever. Sadly this is not the case. This weekend was super clean weekend. Scrubbing floors, stain treating carpets, rearrange closets, and laundry galore. I don't mind laundry. I will put clothing in and out of the machine all day long. And gladly plop it down on the ground. Now folding it, that's a whole other ball game. A ball game I do not like to play. And then putting it away…ugh. I like Mount Laudrious and so does the dog. If I folded the laundry and put it away all the time she would have nowhere to lie down. So I'm really just helping out the dog, yeah, that's it, the dog. 😀
Needless to say I was a trooper and got it done. What I hardly got done was baking. And that's the weather's fault. No hurricane here, well not the natural disaster kind anyway. But it was warm and I just really don't get in the mood to bake at all when it's warm. Or cook in general. Oh how I long for a crisp fall morning to come.
I don't know if you have them but around these parts we have Business Center Costco's. To me they are like the most exciting thing ever. You can buy restaurant supply stuff there. It's exhilarating and overwhelming all at the same time. One thing they sell there that I had been eyeing for a long time but never pulled the trigger on was a five pound tub of mascarpone cheese. Now if you are new to my blog this might seem excessive but if you are not you know that I make a lot of stuff with mascarpone cheese. I love it in my quick breads and cakes. I love it on my toast. In my marinara sauce to make it creamy. I love it.
But I also had to start figuring out what to do with it. I love Amaretto with mascarpone so I decided to make a cheesecake. I found a recipe for a cheesecake with a shortbread crust and realized I had no shortbread but did have a shortbread crust pie shell that I bought when they were one sale. So I figured I would make a little Amaretto Chocolate Mascarpone Cheesecake Pie. Turned out to be a good idea. 🙂 It's also a great way to avoid doing laundry. 😛
BTW- you only have a couple days left to VOTE. So please do. It really is about the nicest thing (other than becoming my life sponser…any takers?) you can do for me.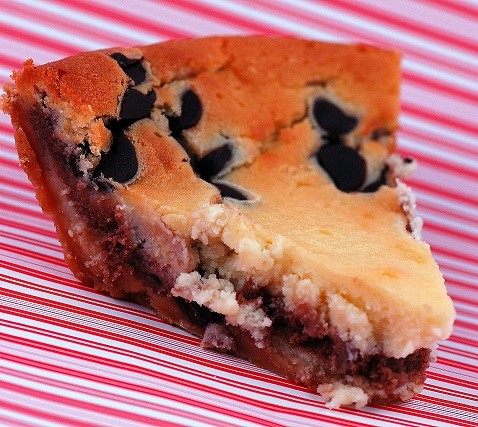 Amaretto Chocolate Mascarpone Cheesecake Pie
One store bought shortbread crust (I used a Keebler Ready Crust)…feel free to bake your own
Filling:
8 ounces cream cheese, at room temperature
12 ounce containers mascarpone cheese, at room temperature
1 cup granulated sugar
3 TBSP Amaretto
2 TBSP flour
3 large eggs, room temperature
¼ cup cocoa powder
1/3 cup chocolate chips (optional)
Using electric mixer, beat cream cheese in large bowl until smooth. Add mascarpone and flour; beat until smooth, occasionally scraping down sides of bowl with rubber spatula.
Gradually add sugar and beat until smooth. Beat in Amaretto.
Add eggs 1 at a time, beating just until blended after each addition.
Divide the batter in half. Add cocoa powder to one of the batters and mix until fully incorporated.
Pour chocolate filling into pie shell. Carefully spoon plain Amaretto batter on top. Scatter chocolate chips if using. Since cheesecakes don't really rise that much, fill to the top just below the top of the pie shell.
Bake cheesecake until top is golden and cake is almost set (center 2 inches will still move slightly when pan is gently shaken), about 1 hour. Cool cake on rack 1 hour. Refrigerate uncovered overnight. (Can be made 2 days ahead. Cover and keep refrigerated.)
Adapted from Epicurious.com