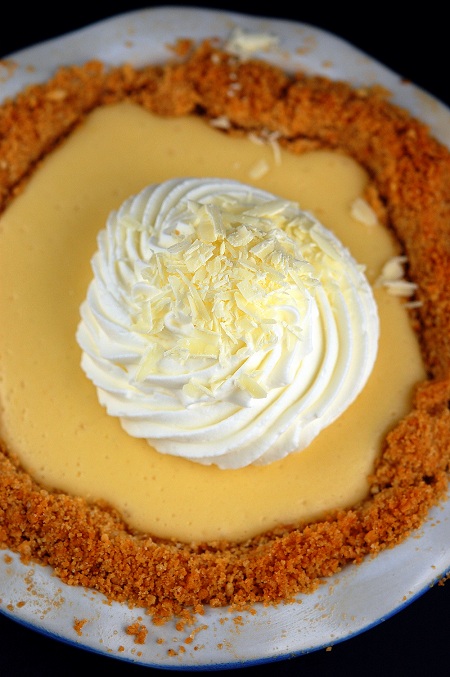 Remember when you had your first birthday party? Oh that's right, of course you don't. How about this, remember when your parents threw you are really large 1st birthday party for you? Oh that's right, they threw it for them. But you were there. And so were your "friends", aka children of their friends.
Back in my day birthday parties were pretty low key. If you had a theme it was really just that the plates and napkins matched the invitation. Now days, little kids parties are insanely out of control in my opinion. I watch my friends plan these elaborate parties (and then usually complain that no one appreciated all the work they put into it), and while nice I just think you are SO not having this for the kid. Now, once they get toddler age that's another story, don't get me wrong. If they love elephants, then having a jungle party totally makes sense. I just don't really get the balls out for the one year old. Or all the little gifts and that matching everything. I even know someone who had…wait for it….MATCHING FREAKING TOILIET PAPER. Really? Really? The Goodie bags they give away today are better than half of the real gifts I got as a kid.
The one thing I do get and wish that we would continue as we get older is having your own cake. Why did this tradition stop? You got your own cake to smash and rub on your face and everyone else got to eat from the bigger cake. I totally embrace this. Not the smashing and ruining cake part. That's upsetting. But hey, you are one, I'll let it slide.
My best friend's birthday is today. He's celebrating it like most adults, by going to work. Yippee. I chose not to make him a cake. He, like me, likes chocolate but would really have something else. He told me that he had been chocolate-d out years ago. So he really prefers citrus based desserts. And he is a big fan of key lime. No wonder we get along so well. Last year I made him this, which was also key lime flavored. But this year I was lazy (for a good reason, just not my normal lazy reasons). Key lime pie is about as simple as you can get. Really. Other than having to drag out the food processor, there isn't anything challenging to this. I mean, sure it's pie, but no evil pie crust.
I stuck to my basic version of Key Lime Pie that I like to make…for those who don't know, mine has mascarpone cheese in it, just a little, to make it extra creamy. The crust is a combo of honey-wheat pretzels and graham crackers with some shaved white chocolate thrown in for good measure.
Since I am so in favor of having your own pie I did make him a mini one, as well as a larger pie to share. Though really, he can eat both pies if he wants…it's his birthday. Have a great birthday, hopefully this will be your best year yet!
***RSS FEED PEOPLE: Yes, my webmaster was trying out having my site only preveiw to you. I realize you are not used to this and some people have written that the are unsubscribing me. So be it. Here is the deal, if you liked it enough to put it in your feed, then you can like it enough to click over to the site. That's what I do with the sites that are in my Google Reader (which is what I use). We were trying it out on this post. I am doing my best to build a sense of community on this site, which is why I have been pushing people to join me over on my Facebook page as well.  If you actually liked this blog you would take the time to click over and read the site on my actual site. – Peabody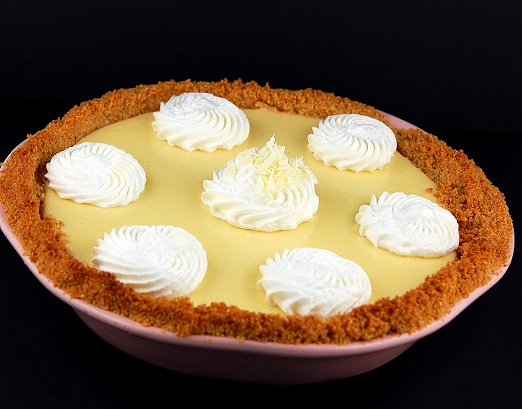 Key Lime-Mascarpone Pie with Honey Wheat Pretzel White Chocolate Crust
½ cup key lime juice, fresh if possible
¼ cup heavy whipping cream
1/3 cup Mascarpone cheese, room temperature
1 can (14 ounces) sweetened condensed milk
5 egg yolks
Whipped cream, for garnish
1 Honey-Wheat Pretzel-Graham Cracker Pie Shell (recipe follows)
Whisk sweetened condensed milk with the egg yolks.
Whisk in Mascarpone cheese. Stir in whipping cream and lime juice.
Pour into a prepared graham cracker crust and bake at 325° for 15 to 20 minutes.
Honey-Wheat Pretzel Graham Cracker Crust
1 cup crushed graham cracker crumbs
1 cup crushed Honey-Wheat Pretzels (you can use any pretzels)
1 ounces white chocolate, finely shaved
1/3 cup sugar
7-8 TBSP melted butter
In a food processor, blend together graham cracker crumbs, pretzels crumbs, sugar and white chocolate. You want to make sure that none of the chocolate is visible.
Add about 7 TBSP melted butter. Pulse a few times. If it seems like it needs more butter add the remaining TBSP. Pour contents into a pie pan and press to form a shell.
Bake crust for 10 minutes at 375F.