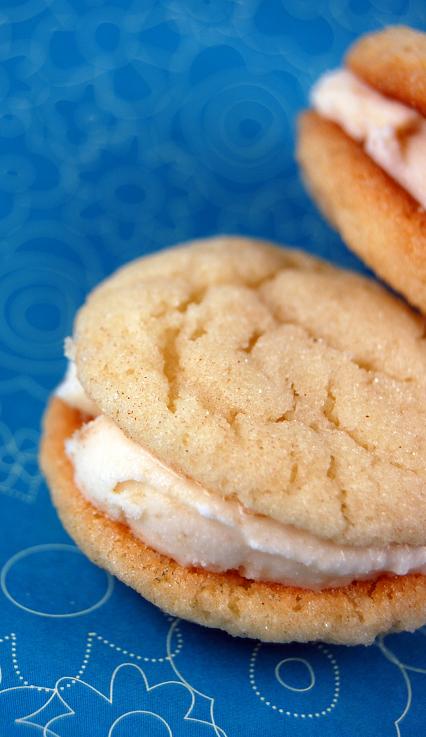 Summer finally hit the Seattle area. Apparently in the next few days it's going to hit hard. Which is what happens when all the Seattle people start wishing and a praying for the sun and warmer weather too hard, the weather over compensates.
I decided on our first full day of sun that I would embrace it and go out for a walk. I hate shorts but felt that the neighborhood should be punished and I would expose them to my pasty white Canadian legs. No seriously, I bring white to a new level. It's like I always say, I'm so white I don't absorb the sun, I reflect it.
So I grabbed the pair of shorts that I was the longest pair I could find that would still be considered shorts and a tank top, lathered up in sunscreen and headed out. When the sun is out, the people come out. So often you run into neighbors, and sometimes one you haven't met. Like today. Today I met a neighbor I hadn't met.
A perfectly fine gentleman who spent a large amount of time staring at my shorts while talking to me. I just figured he was looking at the ASU Hockey logo at the bottom of them. Apparently not. Apparently my fresh from the dryer shorts had a stowaway on them. Underwear. The bad news is that it was well, underwear, desperately clinging to the side of my shorts going for a joy ride. I guess the good news is that my neighbor now knows I have great taste in underwear. 😉
Since it is Summer, nothing says Summer like a good ol' ice cream sandwich. In this case a cookie one. A snickerdoodle cookie one. I have several people write me asking me that since I make all things snickerdoodle how come I don't just have a cookie recipe. Truth, it's one of two recipes I'm not allowed to give out. So this one is similar to what my family recipe is, minus a key ingredient that I wont say. 🙂 But these ones are pretty good. I use nutmeg in mine which not everyone enjoys, but I sure do. Please note that you will need to make a DOUBLE batch of the cookies for the sandwiches.
For the ice cream I just made a caramel ice cream based and finely crushed up some snickerdoodles. So these are very snickerdoodly (yes, that is not a word…is now).
Thanks for all the well wishes for my birthday. Crazy Cocker Spaniel did great at the Beerfest, and as you can see by the last picture I had a good time too. 🙂


Show Em' What You Got Snickerdoodle Ice Cream Sandwiches
Snickerdoodle Cookies
1 1/2 cups granulated sugar
1 cup unsalted butter
2 eggs
2 3/4  cups all-purpose flour
2 tsp cream of tartar
1 tsp baking soda
1/4 tsp salt
for rolling the cookies in:
1/4 cup granulated sugar
2 tsp ground cinnamon
Heat oven to 375ºF.
Mix 1 1/2 cups sugar, the butter, and eggs in large bowl. Stir in flour, cream of tartar, baking soda and salt.
Shape dough into 1 1/4-inch balls( I made mini ones, using a mini ice cream scoop). Mix 1/4 cup sugar and the cinnamon. Roll balls in cinnamon-sugar mixture. Place 2 inches apart on ungreased cookie sheet.
Bake 8 to 10 minutes or until set. Remove from cookie sheet to wire rack.  If making minis bake for 6-7 minutes.
****You will want to make a double batch. ****
Adapted from Betty Crocker
Caramel-Snickerdoodle Ice Cream
1 vanilla bean
1 cup sugar
1/4 cup water
1 1/2 cups whipping cream
1 cup whole milk
8 large egg yolks
15 regular sized snickerdoodles or30 mini
Split vanilla bean in half lengthwise. Scrape seeds into large saucepan; add bean.
Add sugar and 1/4 cup water and stir over medium-low heat until sugar dissolves. Increase heat and boil without stirring until syrup turns deep amber color, occasionally brushing down sides of pan with wet pastry brush and swirling pan, about 8 minutes.
Remove from heat. Add cream (mixture will bubble vigorously). Stir over low heat until any caramel bits dissolve, about 4 minutes. Add milk; bring to simmer. Whisk yolks in large bowl to blend. Gradually whisk caramel mixture into yolks. Return custard to saucepan and stir over medium-low heat until custard thickens and leaves path on spoon when finger is drawn across, about 5 minutes (do not boil).
Strain custard into large bowl; refrigerate until cold.
Process custard in ice cream maker according to manufacturer's instructions. Fold in crushed snickerdoodles. Transfer ice cream to covered container and freeze until firm.
Adapted from Epicurious.com