This Pumpkin Cheesecake Bread Pudding combines so many of my favorite things in life: pumpkin, cheesecake, and bread pudding.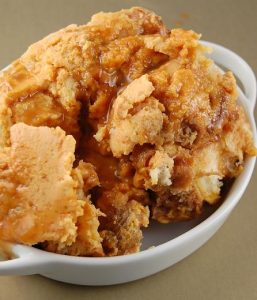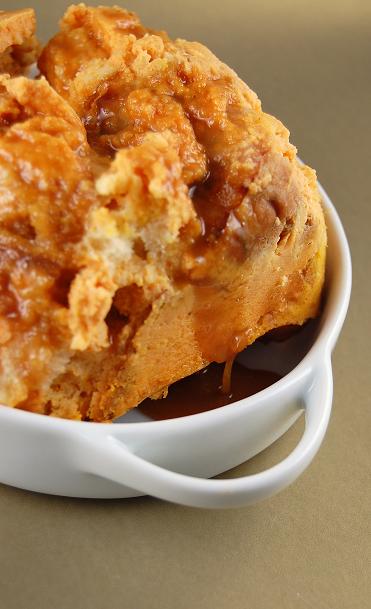 Once again, my ability to stop time has failed, and my birthday has rolled around again.
I'll admit that 37 was not quite the year I thought it was going to be, it had a high learning curve, but then I guess you need those every now and then.
This year I will be celebrating in an unorthodox capacity…I'm going to Beerfest.
Unfortunately for me though, he likes BOXED yellow cake with STORE BOUGHT icing.
I actually already went to one a couple of weeks ago, but this is the big Seattle one and I didn't really have any plans.
We are making the controversial (read most likely regret later) decision to bring the dog.
My husband cringed at this idea, but it's my birthday so he has to go along with it. 😛
Don't worry, Crazy Cocker Spaniel won't be doing any beer sampling.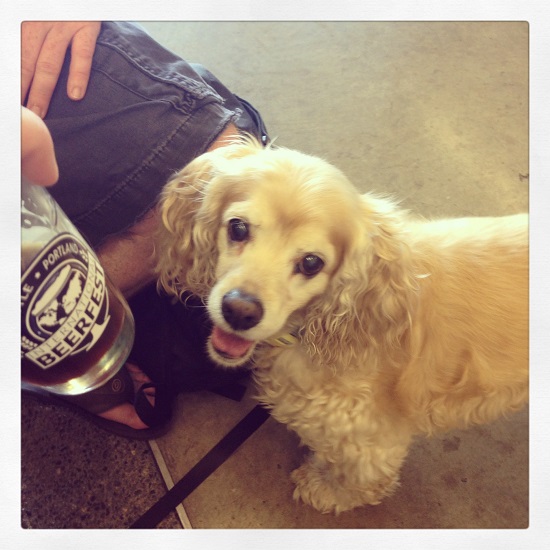 She will however most likely be annoying people and trying to jump and lick on them.
Which some people like to get jumped…and licked, just not usually by animals. 😉
I don't usually bother with a cake for my birthday.
Since my husband's birthday is three days after mine we make cake for him.
Oh the horror.
But as a good little wife I make it.
I do however want a birthday treat of my own.
So when I ran across a recipe that encompassed all the food I love (except no bacon darn it all) I almost fell over.
Pumpkin. Love that.
Cheesecake. Love that.
Bread Pudding. Duh, love that.
But a Pumpkin Cheesecake Bread Pudding…are you F*ing serious with that.
They were.
It was about as awesome as it sounds.
Next time I might add a little more spice to mine but other than that, oh my.
And now that I've made one, I see many more Cheesecake based Bread Puddings in my future.
Watch out hips…here it comes. I topped mine with some butterscotch sauce that a friend of mine brought back from Oregon.
You can use a caramel sauce just fine.
Hope everyone has a great Canada Day (those celebrating it) and I hope you all enjoy my birthday (July 2nd)…have a beer, it will be like you are with me. 🙂
By the way, it's a great day to buy my cookbook !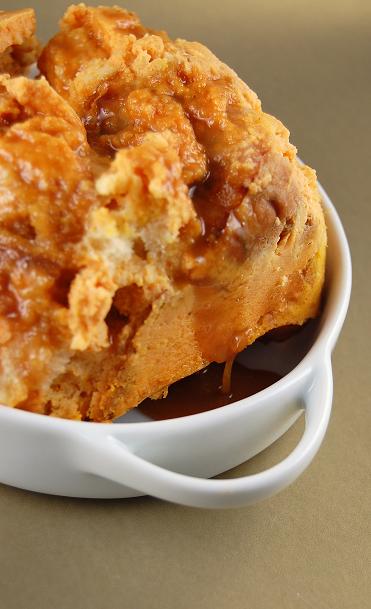 Want More Bread Pudding Recipes?
Bailey's Irish Nut Coffee Bread Pudding
Sticky Toffee Pudding Bread Pudding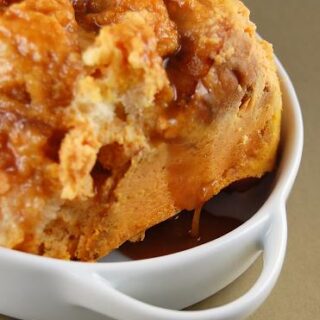 Pumpkin Cheesecake Bread Pudding
Ingredients
14 to 16 1/2 inch slices brioche
2 8-oz packages cream cheese, at room temperature
1 cup granulated sugar
6 eggs
1 15-oz can pumpkin
1 cup milk
2 cups heavy whipping cream
1 tsp. vanilla
1/4 tsp. salt
1 tsp. allspice
1 tsp. ground ginger
1 tsp. nutmeg
1 tsp. cinnamon
For the topping:
1/2 cup brown sugar
2 TBSP unsalted butter, melted
Instructions
Preheat to 350F. Set rack in middle.
Spray a 9-x-13-inch oven proof glass (I used metal) baking dish with baking spray).
Combine the cream cheese and sugar in a bowl and mix until smooth.
Combine eggs, pumpkin, milk, heavy cream, salt, and spices in the bowl of a stand mixer with the paddle attachment,.
Beat until smooth.
Add cream cheese mixture and combine.
Pour 1/2 cup custard in bottom of baking dish.
Tilt and swirl dish until bottom is completely covered with thin layer of custard.
Layer 6 slices of brioche on top of custard.
Pour half of the remaining custard over brioche.
Add remain brioche and custard in layers.
Use a knife to cut 8 slits though layered pudding.
Cover the top of pudding with plastic wrap and press down gently with your palm. Let stand 15 minutes.
Remove plastic wrap and sprinkle brown sugar over top of pudding. Pour melted butter over sugar.
Place baking dish on a rack in a large meal pan.
Pour hot water from glass forming a water bath. You want to go halfway up the side.
Bake for 1 hour to 1 hour and 15 minutes, or until top is nicely browned and the custard has risen to top of baking dish.
Check water bath occasionally and add more water if needed. Do not let the water evaporate from the water bath.
Carefully remove baking dish room oven and water bath. Allow pudding to cool on rack 1 hour.
Serve slightly warm or cold.
Store covered with a paper towel and plastic wrap in refrigerator.