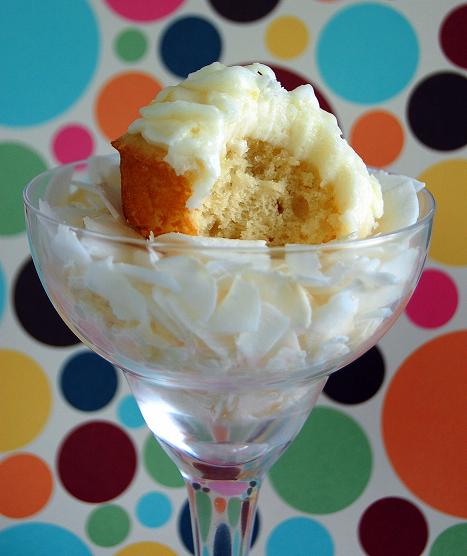 I will admit that I am not one to hang out with women all that much. The vast majority of my female friends tend to fall on the tomboy side of life. So when Sex and the City came out years ago on HBO I didn't watch it. I went years having my friends go on and on about it. So when we finally got HBO, I sat down and watched the series over a few months. I also saw the first movie.
It was alright.
I just don't relate to any of the characters. In fact, when people ask me which character am I, I always tell them Jennifer Hudson's character. I think Louise? Her I could relate too. A thicker gal. Poor. Living with roommates. Educated but can't really find a job. But still wants to be fashionable. This was my girl. And the fact that she squealed with delight over her LV purse. Which I also did. I also petted mine for days like it was a cat or something, but that's just me. 🙂
So when the second movie came out, I was asked to go out with a bunch of girls to go see it. Okay, why not, I've come this far right? I had a great time. I actually enjoyed the movie. But I think that might have been artificially enhanced by the fact that the movie place we went to allowed cocktails. You had to be 21 or over to get into the place as well. Which I love and now only want to go to those types of movies. Imagine going to the movies where there are no kids or teenagers….and beer is on tap. And they bring you replacement beer throughout the movie! Heaven.  Everybody else had cocktails though. Just me and the token two guys at the movie were having beer. Needless to say, I think cocktails could have helped me enjoy some movies that I thought were subpar.
The same week I saw the movie I received a copy of The Perfect Finish (disclaimer…I got my copy for free, from the publisher). I was particularly interested in this one because it was written by the pastry chef for the White House. It seems that as of late all the cookbooks seem to be from some TV celebrity (I use that term loosely), so it was nice to get something written by a pastry chef.
Now my one concern though is that when it is done by a pastry chef, it can often become very technical. Those kind of cookbooks tend to scare off the average home cook by using big fancy words. Boo on big fancy words I say. The good news is that this cookbook is good for your average and above average baker. It gives the ingredients in both standard measure like the states people love as well as in metric, which everyone else (especially those of us who weigh their ingredients) love. There are plenty of recipes that I want to make from this book. The Walnut Layer Cake with Apple-Caramel Filling and Calvados Cream Cheese Icing will so be made come this Fall. The Candied Bacon Peach Cobbler will also be made once the peaches are how I like them. But what caught my eye this time around was the Fresh Coconut Cupcakes with Orange and Rum. Which I immediately decided should become Pina Colada Cupcakes. And so it was done.
These were made into minis because I was thinking cocktail party. And bite size just seemed the way to go. Though you probably want to use fresh pineapple, don't. You need the juice from the can for the icing.
Oh and for all you Sex and the City fans, I will answer the other question SATC people always ask me…Aidan…all the way!!!
And if you're not following CCbP on Facebook and want to….here.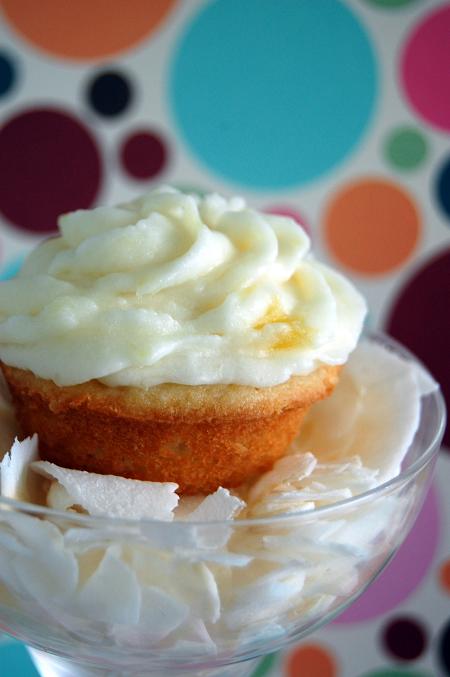 Pina Colada Cupcakes
Coconut Cupcakes

1 1/2 cups all purpose flour
3/4 tsp baking powder
1/4 tsp baking soda
1/4 tsp salt
1/2 cup unsweetened coconut, pulverized  into a powder in the food processor
10 TBSP unsalted butter
1 1/2 cups granulated sugar
1/2 tsp vanilla extract
2 TBSP rum
3 large eggs, at room temperature
2/3 cup sour cream
Position rack into the center of the oven and preheat to 325F.
Grease a 24 cup muffin tin with baking spray.
Whisk together the flour, baking powder, baking soda, coconut, and salt. Set aside.
In the bowl of an electric mixer fitted with the paddle attachment, cream the butter, sugar, vanilla, and rum until light and fluffy, about 3 minutes. Beat in the eggs, one at a time, scraping down the bowl after each addition.
Add one-third of the flour mixture, followed by one-third of the sour cream. Beat on low speed until just combined. Repeat twice.
Using a spoon or piping bag, divide the batter evenly among the muffin tins. Bake for 13-16 minutes until the cakes are golden and the tops bounce bake when pressed. You can use a cake tester or wooden skewer to see if it comes out clean. Let cool in the tins on rack.
Cake recipe adapted from The Perfect Finish by Bill Yosses and Melissa Clark,  W.W. Norton & Company Inc.
Pineapple-Coconut Buttercream
 
1 cup unsalted butter, at room temperature
6-8 cups powdered sugar (this will depend on the consistency you want)
1/2 cup crushed pineapple
Juice from the can of pineapple
1/4 cup unsweetened coconut, pulverized into powder in the food processor
2 tsp rum
Place the butter in a large mixing bowl.
Add 4 cups of the sugar and then the pineapple, coconut,  and vanilla. On the medium speed of an electric mixer, beat until smooth and creamy, about 3-5 minutes.
Gradually add the remaining sugar, 1 cup at a time, beating well after each addition (about 2 minutes), until the icing is thick enough to be of good spreading consistency. and mix thoroughly.