Lady Jane's Pear Nutmeg Jam is my mom's recipe for the jam she makes every year to use up all of her ripe pears from her tree.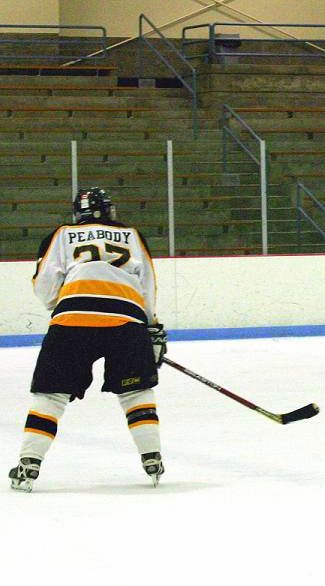 That would be me…in bits and pieces.
Well, not that bad, but I have been roughed up pretty nicely the last two hockey games and almost got into a fight, with a guy(I wasn't the one going to throw the punch…classy, eh?)
But I am left with a fairly bruised back and a whole lot of aches and pain.
The good news is even though the men seemed to have taken their asshole pills that night, we did win both games(no help by me though 🙂 ).
I thought I would take a little timeout to update you on life and answer a few blogging questions that have been either left in comments or emailed to me.
First off:
The square pan. The square pan that I make my muffins in is from Target(in store, not online). I have seen them sold on Amazon.com.
So if you want one try those two places.
Second:
My mother's Pear Nutmeg Jam recipe.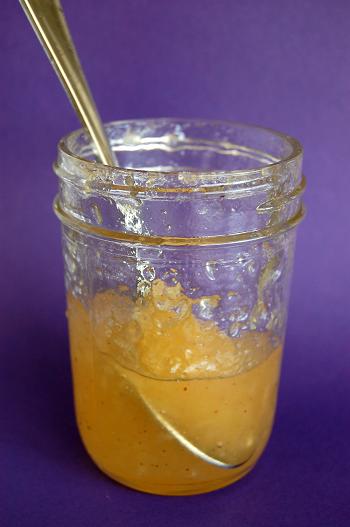 Which is the recipe for this post.
She is called Lady Jane so that is why I call it Lady Jane's Pear Nutmeg Jam.
My mother says you can leave out the butter but if you do you will get foam and you will have to remove that.
Since I am only the person who gets stuck chopping up the fruit and not the actual jam maker I will/would trust her on this.
Third:
I am still waiting for Michael Phelps to stop on by the house and eat my french toast(sans shirt…all other clothing optional 😉 ).

Lastly. After 8 months of staring at dead weeds and dirt we finally got ourselves a backyard(well, side yard actually).

September is rapidly approaching.
I would love to say that it wont be busy but somehow each month seems to get a little more full than the last.
Sigh.
This weekend is my only weekend of nothing and I shall enjoy it.
I see sitting on my butt and watching bad 80's movies in my future.
To start off September we are going to the Herbfarm, my favorite, to see how they interpreting BBQ. Should be interesting as they have built an outdoor woodfire stove for it!
Of course just the start of September makes me happy as that means Fall is coming(though with the weather we have been having, it's already here!).
I have already busted out the pumpkin and make pumpkin bars.
And believe it or not I already made Christmas cookies. 🙂
It was for a shoot, I'm not that insane, though I did listen to Christmas music to get me in the mood.
Nothing like Jingle Bells at the end of August to get you in the festive holiday mood. 🙂
P.S. It's a great day to buy my cookbook Holy Sweet!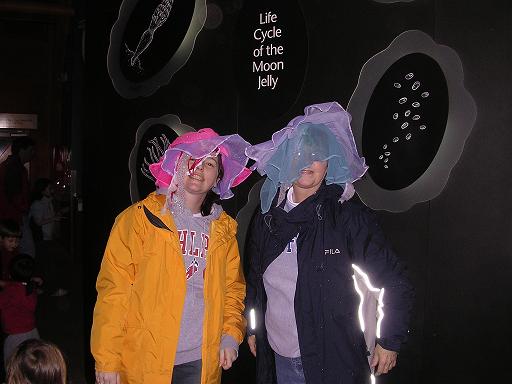 (My mom and me at the Seattle Aquarium…those hats were for kids but we didn't care)
Want More Pear Recipes?
Pear Cranberry Upside Down Cake
Gorgonzola Walnut and Pear Flatbread
Honey Pear Ginger Bread Pudding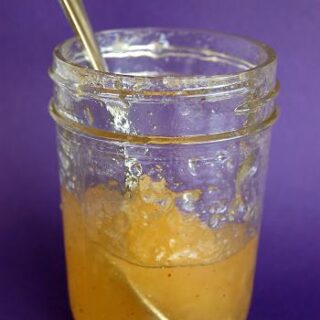 Lady Jane's Pear Nutmeg Jam
Yield:
Makes eight jars, eight oz each
Ingredients
4 cups pears, peel, core and finely chopped
1/4 cup fresh lemon juice
7 ½ cups granulated sugar
1 tsp ground nutmeg
1 pouch of Certo (liquid pectin)
¼ or ½ tsp unsalted butter
Instructions
Before you start: Buy pears that are firm, ripe fruit.
Wash and rinse jars and screw bands.
Use new flat jar lids (Boil water & pour over jar lids, cover and let sit).
Prepared fruit:
Measure exact amount of prepared fruit into 6 or 8 qt pot.
Stir in lemon juice and nutmeg, plus butter (this helps eliminate foam).
Measure exact amount of sugar in a separate bowl, stir into fruit, bring mixture to full rolling boil or high heat. (a boil that doesn't stop when stirred, stir constantly).
Stir in the pectin quickly, return to full rolling boil exactly 1 minute stirring constantly- remove from heat.
Ladle quickly into the prepared jar.
Fill to within 1/8 inch from the top.
Wipe jar rims and threads, remove lid from water, dry and cover jar and screw on band. Turn the jar upside down quickly and go to the next jar, leave them upside down for five minutes.
Then turn upright.
It may take awhile for the lids to seal. You will hear an audio "pop" when they do.
Check seals by pressing center of the flat lid with your finger.
It will be down and not pop up. If the jar does not seal after a couple of hours then you must refrigerate that jar.
Let stand at room temperature for 24 hours.
Then store in a cool, dry place.
Did you make this recipe? Snap a photo and leave a comment!
Be sure to follow bakerpeabody on instagram and tag #bakerpeabody with your photo! You can also post a photo of your recipe to the Sweet ReciPEAs Facebook page. I'd love to see what you make!