This Pear Nutmeg Creme Caramel is made by adding nutmeg to the custard and using pear juice to make the caramel.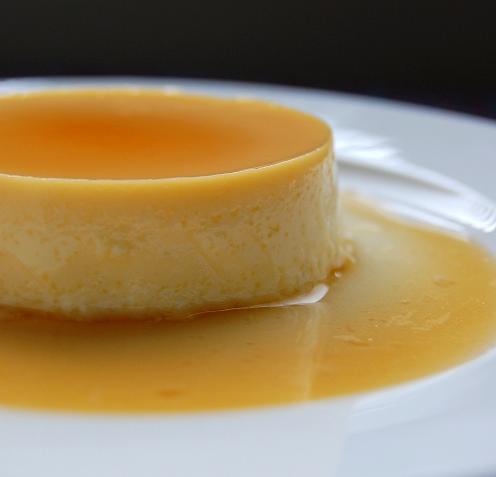 My husband has this neat little trick whenever he wants to tell me something unpleasant.
Or something I will not be in favor of.
He likes to email me from work so that I have about 7 hours to chill out before he gets home.
He knows that my annoyance will have subsided.
And all he will be left with is a rolling of the eyes and a stern shaking of my pointer finger (yes, pointer… not middle :P) at him.
So a couple weeks ago I get an email telling me that he bought a Nintendo Wii System.
I had told him that if the Wii every came out with a hockey game then we could buy one.
Apparently he thought I meant air hockey.
Since there was no ice hockey game for me to play he tried to bribe me with the next best thing, a game called Cooking Mama.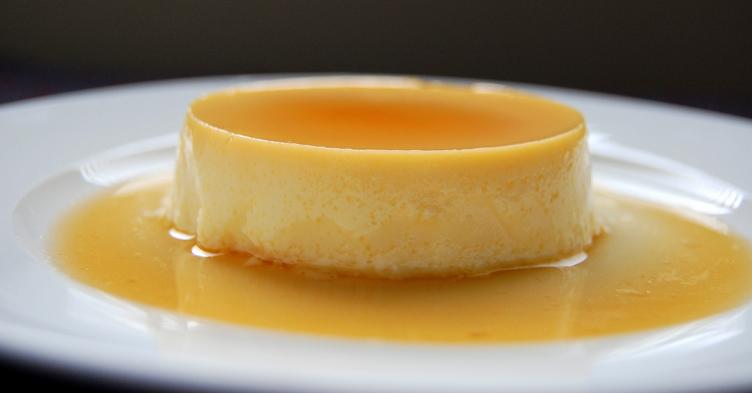 For those unfamiliar with the Wii (like my mother), it is a video game system that is interactive.
When you bowl,  you actually have to make the motion like you are bowling or it wont work.
Anyway, so in Cooking Mama you have to make dishes.
You chop, stir, pour, season…everything cooking involved.
And eventually you compete against other chefs, kind of like in an Iron Chef way.
Well I suck ass at this game. 🙁
It is rather hard and the only recipe that I do well on is the crème caramel.
I have made crème caramel so much in the game now that it got me wanting to make it in real, not virtual, life.
Spending most of my adult life in Arizona, I ate Flan, not crème caramel.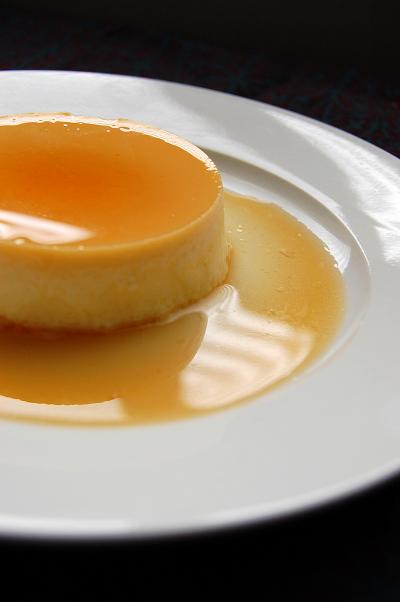 They are not the exactly the same but darn close.
Kind of like the Patty Duke Show(for those of you who are super old like me), they are the identical cousins of the culinary world(though I feel Flan is more eggy).
As usual, in order to try and will Fall to show up early, I made a Fall inspired crème caramel
A Pear Nutmeg Creme Caramel (by the way, the ju-ju worked….it is 57F right now and raining!).
The pear is not actually in the crème part but in the caramel.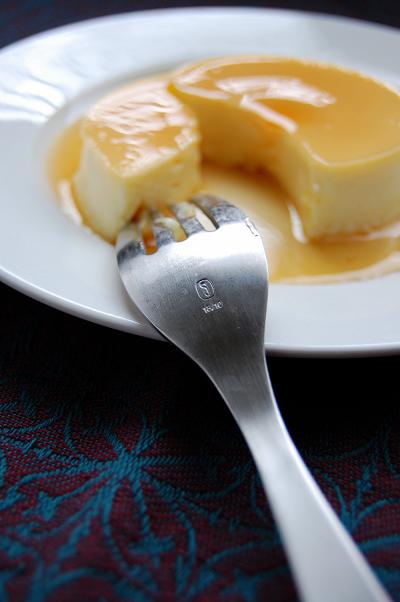 Instead of water you substitute the nectar or juice…it makes for one yummy caramel.
Throw in a splash of my favorite spice, nutmeg, and Fall can't help but want to come early(or so I hope).
For those of you wondering, the Wii is totally worth it's cost….and I don't like video games.
It is truly addicting and I play it far more than my husband does! 😛
If my ankle was any better I would probably play it even more.
I believe that is called irony?
If you would like another flavor other than pear, just use a nectar/juice of your choice.
P.S. It's a great day to buy my cookbook Holy Sweet!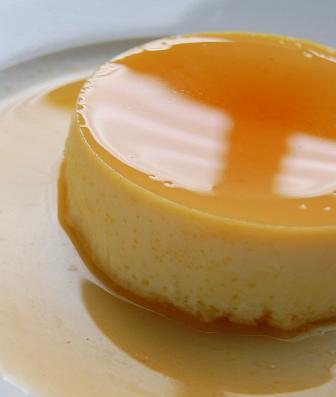 Want More Custard Recipes?
Mini Blackberry Caramel Cheesecakes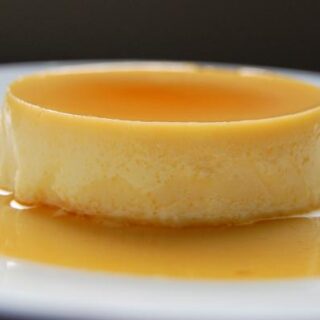 Pear Nutmeg Creme Caramel
Ingredients
For the Caramel:
2/3 cup sugar
1/3 cup pear nectar/juice
For the Custard:
1 cup whole milk
1 cup heavy cream
pinch salt
1 tsp vanilla extract
¼ tsp nutmeg(fresh)
2/3 cup sugar
4 eggs
1 egg yolk
Instructions
For the Caramel:
Preheat oven to 350 degrees F.
Combine the juice and sugar in a medium-sized, heavy-bottomed pot.
Cook over medium heat until sugar is dissolved.
Tilt pan to ensure that sugar is dissolved. Do not stir the mixture or the sugar will crystallize.
Increase heat to high and cook until sugar turns amber in colour.
Pour liquid caramel into six 3-inch (6 ounce) ramekins, dividing equally and tilting ramekins to cover the bottoms with the caramel.
For the Custard:
Over medium heat, bring milk and cream just to a boil in medium saucepan with salt, nutmeg and vanilla.
Remove from heat and cover and let steep for 10 minutes.
Add the sugar and stir with a wooden spoon until dissolved.
Stir together eggs and egg yolk in a medium bowl until well blended.
Add warm milk and stir.
Strain the mixture over a large measuring cup or clean bowl and pour or ladle over caramel-lined ramekins.
Transfer ramekins to a baking pan.
Add enough hot water to come halfway up the sides of the ramekins.
Bake in preheated oven until a tester comes out clean when inserted in the centers and the crème caramel jiggles as one, about 25 to 30 minutes. Remove ramekins from bath.
Let cool to room temperature.