Rainier Cherry and Goats Cheese Pie has tangy goat cheese in both the crust and the filling for a twist on the classic cherry pie.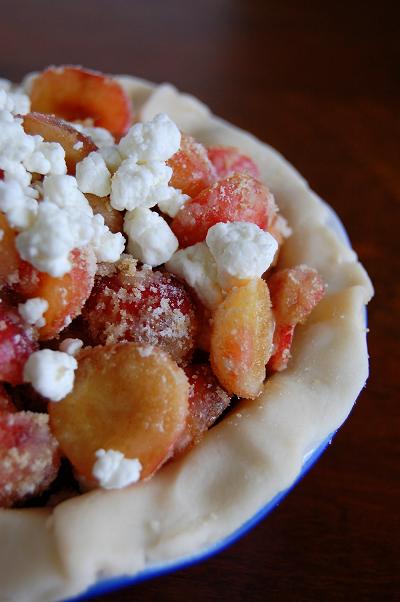 I may be 36 now but my mother still seems to think she knows me better than me.
Like she always tells me I'm Republican (because they raised me to be republican) even though I left the party to become a Whig because the two party system is stupid.
She tells me what food I do and do not like (she bases this off of when I was like 5 years old).
Pretty sure she would tell me I wouldn't eat this Rainier Cherry and Goats Cheese Pie. 😛
And she loves to tell what I do not hate.
"Oh you do not hate the 4th of July, you just don't like the things associated with it."
Nope I pretty much hate the fourth of July.
There are a myriad of reasons all of which I will spew off to you.
Reason number 1:
4th of July has became just another holiday to drink.
Except to make this one better we give drunk people explosives to set off(more on that).
Seems wise.
Just like Cinco De Mayo, the people of the United States seem to find the need to drink excessively, but they want to do it with the excuse that it is a holiday.
Now unlike Cinco De Mayo, most people actually know what the holiday is for (most people think Cinco De Mayo is Mexico's Independence Day…it is not).
However, other than knowing that it is our nation's birthday most "Americans" don't seem to know much about America.
Case in point (and Reason #2):
I took a quiz on line that was 10 questions off of the Citizenship test.
I got 10 out of 10. At the point when I was taking the quiz only 23% were scoring above 60%.
That is just sad as they are not hard questions.
Or take a couple weeks ago when I was out with friends and the people next to us were debating about the presidential election.
They started talking about the great presidents.
They all agreed that Ben Franklin was one of the best.
Hmmm.
And last but not least I give you my conversation I had on 4th of July this year at the Papa Murphy's take and bake pizza place.
Worker #1:"Happy 4th of July"
Me:"Thanks, but I am Canadian and don't celebrate it."
Worker #1: "You don't? Is that just you or all Canadians?"
Me: "All of Canada does not celebrate it."
Worker #2 looking at worker #1 like he is a moron. Which he is.
Worker #1: "What other countries don't celebrate the 4th of July?"
Worker #2 again stares at worker #1 in disbelief.
I go to answer but worker #2 chimes in.
Worker #2: "Dude, no one else celebrates 4th of July except us."
Worker#1: "Really, why?"
Worker #2: "Dude, you did graduate from high school, right?"
Worker #1 nods yes.
Me: "Because the 4th of July is The United States Independence Day. There is no need for other countries to celebrate it."
Worker #1: "Oh, I thought it was like Christmas."
Me: "No, Jesus doesn't care about who celebrates America's independence."
Worker #2 laughs, Worker #1 looks confused.
I leave.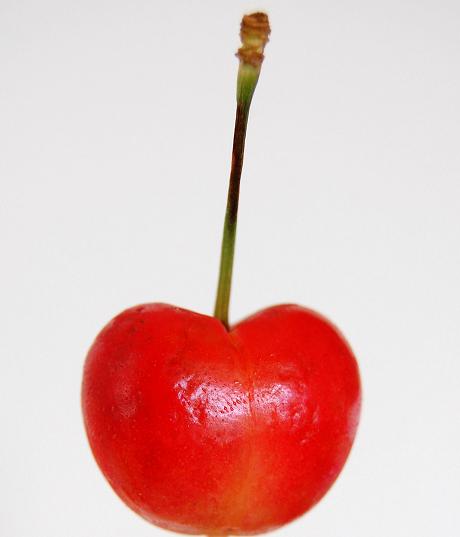 Reason number 3: Fireworks.
Now before you say how can you hate fireworks, I don't.
I really like the professional ones that are tall and bright and shot off by people who shoot fireworks for a living.
Fireworks that are shot over a wide open space or over a body of water like they are done here (for the most part).
The fireworks that end at eleven o'clock at night.
Those fireworks I love.
I have a problem with the bring them home and do it yourself fireworks.
The ones that started at 6 pm and went until freaking 5am in my neighborhood.
The ones that for a solid 2 hours were lit over my house.
I am super cautious about this as not one but TWO teachers I used to work with had their houses burnt down by these fine armature firework shooter offers.
I'm talking about the fireworks set off by the 11 year boy down the street who was out there unsupervised with just a large box of fireworks.
These are the fireworks I hate.
Technically they are outlawed in my town.
But the surrounding towns allow it.
And since it is too hard to catch someone doing it, the police do nothing about it.
I understand it, I just hate it.
Give the kiddies some sparkles and be done with it.
Don't light stuff that can catch my house on fire people.
Really.
Reason #4. My birthday.
That's right, this is where I get selfish.
You see, mine being on the 2nd sucks.
Why does it suck?
Because it always falls as part of the 4th of July weekend.
The weekend where everyone goes out of town.
And I, I am left with no one to celebrate with.
I am not alone in my 4th of July hating.
There are a few of us out there…just not enough in my opinion.
So if you are a 4th of July lover, that is good.
But I just hope you aren't one of the drunk ones who shoots off fireworks and makes your poor neighbors worry. 🙂
I also hope you know a little bit about the country you are celebrating for.
Enough with the hating.
On to my Rainier Cherry and Goats Cheese Pie.
I love cherries and goats cheese together so when I had some Rainier cherries from my side of the road woman I was thinking of things to do with them.
I am not a big pie person so I don't make them all that often so I figured I would step up and make one.
P.S. It's a great day to buy my cookbook Holy Sweet!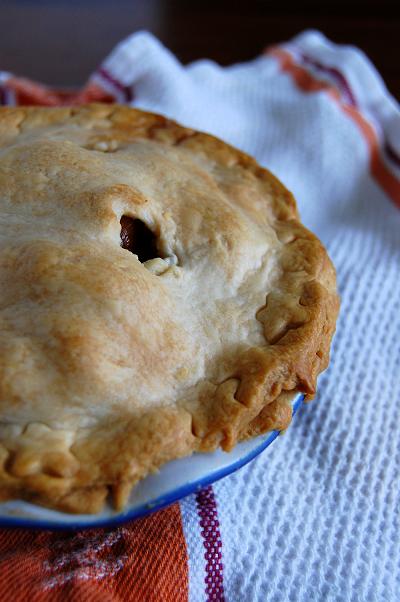 Want More Pie Recipes?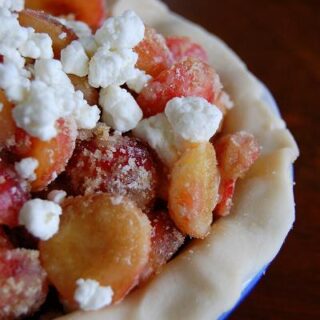 Rainier Cherry and Goats Cheese Pie
Ingredients
For the Goat Cheese Pie Crust:
2 cups all-purpose flour
4 ounces cream cheese, softened but still cool
4 ounces soft goat cheese, softened but still cool
2 sticks(8 ounces) unsalted butter, softened but still cool
For the Filling:
1 cup granulated sugar
3 tablespoons cornstarch
1/4 teaspoon salt
5 cups whole pitted Rainier cherries (about 2 pounds whole unpitted cherries)
1 teaspoon fresh lemon juice
zest of ½ lemon
6 ounces crumbled goats cheese
whole milk for brushing the crust
Instructions
For the Crust:
In a mixer, combine all ingredients and mix on medium-low until it forms a dough.
Divide dough with one half slightly larger, then form each piece into a ball and flatten each into a disk.
Wrap each disk in plastic wrap and chill until firm, at least 1 hour and up to 2 days.
For the Filling:
Whisk sugar, cornstarch, and salt in medium bowl to blend.
Stir in cherries, lemon juice, and zest; set aside.
To Make The Pie:
Roll out larger piece of dough (keep remaining piece chilled) on a lightly floured surface with a lightly floured rolling pin into a 14-inch round.
Fit into a 9-inch pie plate.
Trim any excess dough to leave a 1/2-inch overhang.
Chill shell while rolling out top crust.
Roll out remaining dough on a lightly floured surface with a lightly floured rolling pin into a 12-inch round.
Toss toss goats cheese with cherries, then add to shell and cover with top crust .
Press edges of crust together, then trim, leaving a 1/2-inch overhang.
Fold overhang underneath, then crimp decoratively and brush top crust with milk.
Cut out 5 (1- by 1/2-inch) teardrop-shaped steam vents 1 inch from center.
Preheat oven to 400F.
Bake pie on preheated baking sheet 30 minutes, then cover edge with a pie shield or foil and reduce oven temperature to 375°F.
Continue to bake until crust is deep golden and filling is bubbling in center, 50 minutes to 1 hour more.
Transfer pie to a rack to cool completely, about 3 to 4 hours.