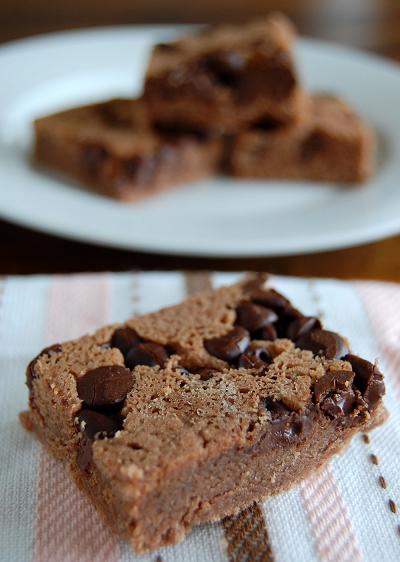 Pick up and rock and throw it around the Seattle area and you will either hit a Tanning Salon or a Coffee Shack/Stand/Cafe. With all that competition it appears that some owners have taken on a new marketing strategy. Sex sells.
You no longer need to head to the beach to see an itsy, bisty, teeny, weeny yellow polka dot bikini….you just need to get a double shot espresso. Or a mocha. Or a vanilla latte. Or anything else they sell at your local coffee shack. Yes, Bikini Baristas are all the rage here in the Pacific Northwest(gosh, I'm so proud). And even better, who needs a bikini when you can just wear pasties? Hot Chicka Latte in Bonney Lake, WA features "Pasties Tuesday." Make your travel plans now out of towners, shockingly enough, some people are trying to get those girls covered up!
Giving new meaning to "perking up" your day,  the ladies are not without support. I have seen many a fine looking gentleman(cough, cough) throwing his support towards these women on the local news. In fact they even formed Supporters of Bikini Baristas of America to combat all the negative protest that have been going on. Power to the people.
In all seriousness, I could really care less about the bikini girls. They advertise it quite predominately outside of the shack so I know to stay clear so that I can get a nipple free latte some where else. If girls want to shake their goodies while they make your goodies, I suppose that is what it means to be a free country.
So in honour of our recent controversy I made this lovely chocolate chip espresso shortbread. It is simple and more importantly has no eggs(I was out). Oh and you will be happy to know, I made these while being fully clothed. 😛
P.S. If anyone knows why Tastespotting had to go down, please let me know. I am bummed, I loved that site. 🙁
P.P.S. Enjoy this after a lovely dinner of Crab Macaroni and Cheese.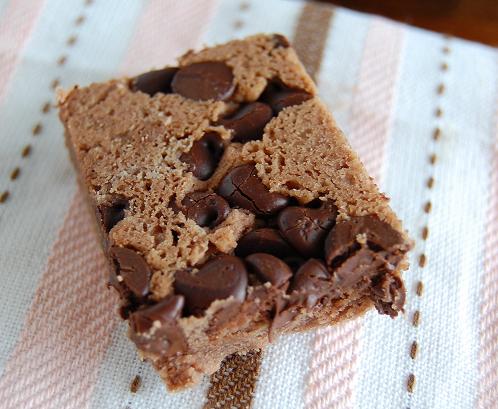 Chocolate Chip Espresso Shortbread
1 ½ sticks butter, at room temperature
½  cup sugar
½  teaspoon pure vanilla extract
1 ½  cups all-purpose flour
1 TBSP espresso powder
1 ½ TBSP dark unsweetened cocoa powder
½ cup semi sweet chocolate chips
Special Equipment: 9 by 9 inch baking pan
Preheat the oven to 350 degrees F.
Cream the butter and sugar together until light and fluffy. Add the vanilla extract and mix for 30 seconds. Next add the flour, espresso powder and cocoa powder and mix until the dough is smooth, about 1 minute.
Spray the shortbread pan with cooking spray and scatter the chocolate chips across the bottom of the pan. Gently press the dough evenly into the espresso covered pan. Place the pan into the top half of the oven and bake until the shortbread is set, about 18 to 20 minutes. Remove from the oven and let cool 15 minutes.
Using a sharp paring knife score the top of the still warm but cooling short bread. Cut in any size you prefer, we like 2 inch squares. Run a butter knife around the edge of the pan and invert onto a cutting board. Give 1 sharp rap and the shortbread will release from the pan. Let cool an additional 10 minutes.
Source: Adapted from the Food Network