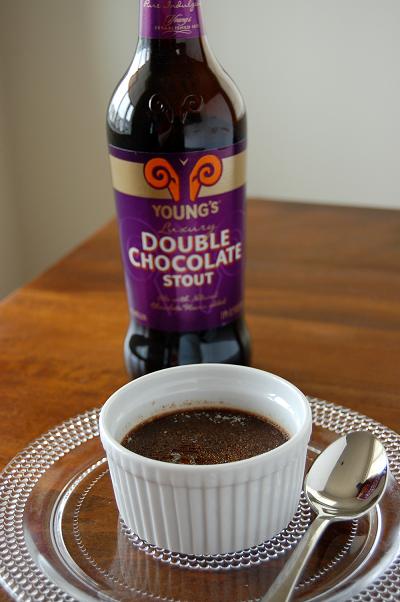 I will admit that it doesn't quite roll off the tongue as saying Kiss Me, I'm Irish…but it's what I have to work with.
I was not a beer fan until college. I was dating a boy(well, man) who was very, very into beer. He often drank what I referred to as motor oil beer. Beer up to that point is that piss colored stuff that you paid too much for at hockey games or the piss colored stuff they handed to you at Frat parties…either way, not so good. At his urging(or maybe it was just his smile 🙂 ), I gave that motor oil a try…and you know what, I was hooked. From that point on, the darker the beer the better. I had a special place in my heart for stouts, especially the chocolate ones.
So when I saw that Emiline over at Sugar Plum was hosting an event called The Saint Patty's Day Pub Crawl, and that alcohol was to be in your food, I immediately thought of stout. Now I have seen quite a few cakes made with stout so I knew that I wanted to do something a little different. My favorite kinds of stout are cream stouts. That got me thinking creamy. And well, what is more creamy than crème brulee…I mean cream is in the name.
Before you start saying, I don't like beer. I understand. However, I served this to two beer haters, who licked it clean and were none the wiser to the fact that there was beer in there. Some might say it was evil not to tell, but if my mom can hide onions in meatloaf, I can hide beer in crème brulee…or crème "brew"lee as I like to call it.
If you are interested in participating yourself, head on over to Sugar Plum and check it out. You have to the 17th…so you have plenty of time.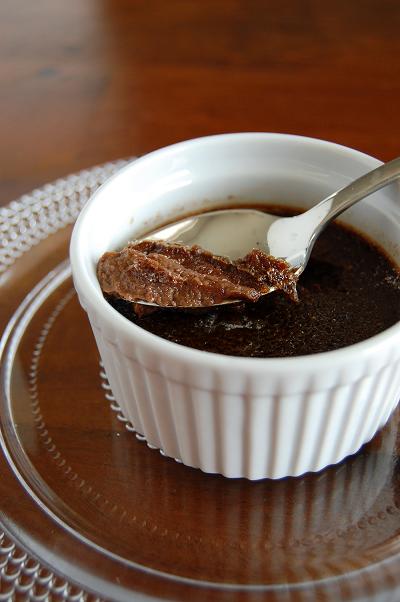 Chocolate Stout Crème "Brew"lee
4 ounces heavy whipping cream
4 ounces Double Chocolate Stout(I used Young's)
2 ounces bittersweet chocolate
2 ounces semisweet chocolate
1/3 cup granulated sugar
4 large egg yolks
Preheat oven to 250F.
Place chocolate into a medium bowl.
Heat cream and beer until it reaches a boil. Remove immediately and pour over chocolate. Let rest for 2 minutes and whisk together.
Whisk egg yolks and sugar together in a separate bowl. Slowly pour hot cream/chocolate mixture into yolk mixture while whisking the whole time.
Pour brewlee mixture into 4 ramekins. Bake in a water bath 1 hour 20 minutes. Remove from bath and set out to come to room temperature.
Put brewlee's into fridge overnight.
To serve, sprinkle sugar on the top of the brewlee and caramelize with a blow torch…or place under broiler for same effect.
Serves 4.