These Peanut Butter and Oatmeal Dog Treats are a simple dog treat with added flaxseed for a shiny coat that your pup will love.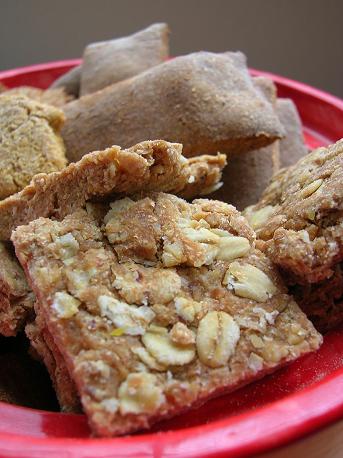 Over the Easter weekend my parents (and their dog) were here.
My mom and I made these Peanut Butter and Oatmeal Dog Treats.
Along with a few other kind.
Crazy Cocker Spaniel sometimes gets picky about her treats and so I decided to make some of my own.
I asked you the reader for input and boy did we get some.
You guys were awesome and sent in over 50 recipes for me to try.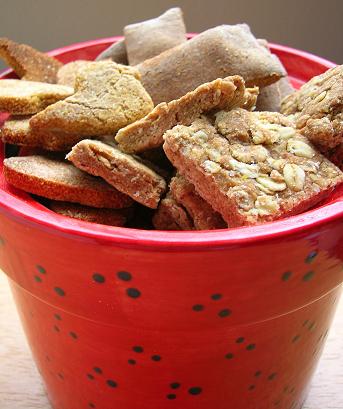 While we made three kinds these were by far the favorite.
Both my dog and my mom's dog are big fans of peanut butter.
So naturally these were always going to be the favorite.
If you have a peanut butter loving pup then you may want to give these a try.
Because if my picky pup enjoyed them, then surely yours will too.
If your human loves treats too they should buy my cookbook Holy Sweet!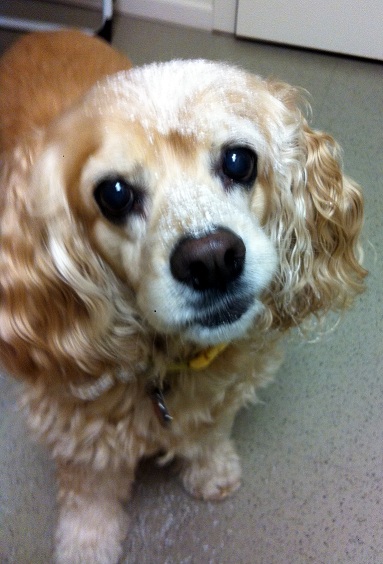 Want more dog treats?
Pumpkin Peanut Butter Pretzel Twist Dog Treats
Buckwheat Coconut Oil Dog Treats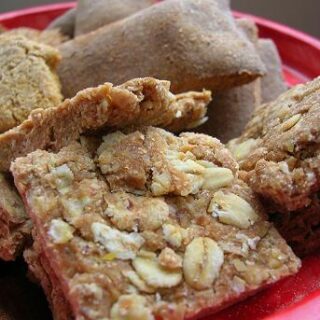 Peanut Butter and Oatmeal Dog Treats
Ingredients
2 TBSP flaxseed meal

1 TBSP olive oil

1 cup water

1/2 cup natural peanut butter

1 cup oatmeal

2 cups whole wheat flour
Instructions
Mix all the ingredients together.
Roll on a floured surface to 1/4 inch thick, adding flour or water as needed.
Cut with a cookie cutter(we just make squares).
Bake at 300F for 20 minutes.
Turn off the oven and leave the treats for several hours or overnight in the oven.