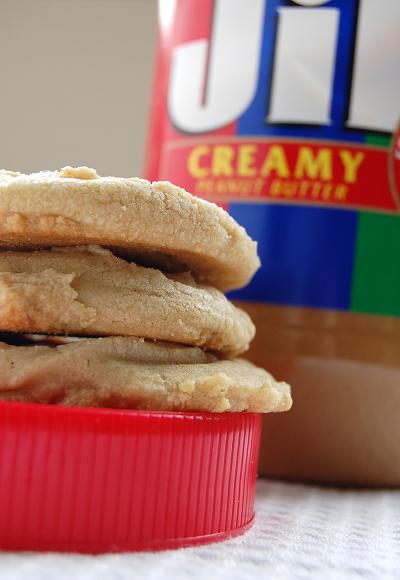 "Like Peanuts"….and with that my 15 minutes of fame had come and gone…at the age of 3.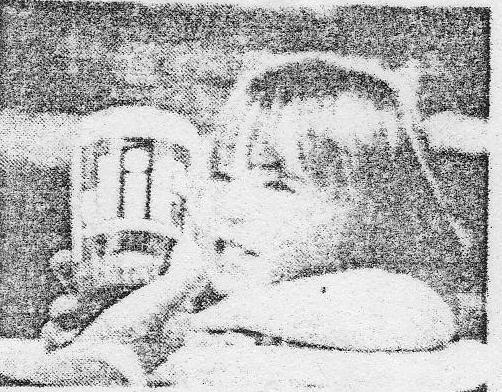 This just as easily could have been one of my random facts, but since I knew I was making peanut butter cookies for my hubby, I thought I would wait it out. Yes, many moons ago, my mother and I starred in a hidden camera commercial for Jif peanut butter. A routine trip to the grocery store and answering the question, "what kind of peanut butter do you use?" lead us to be seen almost daily during the soap opera time for 3 months. My mother correctly picked out Jif in a blind taste test, and we amazingly said all the right things. When I took a taste and they said what does it taste like, I said "like peanuts"(cue the salivating advertising guys). My mother thought nothing of it at the time and took her free jar of peanut butter. They never told her it was for a commercial of course until months later when they contacted her.
There are few brands I am loyal to, Jif is one of those brands. I will never switch and neither will my ex-husband. In a way, Jif peanut butter brought my ex-husband and I together, so much so that we gave away Jif peanut butter cookies(this recipe) in the shape of the pi symbol as one of our wedding favors. You see, my ex-hubby and I met online(you know, the old fashioned way :P). And on his profile it said he loved Jif peanut butter. He had sent me a note saying he was interested in me(and why wouldn't he be?  🙂 ) and so when I saw he liked Jif, I simply wrote back, "I was in a Jif peanut butter commercial when I was 3." He wrote back 3 pages. And the rest, as they say,  is history.
Every now and then I will use natural peanut butter(like in dog treats) if I feel the recipe would be better with it, but for the most part it is Jif. Mostly I think I like it because it is sweeter than the other brands there was growing up. And well, the more sugar the better. In fact, that is why I like this recipe so much, 2 cups of sugar…music to my ears. This is not the recipe I grew up on, but it is the one that I have converted everyone to. I usually under bake mine about a minute because I like them to be extra soft.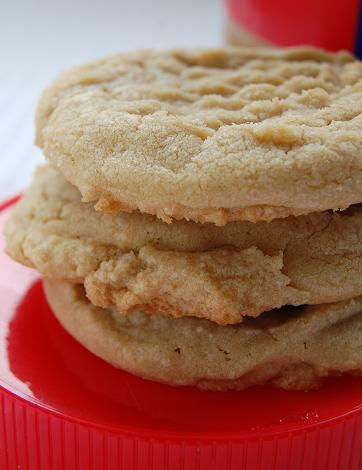 Mom's(not my mom's) Peanut Butter Cookies
Preheat oven to 350F.
1 cup cold unsalted butter, diced
1 cup granulated sugar
1 cup firmly packed brown sugar
1 cup peanut butter
2 eggs
1 tsp vanilla
3 cups flour
2 tsp baking soda
½ tsp salt
Cream butter and sugars in a mixer on high speed, scraping down the sides of the bowl often. Beat for about 3 minutes, until light and fluffy. With the mixer on low, add the eggs and vanilla, then add the peanut butter and mix well. Add the flour, baking soda, and salt and mix on low speed until all the ingredients are incorporated. Increase the speed to medium and mix just until the dough is smooth.
Using a small ice cream scoop(or a tablespoon) form the dough into ½ inch balls and place on greased cookie sheet. Flatten cookies with a fork. Bake just until golden brown, about 10 minutes. Let cookies cool about 5 minutes and transfer to a rack to cool completely.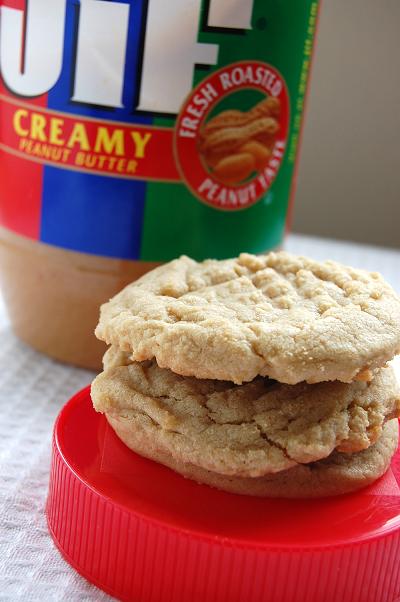 Adapted from: Caprial's Desserts by Caprial Pence and Melissa Carey, 2001