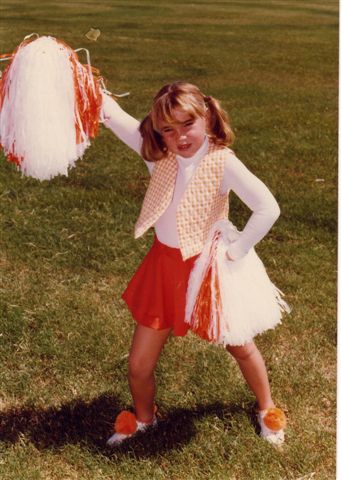 So I have been tagged by three people now to do this. Eunice at Lemon Almond tagged me for and 8 things meme and Lis at La Mia Cucina and Elle at Feeding My Enthusiasms tagged me for 7 things about me meme. So I will do 7 ½ . I apologize ahead of time, I am horrible at doing these and I don't tag people. So if you read this and want to do it, then tag, you are it. 😛
1. I am a card carrying member of the Official Marshmallow Peeps Fan Club.
2. I desperately miss the Muppet Show and wish they would bring it back. My guilty pleasure show now is The Girls Next Door(hangs head in shame).
3. If someone were to look at my desk they would think belonged to a 6 years old…there is the entire Star Wars Mr. Potato Head Collection, The Cookie Monster dressed up as a chicken(and does the chicken dance when you press it's hand), a stuffed Marshmallow Peep(see number 1), a M&M's Boba Fett(more Star Wars) figurine, a plastic black rat, a plastic lizard that barks, a mole with a sombrero from a happy meal, a match box "Mathmoblie" and a Mr. Peabody cup.
4. Before having a blog I never knew all the different types of free porn that was available to the public on the Internet. But now thanks to spam, I have been shocked by just about every variety out there.
5. I am irrationally afraid of the dentist and have to be sedated and knocked out(via IV) to even get my teeth cleaned.
6. My favorite Holiday is Ground Hog Day. It is celebrated each year by getting up early to see the ground hog on the news while eating a chocolate sprinkle donut. Then followed up by Chinese food for either lunch or dinner. I also receive cards and gifts from family members.
7. I can make a pickle glow in the dark.
7 1/2. I gave up sugar(yes, me) for a year for a bet to see if I could do it. I did. However, everyone told me how I would lose my craving for sugar, I never did. I was the biggest bitch ever that whole year and actually gained 12 pounds because I was constantly eating to try and quell my sugar cravings.