One of my most pinned recipes. These Cranberry Orange Pistachio Cookies are full of dried cranberries and pistachios and rolled in an orange sugar.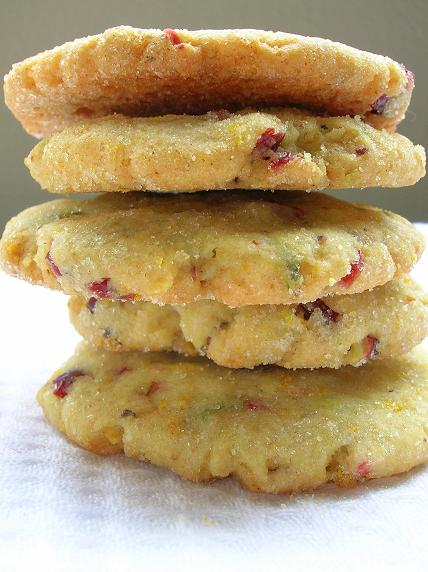 My mom and I talk a lot about food. I mean a lot.
Sometimes my mom will list everything she ate that day or read me a recipe over the phone.
She loves describing food to me, which I hate, because I usually become hungry by the time she is done.
And since she does not live close to me I can not go over and get it.
For months now she has been going on and on about these cranberry orange cookies..
My mom kept telling me over and over again how good they are.
She keeps having senior moments and forgets that she has told me how good these are).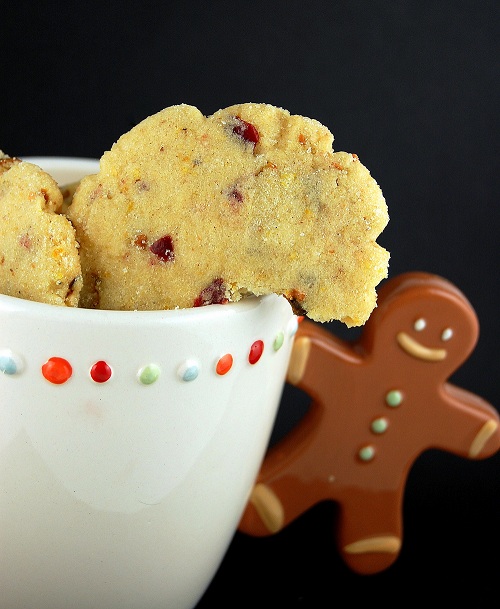 So before she came here this weekend I told her, for the love of Pete bring the stinking Cranberry Orange Pistachio Cookies recipe.
As you can clearly see the cookies were indeed made and I must say that they are tasty and agree with my mother that they are good.
To me they say winter but my mother makes them year round.
The original recipe said macadamia nuts, but we make ours with pistachio because we both agree they go better with the cranmorange (see me use the word in everyday conversation) combo.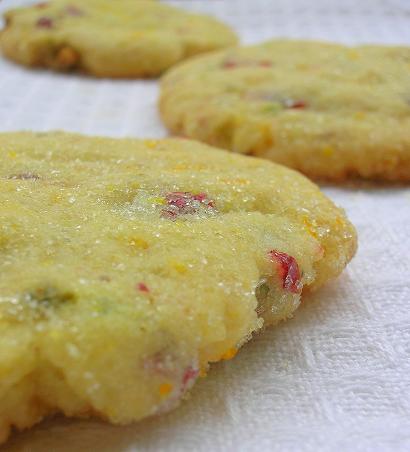 My mother also is emphatic about them being better the next day.
She encourages anyone who makes them to wait till the next day because they are "that much better"…her words, not mine.
She was a little shocked that I was putting them up on my blog.
I think she too was feeling the pressure that thousands of people would now be judging the cookies that she just kept telling me were the best.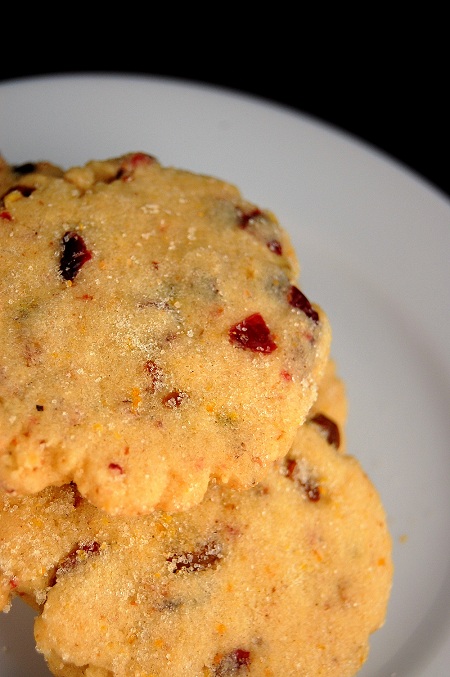 The "what if people don't like them" panic hit her just a little.
I told her the worst that could happen is that people would rally together and start a website.
A website dedicated to how much they hate these cookies and how evil Peabody's mom was to suggest they were good.
The movement would gain popularity and a cranberry-orange Peabody's mom hating cult would form.
They would hold secret meetings plotting her death.
Until they finally killed her off while she was peddling her cookies at the local Farmers Market at the small community center her town has.
I told her not to worry because the chances of that happening were slim.
Moral of the story being, if you don't like them, just say so…don't go gun down my mom! πŸ™'
And as always it's a great day to order my cookbook.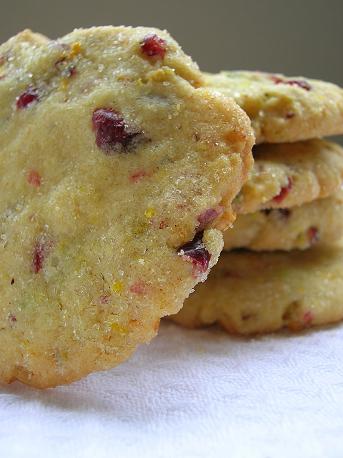 Want More Holiday Cookie Ideas?
Mini Chocolate Gingerbread Men Sandwich Cookies
Shortbread Roll Out Sugar Cookies
White Chocolate Topped Gingerbread Cookies
Vanilla Bean Caramel Thumbprint Cookies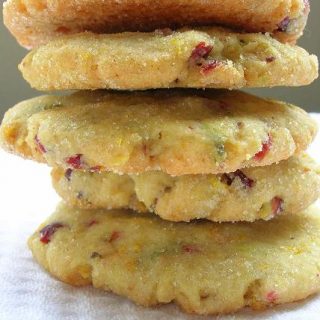 Cranberry Orange Pistachio Cookies
Yield:
About 2 dozen 9i tend to make them large)
Ingredients
Orange Sugar:
1/3 cup sugar
1 tsp freshly grated orange peel
Cookies:
1 cup sugar
ΒΎ cup butter, room temperature
1 egg
2 cups all purpose flour
1 Β½ tsp baking powder
ΒΌ tsp baking soda
Β½ cup sweetened dried cranberries, chopped
Β½ cup pistachio nuts (unsalted)
1 TBSP freshly grated orange peel
Instructions
Heat oven to 350F.
Combine all orange sugar ingredients in a small bowl; stir until well mixed. I usually rub it with my fingers to release the oil in the zest. You can leave the zest in but I usually sift it out.
Combine 1 cup sugar, butter and egg in a large bowl; beat at medium speed until creamy.
Reduce speed to low; add flour, baking powder and baking soda.
Beat until well mixed.
Add all remaining ingredients.
Continue beating just until mixed.
Shape dough into 1-inch balls; roll balls in orange sugar.
Place 2 inches apart onto ungreased cookie sheets.
Flatten with bottom of glass to 1 ½-inch circles.
Bake for 7 to 11 minutes or until edges are lightly browned.(DO NOT OVER-BAKE).
Cool 1 minute; remove from cookie sheets.
Notes
Recipe adapted from Land O'Lakes