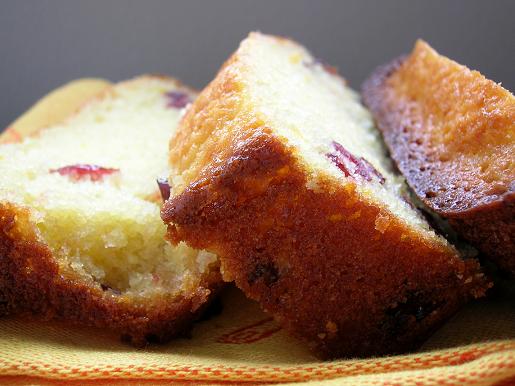 This always bugged me when I was a kid. I spent more than enough time trying to find words that did indeed rhyme with orange…and of course, no such luck. I have noticed lately that the dictionary has been adding many a slang word and so today I will create a new word(sort of like the Tarookie incident) that will rhyme with orange, hope it catches on and then no one can say nothing rhymes with orange. And poor kids everywhere wont waste time like I did trying to find words that rhyme with orange. So that is why I made this Cranmorange Cake. A moist, tangy cranberry mandarin orange cake that is baked in a loaf pan.
I came home very cranky from score keeping on Friday. It appears it was say mean stuff to Peabody week but no one gave me the memo, so I didn't know. So when I am mad( I was called the angry baker in college) I bake or hit people…but since hockey wasn't until Sunday(my chance to hit people) I had to stick to baking. So there I was at 2am trying to figure out what to bake that wouldn't keep me up all night. Plus, I have been sick(again, I know) so no grocery shopping had been done. I only had cake flour and almond flour, so I used both. This cake is a little kitchen sink-ish but the end result was moist and delicious.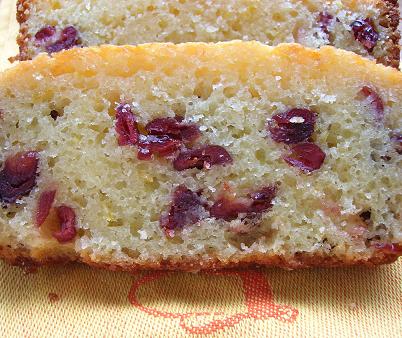 Cranmorange Cake
1 cup plus 2 TBSP cake flour
1/2 cup ground almonds
2 tsp baking powder
3/4 cup granulated sugar
1/4 cup powder sugar
grated zest of 2 mandarin oranges
1/2 cup sour cream
3 large eggs
2 TBSP honey
1/4 tsp vanilla extract
1/2 cup canola oil
3/4 cup dried cranberries
Center a rack in the oven and preheat the oven to 350F. Generously butter an 8 1/2 x 4 1/2 inch loaf pan and place the pan on a baking sheet.
Whisk together the flour, ground almonds, baking powder and salt.
Put together the sugar and zest in a medium bowl and, with your fingertips, rub the zest into the sugar until the sugar is moist and aromatic. Add the sour cream, eggs, honey and vanilla and whisk vigorously until the mixture is very well blended. Still whisking, add the dry ingredients, then switch to a large rubber spatula and fold in the oil. You¢â¬â"¢ll have a thick, smooth batter with a slight sheen. Fold in the cranberries. Scrape the batter into the pan and smooth the top.
Bake for 50-55 minutes, or until the cake begins to come away from the sides of the pan;it should be golden brown and a thin knife inserted into the center will come out clean. Transfer the pan to a rack and cool for 5 minutes, then run a blunt knife between the cake and the sides of the pan. Unmold, and cool to room temperature right side up on the rack.
Inspired by a French Yogurt Cake in Baking from My Home to Yours by Dorie Greenspan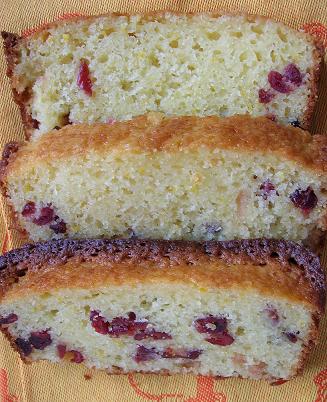 So please start to use this word in your everyday life 🙂 …so that you too can help the hundreds of children who waste time of this rhyming delima.