This White Chocolate Cranberry Cheesecake with Satsuma Caramel Sauce has a sugar cookie base and a white chocolate cheesecake filling.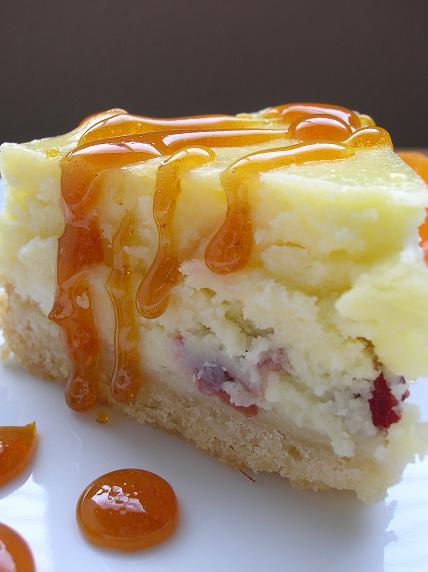 Oh you knew I would have to make a cheesecake for Christmas….and so I did.
White Chocolate Cranberry Cheesecake with Satsuma Caramel Sauce to be exact.
For some reason this cheesecake was inspired by me watching Little Women(which I was watching today).
I already make a white chocolate and raspberry cheesecake.
So I subbed the cranberries to make it more Christmas like.
The satsumas come from the scene in the movie when they have a wonderful breakfast laid out and Amy is so very excited that there is an orange.
Yet, gracious as their family is, they give their breakfast away.
I'm not really sure how oranges became such a big thing at Christmas.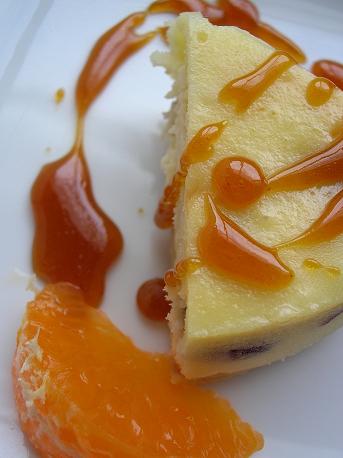 I have several friends that have the tradition of having an orange at the bottom of their stocking(I prefer jewelry…but to each their own 🙂 )
So I added satsuma zest to the cookie dough crust and instead of a regular caramel, I went with the satsuma caramel.
And in the grand tradition of the movie I am giving away my cheesecakes…just in case you were wondering.
Well I am off to watch more Christmas movies….who knows what I will come up with after watching the Grinch…roast beast anyone???
It's a great day to buy my cookbook.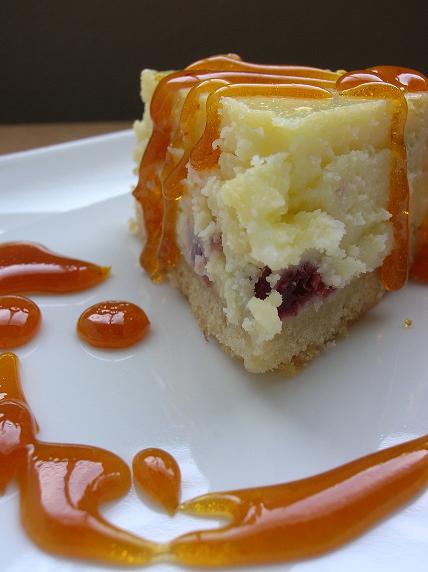 Want More Cheesecake Recipes?
Cinnamon Roll Caramel Apple Cheesecake
Sugar Cookie Cheesecake Cheeseball
Caramel Apple Toffee Cheesecake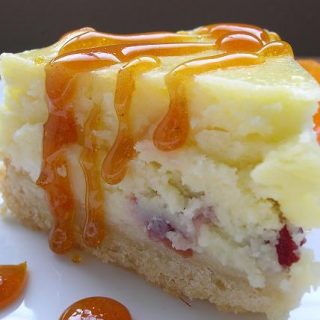 White Chocolate Cranberry Cheesecake with Satsuma Caramel Sauce
Ingredients
For the Cheesecake:
sugar cookie dough(favorite recipe or store bought)
2 1/2 lbs cream cheese
2 1/2 cups sugar
2 TB flour
5 eggs
2 tsp vanilla
6 oz white chocolate, chopped
1 cup dried cranberries
For the Sauce:
1/2 cup superfine granulated sugar
1 cup Satsuma juice(or just oranges if you don't have satsumas) about 5 satsumas or 3 oranges
Instructions
Press sugar cookie dough into 10 inch springform pan.
Bake for 10 minutes on 350F and set aside.
Cream the cheese until soft.
Add in the sugar and mix well.
Decrease the mixer speed to low and add the flour.
Add eggs in one at a time scraping bowl down to make sure that there are no lumps.
Stir in the vanilla.
The chocolate and cranberries can be added now; they just get stirred in. If you wish to melt the chocolate and add in this was that is fine.
Pour batter into the pan.
Bake in a water bath at 350F for approx 2 hours.
Let cake sit at room temperature until cool, then chill overnight.
For the Caramel Sauce:
Remove zest from 2 satsumas.
Squeeze juice from satsumas and strain through a fine sieve.
Measure out 1 cup juice.
Cook remaining 1/2 cup sugar in a dry heavy saucepan over moderate heat, undisturbed, until it begins to melt.
Continue to cook, stirring occasionally with a fork, until sugar is melted into a deep golden caramel.
Add zest and cook, stirring, until fragrant, about 15 seconds.
Tilt pan and carefully pour in juice (caramel will harden and steam vigorously).
Cook over moderately low heat, stirring, until caramel is dissolved, then cool sauce.