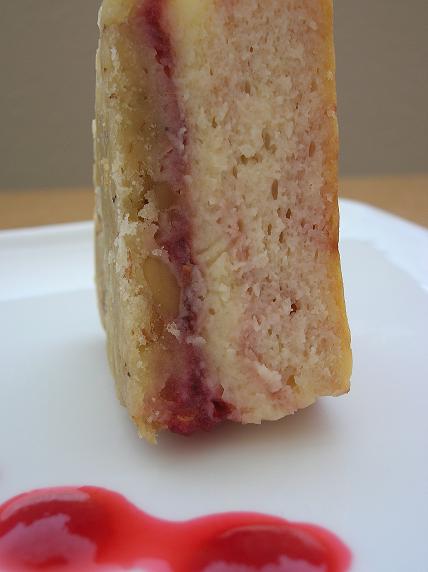 So when you bake two cheesecakes in one week you can only take so many creative pictures of it….and there aren't that many in the first place. So if you are wondering what is up with my first photo…boredom.
Once a month I have book club. We all have one thing in common, we are newlyweds. Though most of us have been married long enough not to fit into that category. We pick a book and a handful of us(out of 15 or so) read the book. We rarely discuss the books. We are there for the food and gossip people. So book club is always my chance to make something I really want to eat but wont make because I would eat all of it. My pumpkin swirl cheesecake went over extremely well at the party I took it to, that I decided that I should make another cheesecake.
I'm really not one to use a graham cracker crust with my cheesecakes. I like to create a bottom that will compliment the filling. I chose a shortbread type crust for my Raspberry Swirl Cheesecake(I'm very swirly this week). This time I added walnuts but that isn't part of my original recipe. If you choose to do that I just added 1/4 cup of chopped walnuts. I also added a layer of jam to my fruit cheesecakes but if you don't like that idea feel free to omit that, though it really does add to the cheesecake in my opinion.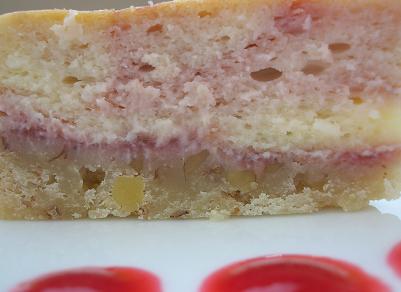 For Crust:
4 oz unsalted butter
3/4 cup powdered sugar
1 egg yolk
1/2 tsp vanilla extract
2 cups flour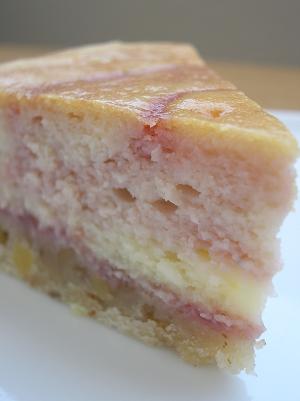 Filling:
1/3 cup raspberry jam
2 1/2 lbs cream cheese
2 1/2 cups sugar
2 TBSP flour
5 eggs
1 tsp vanilla
1 1/2 cups raspberries, pureed and strained
1. For the crust, cream together the butter and the powdered sugar. Add in the egg yolk and vanilla. Add in the flour and mix until you have a soft dough.
2. Line a 10 inch springform pan with parchment paper. Press the crust onto the bottom of the pan. Prick well with a fork. Bake in a 350F oven for about 10 minutes until the crust is golden brown. Cool the crust.
3. Meanwhile, cream the cheese and sugar untl soft. Add in eggs one at a time. Mix until incorporated and scrape down the bowl down occasionally. Add flour and mix well. Stir in the vanilla.
4. Spread the raspberry jam over the cooled crust coming about 1/2 inch from the edge. Pour in 1/3 of the cheesecake batter. Then drizzle half of the puree on top. Repeat with more cheesecake batter and then puree. Pour the last third of the batter on.
5. With a thin knife marble the cheesecake.
6. Bake in a water bath at 350F for approximately 2 hours.
7. Remove cake from water bath. Cool to room temperature and then chill over night.
All text and images on this site have ALL RIGHTS RESERVED Copyright (c) 2006 by Peabody Rudd.