These Swedish Fish Jelly Shots have cherry gelatin, vodka, Swedish Fish flavoring, lingonberry syrup, and cranberry liqueur.
This post is no affiliated or sponsored by Swedish Fish.
I've been working on these Swedish Fish Jelly Shots for awhile now.
The universe had been working against me on that.
See originally I used to make these shots using Pinnacle Vodka Gummy flavor.
Which had a red fish on it because it tasted like Swedish Fish.
And it was perfect.
But because I liked it, they of course stopped making it.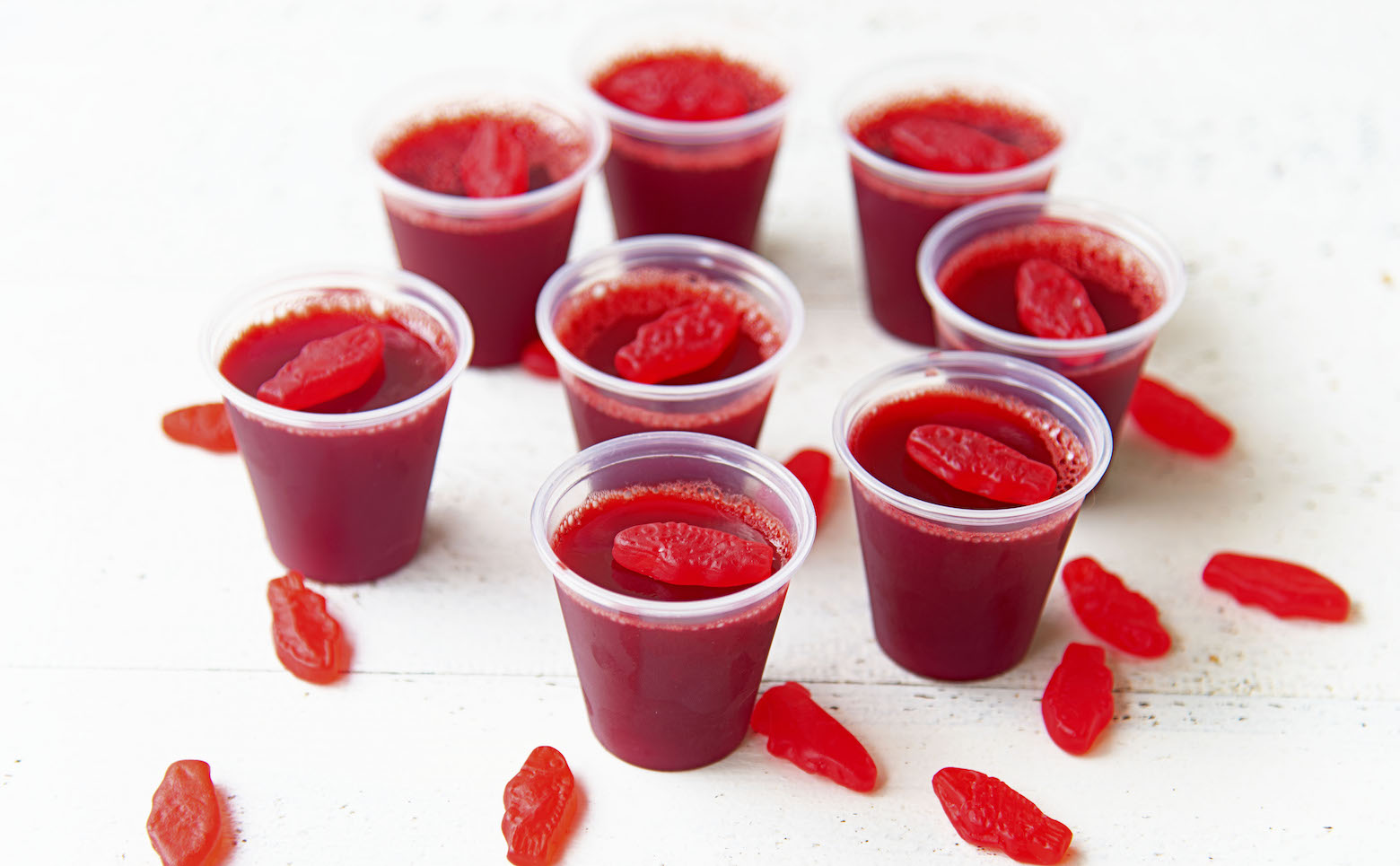 So then I switched to putting the candy into the vodka itself.
And letting it infuse for a few days.
You can go this route if you can't get ahold of the flavoring.
Just remember to not use heat to infuse the candy or else you will burn the alcohol away and that's kind of the point of shots….to have booze in them. 😀
I used this method when I made my Red Swedish Fish Cocktail and that worked fine.
I just like the flavoring because I can add more drops if I don't feel there is enough candy flavor.
With the infused vodka you would have to add more candy to the vodka and wait another day.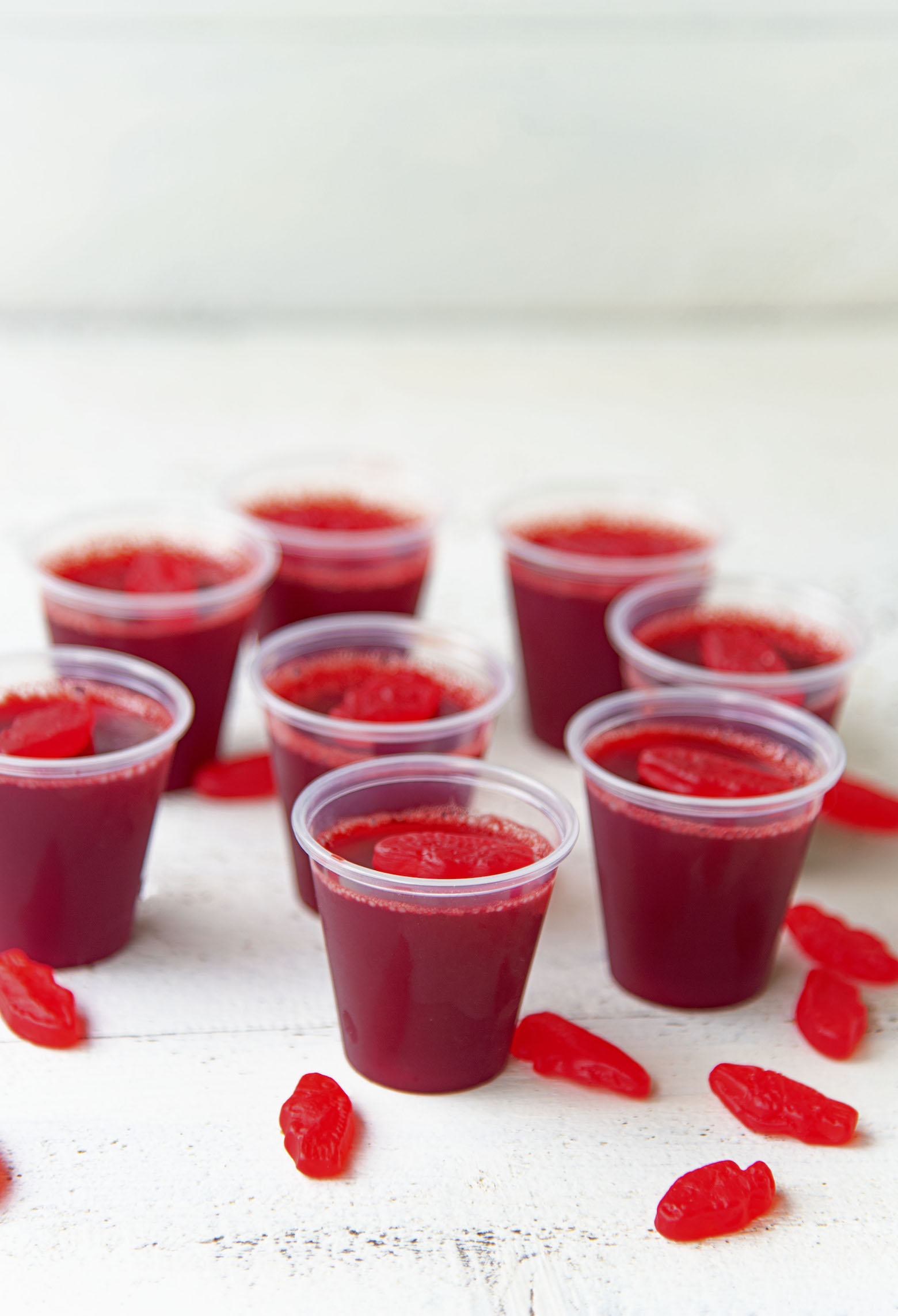 Then the universe messed with me by having the place I buy ALL my flavorings from…go out of business.
And man do I miss them.
I can find flavorings on other sites, BUT this place had ALL the flavors you could ever want in one place.
Luckily, I did find a new place that carries a red fish flavor.
What flavor exactly is red Swedish Fish?
This question gets asked a lot and there are varying opinions.
The flavor is a company secret so opinions are all you can get. 🙂
But most say lingonberry with some cherry in the mix.
Which is what I believe.
Lingonberries are sweet and tart and are closest in taste to the cranberry.
If you are a big IKEA fan you can find lingonberry jam at their cafe and in the store.
You used to not be able to find the flavor in anything in the US.
Luckily, that is getting more available here in the states which is great because I really like the flavor.
I buy the syrup and use it not only in these shots but in my lemonade (so good).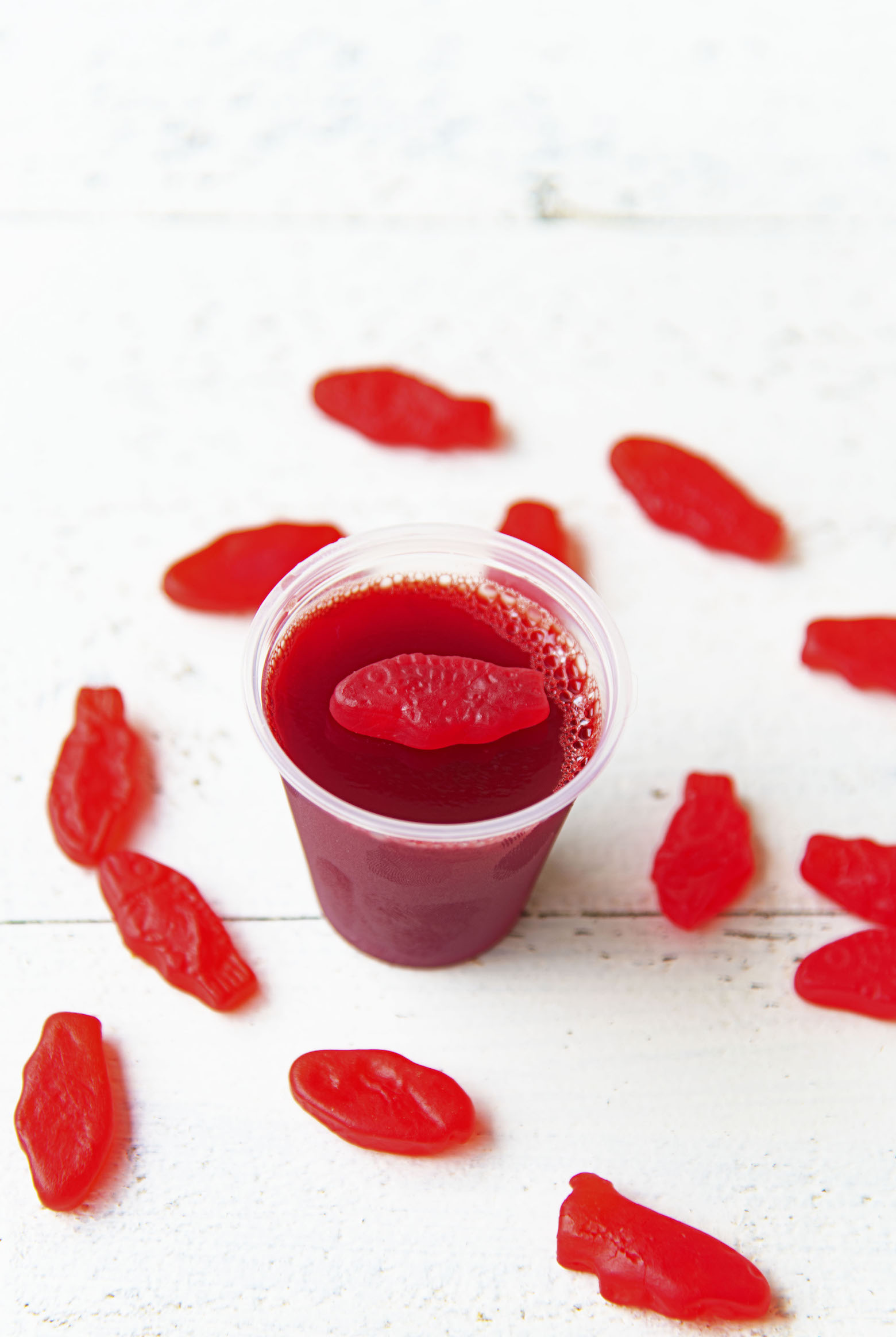 Things to remember when making Jelly Shots.
When throwing a party, you'll probably want to prepare 4-6 Jelly Shots for each guest.
This batch uses 6 ounces of gelatin and so you will get around 18-20 Jelly Shots.
If doing a half recipe and only using 3 ounces of gelatin you will only get 8-10 Jelly Shots depending on how you pour.
If using a garnish, don't place the garnish on the Jelly Shot until just ready to serve.
And as always it's a great day to order my cookbook.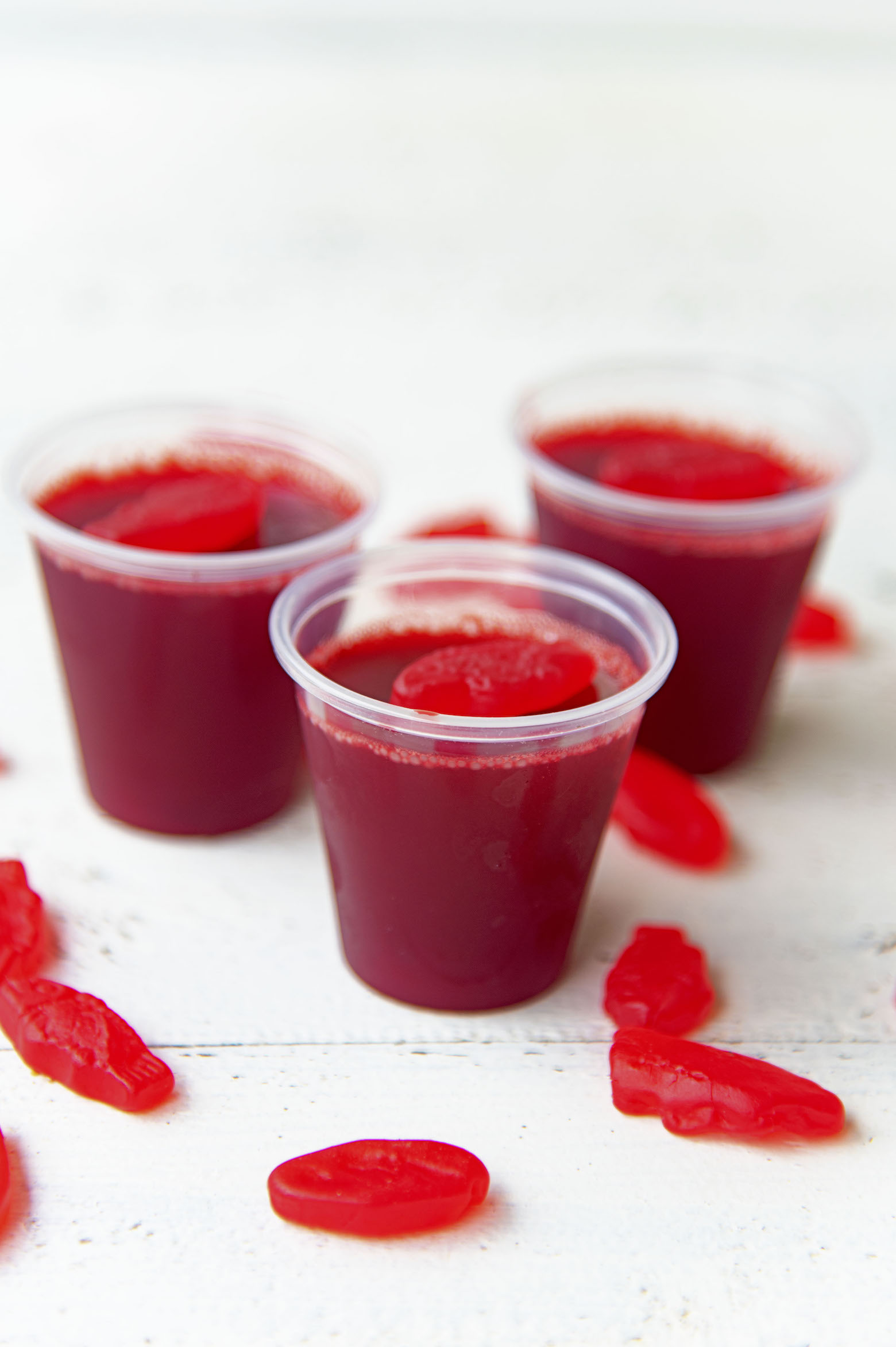 Want More Swedish Fish Recipes?
Want More Jello Shot Recipes?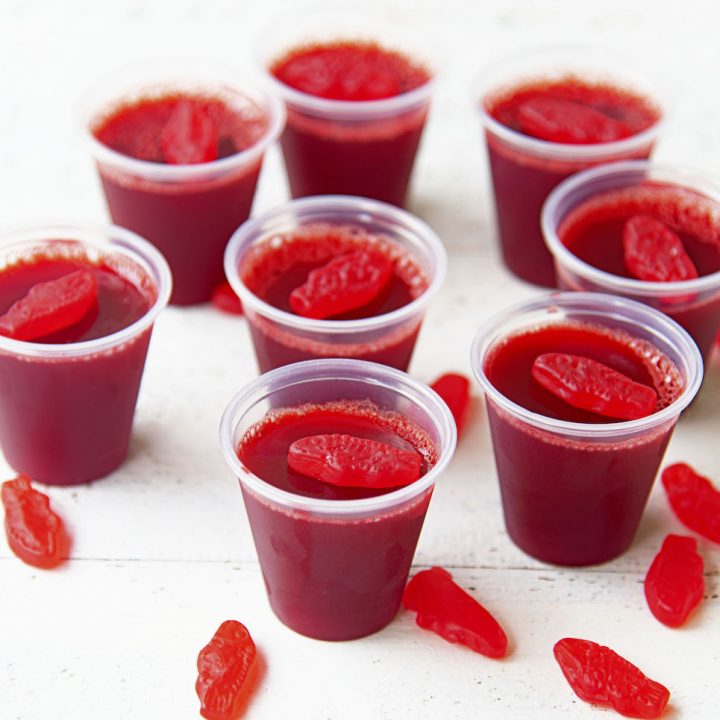 Swedish Fish Jelly Shots
Ingredients
2 3/4 cups water, divided
6 oz cherry gelatin
1/2 cup vodka
1/2 cup cranberry liqueur
Instructions
Bring 1 1/2 cups of water to a boil.
Empty gelatin powder into a large mixing bowl and add the boiling water and whisk .
Continue stirring for two minutes or until the jello is completely dissolved.
Add in the cup of cold cold water, lingonberry syrup, Swedish Fish flavoring, vodka, and cranberry liqueur.
Stir until mixed and pour into 2oz. cups filled 1/2 to 3/4 of the way.
Let set up in fridge for at least 4 hours before serving.
Garnish with mini Swedish Fish.