These Cherry Cola Icee Jelly Shots has cherry gelatin, cherry and cola Icee syrups, cola, and vodka for this twist on the frosty beverage.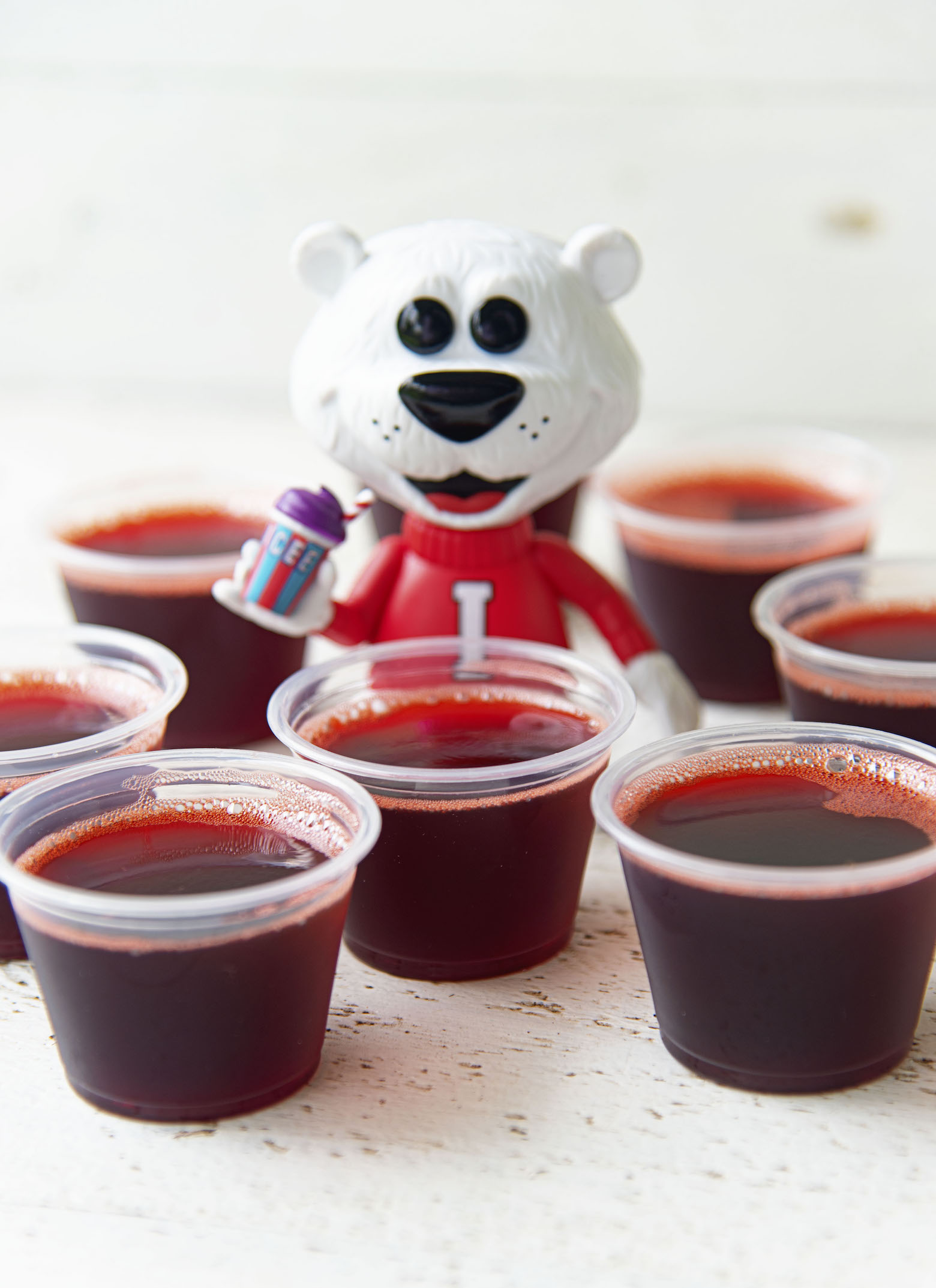 This post is not affiliated or sponsored by Icee or J and J Snack Foods. I simply used their syrups to flavor the jelly shots.
These Cherry Cola Icee Jelly Shots are a twist on my favorite Icee flavor combo growing up as a kid.
Most of my childhood I grew up in the Phoenix area.
So I was always looking for ways to cool off.
While pools and running through sprinkles is always an option, there is nothing like a cool beverage to refresh you.
Enter the Icee and the Slurpee.
Which guess what?
Is the same thing.
Yes, it's the same formula and recipe.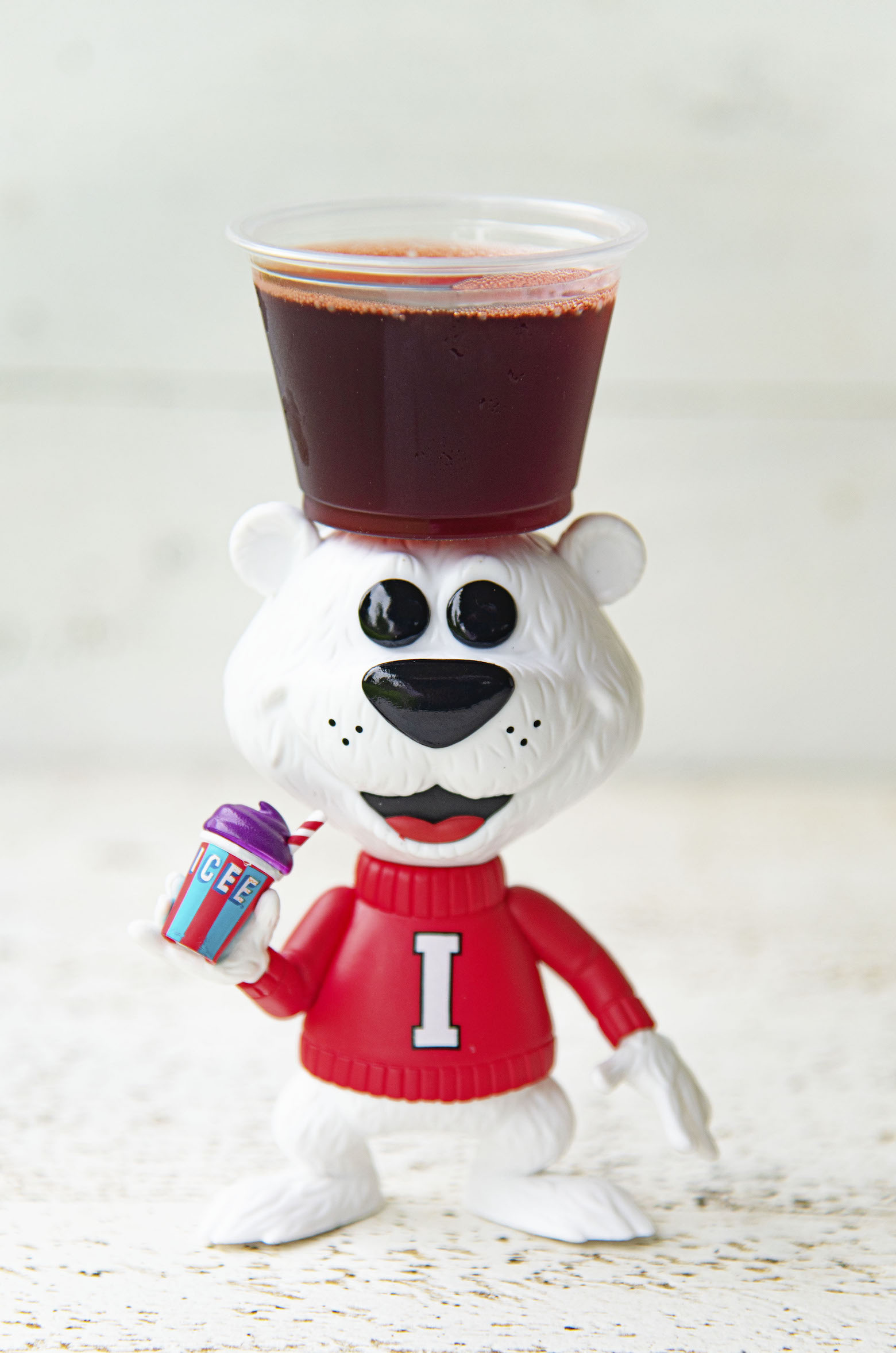 The only difference is that 7-11 struck a deal with Icee back in 1965 to sell Icees at their store but with a new name: Slurpee.
And 7-11 is the only place you can get a Slurpee.
Everywhere else they are sold they are known as Icee.
Either way, they are super yummy and cold.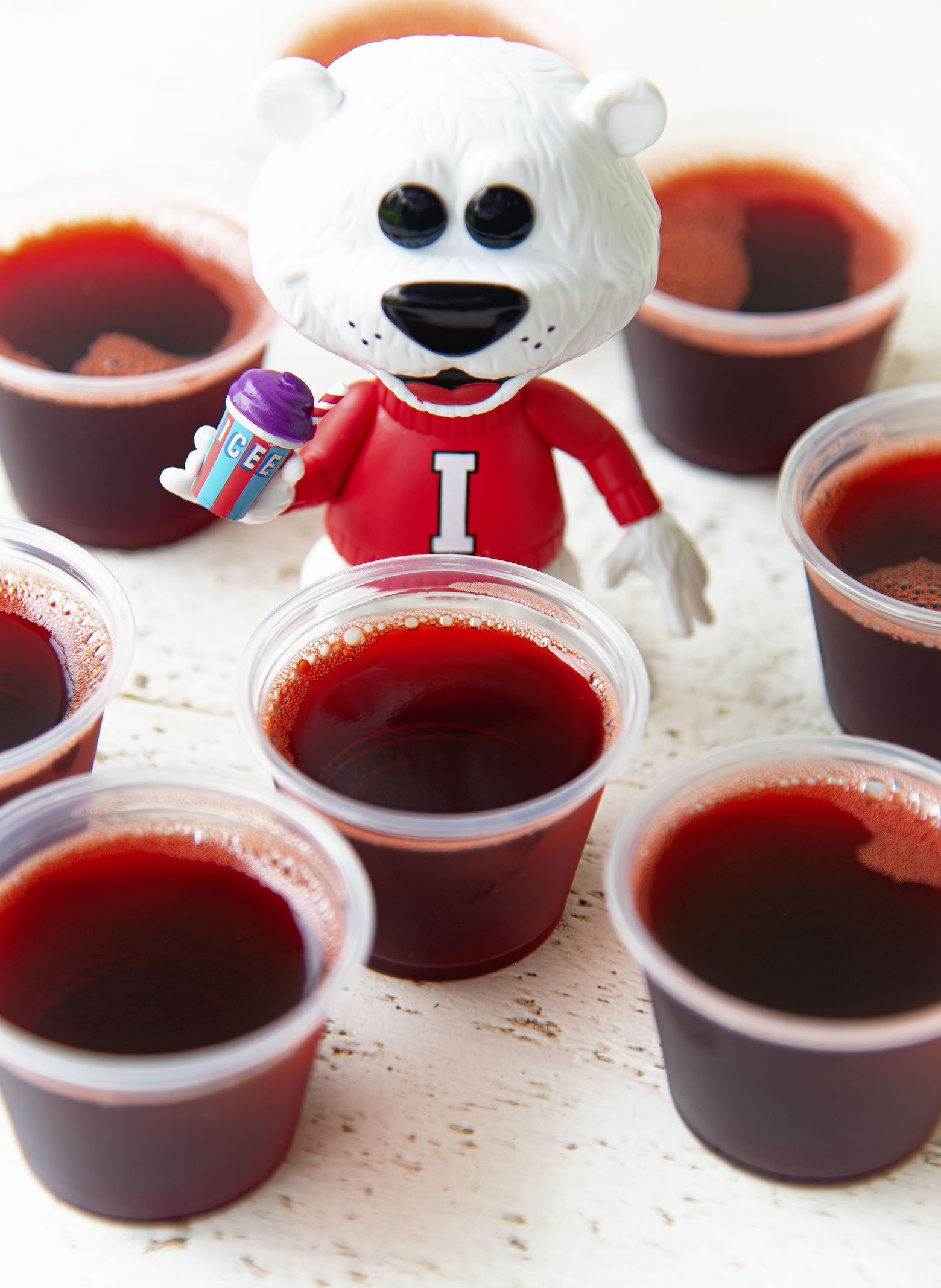 Originally I was an all cola Icee girl.
Sometimes I would get cherry because I liked that flavor too.
But whenever I got cherry I would be sad I didn't get cola.
Until one day when the store clerk opened our world and let us know we could mix flavors.
What?
Ummm, why did they hold out on me with this?
From that day on I became and cherry and cola combo girl.
Even if they have a new flavor I want to try, I will get the new flavor AND a cherry cola one.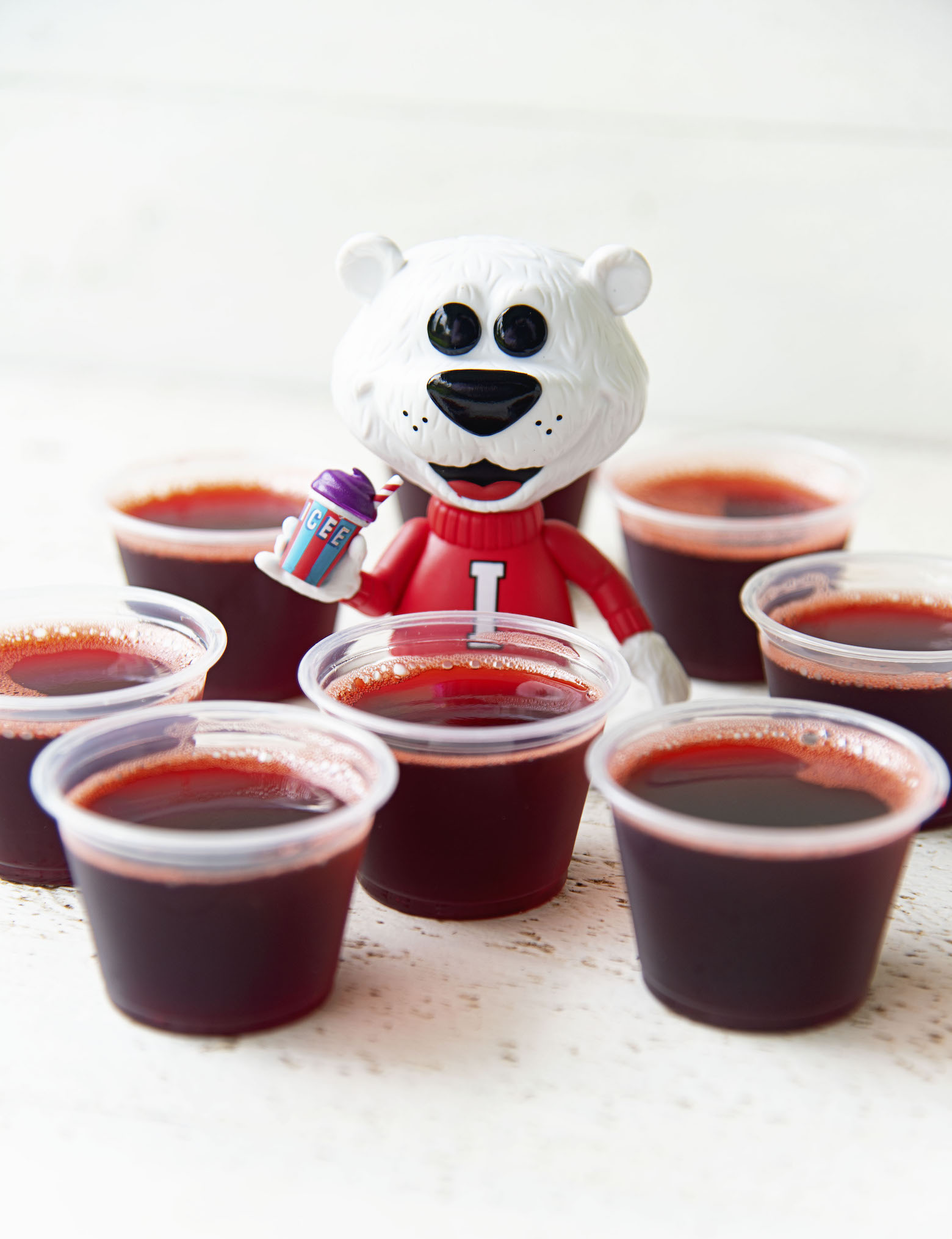 So when thinking about summer themed Jelly Shots I could make, I thought about Icee.
Then I found Icee syrups.
And while I can't replicate the frozen part I can have the flavor part.
People always ask, and I'm sure in the case of an Icee flavor, can you freeze Jelly Shots?
Technically, yes.
The flavor will be about the same.
But the texture will be very, very, very wrong.
Very wrong.
So don't do it.
Seriously, don't do it.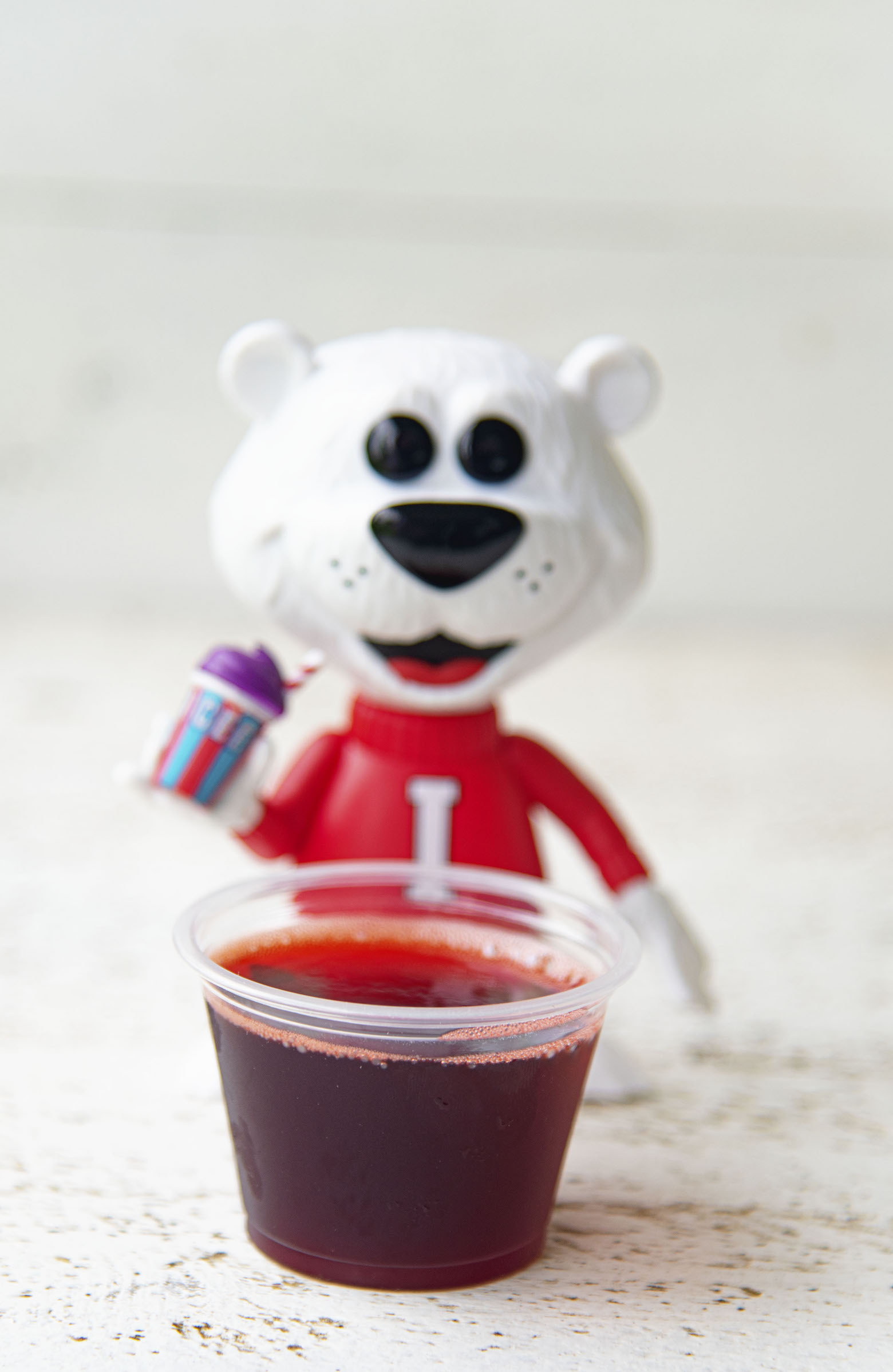 Do you have to use the Icee syrups?
Yes, and no.
If you want them to taste more like a cherry cola Icee then, yes, you need the syrups.
They have a very concentrated flavor which is why you don't need much.
If you just want a cherry cola flavor you can just use the cherry gelatin and cola.
But where is the fun in that?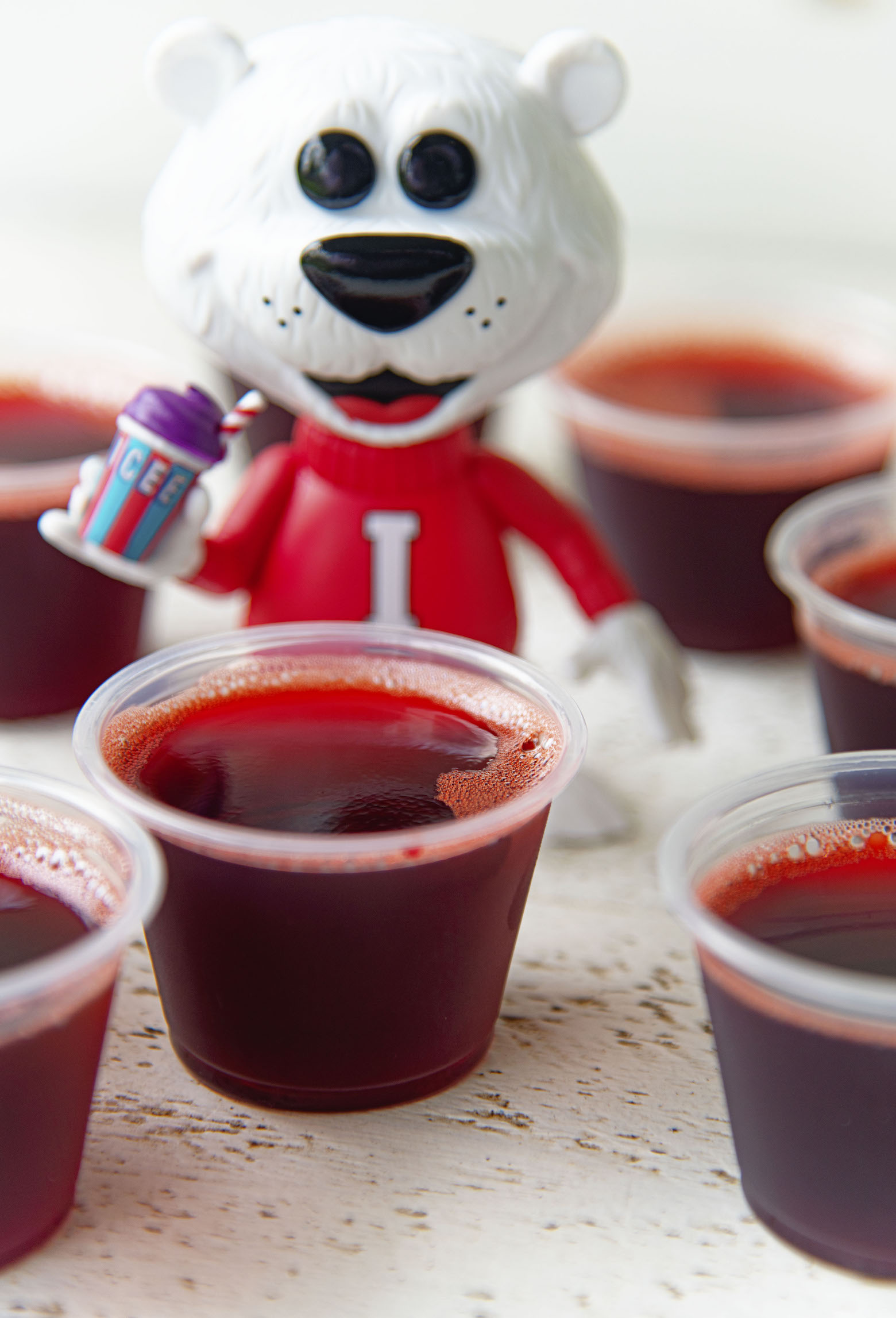 Things to remember when making Jelly Shots.
When throwing a party, you'll probably want to prepare 4-6 Jelly Shots for each guest.
This batch uses 6 ounces of gelatin and so you will get around 18-20 Jelly Shots.
If doing a half recipe and only using 3 ounces of gelatin you will only get 8-10 Jelly Shots depending on how you pour.
If using a garnish, don't place the garnish on the Jelly Shot until just ready to serve.
And as always it's a great day to order my cookbook.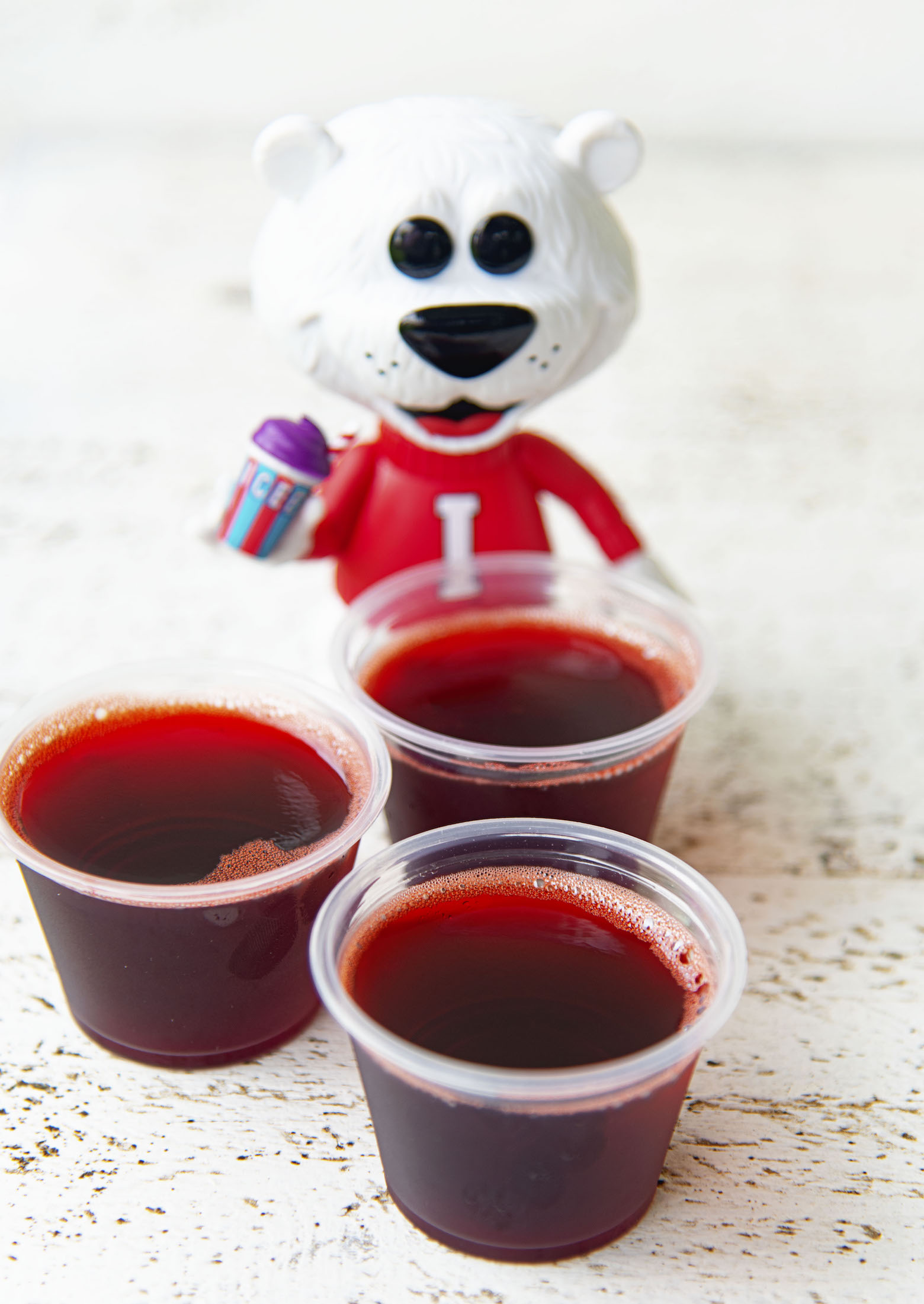 Want More Jelly Shots Recipes?
Peanut Butter Grape Jelly Jelly Shots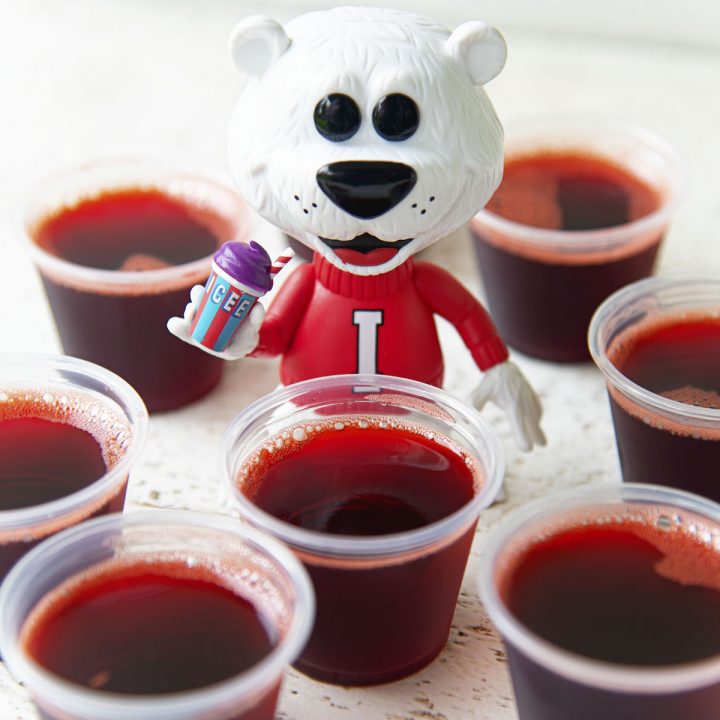 Cherry Cola Icee Jelly Shots
Ingredients
3 cups regular cola (don't use diet), divided
6 oz cherry gelatin
1 cup vodka
Instructions
Bring 1 1/2 cups of cola to a boil.
Empty gelatin powder into a large mixing bowl and add the boiling cola .
Continue stirring for two minutes or until the jello is completely dissolved.
Add in the cup of cold cola and vodka.
Stir until mixed and pour into 2oz. cups filled 1/2 to 3/4 of the way.
Let set up in fridge for at least 4 hours before serving.