These Pink Starburst Jell-O Shots are made with Starburst All Pink gelatin, Bailey's Strawberries and Cream, and whipped cream vodka.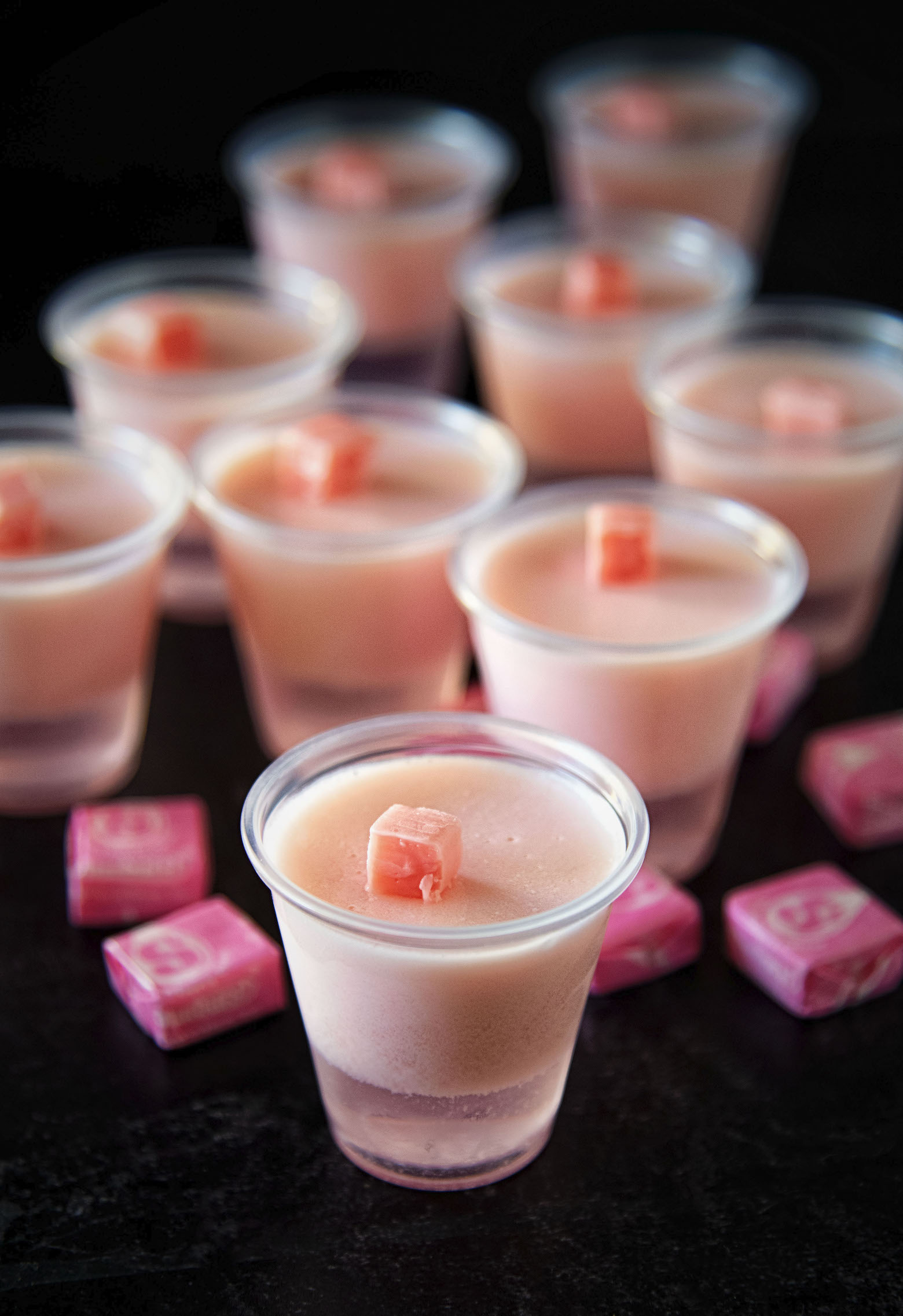 Happy Tipsy Tuesday!
I am so excited to bring you these Pink Starburst Jell-O Shots.
They have been on Pinterest for some time and I gave them a try and they tasted okay but they did not taste like pink Starburst.
But then this last week I was walking through Walmart and what did I see?
All Pink Starburst Gelatin.
What!?!?!?!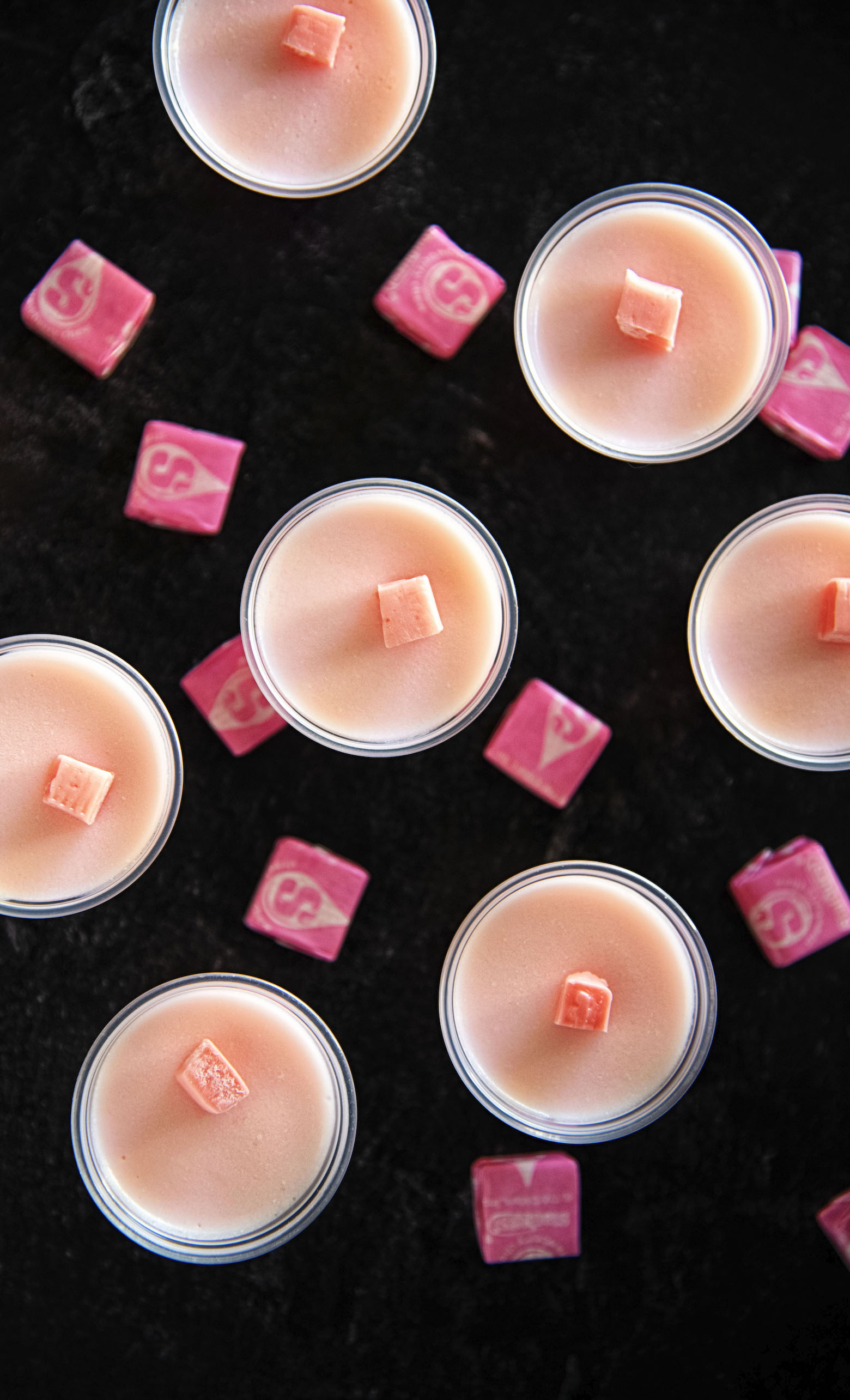 They had a few boxes of the Pink and some yellow.
I left the yellow. 😉
Apparently I should have bought more of it because when I went to link to where to buy it on this post they were sold out. 🙁
I'm assuming that is temporary.
Because I will be one sad panda if they don't have it anymore.
As far as I can see only Walmart seems to be selling it.
While sold out online it may very well be at your local store.
Go and buy it!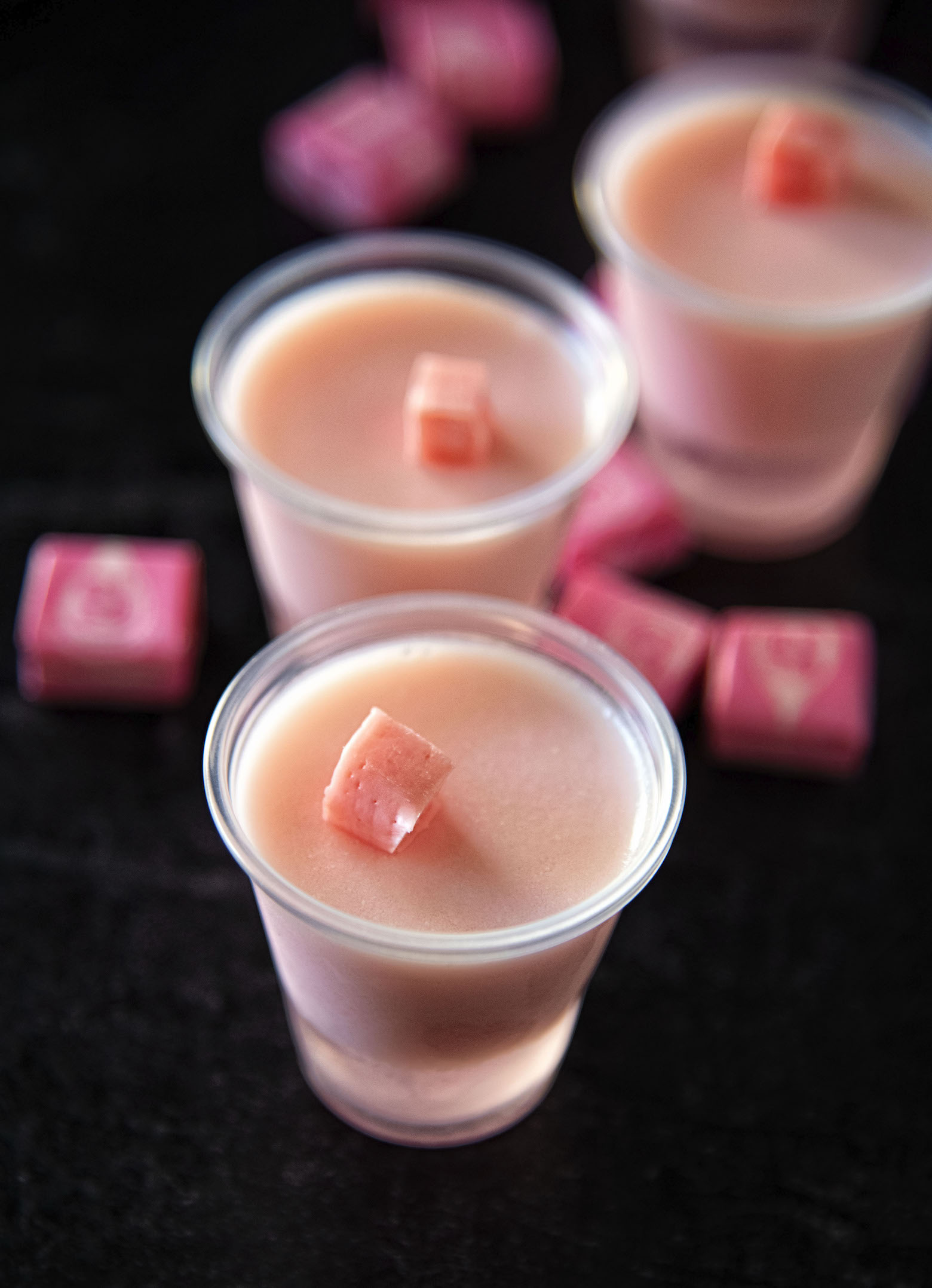 There is a reason why people make the joke that I'm no yellow Starburst, I'm a pink Starburst.
Because pink truly is the best.
I was so happy when Starburst realized this and made an all pink pack.
They first tried to put other reds in there but no!
Not the same.
Pink rules.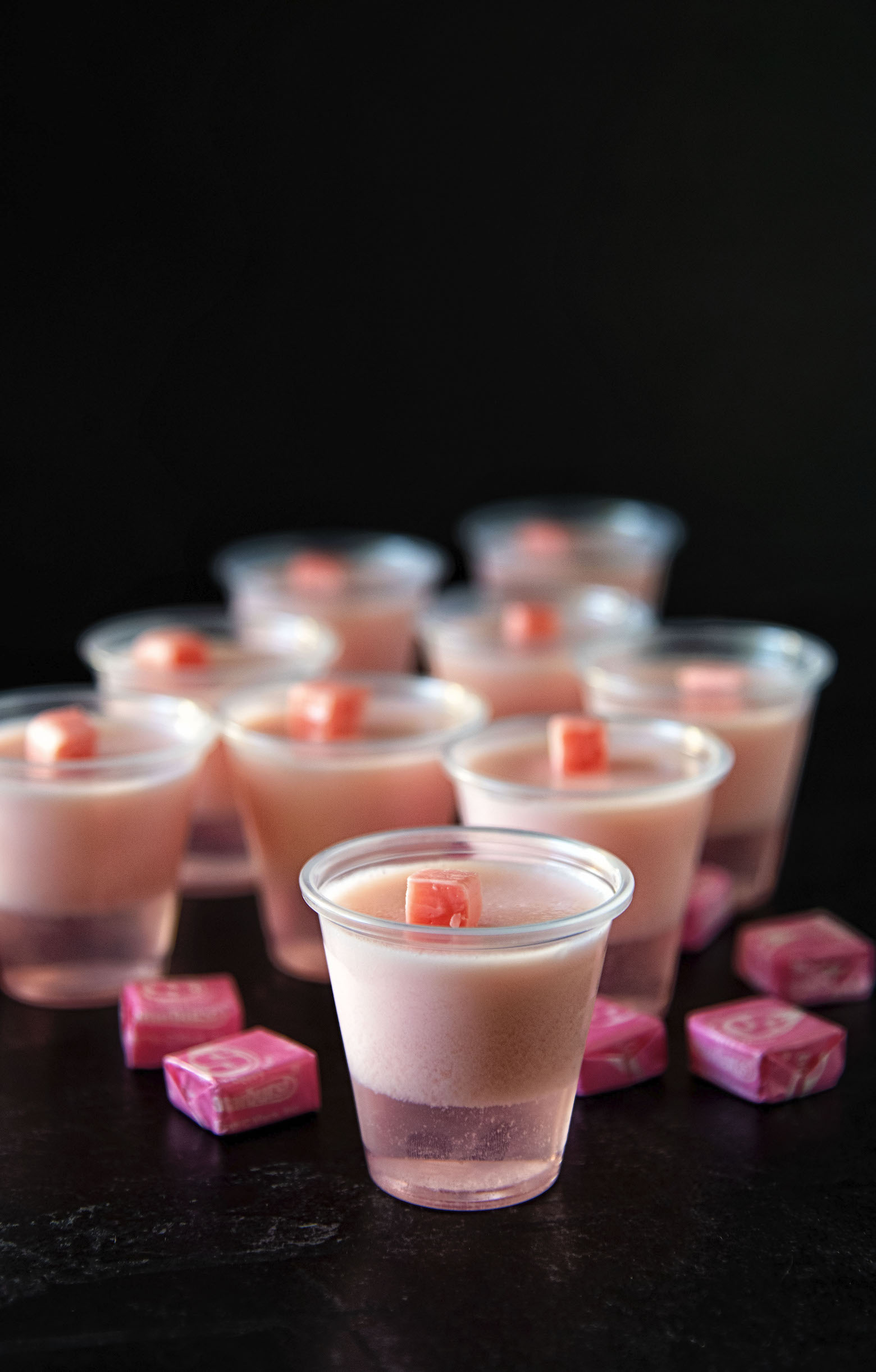 To answer the question does this taste like All Pinks Starburst?
Yes.
It was made by Starburst.
So it does taste like my favorite pink Starburst.
Granted it does taste like Starburst with vodka. 😀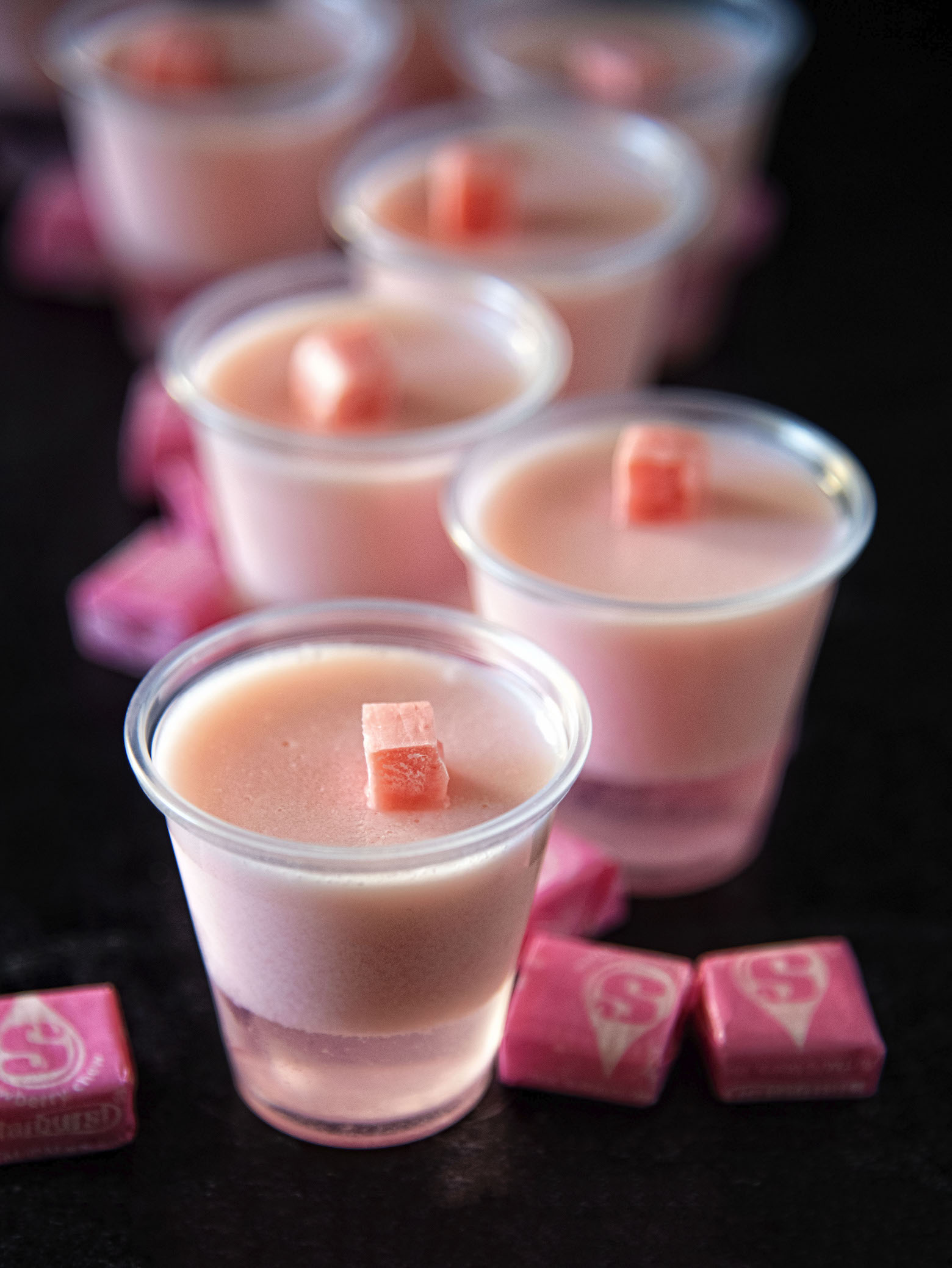 So this Halloween I suggest you make your own treat and add candy to your Jell-O shots. 🙂
Might definitely make the night more interesting when handing out candy.
And if you do have kids remember…raid their candy when they sleep for all the good candy. 😛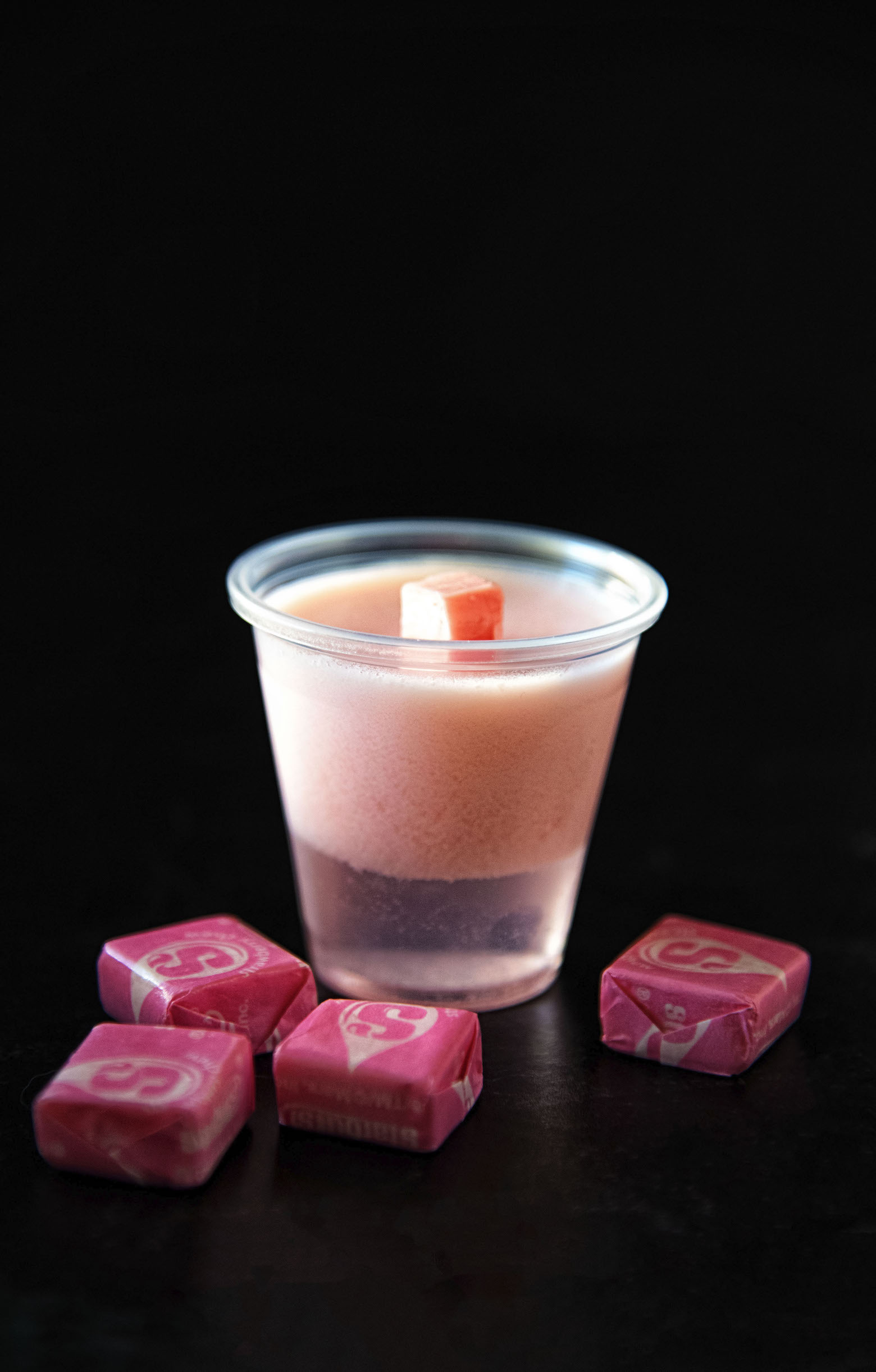 Want More Jell-O Shot Recipes?
Grape Limeade Vodka Jell-O Shots
Fireball Apple Cider Jell-O Shots
Black Cherry Spiced Rum and Coke Jell-O Shots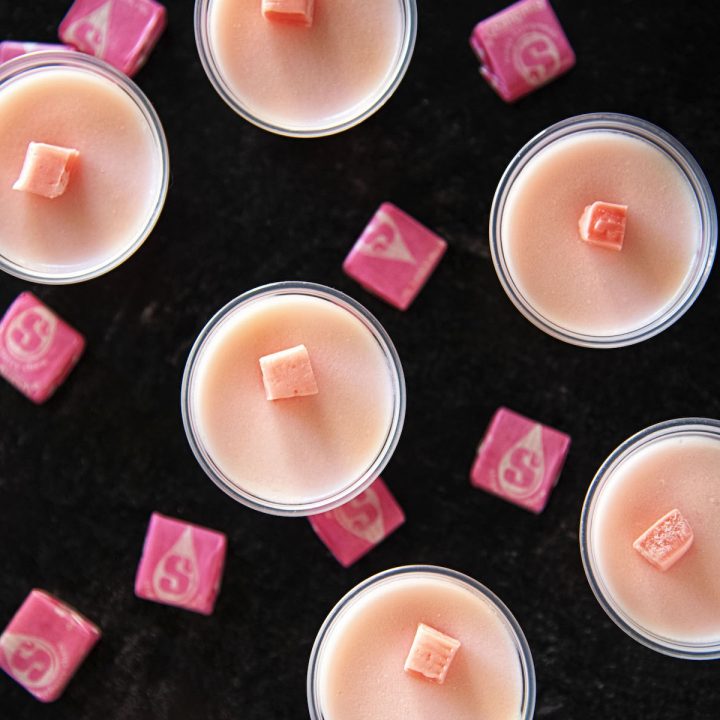 Pink Starburst Jell-O Shots
Ingredients
2 1/2 cups water, divided
1/2 cup whipped cream vodka
1/2 cup Bailey's Strawberries and Cream
Instructions
Bring 2 cups water to a boil.
Empty gelatin powder into a large mixing bowl and add the boiling water.
Continue stirring for two minutes or until the jello is completely dissolved.
Add in the 1/2 cup of cold water, Strawberries and Cream, and whipped cream vodka.
Stir until mixed and pour into 2oz. cups filled 1/2 to 3/4 of the way.
Top with a small piece of Pink Starburst.