This Creamsicle Marshmallow Jell-O Salad has Orange Jell-O, cream cheese, vanilla ice cream, Orange Cream soda, Cool Whip, oranges, and marshmallows.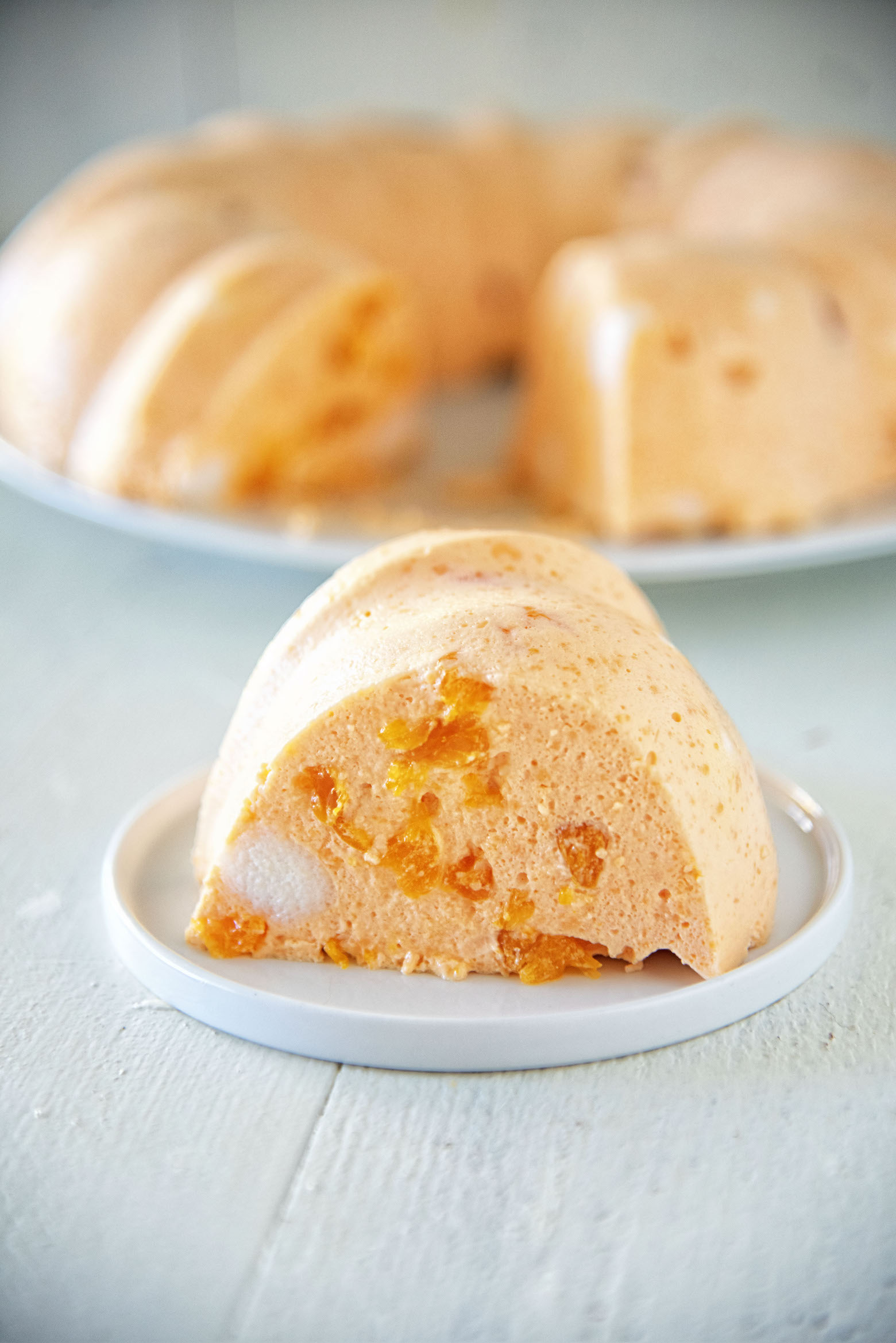 Yes, another Jell-O salad.
I've been obsessed with them lately.
Plus this one comes as a request from a reader.
Well, sort of.
I got a message after I posted the Cherry Coke Float Jell-O Salad .
They said they were surprised I didn't make a creamsicle one.
Which I took to mean that they wanted me to make a creamsicle one.
It makes sense because I have been on a creamsicle kick as of late.
So I made this Creamsicle Marshmallow Jell-O Salad.
Just like with the Cherry Coke Float flavor, adding vanilla ice cream really does add something to the salad.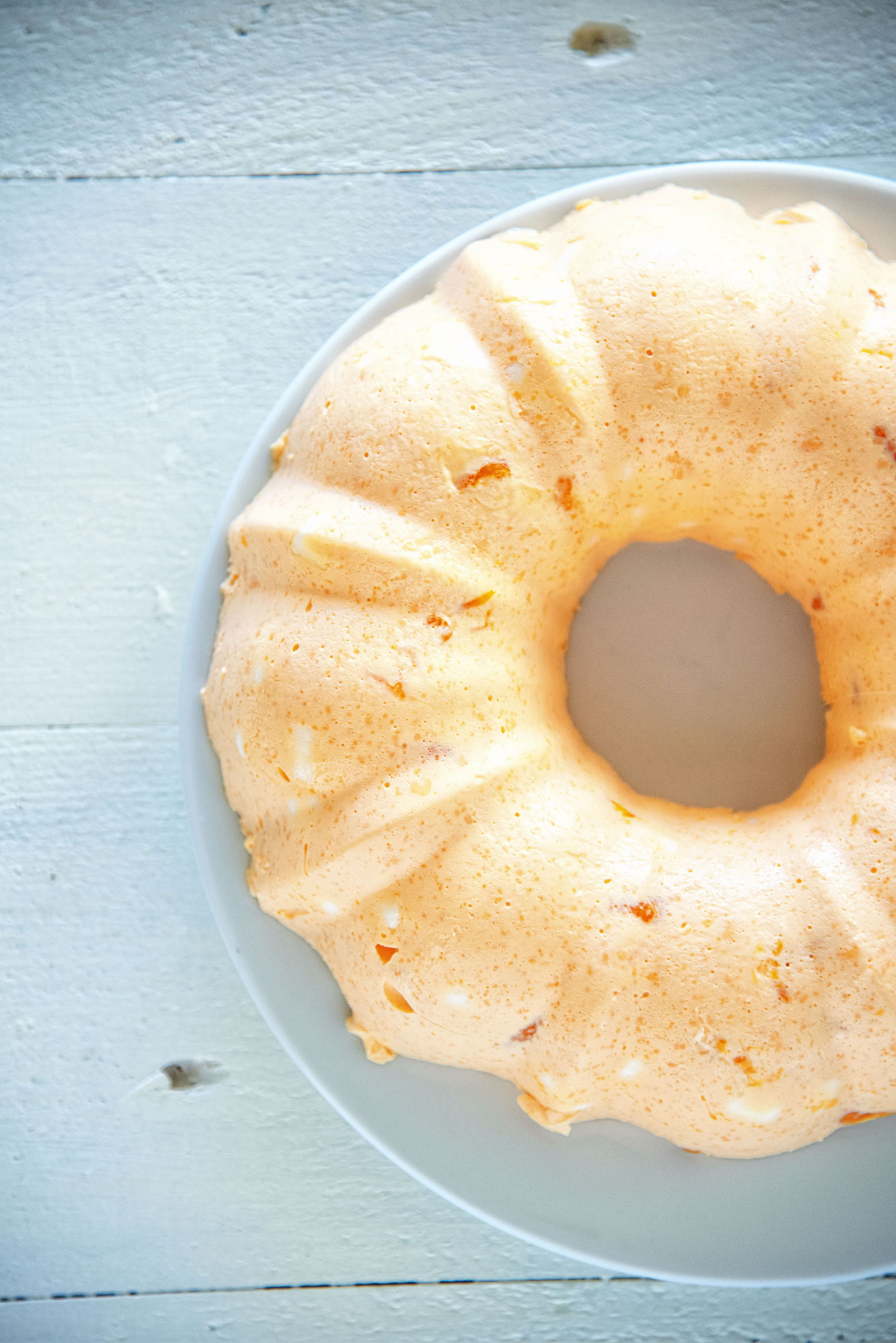 This recipes uses Stewart's Orange Cream Soda which is fantastic if you have never tried it.
They make it in diet too and it so does not taste like a diet soda.
It's my favorite.
If you can't find an orange cream soda, I suggest using 1/2 cup orange soda (like Sunkist) and 1/2 cup cream soda.
Be sure to drain your mandarin oranges well as you do not want the extra moisture in this salad.
If using the Bundt pan, I suggest dipping the pan in warm water for a few seconds to help release the Jell-O mold easier.
Or skip that hassle and just make it in a 9-x-13-inch pan.
This salad is light and airy and would be great for any gathering.
If you are a creamsicle fan this is for you.
Last but not least…it's a great time to order my cookbook. 😀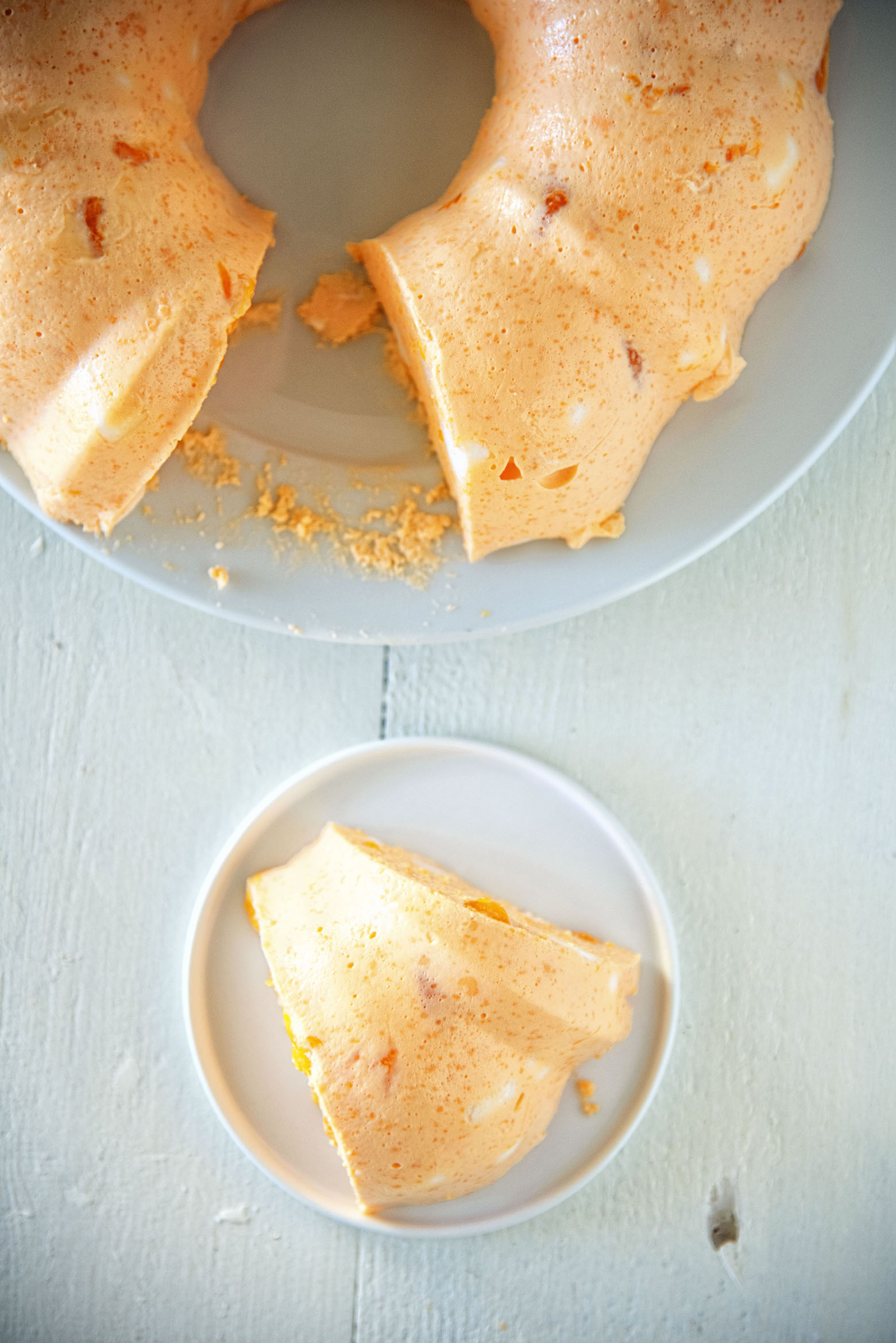 Creamsicle fan? Try these:
Creamsicle Crumb Topped Cinnamon Rolls
White Chocolate Chip Creamsicle Cookies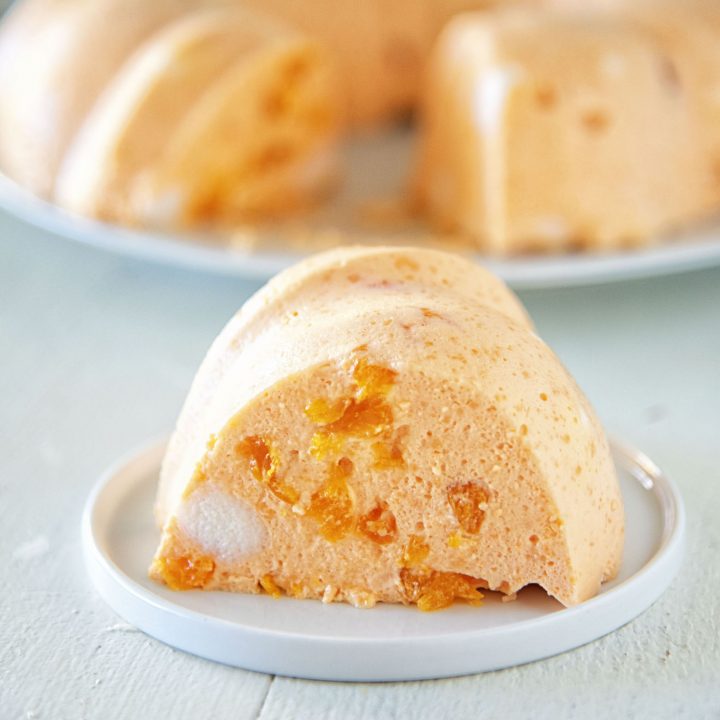 Creamsicle Marshmallow Jell-O Salad
Ingredients
1 (6 ounce) package Orange Jell-O
1 cup boiling water
1 (8 ounce) package cream cheese, at room temperature
1/3 cup melted vanilla ice cream
1 (11 oz) can mandarin oranges, drained
2 cups mini marshmallows
1 cup Orange Cream Soda (I used Stewarts)
1 (8 ounce) carton of Cool Whip (or whipped cream)
Instructions
Dissolve Jell-O in boiling water.
In a mixing bowl, beat the cream cheese and vanilla ice cream until fluffy.
Stir in Jello and beat until smooth. I usually put it in the blender to fully mix.
Add the Orange Cream soda and mix until incorporated.
Chill the mixture in refrigerator for about 30-40 minutes, so that when you lift it with a spoon it is clumpy.
Fold in the Cool Whip, mandarin oranges, and mini marshmallows.
Pour into a 9-x-13-inch pan or Bundt pan.
Refrigerate for 3-4 hours or until firm.
If serving in pan, will make about 16 squares for 9-x13 pan or about 8 for a Bundt.