These Hot Chocolate Pudding Shots are made with hot chocolate, chocolate pudding mix, marshmallow syrup, vodka, and chocolate liqueur.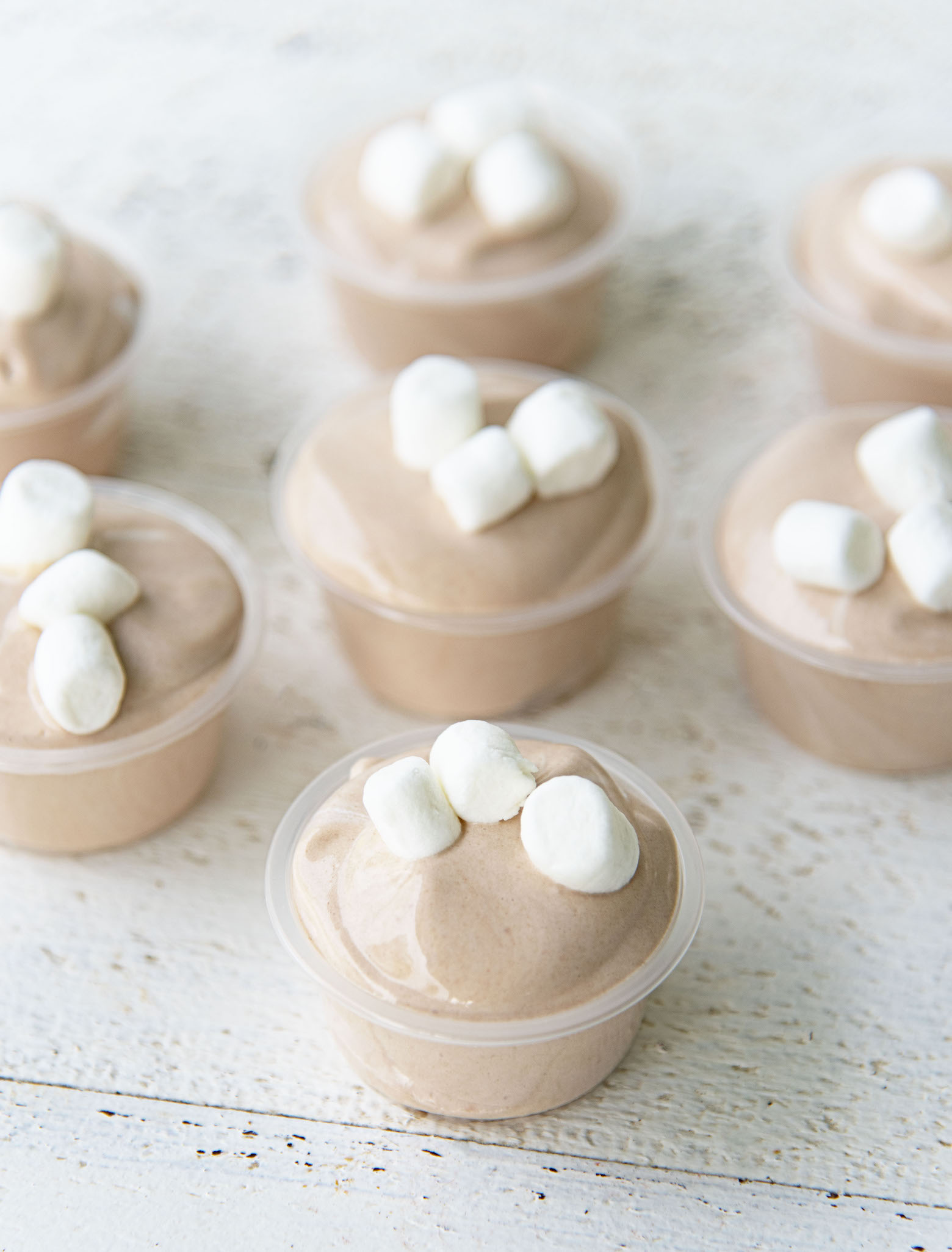 So ever since I saw that Trader Joe's was selling a Cocoa Cream flavored liqueur I knew I wanted to make Hot Chocolate Pudding Shots.
I was able to find mine easily but if you do not have a Trader Joe's you can use any chocolate liqueur.
Such as Godiva.
Or Creme de Cacao.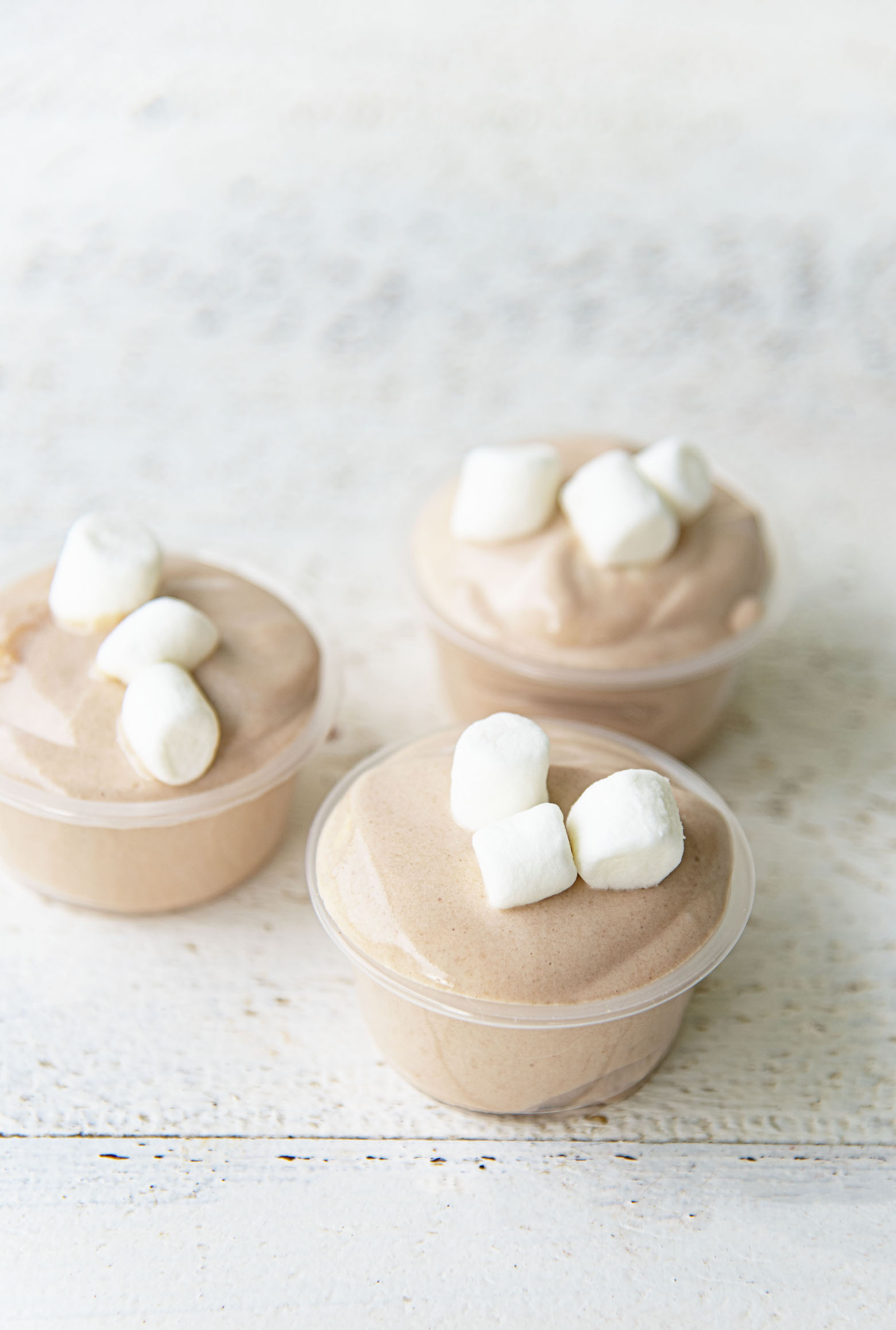 While this time of year we tend to like hot chocolate for its warm properties, if we drink iced lattes, we can have cold hot chocolate.
I realize that's an oxymoron but just go with it.
The other thing used in this recipe is marshmallow syrup.
As in syrup you use in your coffee.
However, most of those are toasted marshmallow flavoring.
But you can find it as a marshmallow extract.
If you end up using the extract do not use a full TBSP worth as that would be way too much.
I would use about a tsp.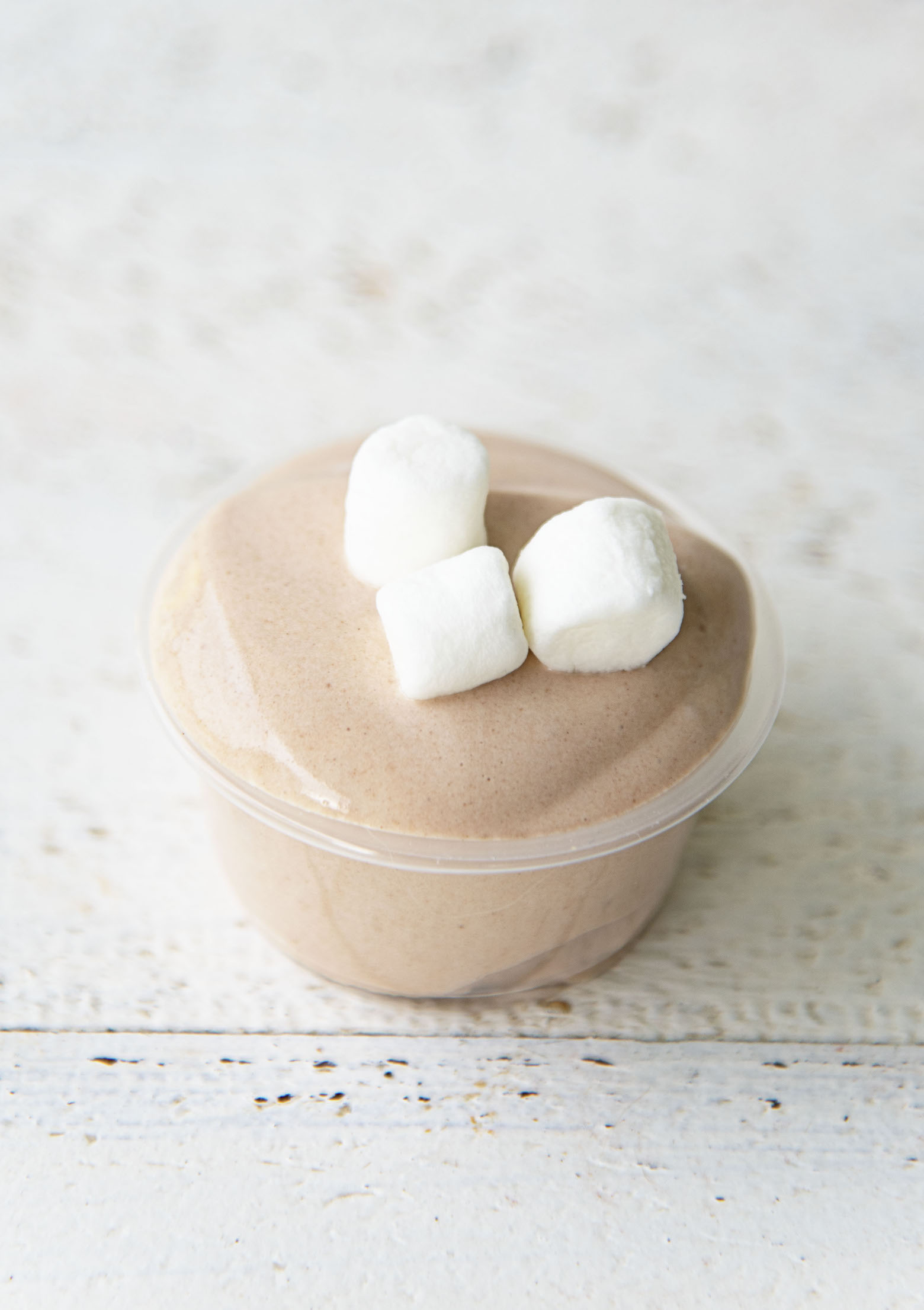 If you don't like marshmallows you can skip the flavoring altogether.
You won't need to add anything to the pudding since it's only a TBSP of liquid.
I will say it's not as fun without marshmallows.
Hot chocolate was meant to go with marshmallows.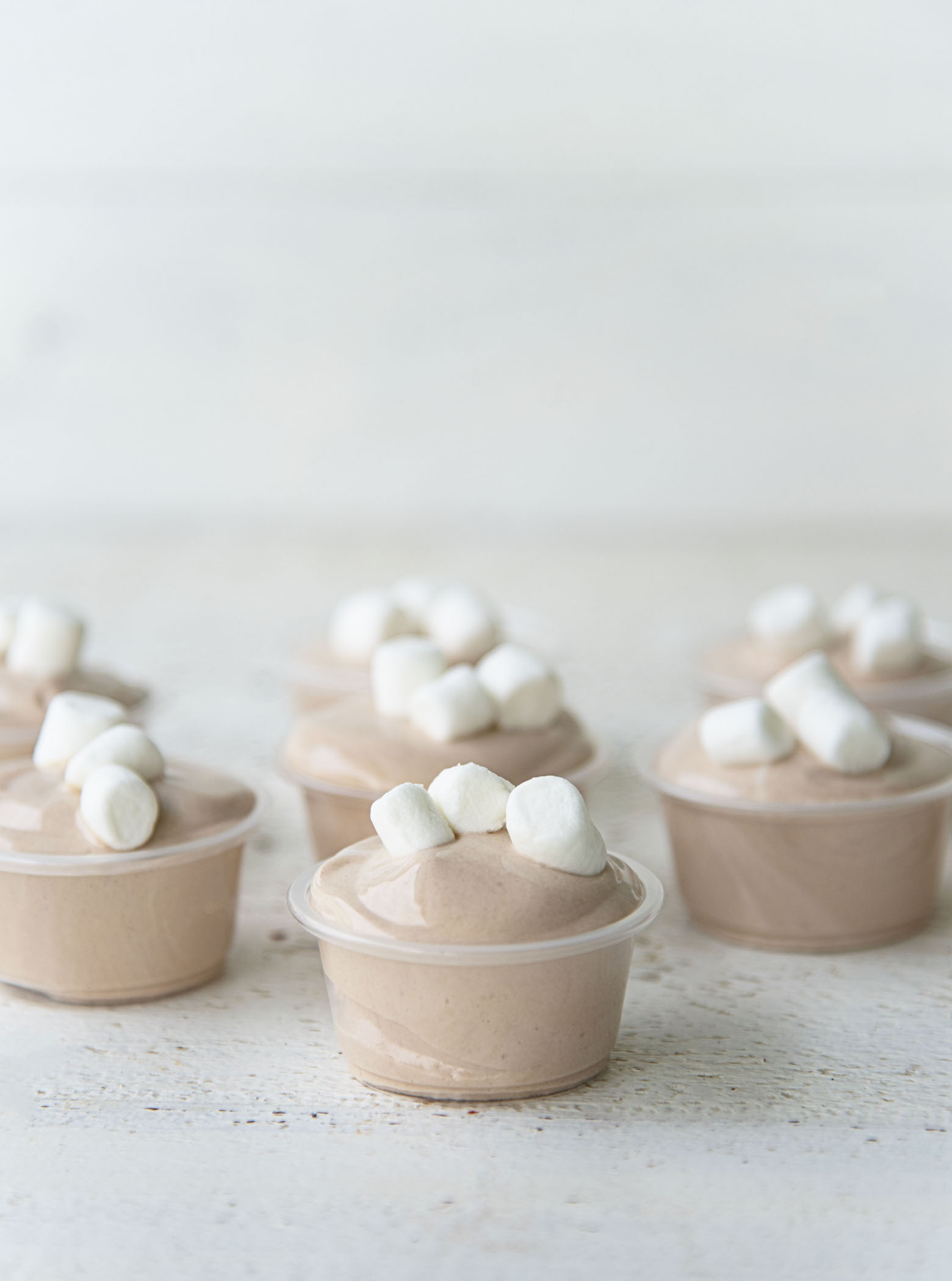 Tips For Making Pudding Shots:
Remember when using any alcohol that is more than 80 proof can make your pudding shots runny.
Most vodkas run at 80 proof and that is usually the highest alcohol content booze I use so you should be fine.
But always good to check.
Don't skip the Cool Whip.
Many people ask can they use whipped cream instead.
Yes, you can.
However, make sure that you do not use the kind out of a can.
That will not hold up.
I've always made mine with Cool Whip just because I feel it holds it shape better in pudding shots.
Be sure to chill them for at least 30 minutes.
While I say to chill them for at least 30 minutes I usually end up chilling them for much longer.
Often I make up the pudding the night before and place it into an airtight container and then scoop the day of the party.
Saves time on the day of the party.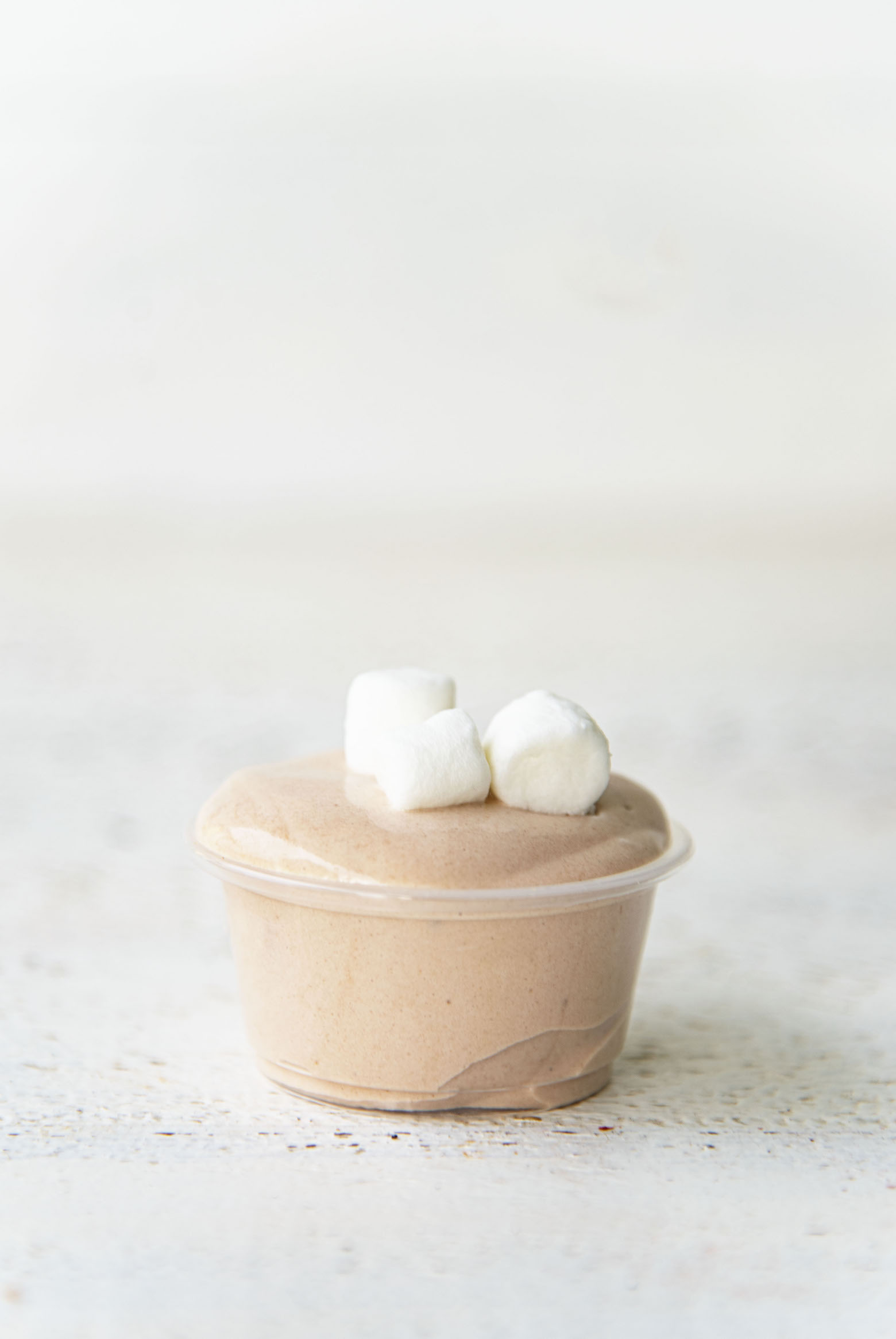 You can top these with mini marshmallows or you can use Mallow Bits.
It's really about what you prefer.
P.S. It's a great day to buy my cookbook Holy Sweet!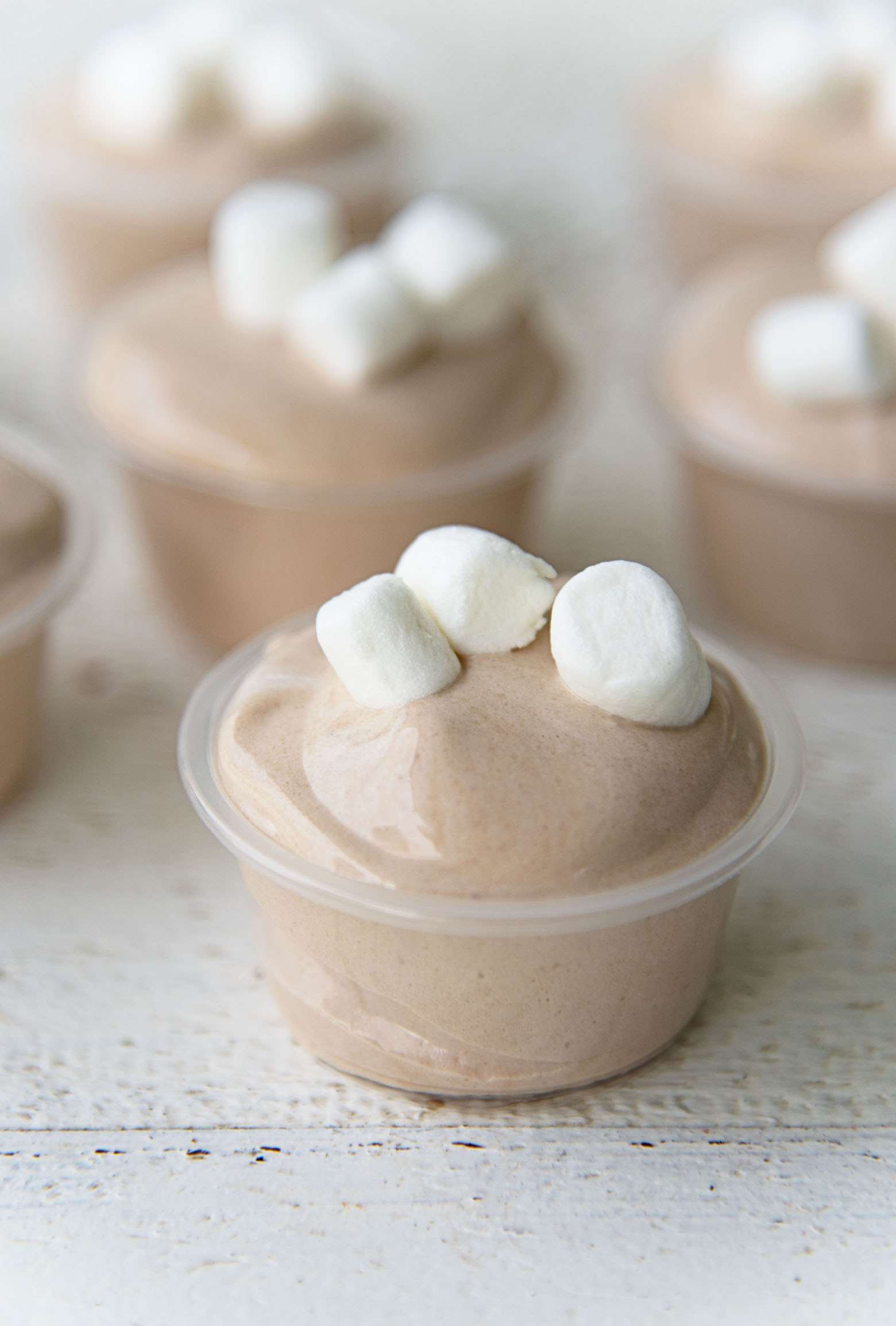 Want More Pudding Shots?
Circus Animal Cookie Pudding Shots
Drumstick Ice Cream Pudding Shots
Pineapple Upside Down Cake Pudding Shots
Chocolate Frosty Pudding Shots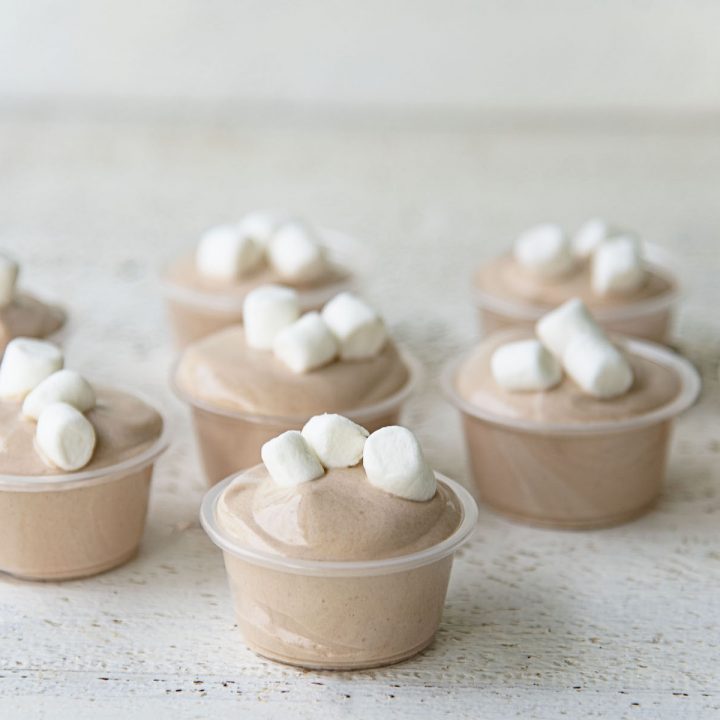 Hot Chocolate Pudding Shots
Ingredients
1 1/2 cups whole milk
1/4 cup hot chocolate mix
3.4 oz Sonic Instant Chocolate Shake Pudding or any instant chocolate pudding
1 TBSP marshmallow flavored syrup
1/4 cup vodka
1/4 cup chocolate liqueur (I used Trader Joes Cocoa Cream liqueur)
4 oz Cool Whip (thawed)
marshmallow for garnish
Instructions
In a medium saucepan add the milk and hot chocolate mix.
Heat over medium heat until it just starts to simmer. We just want the cocoa mix to dissolve into the mix. So that it's not grainy in the pudding.
Once cocoa has dissolved place into a heat/fridge save container.
Place hot chocolate in fridge for at least an hour to cool down.
In a large mixing bowl, whisk together the pudding mix, hot chocolate, marshmallow syrup, vodka, and chocolate liqueur.
Whisk together until it starts to get thick, about 3 minutes.
Fold in the thawed Cool Whip.
Then whisk until smooth.
Cover the bowl with plastic wrap and place in fridge for at least 30 minutes.
Scoop pudding into shot glasses and garnish with marshmallows if desired.