This Lemon Summer Squash Quick Bread uses both zucchini and yellow summer squash to make this tart veggie filled quick bread.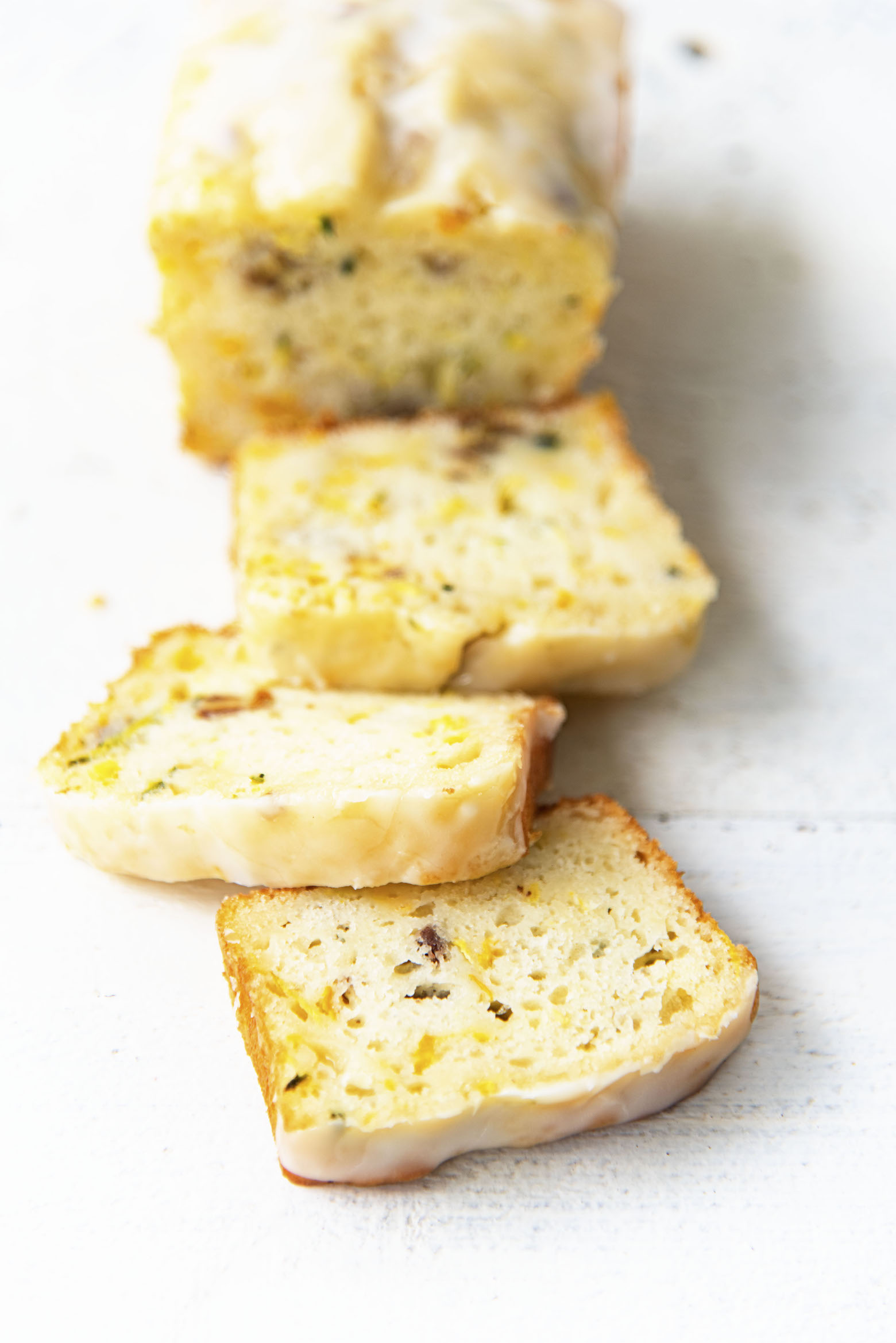 When I lived in Arizona, if someone had a small garden in their yard, they hoarded the vegetables they got.
Not because they didn't want to share, but because in that dreadful heat the veggies don't grow that great.
Oh sure, certain ones do.
But even those that grow tend to grow small.
Every now and then someone would offer me a zucchini and I would take it so I could make zucchini bread.
Flash forward to moving to Washington state.
Where almost everyone has a garden and food actually grows here.
My first neighbor I had when I moved here asked if I wanted some of the zucchini she grew.
I said yes, all that you can give me. That is the wrong thing to say in this state.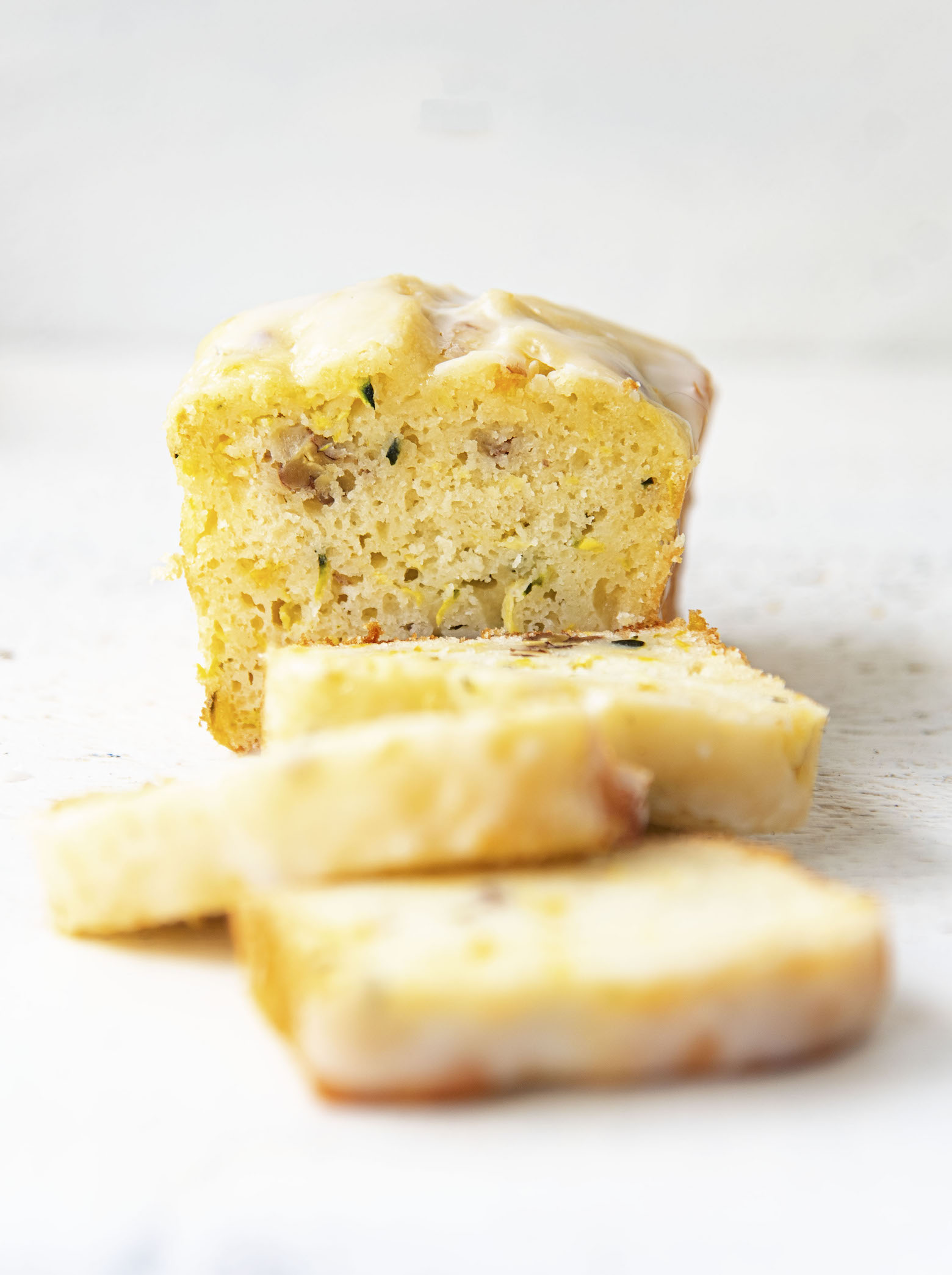 See the first week I got about 5 decent sized zucchini and thought wow, she gave me all her zucchini.
By the time we hit peak summer squash season I was getting bagful after bagful of zucchini almost daily.
The squash parade would not stop.
I knew when signing up for our CSA that I would not doubt get summer squashes.
And I was not wrong.
Yes, they are huge.
Like could come in handy at the porn convention in Las Vegas huge.
And so I have to figure out what to do with it all.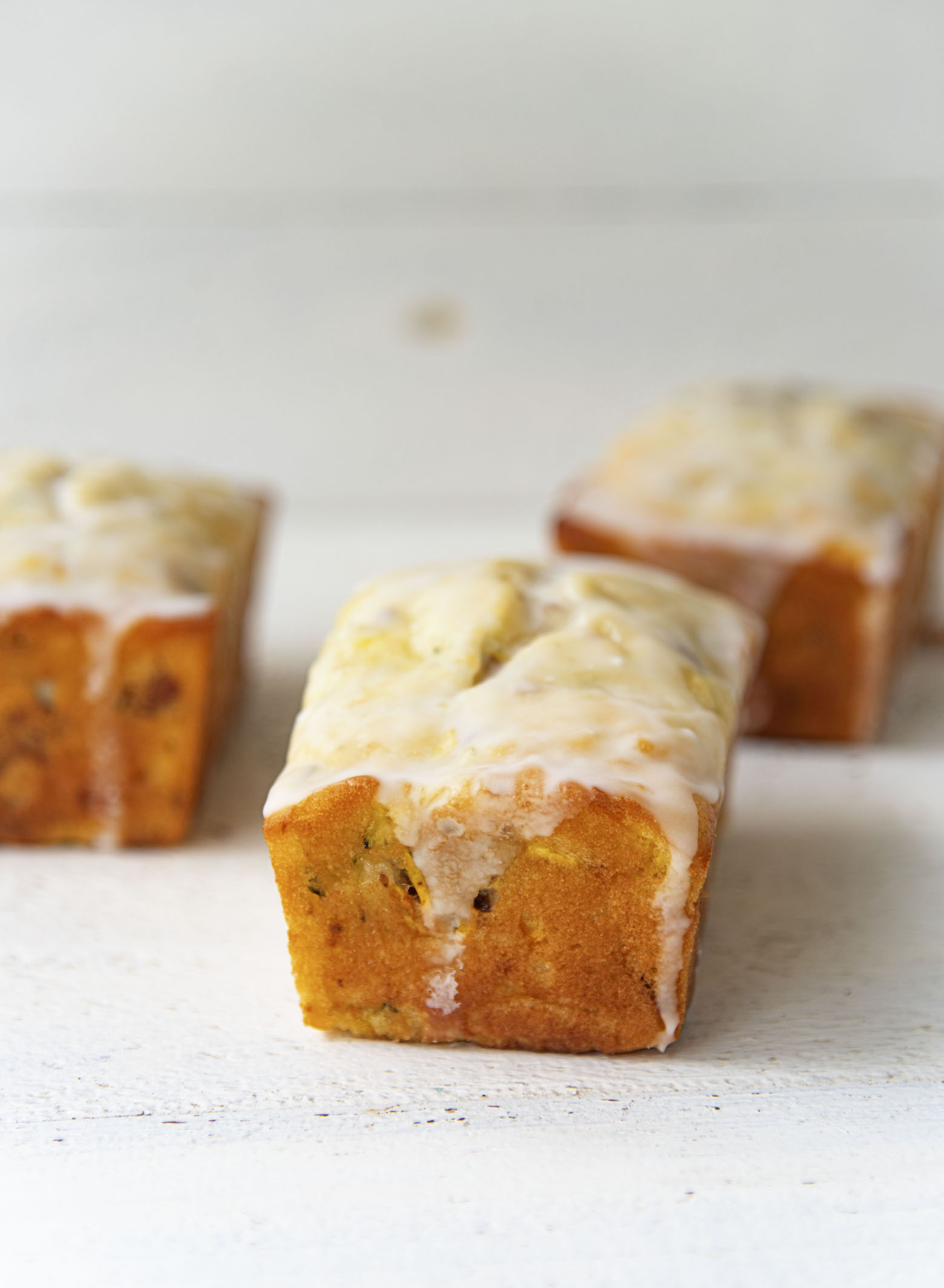 This last box from the CSA had more summer squash than zucchini.
They are both about the same to be honest.
So I decided to grate them both up like you do for zucchini bread.
Worked out perfectly.
If you too get overwhelmed with summer squashes this time of year I suggest you add this Lemon Summer Squash Quick Bread to your rotation.
Be sure to order my cookbook.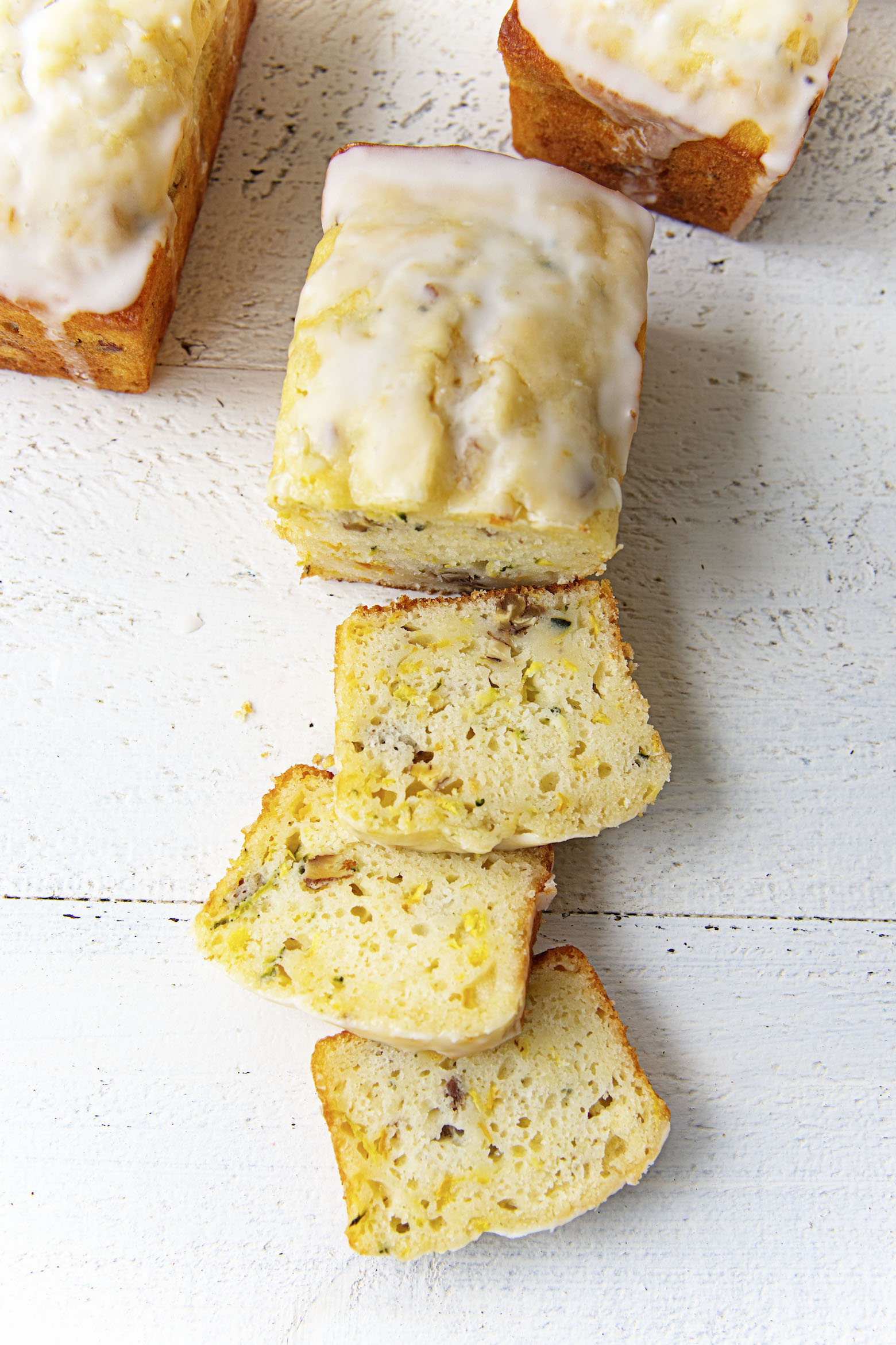 Want more Quick Bread Recipes?
Salted Caramel Apple Fritter Bread
Mini Caramel-Glazed Honey Crisp Apple Bread
Apple Cinnamon Buttermilk Bread
Zucchini Walnut Bread with Lemon Glaze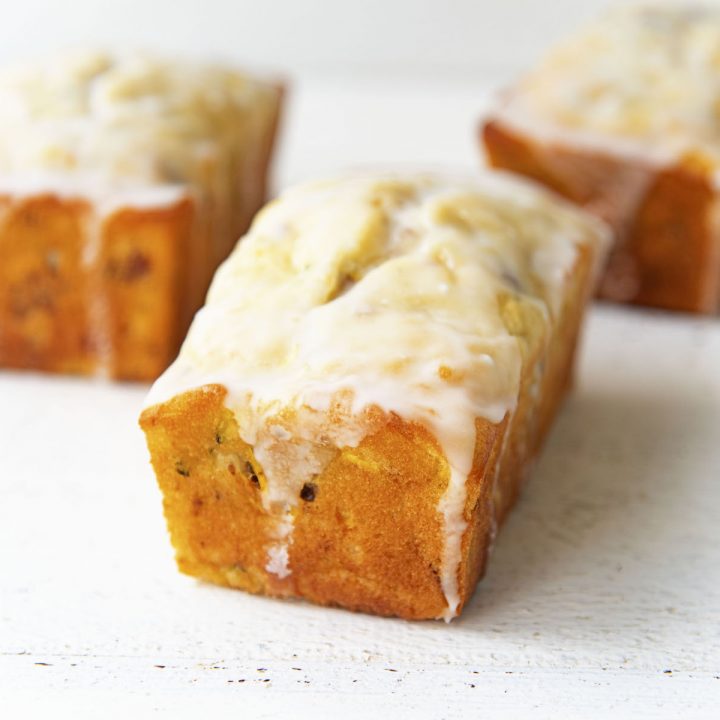 Lemon Summer Squash Quick Bread
Ingredients
For the Bread:
1/2 cup vegetable shortening
1 1/4 cup granulated sugar
2 large eggs
1 cup full fat buttermilk
1 lemon, zested and juiced (about 1/4 cup lemon juice)
2 cups all-purpose flour
2 tsp baking powder
1/4 tsp kosher salt
1 cup mix of summer squash and zucchini, grated and squeezed dry
1/2 cup walnuts, chopped
For the Glaze:
3 TBSP unsalted butter, at room temperature
1 ½ cups powdered sugar
1/3 cup lemon juice
Instructions
For the Bread:
Preheat oven to 350 F.
Spray a 9 x 5 loaf pan with baking spray and set aside.
Using a stand mixer with the paddle attachment, cream together the vegetable shortening and sugar.
Beat in the eggs, buttermilk, lemon zest and juice until well combined.
With the mixer on low, add in the flour, baking powder, and salt.
And mix until just starting to come together.
Fold in the squash, zucchini, and walnuts.
Pour into loaf pan and bake for 60 minutes, or until toothpick inserted in bread comes out clean.
Cool on a wire rack.
For the Glaze:
Whisk all the ingredients together and drizzle over the cake.