These Potato Salad Deviled Eggs combine two summer BBQ favorites into one delicious portable appetizer that everyone can enjoy.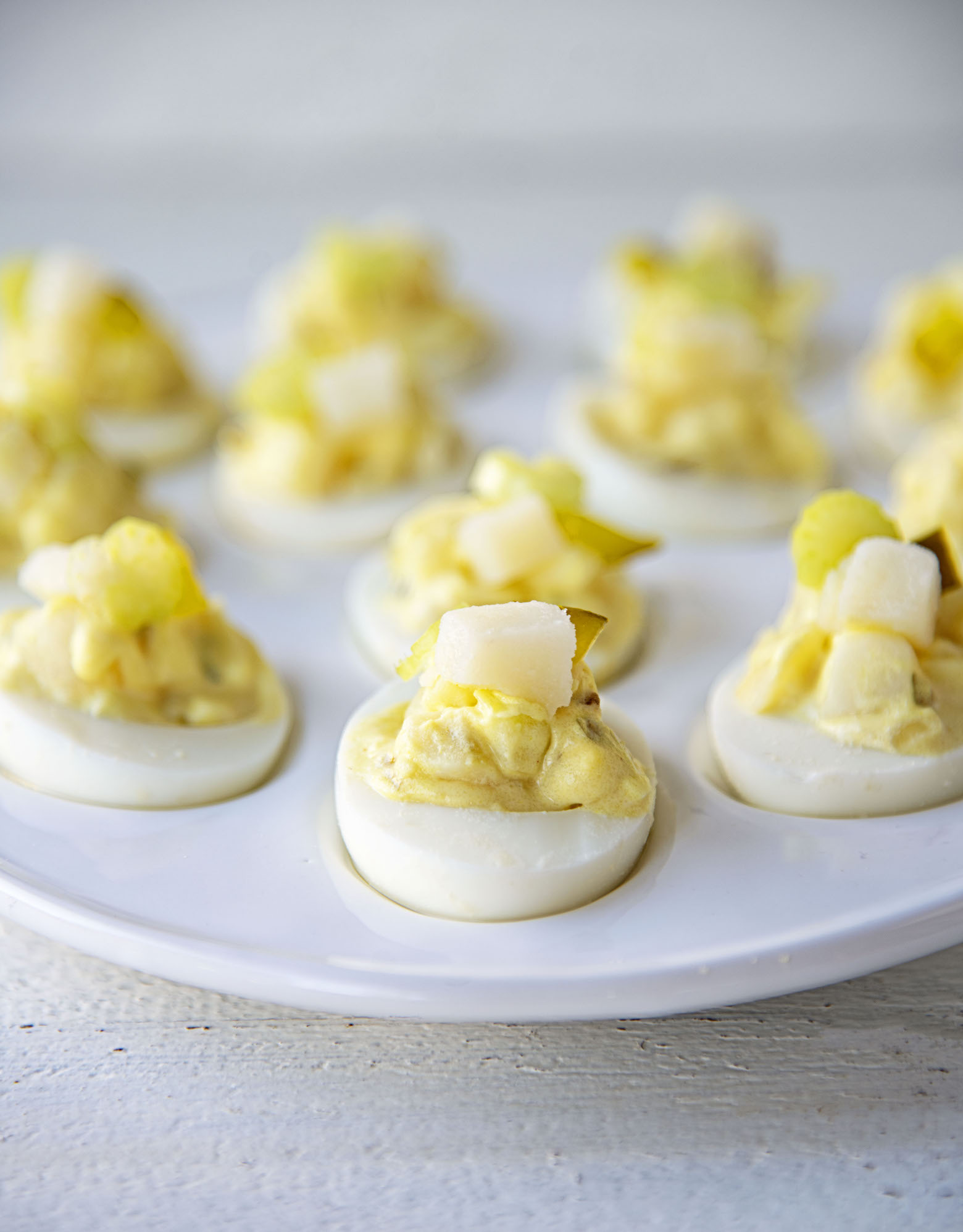 Two things I love to see when I go to a barbeque at someones house.
Potato Salad and Deviled Eggs.
So I figured why not just combine the two together?
At least when you bring these to a cookout you know that there at least will be something you want to eat there.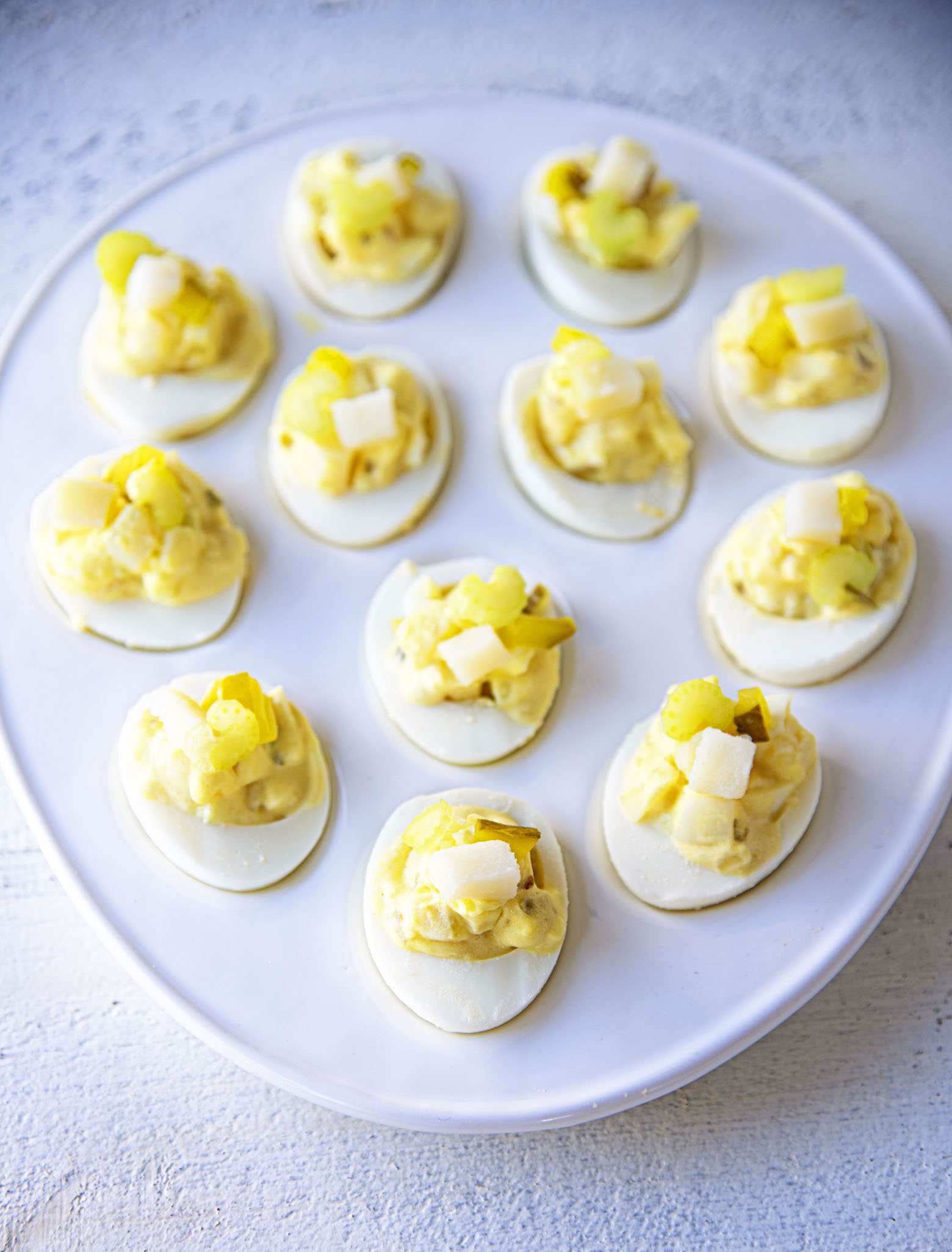 The filling for these is based on my mom's potato salad that I grew up on.
Wasn't exactly fancy by any means.
But it's definitely the taste of nostalgia for me.
The dash of pickle juice is what really makes it special to me.
I used dill pickle juice in this recipe.
But my mom does use a sweet pickle that is my grandmother's recipe for pickles.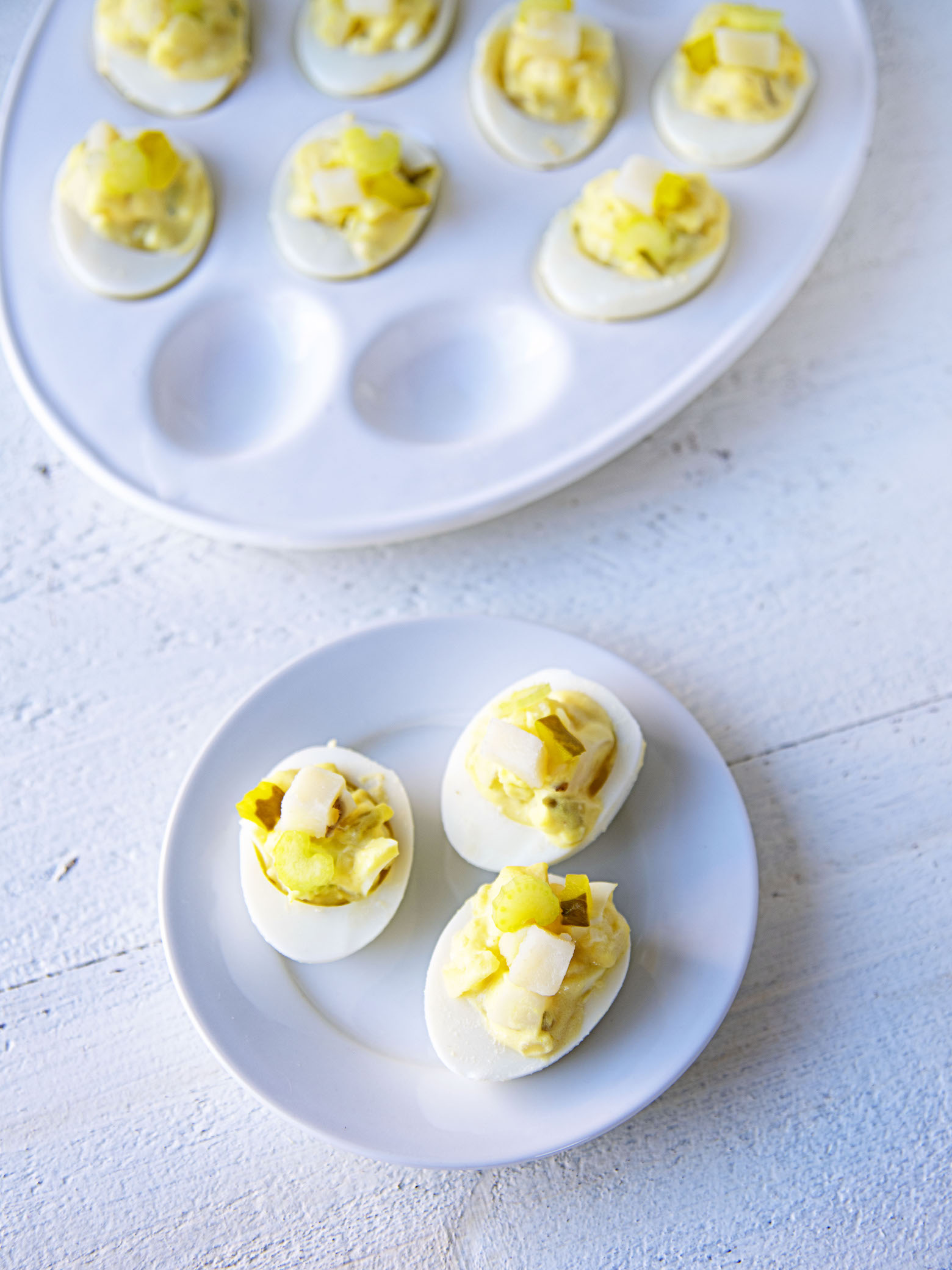 If you prefer sweet pickles to dill pickles you can easily substitute the pickles.
Same goes for the Miracle Whip.
If you are mayo person feel free to substitute.
I just use Miracle Whip because of the tang it has.
Last but not least…it's a great time to order my cookbook. 😀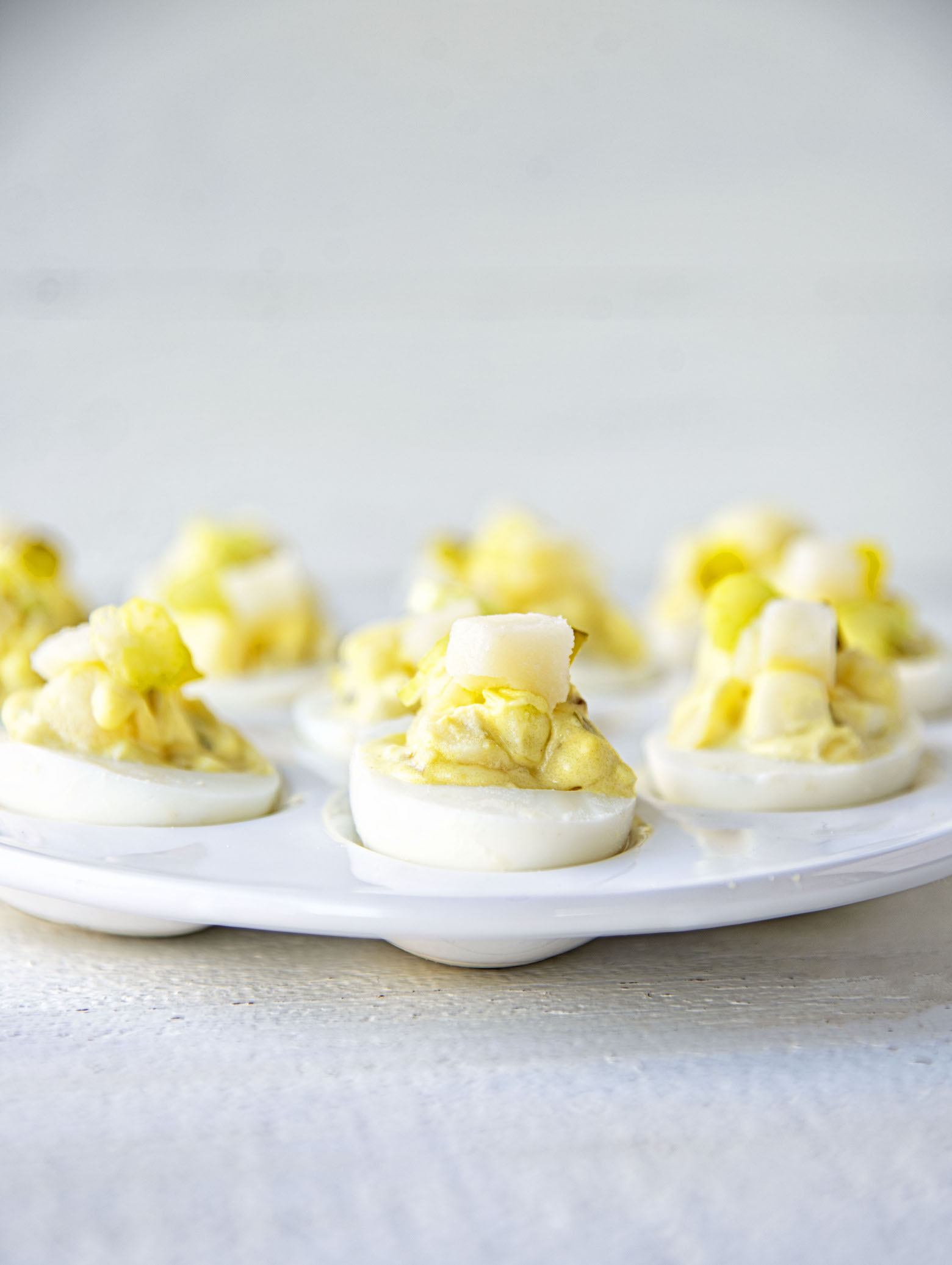 Want More Deviled Eggs?
Honey Mustard Pretzel Deviled Eggs
Bacon Caesar Salad Deviled Eggs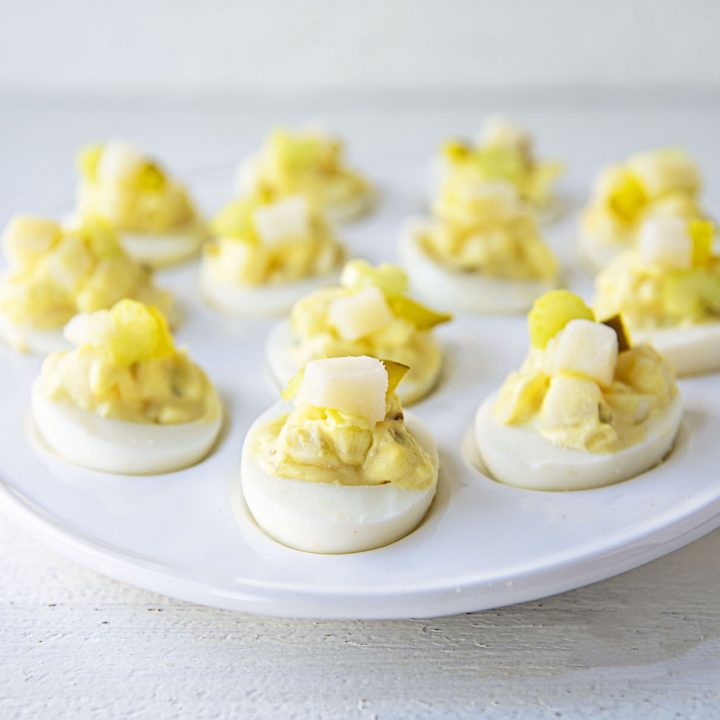 Potato Salad Deviled Eggs
Ingredients
9 eggs, divided
1 large potato, finely diced
1 medium celery stalk, finely diced
1 TBSP dill pickle relish
1 TBSP dill pickle juice
2 tsp mustard
4 TBSP Miracle Whip (or mayo)
salt to taste
Instructions
Place the eggs into a saucepan in a single layer and fill with water to cover the eggs by 1 inch.
Cover the saucepan and bring the water to a boil over high heat. Once the water is boiling, remove from the heat and let the eggs stand in the hot water for 15 minutes.
Pour out the hot water, then cool the eggs under cold running water in the sink.
Peel once cold. Slice 8 of the cooled eggs in half lengthwise, and scoop out and toss the all but one of the yolks.
Dice the remaining egg into a fine dice.
While the eggs are cooking, place the cut-up potato into a saucepan with water to cover, bring to a boil, reduce heat, and simmer until the potato pieces are tender, 10 to 15 minutes. Drain the potato, and let cool.
In a bowl, mash the reserved egg yolk with pickle relish, pickle juice, mustard, Miracle Whip, salt, and pepper until well combined.
Place the potato, diced egg, and celery into a bowl and lightly combine the potato with the yolk mixture.
Stuff each egg half generously with potato salad, and sprinkle with sea salt.
Cover and chill until ready to serve, at least 20 minutes.