This Key Lime Paloma is a twist on the classic grapefruit and tequila cocktail but with the addition of key lime juice.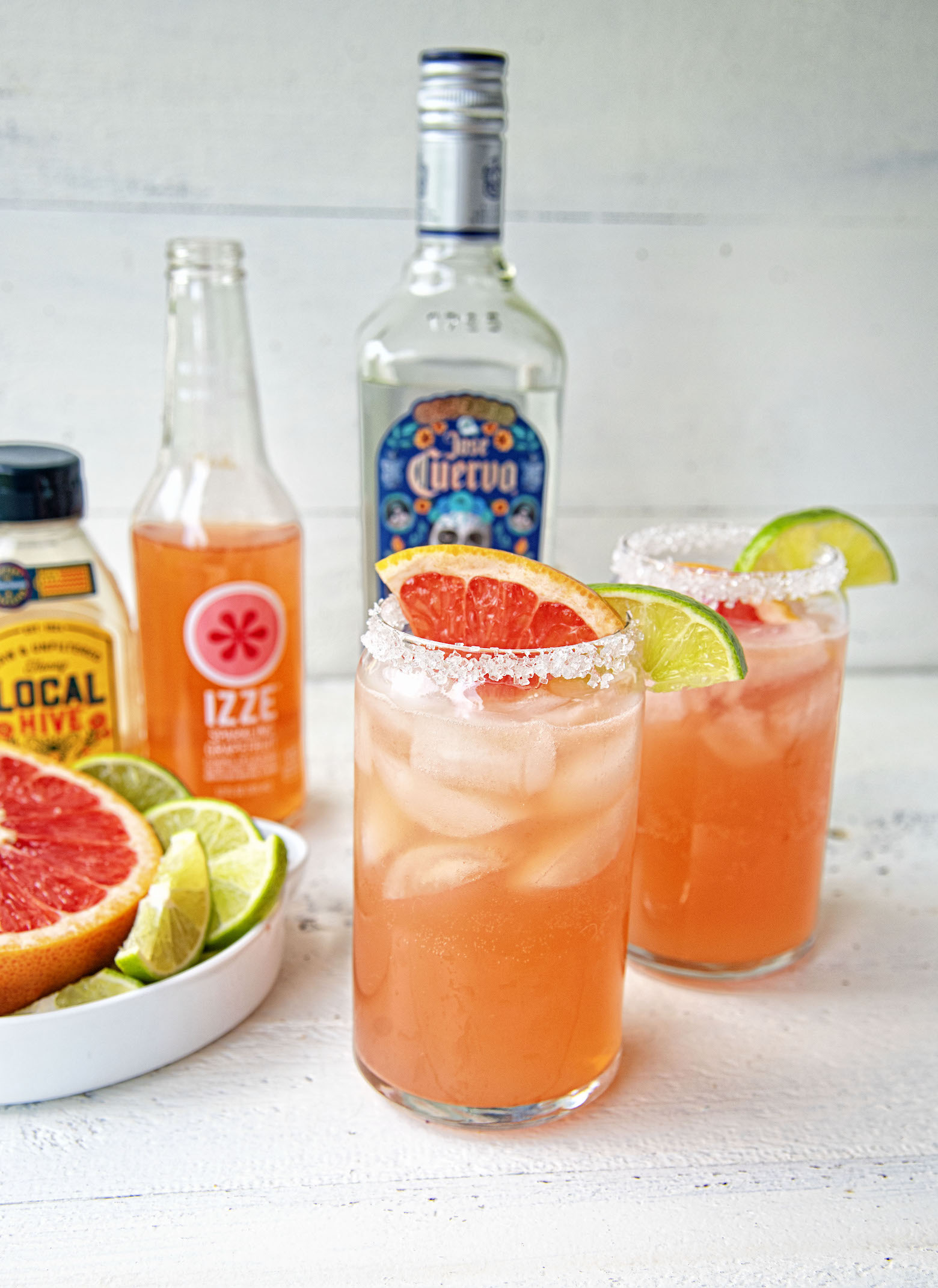 When I lived in Arizona tequila was the drink of choice.
Keep in mind it wasn't really my drink of choice.
But it was what was on sale at basically every bar and restaurant.
That and Corona beer.
Which I don't even really consider beer but Dollar Corona Night was at a lot of places.
So I have had a lot of Corona in my lifetime. 😀
And as a school teacher with little extra cash I was always drinking what was on special.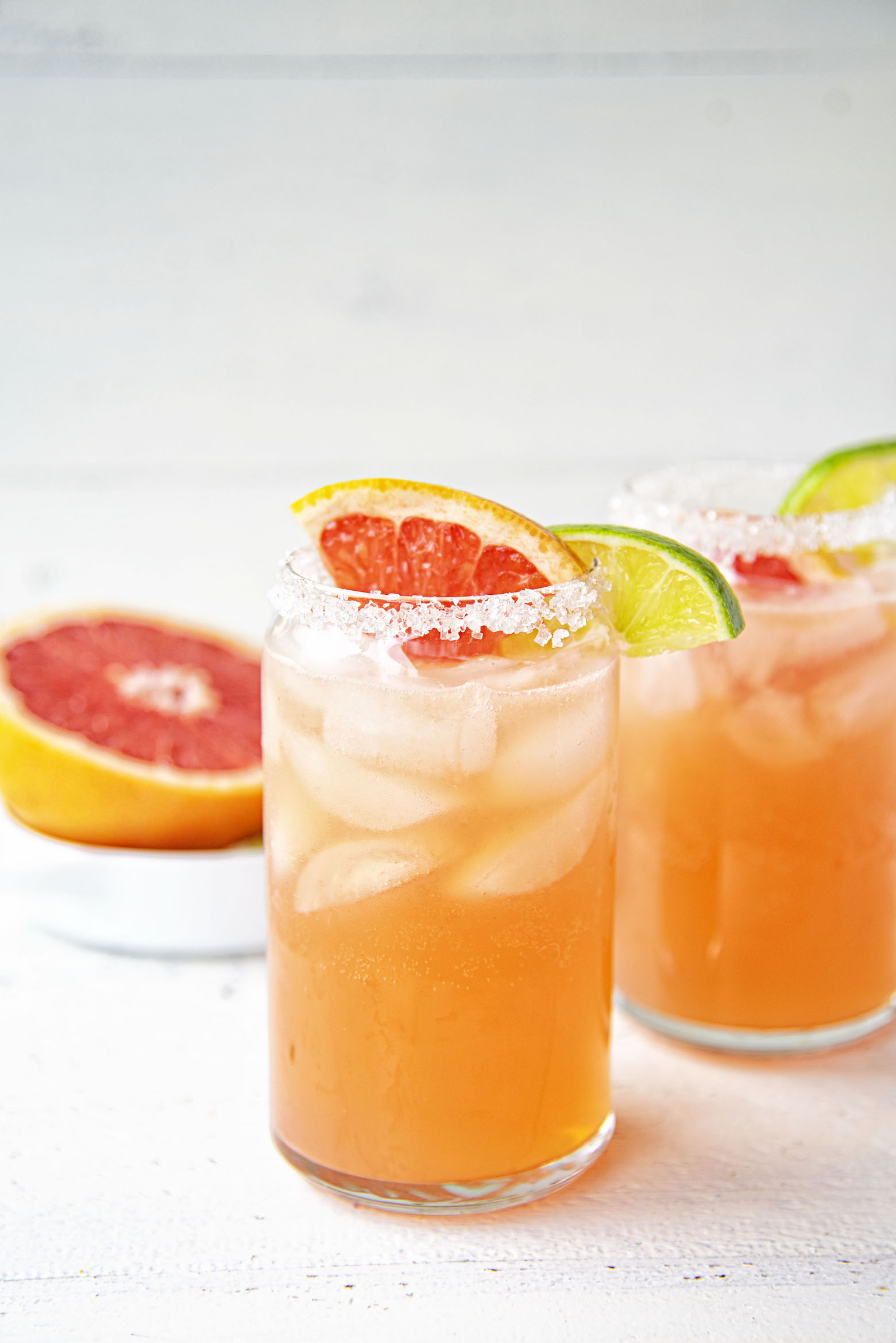 One of our Happy Hour places was at a Mexican food restaurant.
They had a good spread of free treats and decently priced drinks.
School teachers appreciate free food and cheap booze.
Normally margaritas were on sale.
A different flavor each week kind of thing.
But one of the times the drink was a Paloma.
I think because they must have had grapefruit juice that was going to expire or something. 🙂
Their version also had key lime juice in it.
Which I found super refreshing.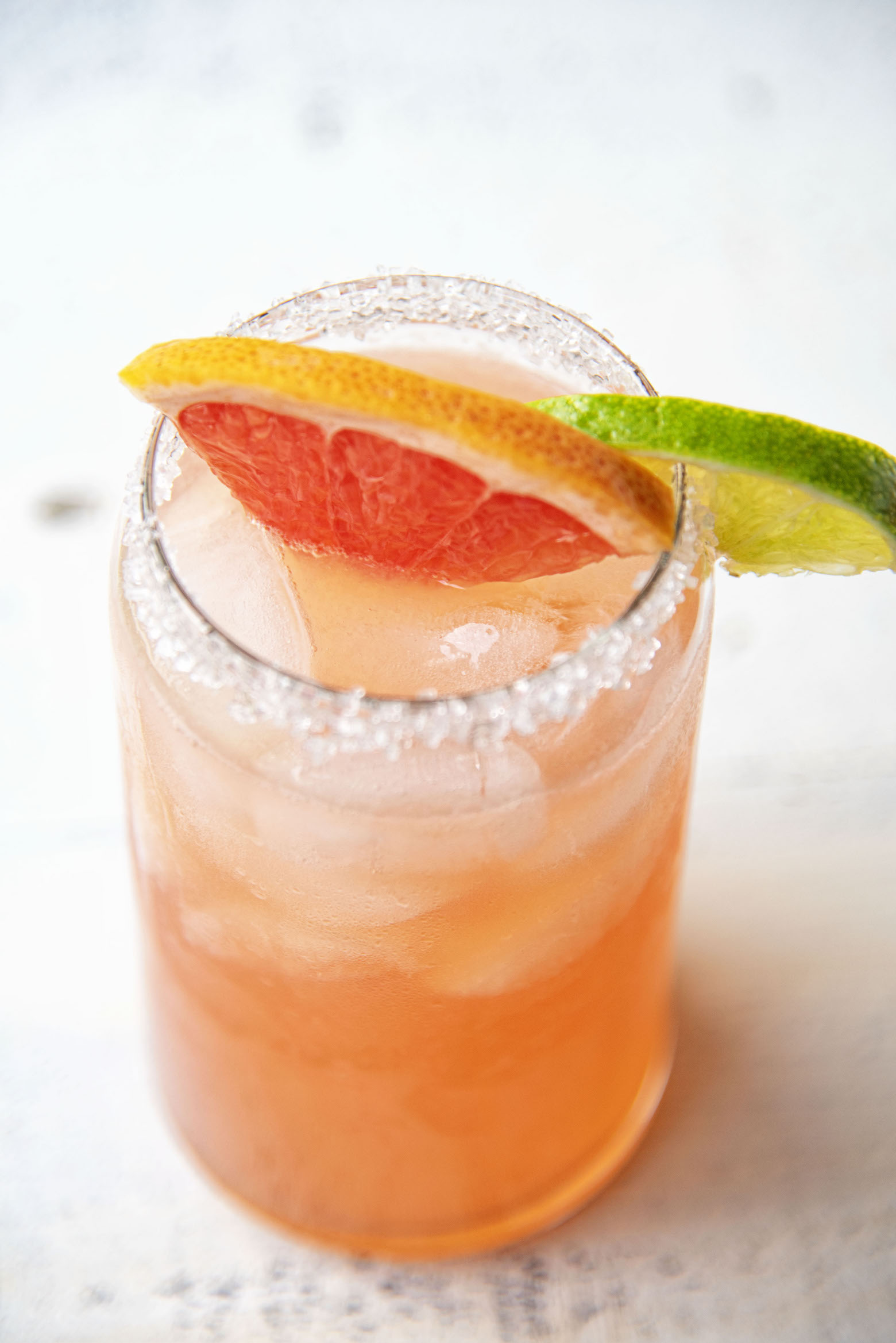 If you are unfamiliar with the Paloma it's a tequila based cocktail.
Which usually has a grapefruit soda like Squirt and fresh grapefruit juice in it.
And the rim of the glass usually has sugar or salt.
I prefer sugar.
It makes me think back to being a kid when my mom sprinkled sugar on our grapefruit to get us to eat it.
Plus with the addition of the key lime in this recipe the sugar is a nice contrast.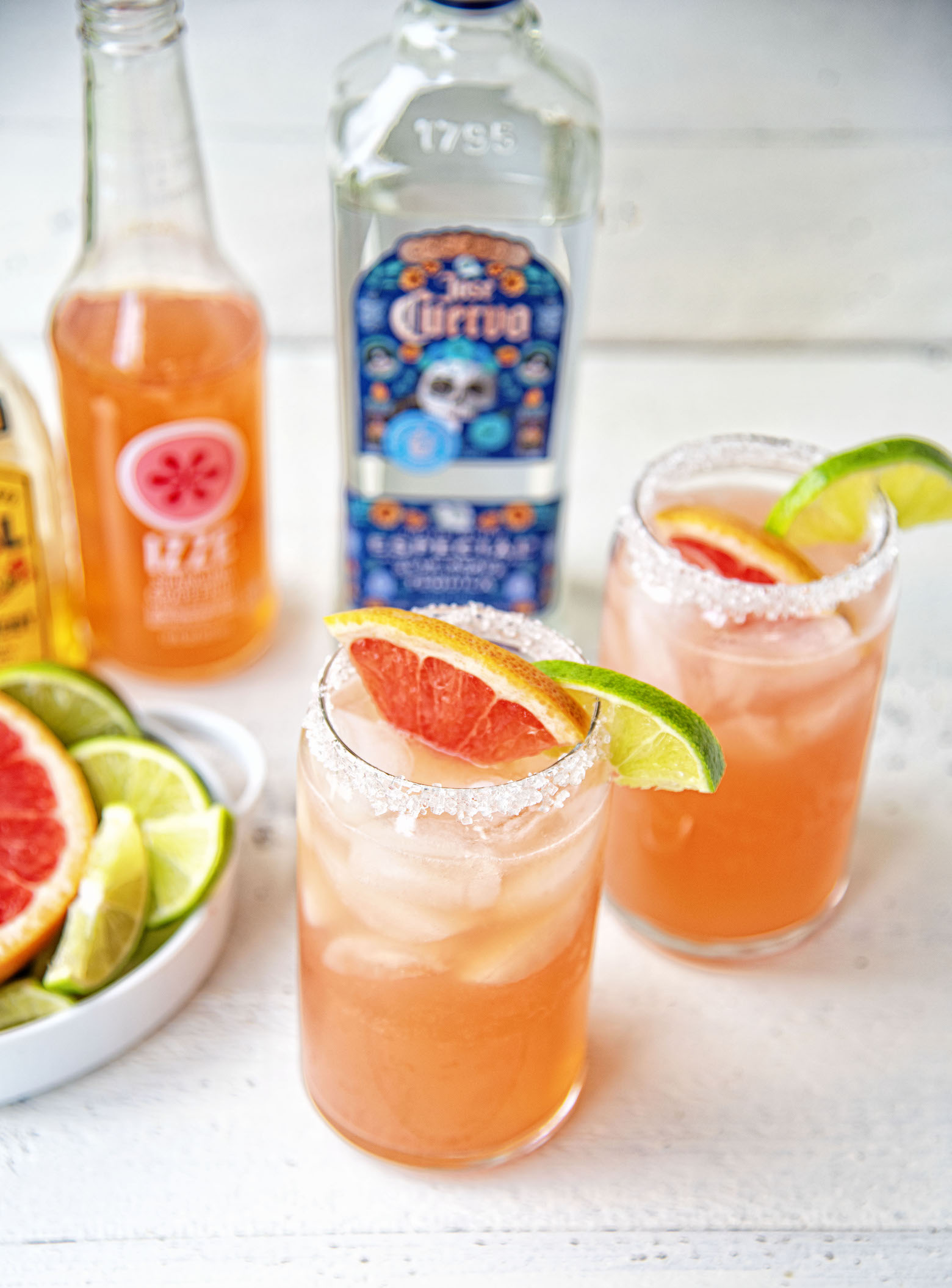 My husband had never had one before.
This Key Lime Paloma may be his new favorite.
They really are refreshing.
Make you think of summer.
Which when you live in our area and are under yet another Atmospheric River (it's basically a river in the sky dumping on you) you think of summer.
A lot.
P.S. It's a great day to buy my cookbook Holy Sweet!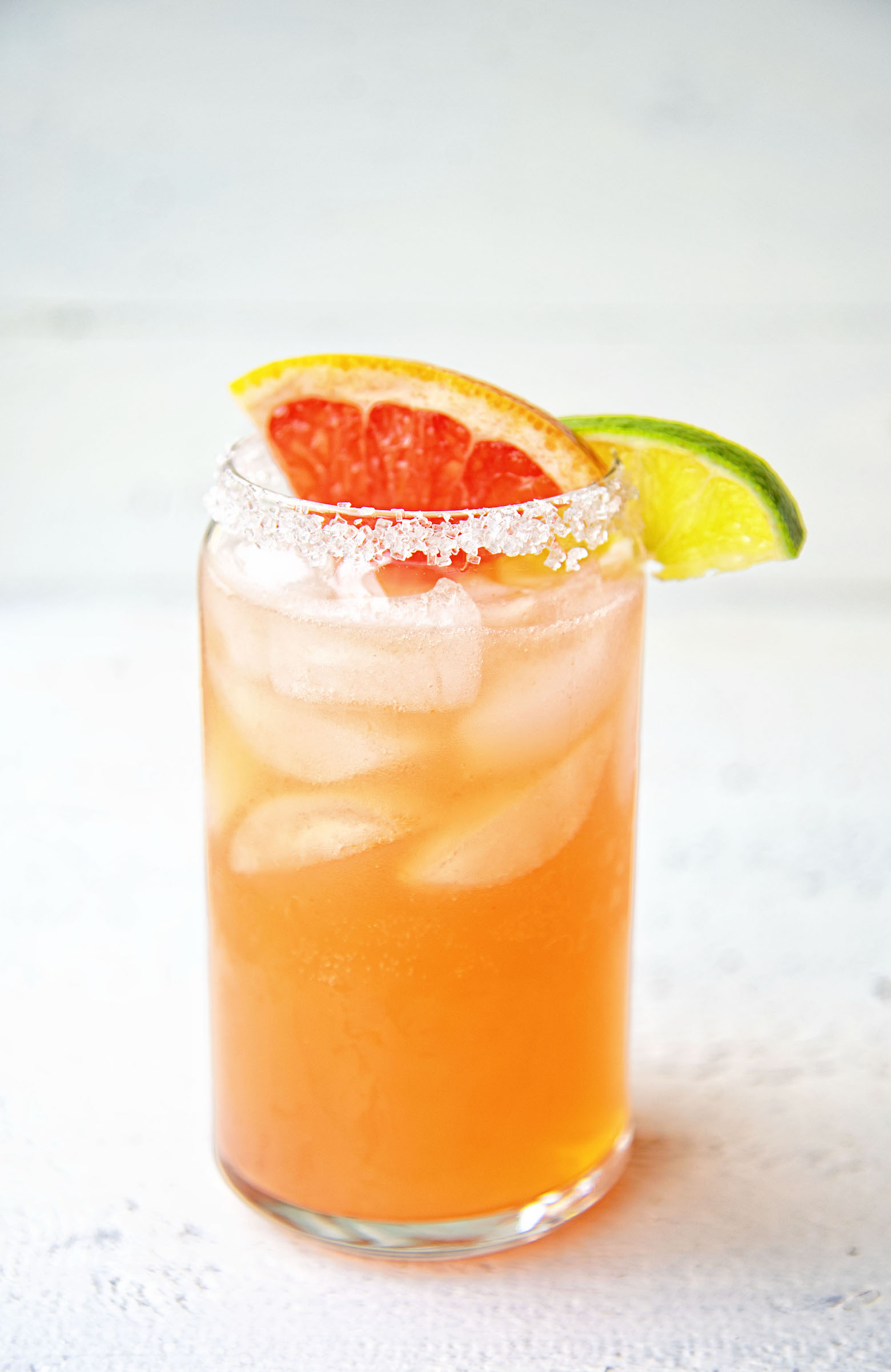 Want More Cocktail Recipes?
Boozy Huckleberry Lemonade Sipper
Meyer Lemon-Lime Drop Cocktail
Raspberry Lemonade Sorbet Cocktail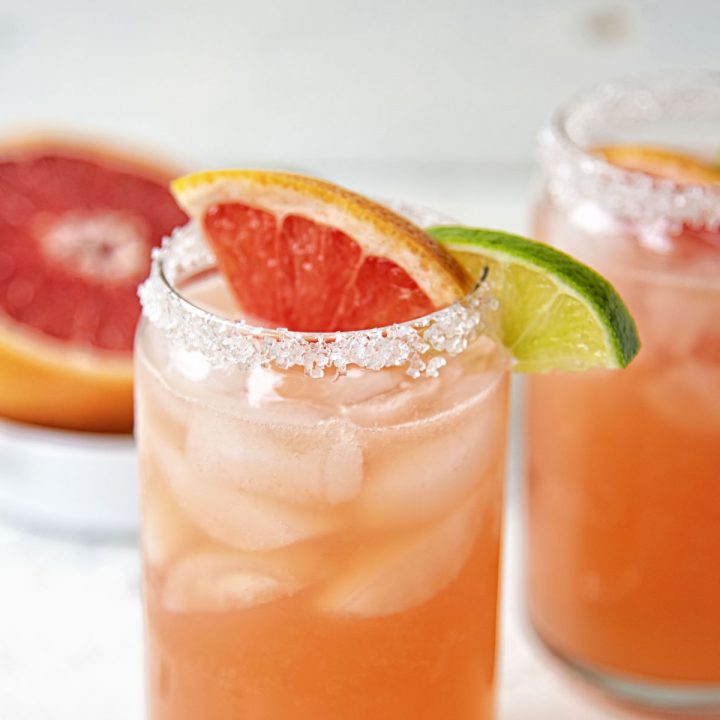 Key Lime Paloma
Ingredients
Sparkling sugar for the rim of the glasses
lime juice for rim
4 oz tequila
4 oz fresh grapefruit juice, plus wedges for garnish
2 oz fresh key lime juice
4 oz grapefruit flavored sparkling water (I used Izze)
1 oz honey
Ice
Instructions
Sugar the rim of the glasses by rubbing a grapefruit or lime wedge around the edge and dipping it onto a small plate of sparkling sugar.
Mix the tequila, grapefruit juice, grapefruit flavored sparkling water, key lime juice, and honey into the glass.
Fill the remainder of the glasses with ice.
Adjust sweetness to taste. Garnish with grapefruit and lime wedge.