These Gingerbread Cookie Dough Truffles are dipped in chocolate and are perfect for your holiday party dessert platter.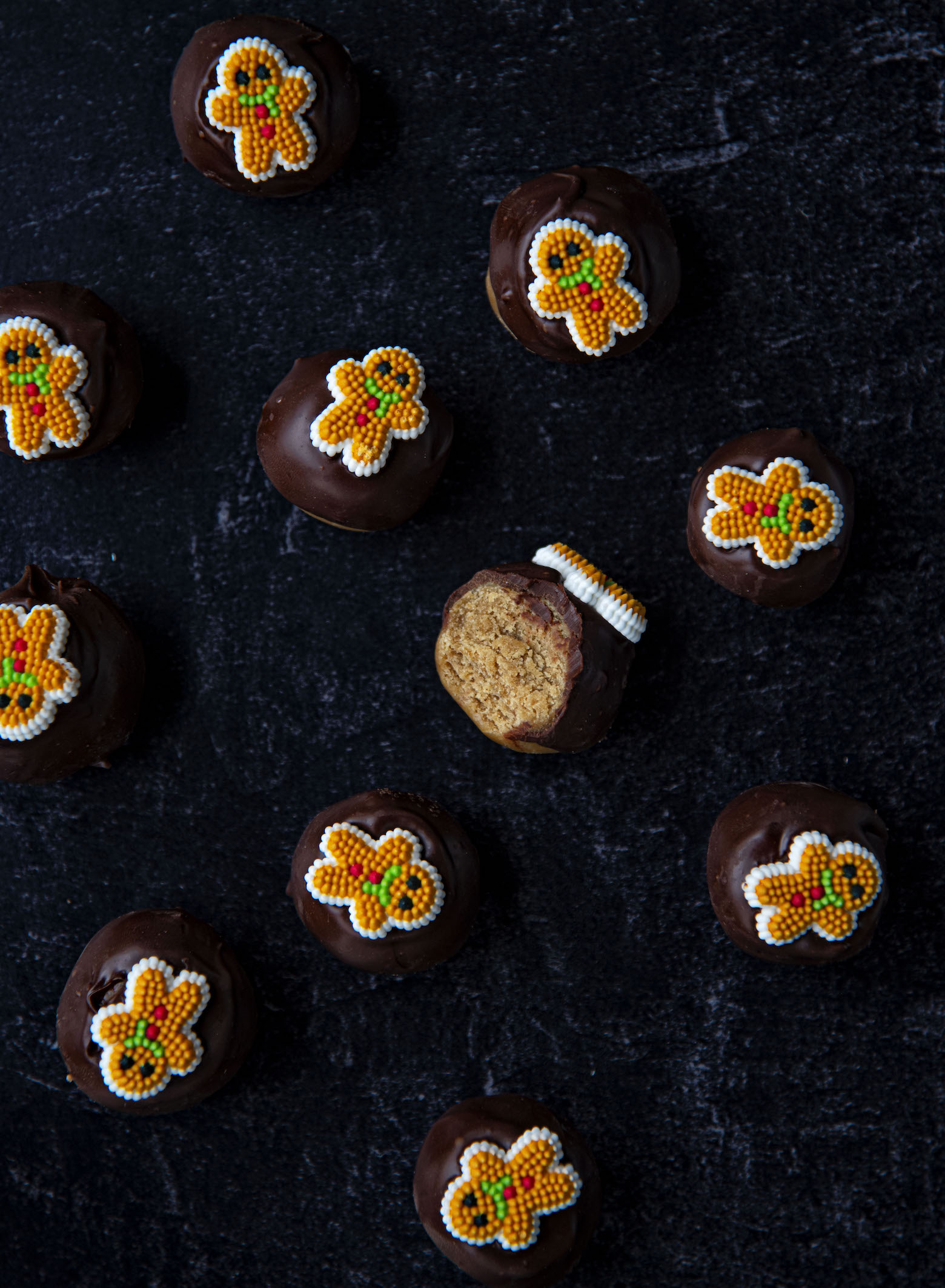 I used to send out a Christmas letter every year.
But then I got lazy and started just putting my letter up on the blog.
Which I'm doing again this year.
Partially because I already used a ton of stamps sending people bookplates for Holy Sweet!
BTW- if you pre-ordered the book or you bought the book off of Amazon and left a review you can get a bookplate if you would like.
If you are asking what is a bookplate it's a large sticker that I sign and you put in the book.
So that you end up with a signed copy of the book.
Email me if you pre-ordered or wrote a review (you can find my email in the Contact Me section of the blog).
Or you can find me on social media.
And with that…on to the letter.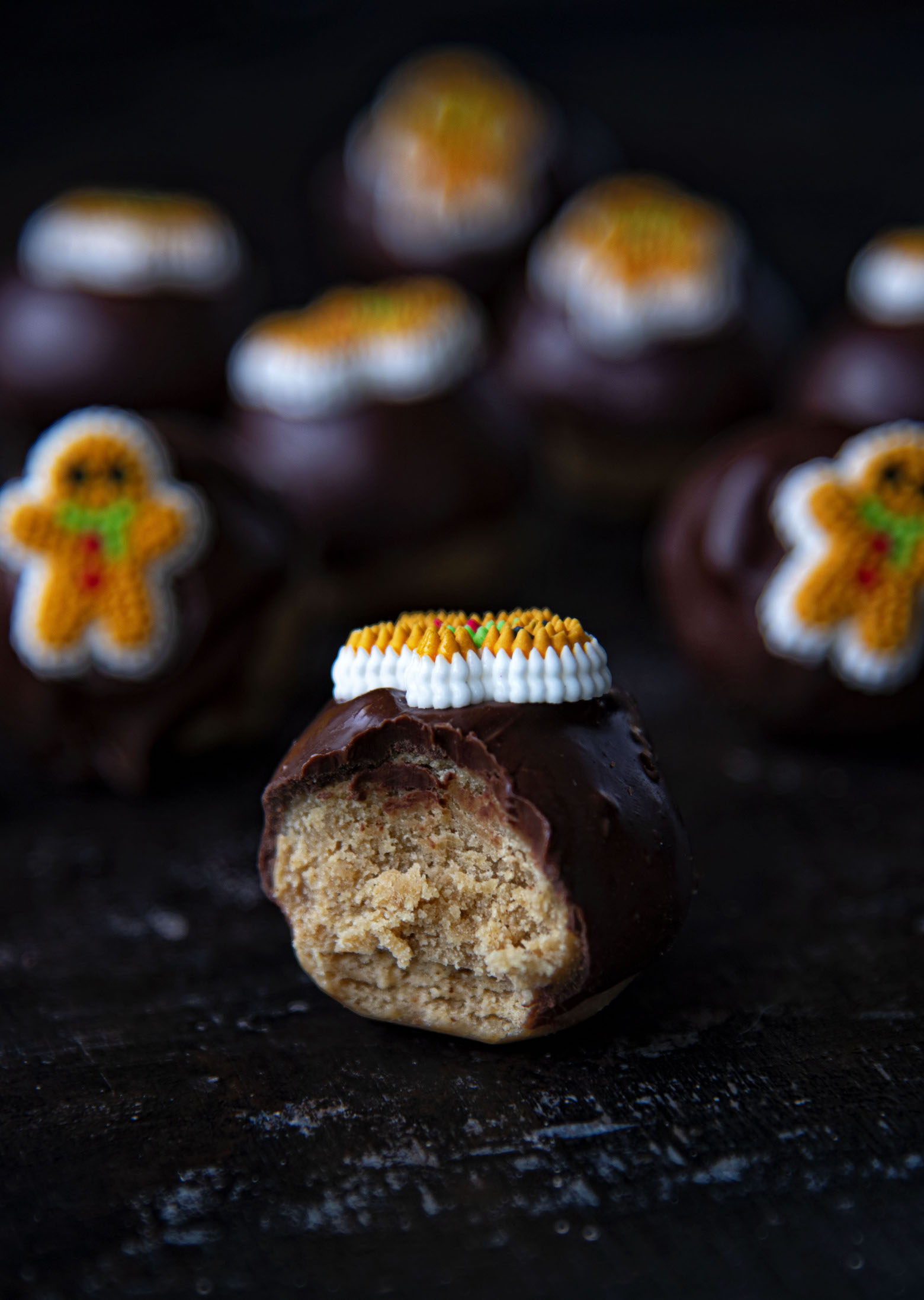 Hello Friends,
Just like everyone else, 2020 was a roller coaster of a ride for me and my family.
The biggest thing of course this year was my cookbook, Holy Sweet!, coming out.
Which was a very good thing.
Even more so is that it is being well received in a way that I wanted it to be.
People tell me they feel like they have a piece of me in their kitchen, which is what I was going for.
Hopefully no one wants a real piece of me in their kitchen as that gets creepy. 😀
It's also wildly popular among kids and tweens.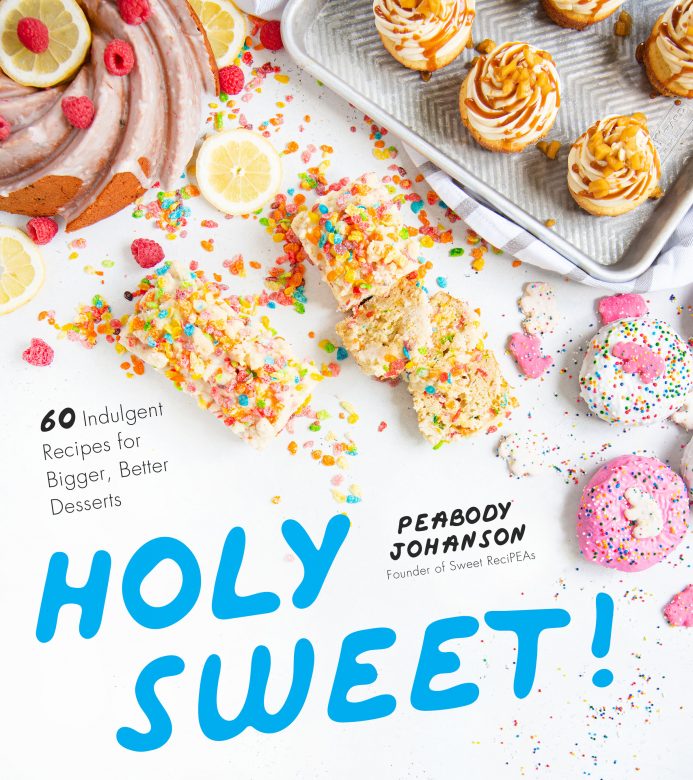 In sad news our dog Mickey passed in early September.
He was my kitchen helper and kitchen guardian.
Since we take in dog with heart conditions we rarely have them that long.
But we had Mickey for over 5 and a half years.
Which for him was amazing since he had MANY health issues and took 32 pills a day.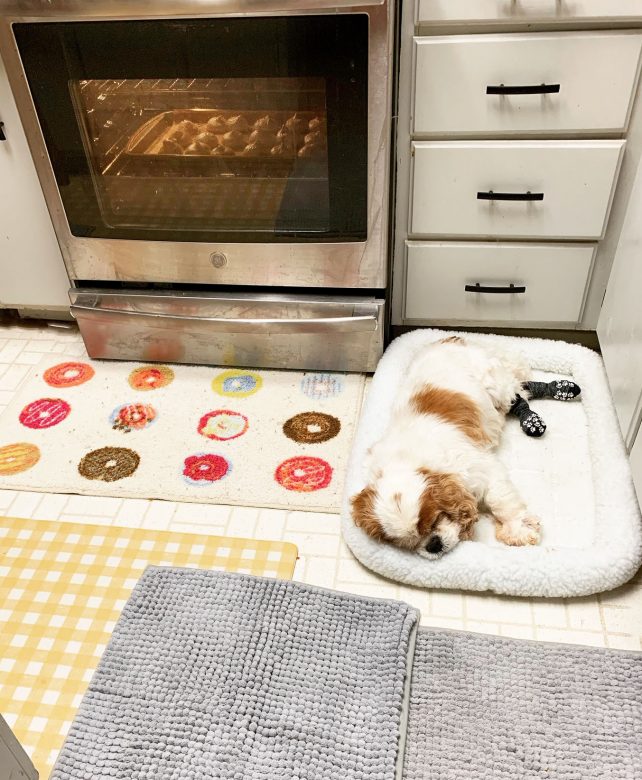 While COVID sucked it did allow my husband extra time with Mickey we didn't know we needed.
My husband worked from home the first few months of COVID and he set up his office in our trailer.
Our Mickey LOVED our trailer and spent many house "helping" dad work.
With all his other issues, ironically it was none of those that took him.
We believe he either had a tumor in his brain or pushing on his ear as he had trouble walking and lost interest in eating (his favorite).
And so we said goodbye.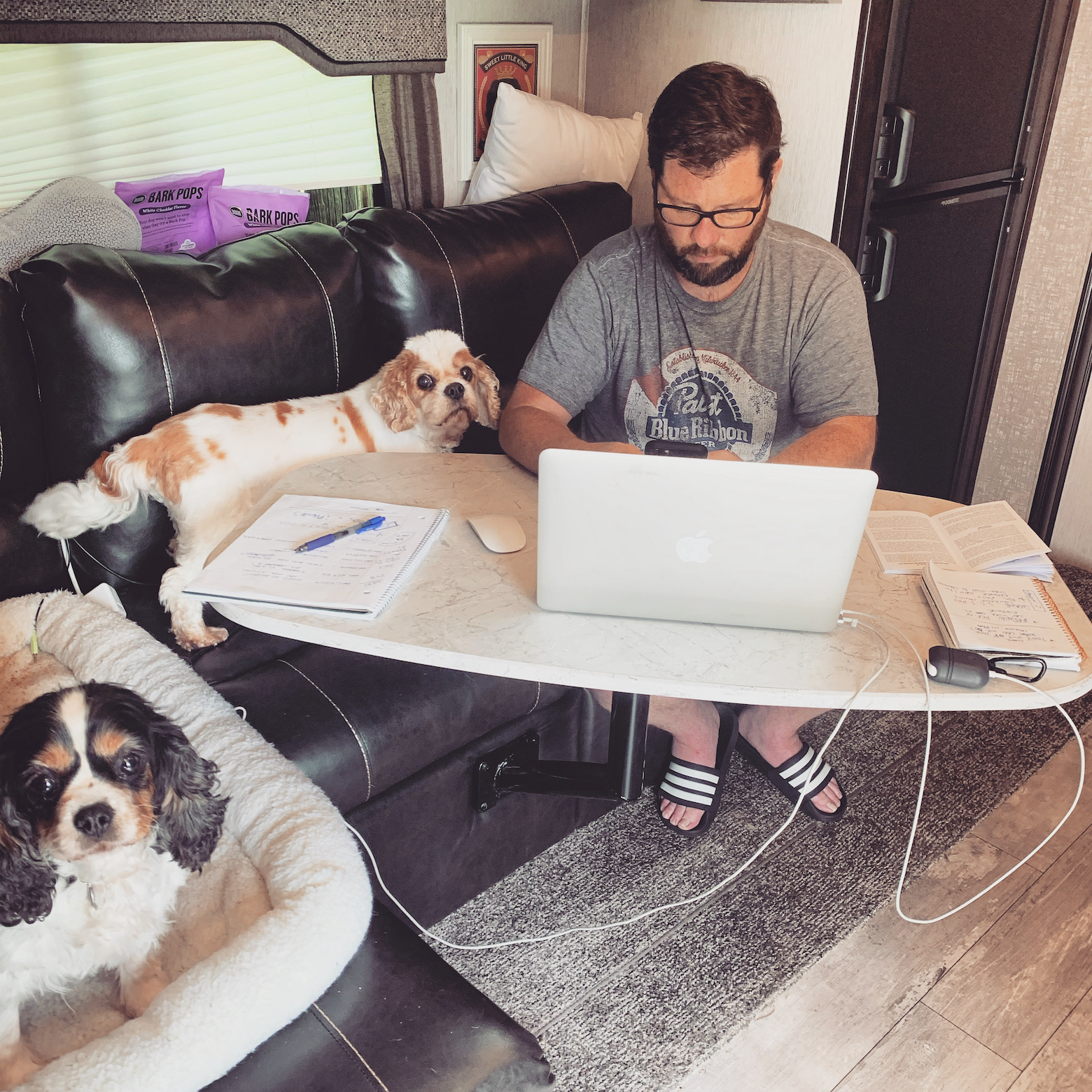 His very supportive Instagram spaniel family held a fundraiser for him and all the proceeds went to Old Dog Haven in Mickey's honor.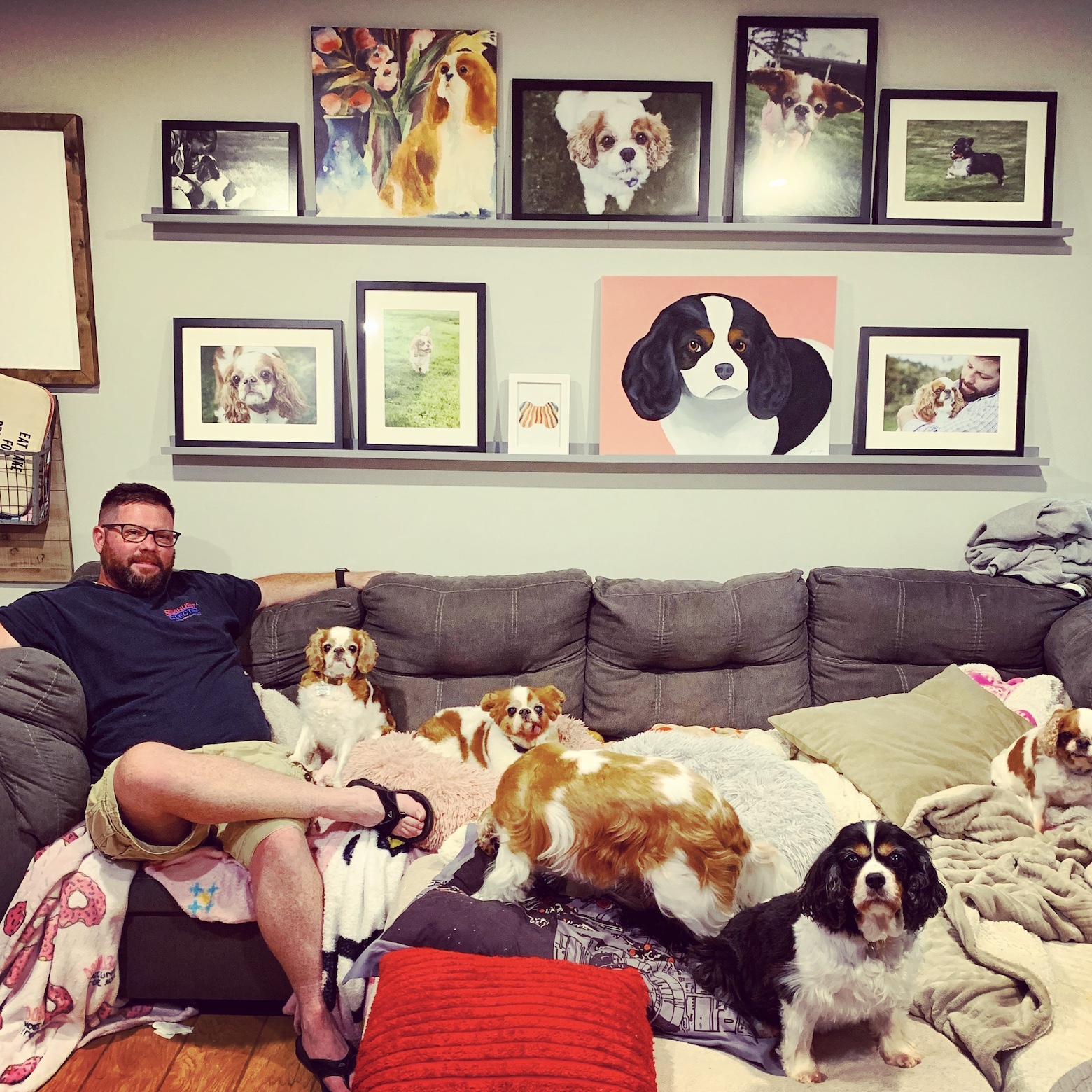 With Mickey gone that still left us with 6 spaniels. Yes, 6. 😀
Our Banjo, who you might recognize from my picture in my cookbook sadly did go into congestive heart failure the week of American Thanksgiving.
We caught it early so we were able to get him on medication right away.
So hopefully he will stick around for a little bit longer.
Though he does turn 15 in January which is very old for his breed.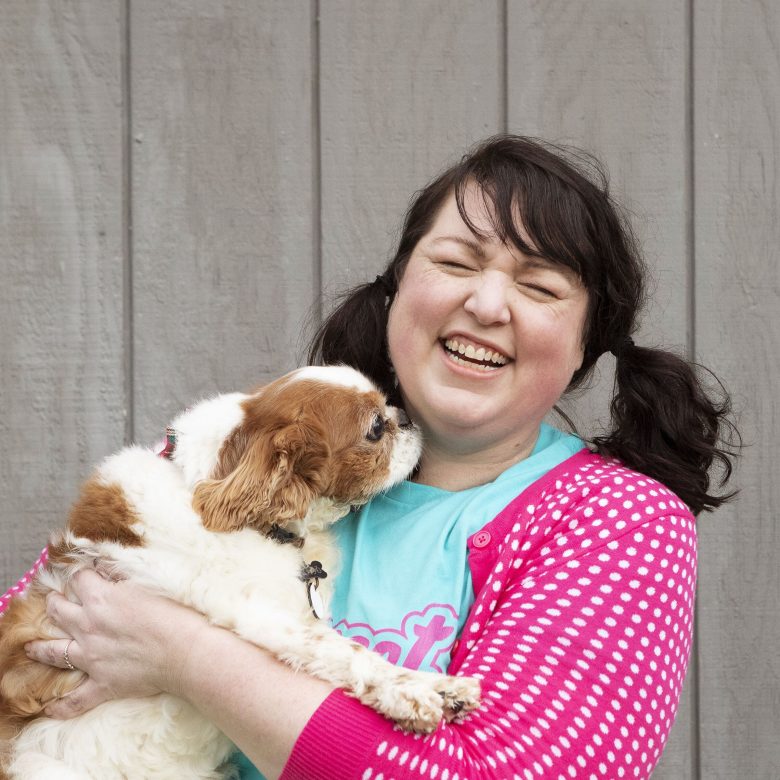 The rest of our PNW Spaniel Squad is plugging away.
Daisy turned 11 this year and so far her heart is staying steady (knock on wood).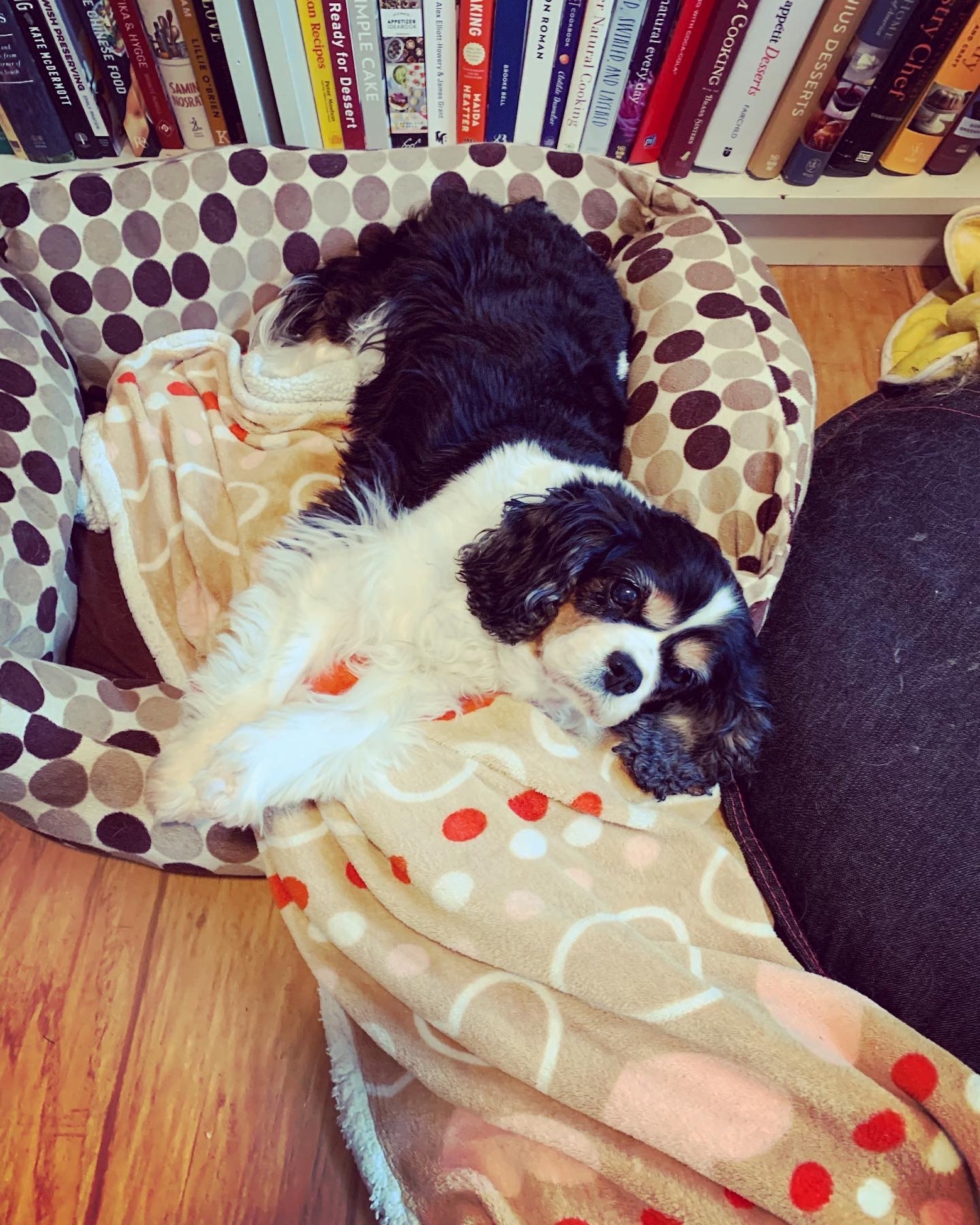 Dacry turned 12 this year and her heart is stable as well (knock on wood).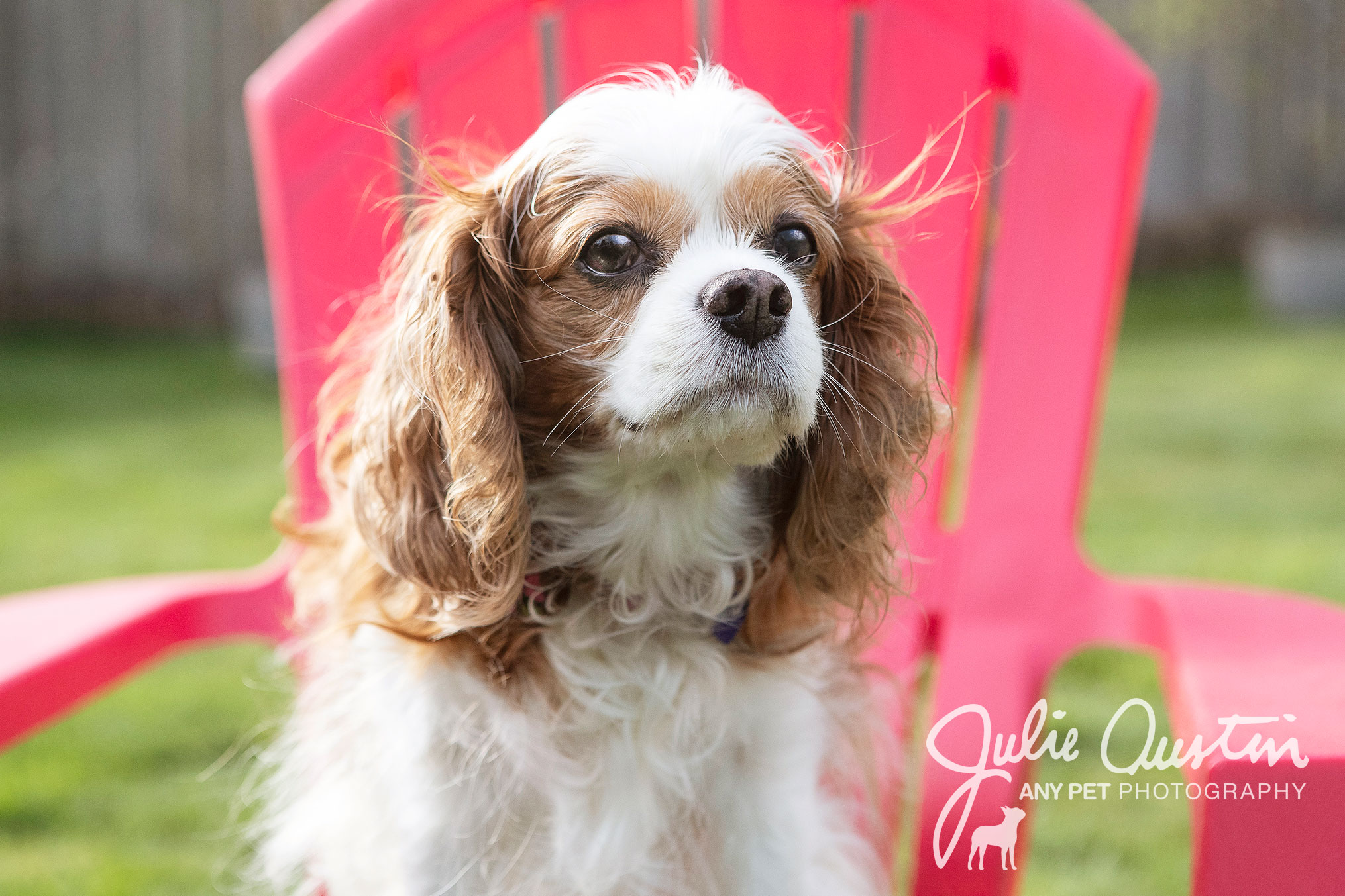 Georgia is our comic relief and turned 10 this year as well.
Sadly her Syrnigomyelia (spinal condition) has progressed and she has had to go on more medication.
But she is on a new one and it has made a huge difference in her.
She is almost like a puppy again.
Her heart is also stable (knock on wood).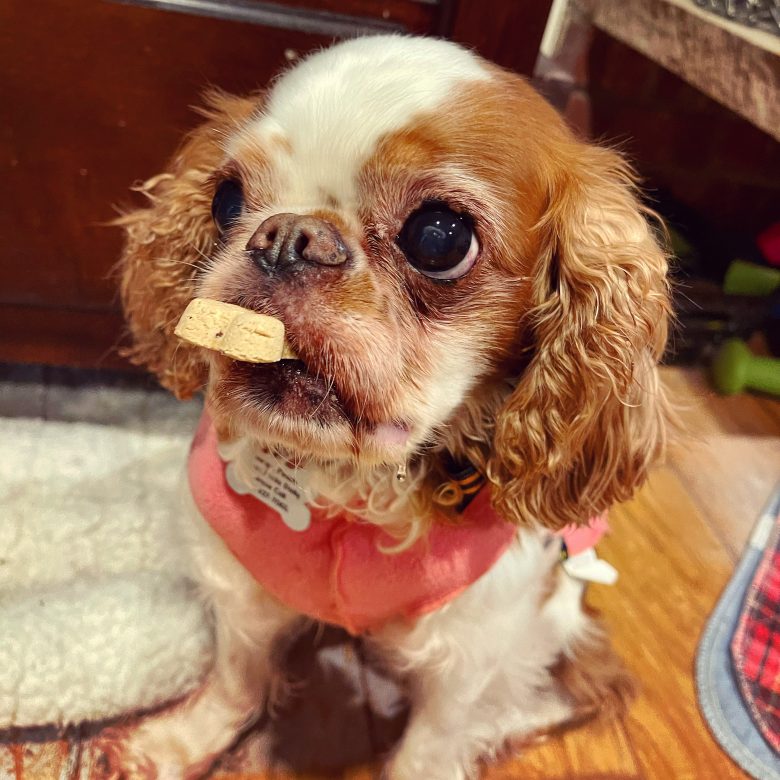 Penny turned 7 this year.
She is becoming quite spoiled that mom is home all the time and absolutely hates it if mom has to go anywhere.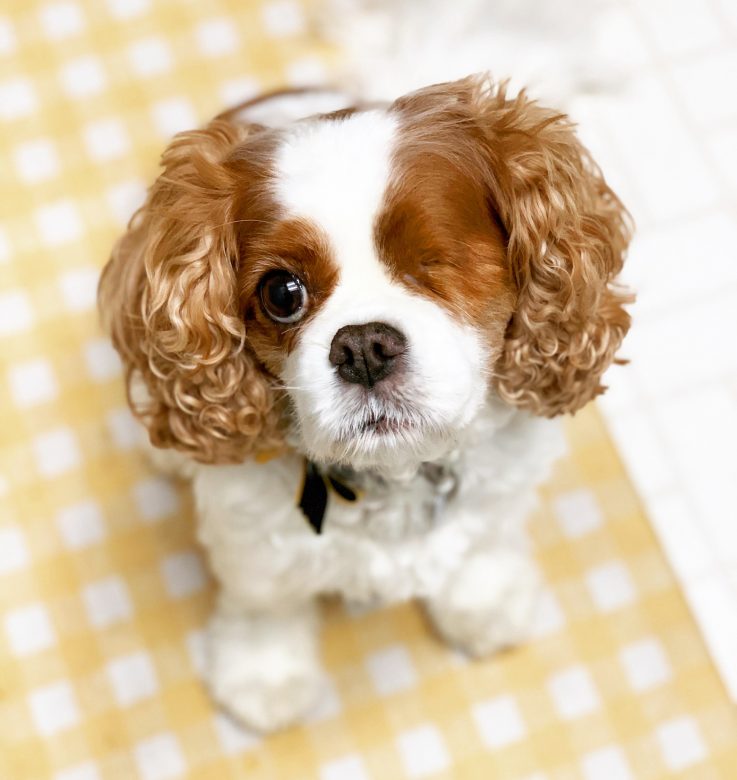 Tulip turned 6 this year.
She continues to have trust issues like all puppy mill dogs but is becoming more trusting with strangers.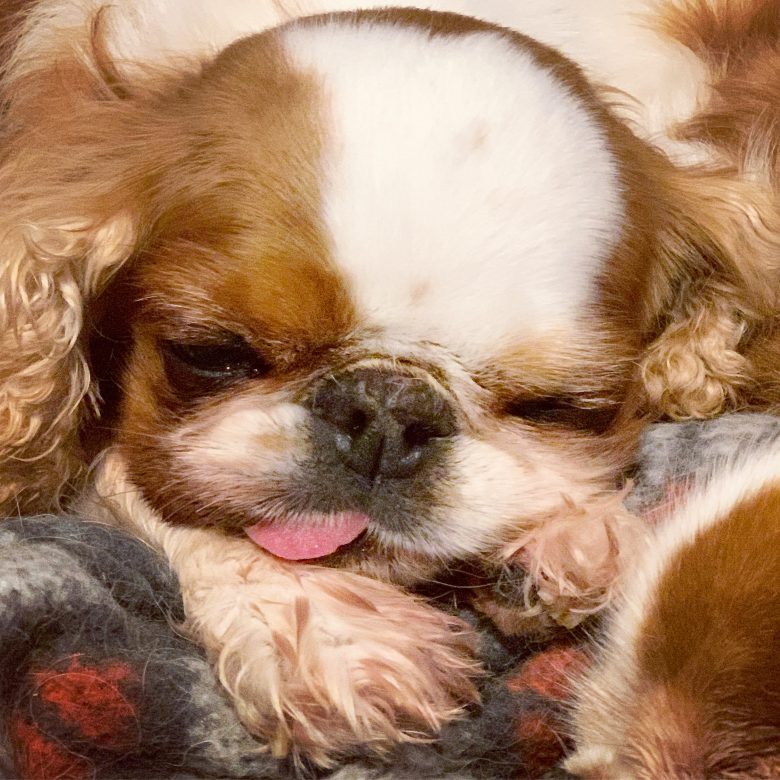 Honestly not too much to report.
This year was spent baking a lot.
Or making things like Gingerbread Cookie Dough Truffles.
Due to being high risk I did not really go anywhere.
A trip to the podiatrist was a treat. 😀
The four root canals I had this year were not a treat.
My husband has been absolutely amazing through all of this.
He gets stuck running almost all the errands and doing so much.
We also learned that we really like each other.
And did just fine having to be around each other all the time. 🙂
I hope you all have a wonderful Christmas (those that celebrate) and let us all hope that 2021 is a better year than 2020.
Condensed milk replaces the egg so they are safe to eat.
You don't have to make them as large as I did.
I did that so I could put the little gingerbread candies on them.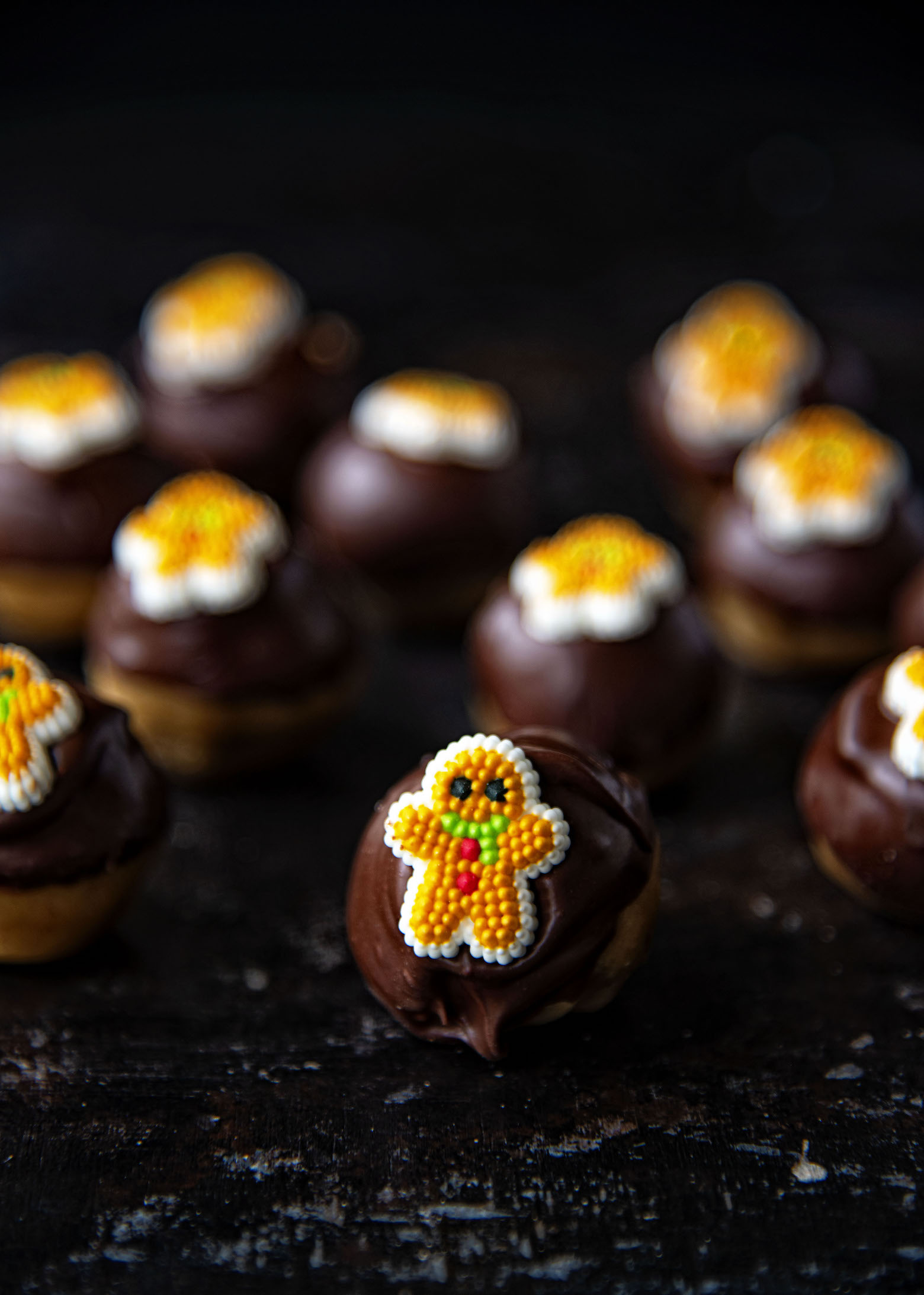 Want More Gingerbread Recipes?
Chocolate Dipped Gingerbread Shortbread Cookies
Gingerbread House Gingerbread Layer Cake
Gingerbread Cheesecake Cheeseball
Clementine Upside Down Gingerbread Cake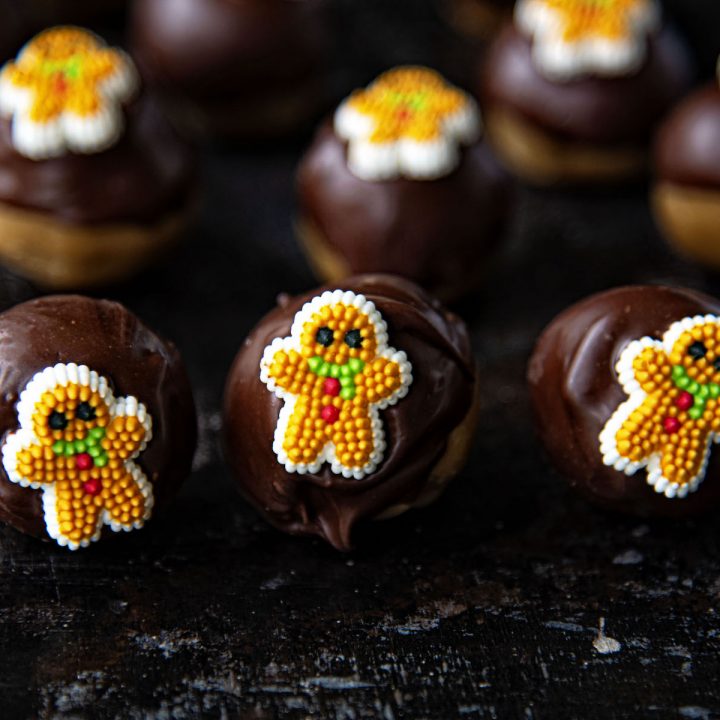 Gingerbread Cookie Dough Truffles
Ingredients
For the Cookie Dough:
1 1/2 cups all-flour
2 tsp gingerbread spice
1/4 tsp. fresh ground nutmeg
pinch of salt
6 TBSP unsalted butter, at room temperature
1/3 cup plus 2 TBSP firmly packed brown sugar
1/4 cup molasses
1/3 cup sweetened condensed milk
1/4 cup granulated sugar
1 tsp. vanilla extract
For the Chocolate Coating:
6 oz. semisweet chocolate, finely chopped
1 1/2 TBSP vegetable oil
Instructions
Mix together the flour, gingerbread spice, nutmeg and salt in large bowl. Set aside.
Using a stand mixer with the paddle attachment beat together the butter and brown sugar in large bowl with electric mixer on medium speed until light and fluffy.
Add molasses, condensed milk, and vanilla; beat well.
Gradually beat in flour mixture on low speed until well mixed.
If mixture is too sticky, add more flour 1 TBSP at a time.
Shape balls into 1-inch balls (mine were bigger so I could put the candy on them).
Place in a bowl and cover with plastic wrap.
Freeze for at least 4 hours.
For the Chocolate Coating:
Combine the chocolate and oil in a medium heat-proof bowl set over a medium saucepan of barely simmering water; stir until melted and smooth.
Transfer to a small bowl, and let cool about 15 minutes.
Dip the top of each gingerbread cookie truffle halfway into the chocolate.
Add any sprinkles or decor you want at this time.
Let the chocolate set up, about an hour and serve.