This Cranberry Huckleberry Bourbon Sauce is a Pacific Northwest Twist on classic cranberry sauce. Great for Thanksgiving or a cocktail.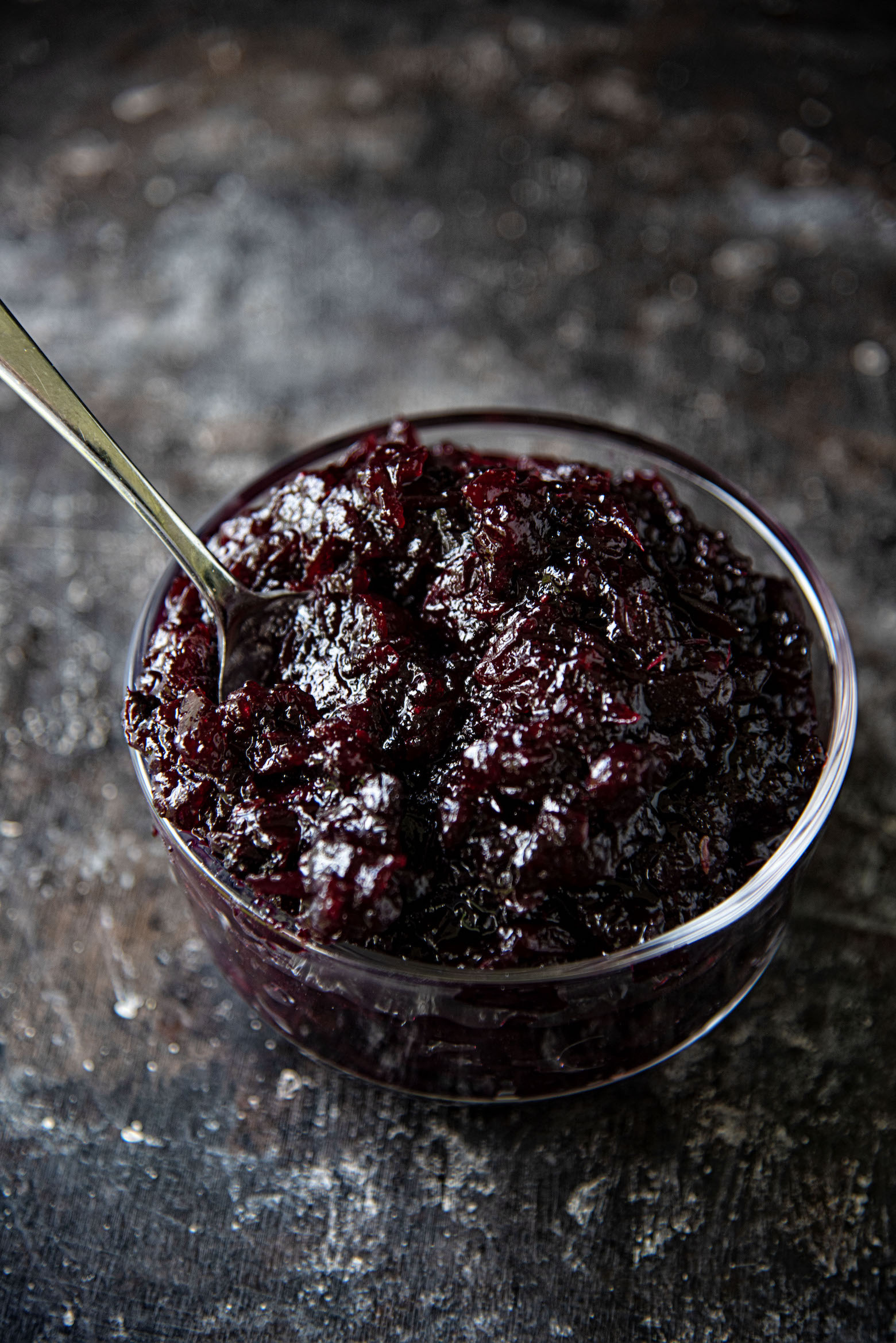 Let's face it.
Cranberry sauce is ugly.
Like really ugly.
But it's not Thanksgiving to me without the cranberries.
While I like me some of the jellied cranberry sauce in all it's can shaped mold, I also like fresh.
And just like everything this year I'm doing something a little different.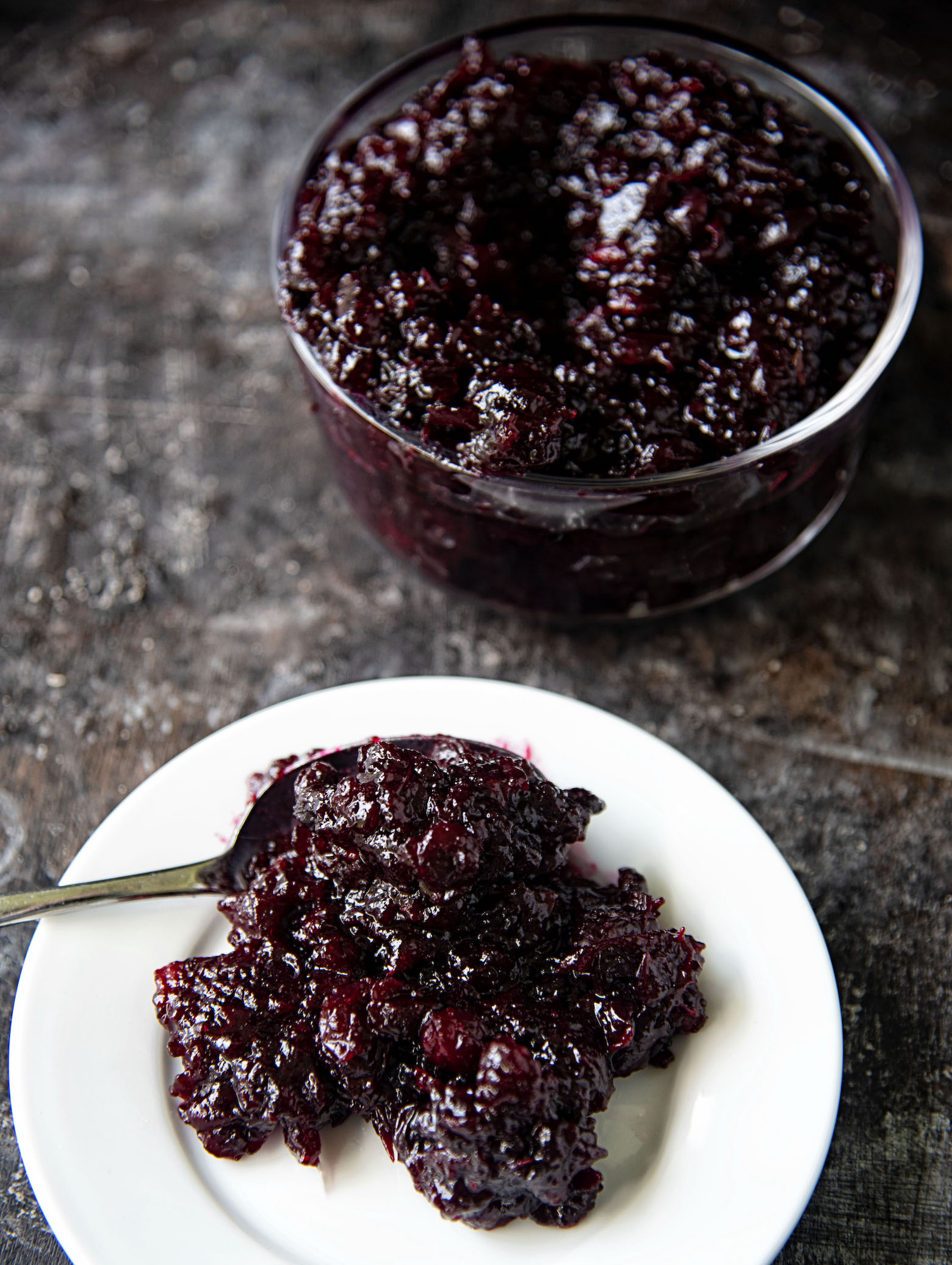 Huckleberries are found in the Pacific Northwest.
They are a west coast (though Idaho and Montana have them as well) berry related to the blueberry.
Ironically I'm allergic to raw blueberries but can have huckleberries no problem.
If you don't have them in your area I suggest subbing either a blueberry or even a blackberry.
Being allergic to blueberries I can't really tell you how that would taste.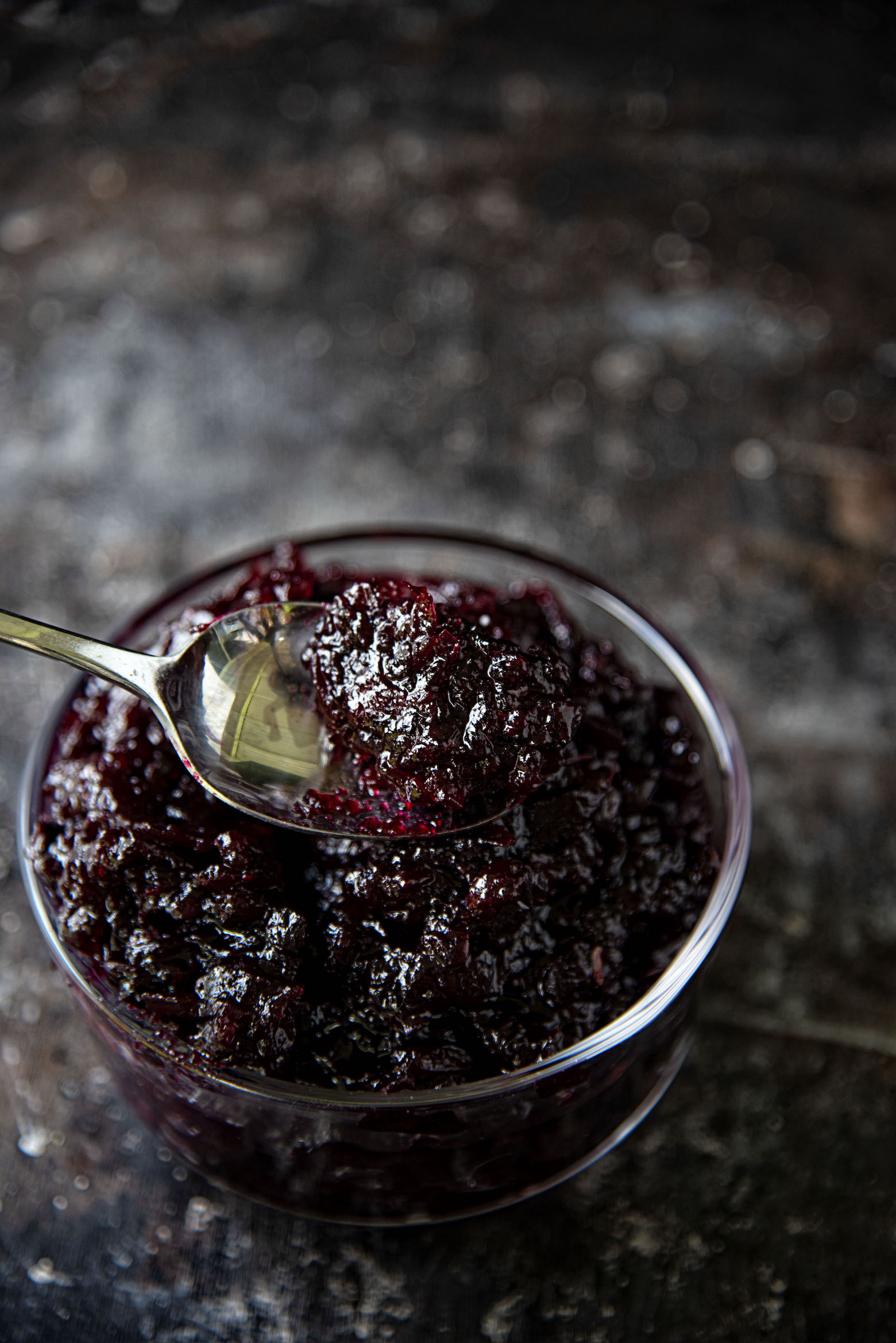 Since this is a Cranberry Huckleberry Bourbon Sauce it does indeed have bourbon.
Not a ton but you will taste it.
So if you are anti-bourbon just replace it with more orange juice.
I will say that if you have leftovers that a couple TBSP of the sauce with some Sprite (if you like sweet) or soda water (for the non-sweet peeps) along with some bourbon makes for a very tasty cocktail.
In fact, you might just want to make it for that. 😀
By the way, it's a great day to buy my cookbook !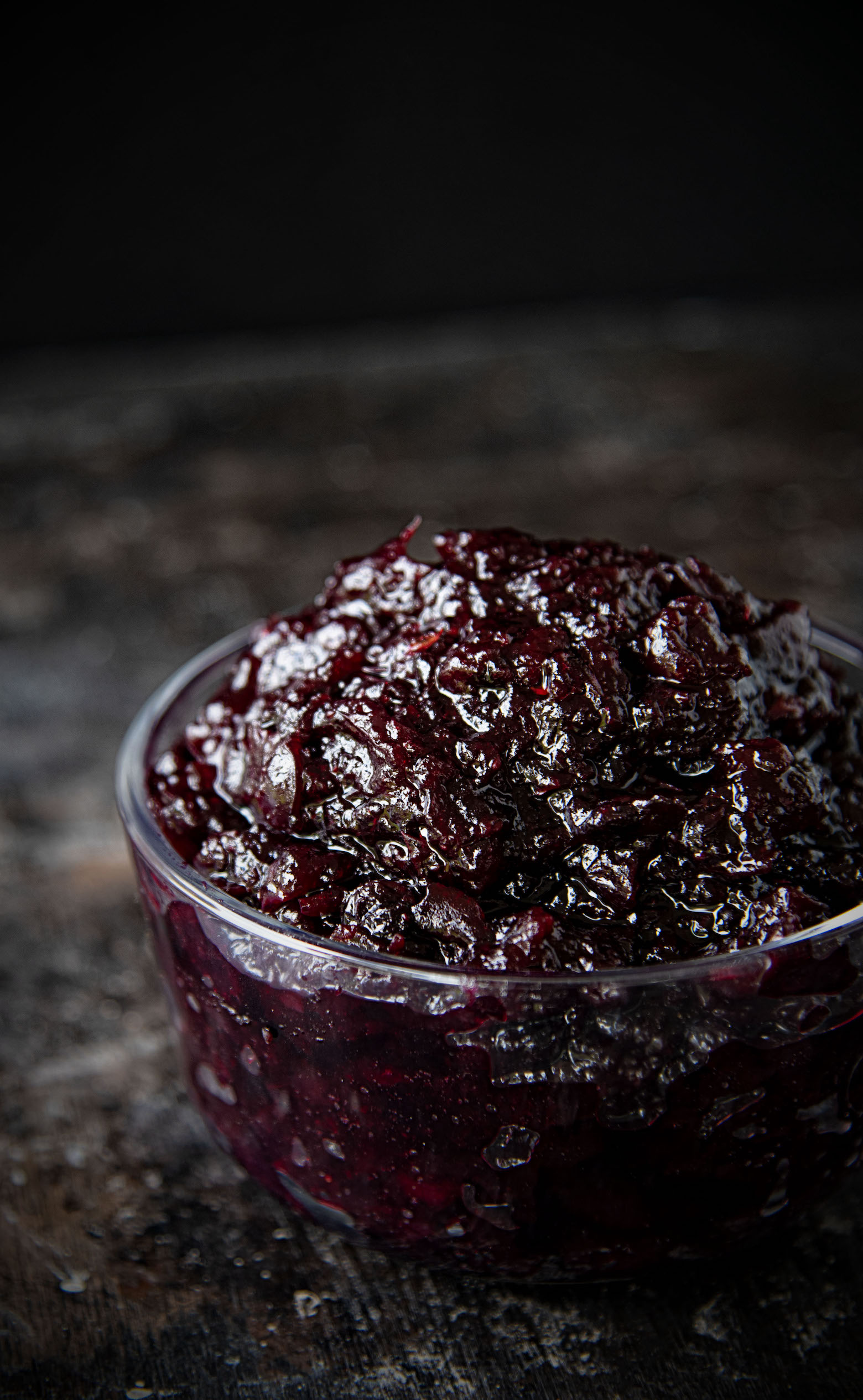 Want More Holiday Sides?
Cranberry Orange Pecan Jell-O Salad
Pimento Cheese Mashed Potatoes
Brown Sugar Balsamic Roasted Sweet Potatoes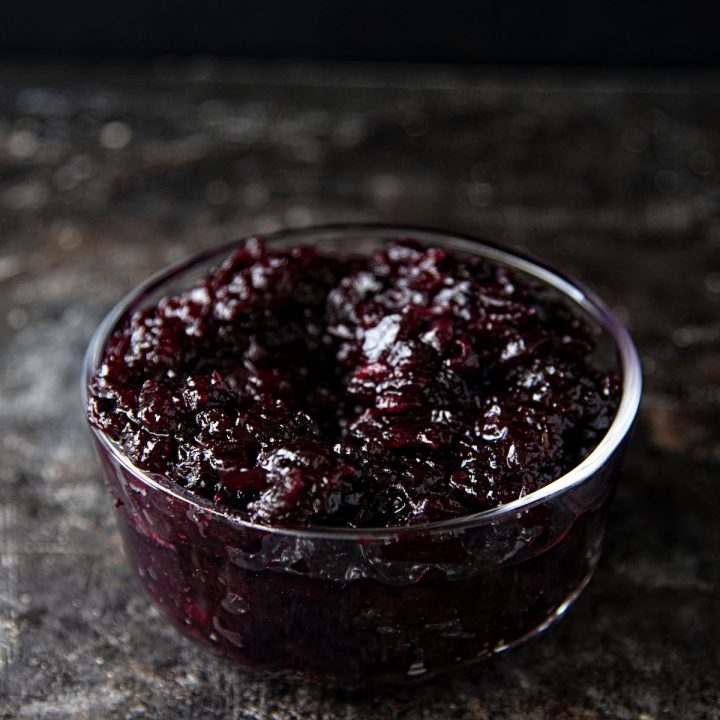 Cranberry Huckleberry Bourbon Sauce
Ingredients
1 1/2 cups wild huckleberries (I used frozen)
2 1/2- 3 cups fresh cranberries (I used fresh)
1 1/4 cups granulated sugar
2 TBSP orange juice
2 TBSP bourbon
1 tsp fresh orange zest
1/2 tsp finely grated fresh ginger
pinch of salt
Instructions
Place huckleberries and cranberries in a medium saucepan.
Sprinkle with sugar and remaining ingredients. Give it a quick stir.
Cooking over medium low heat, stirring often, cook the mixture for about 30 minutes, or until cranberries have softened and mostly popped and sauce has begun to thicken. (Sauce will thicken more as it cools, so don't worry if it's not super thick.)
Remove from and stir, crushing some of the whole berries with the back of a spoon. Allow to cool slightly.
Check for flavor and add more sugar or orange juice, if needed.
Transfer to serving dish, cover and refrigerate until ready to use, at least 3 hours or up to 2 to 3 days in advance.
Can be served cool or at room temperature.