This BBQ Ranch Hot Corn Dip is full of fresh corn, beer caramelized onions, cream cheese, aged cheddar, ranch, and BBQ sauce.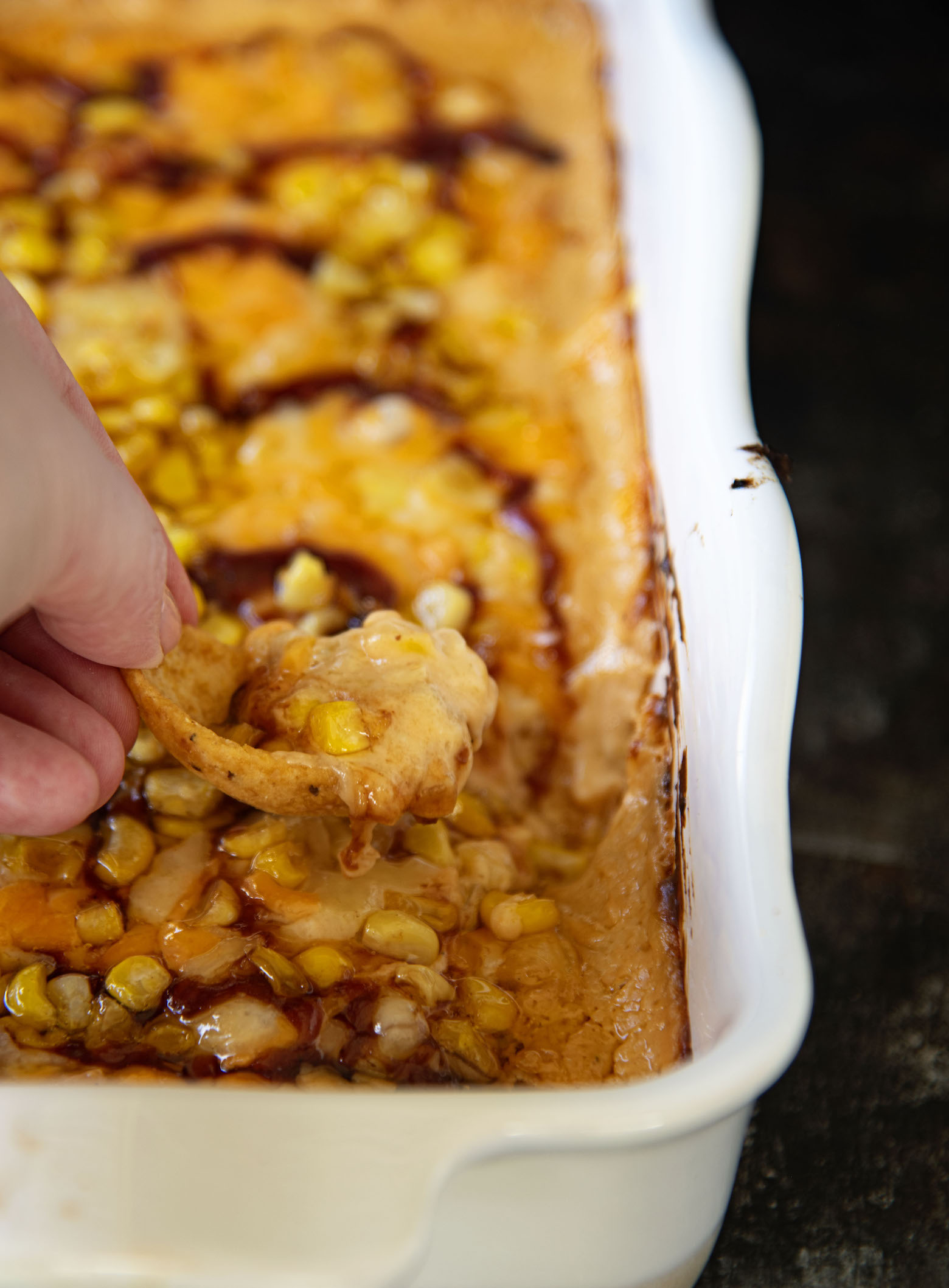 Around where I live it's peak fresh corn season.
Since I live out in farmland we have a lot of places that have corn festivals.
Though this year is a little different.
They still have them just on a much smaller, socially distanced scale.
With all this corn available I'm always looking for new ways to use it.
I saw all over Pinterest a corn dip.
All over.
Like every blogger seems to have a recipe for it.
And it all seems to be the same recipe.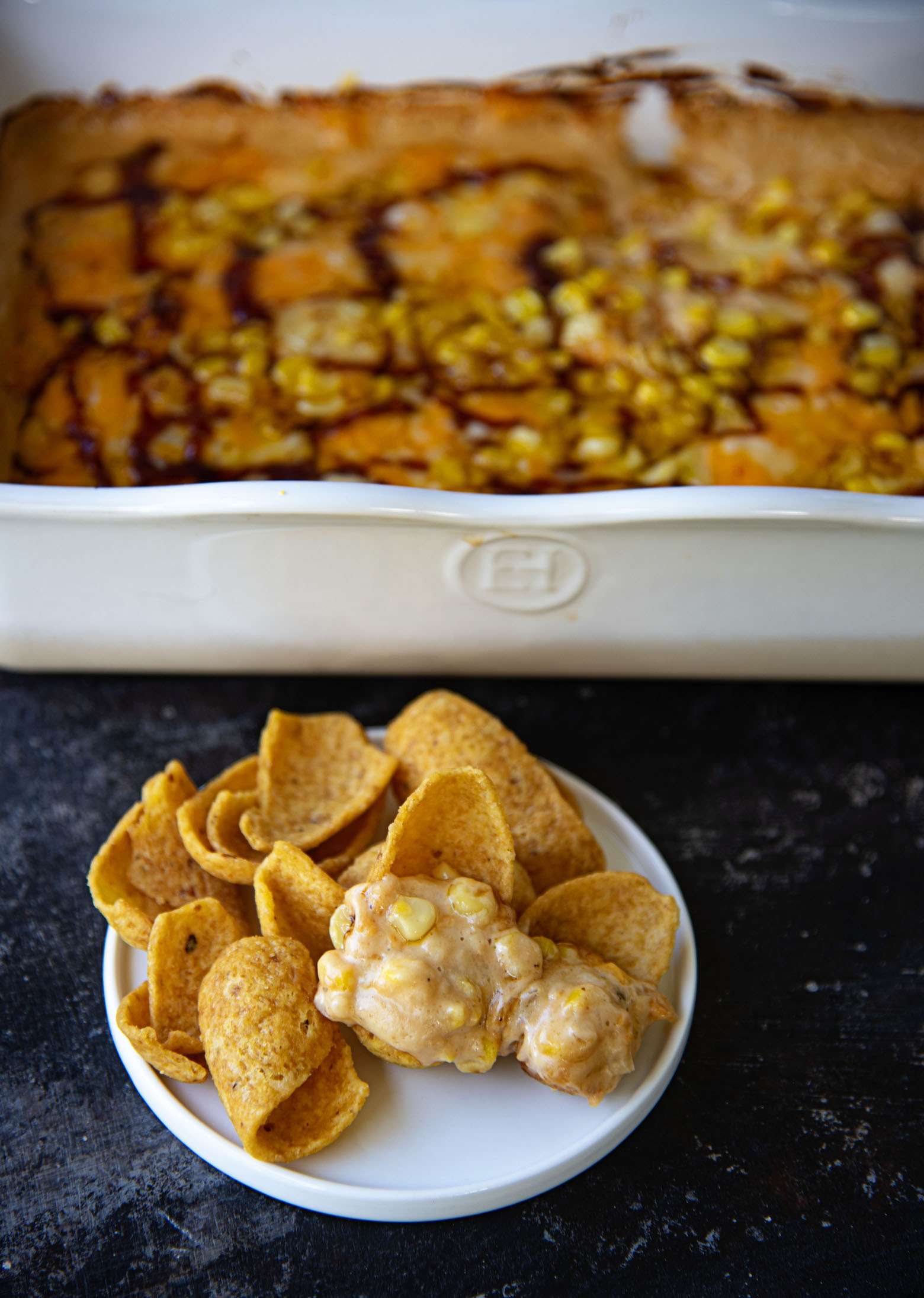 It's a Mexican Hot Corn Dip.
Which it certainly looks good but I'm allergic to over half of the ingredients.
Growing up my mom made a lot of BBQ chicken.
Which we usually had corn on the cob with.
And a salad that had Ranch dressing.
So I figured I liked that combo as a kid, why not try it as a BBQ Ranch Hot Corn Dip?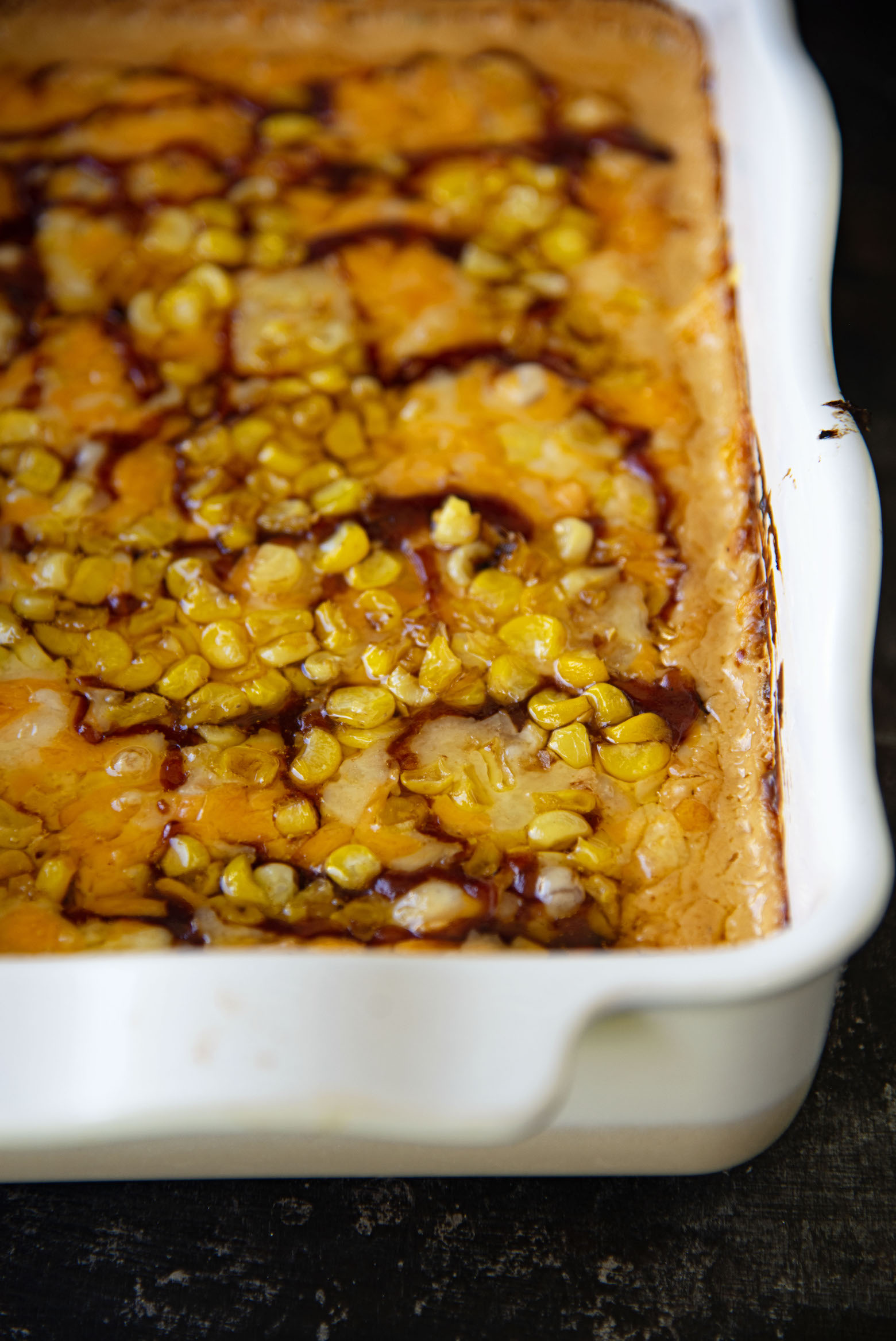 So glad I did.
While you can certainly make this year round, I will assume that it is best with fresh corn.
Just like everything, fresh veggies are usually best.
I suggest using the sharpest cheddar cheese you can find.
Personally, I used a mix of a aged white and sharp cheddar.
Make sure that you use the Ranch mix and not just Ranch dressing.
The flavor won't be as intense if you don't use the mix.
And last but not least, it's a great day to order my cookbook.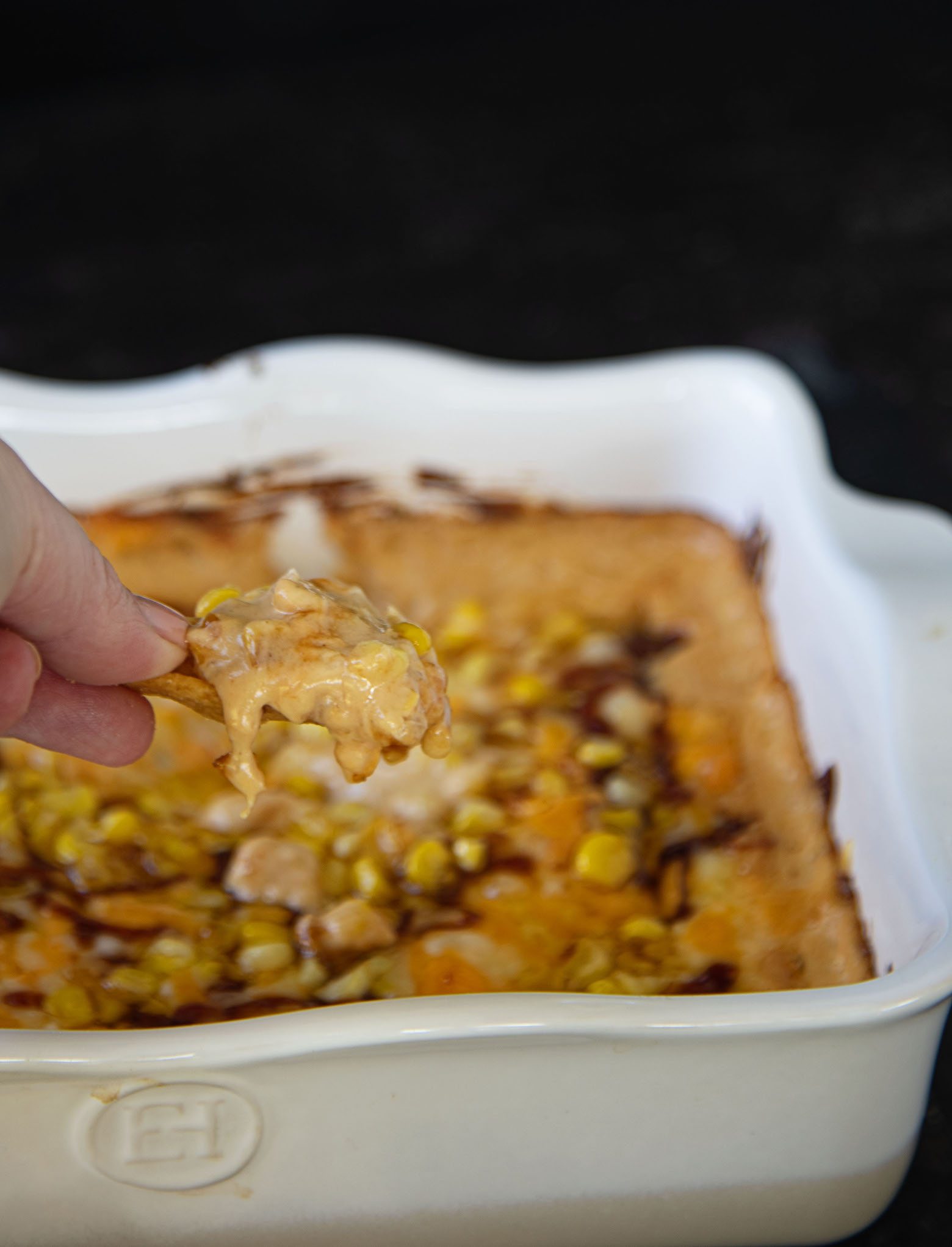 Want More Dip Recipes?
Caramelized Onion, Bacon, and Gruyere Dip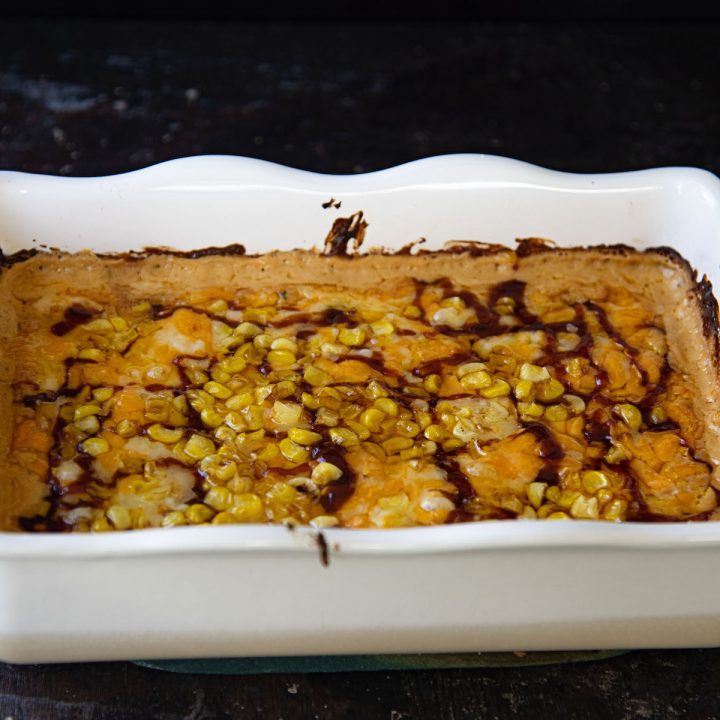 BBQ Ranch Hot Corn Dip
Ingredients
4 TBSP unsalted butter, divided
1 cup sweet onion, diced
1/8 tsp salt
1/8 tsp white pepper
⅓ cup Montucky Cold Snacks (or any lager)
2 cups fresh (or frozen if not in season) corn, cut from the cob
2 cups cream cheese, at room temperature
1/4 cup Ranch powdered mix
3 cups shredded aged sharp cheddar cheese, divided
3/4 cup BBQ sauce (or BBQ of your choice), plus more for drizzling
Instructions
Heat a large skillet over low heat and add the butter.
Add the diced onions with the salt and pepper and stir.
Cook until slightly softened, about 5 minutes.
Add in the beer and cook, stirring often, until the onions caramelize, about 25 to 30 minutes.
In another skillet, heat 2 TBSP butter.
Add the corn and cook for about 5 minutes.
Preheat the oven to 375 degrees F. Spray a 9-inch baking dish with nonstick spray.
In a large bowl, stir together the cream cheese, all the cheese, BBQ sauce, and ranch mix(I used a stand mixer because I'm lazy).
Once combined, stir in the caramelized onions and corn.
Spread the mixture in a baking dish. Top with the remaining cheese. Add on another drizzle of BBQ sauce.
Bake the dip for 20 to 25 minutes, until golden and bubbly and hot.
Serve immediately with bread, crackers, chips, veggies, etc.