This Cheddar Ranch Corn Chowder is a crowd pleaser made with fresh sweet corn, potatoes, cheddar cheese, and powdered ranch dressing.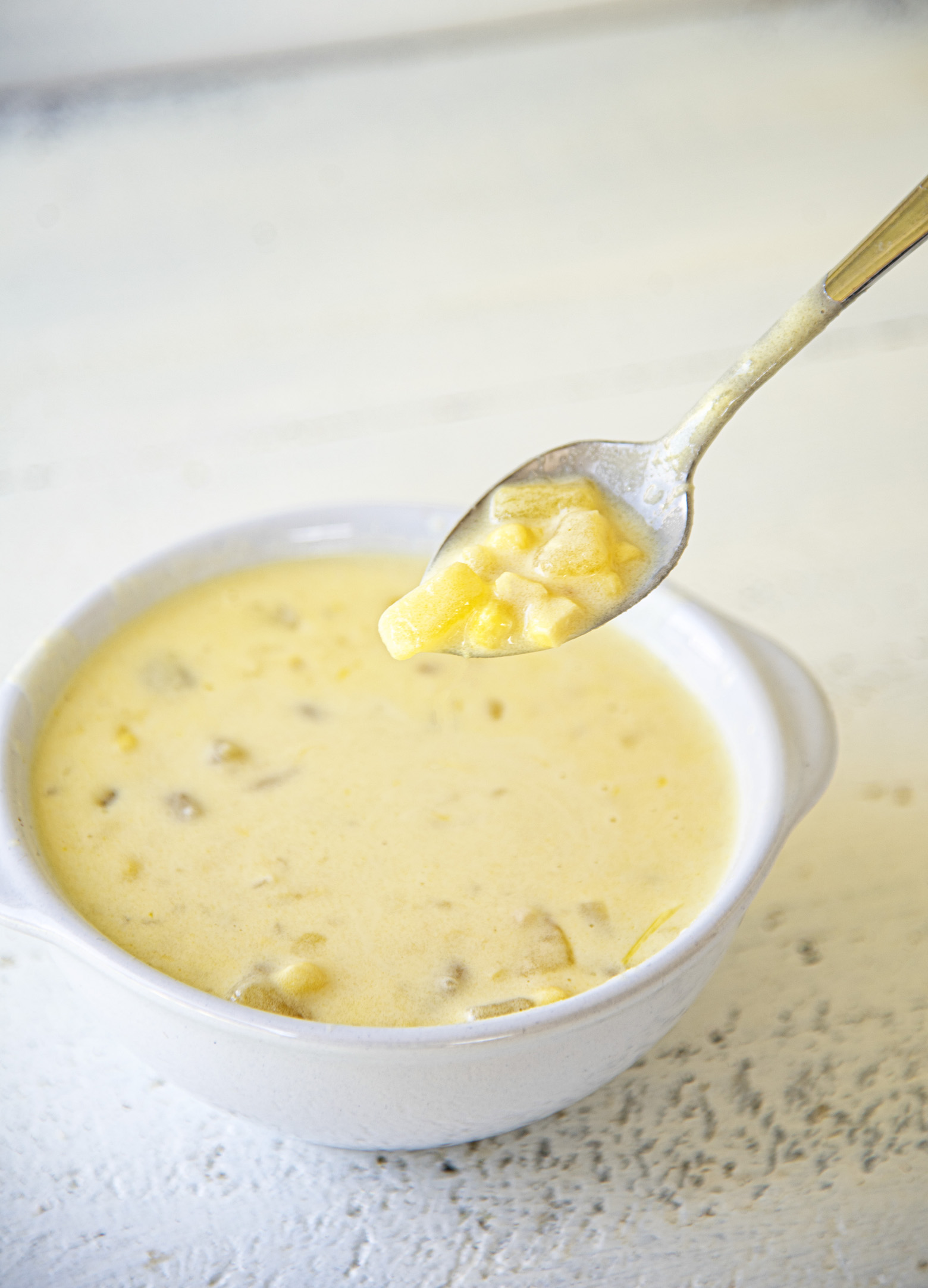 Like so many of my recipes this Cheddar Ranch Corn Chowder was sort of throw together with what I had.
Which honestly I think is how most soups are made.
Throw it all together and hope for the best.
Almost anything I cook I just put it in front of my husband and he eats it.
Without every really knowing what it is.
I'm usually a smart ass when he asks what we are having and say "food".
Or if I'm feeling generous give him a little more info like "soup".
So when he was two bites into this he looked up and said "is that Ranch?".
I said yes kind of fearing what he might say as that was a last minute throw in.
Fortunately what followed was him telling me "I like it".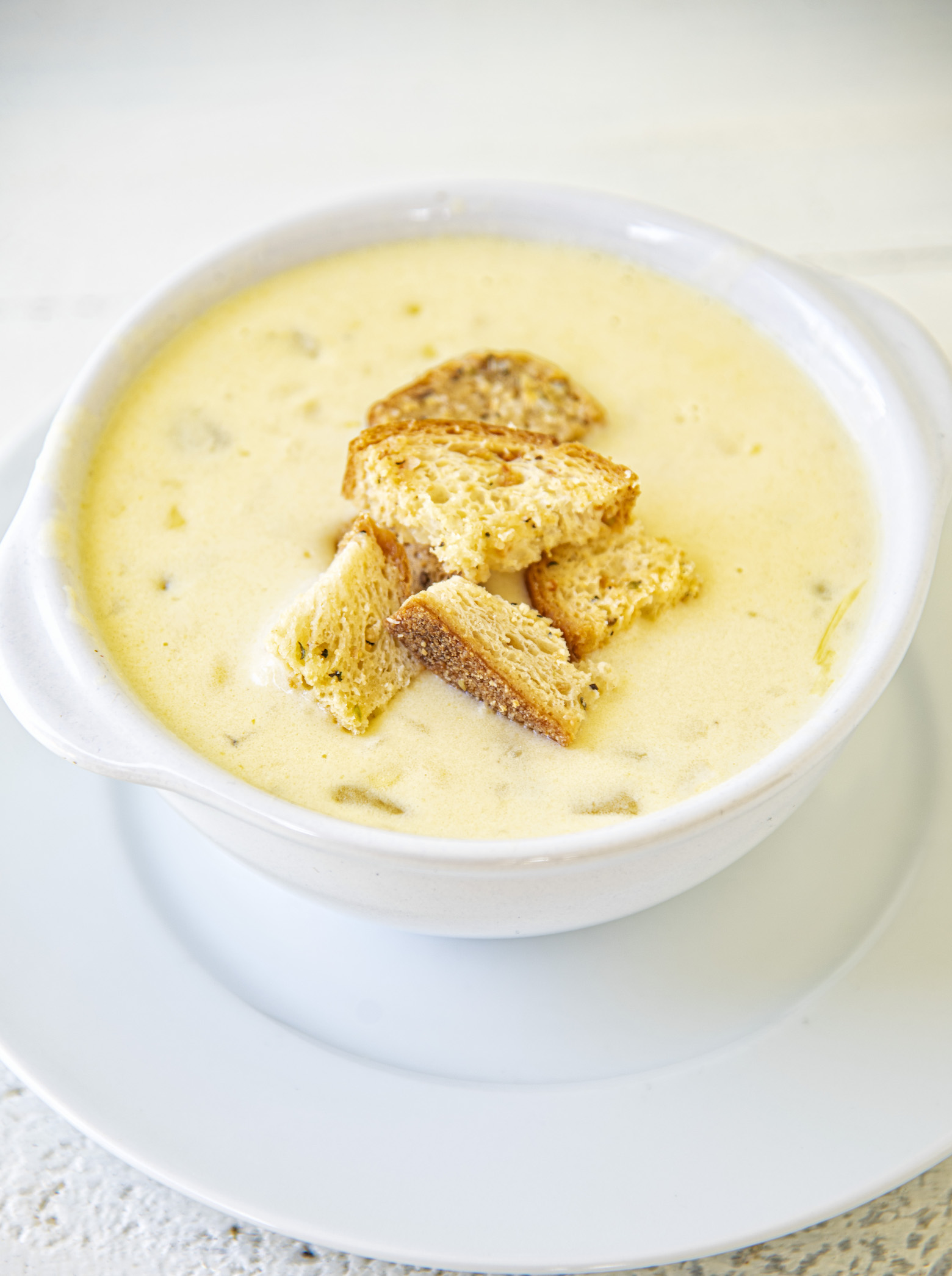 Of all the summer fruits and veggies, corn is definitely my favorite.
We won't get into the argument that it's a starch not a veggie.
It's a veggie.
Once summer corn starts to come in I tend to make a soup every week.
It's usually the same base.
Corn. Obviously.
Potatoes.
Onion.
Usually sweet (because they are local).
Vegetarian broth.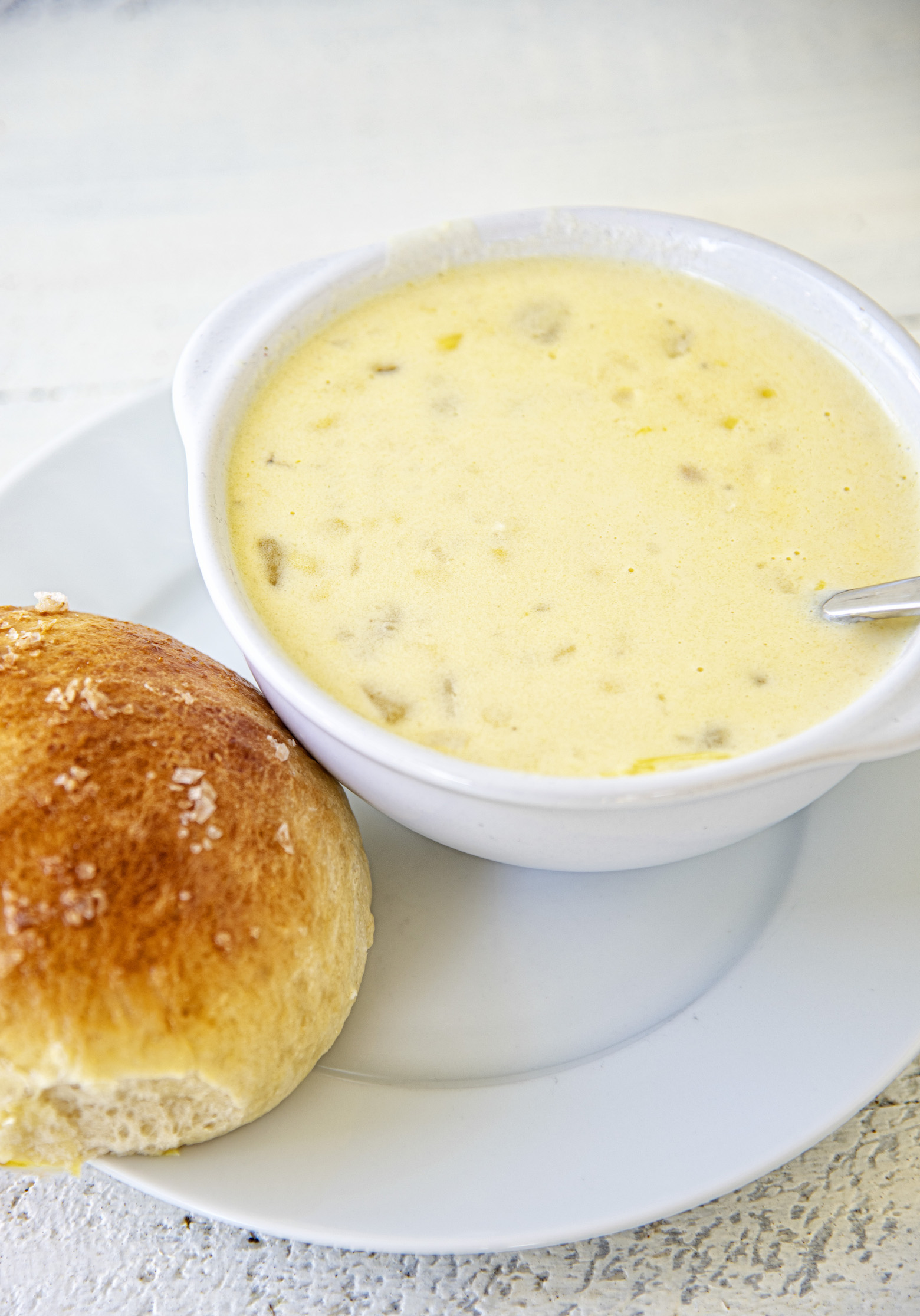 Sometimes there is cheese.
This time it's a combo of powdered cheese.
Which I love using in soups because it dissolves nicely while giving lots of cheese flavor.
And this time around I added some powdered Ranch dressing because I had a packet open and wanted to use it up.
Turned out good. 🙂
If it's warm where you are I hope you can stay cool.
And as always it's a great day to order my cookbook.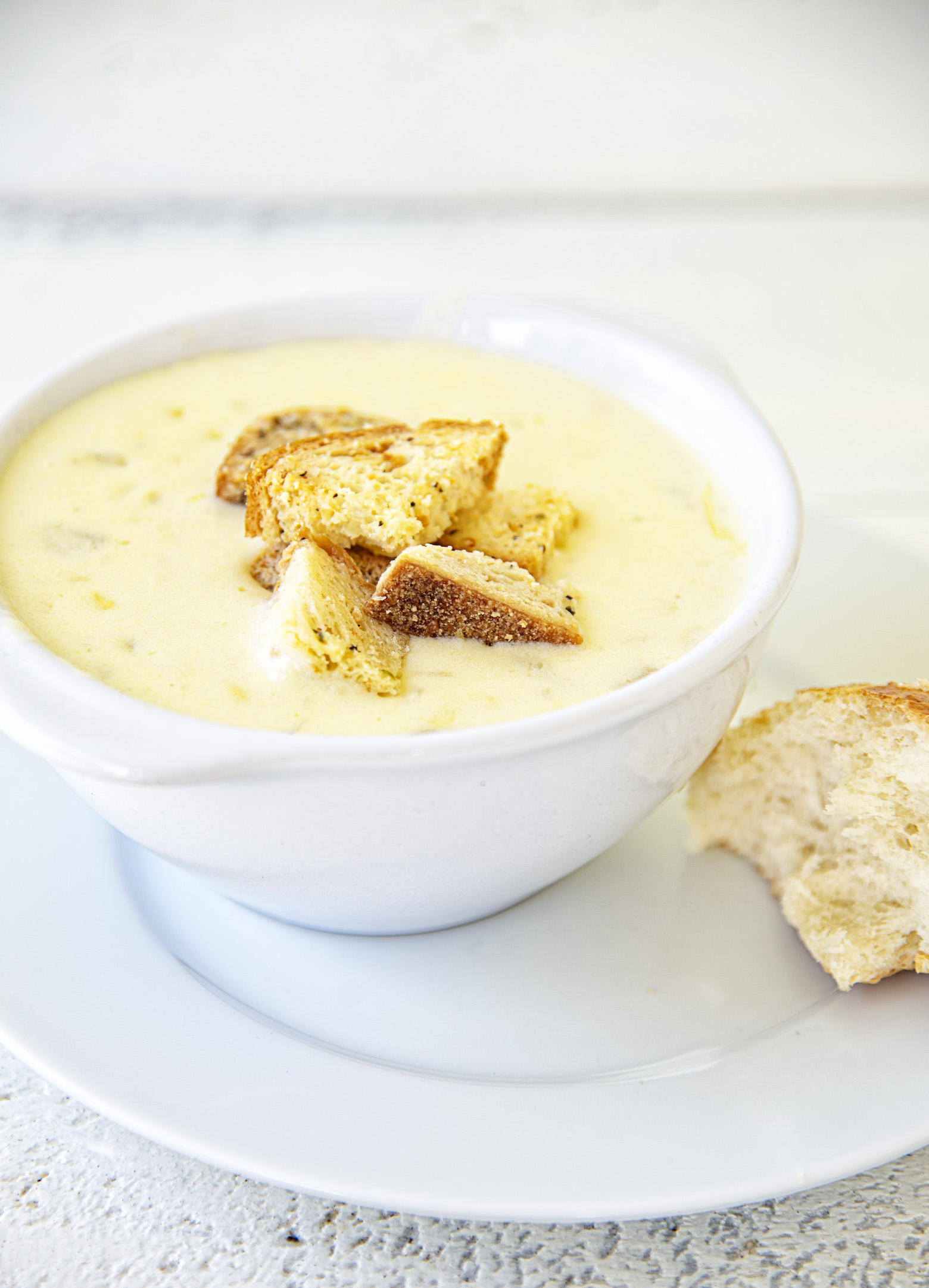 Want More Corn Recipes?
Sweet Corn Parmesan Oven Risotto
Ricotta Corn Lemon Cheese Tortellini
Cheese Tortellini Zucchini Corn Soup
Vegetarian Zucchini Corn Feta Quiche
Sweet Corn Strawberry Cornbread Shortcake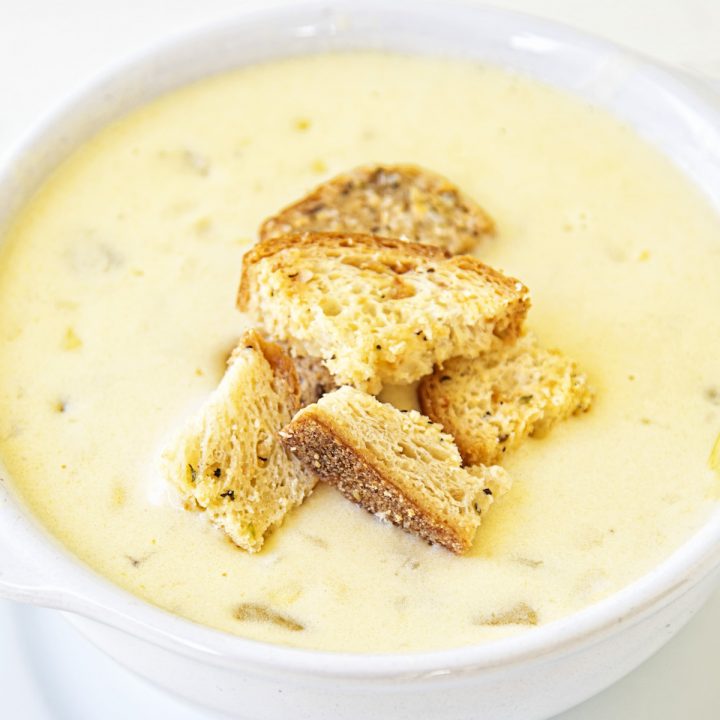 Cheddar Ranch Corn Chowder
Ingredients
1 large sweet onion (such as Walla Walla), small dice
2 tsp. olive oil
3 TBSP flour
2 TBSP garlic, minced
5 yellow potatoes, diced
2 1/2 cups fresh corn
3 TBSP powdered Ranch Dressing
2 cups heavy cream
1 cup cheddar cheese, shredded
Salt and pepper to taste
Instructions
In a large stockpot turn heat to medium, add the olive oil, onions, and potatoes.
Cook until the onions are translucent.
Add the garlic and cook for another minute.
Stir in the flour and cook for 3 minutes.
Add the stock and bring to a boil.
Once at a boil reduce to a simmer and continue to simmer uncovered for 20 minutes.
Add the corn and cook for another 5 minutes.
Add the heavy cream, powdered ranch dressing, and cheeses.
Cook for 5 more minutes, until the cheese is melted.
Season, to taste, with salt and pepper.